10 common signs of kidney failure
Most of the time, any chronic disease is accompanied by a distinguished symptom.
But Kidney disease or renal disorder is an exception: In the early stages and even before its acute or even in final stages, it is considered an almost quiet disease without any distinguished or unique symptoms.
A kidney patient may have lived with the disease for several years without awareness of the condition, or he/she may attribute its symptoms to other underlying conditions.
Statistics show that only 10% of people with acute renal failure are aware of it.
So how could you find out about kidney failure to get treatment as soon as possible?
Join us in this article to explore some of the most common symptoms of renal failure.
Experiencing some of these symptoms, it is best to consult your doctor and get examined.
Do not forget that the consultant medical doctors of TebMedTourism Co. are ready to answer your questions at any time.
What is kidney failure?
Kidney failure occurs when a person's kidneys have hardships in performing their functions, the most important of which is to purify the blood and filter out waste products from the body.
When the function of the kidneys, for whatever reason, deteriorates, dangerous levels of waste and toxins gradually accumulate in the human body, and the body's chemical makeup may get out of balance.
Acute renal disease can be fatal and requires immediate, intensive, and in-time treatment. This disease is treatable, and the patient can recover the optimal or nearly normal function of their kidneys if he/she is otherwise in good general health.
Any of the following symptoms may indicate a failure in kidneys function:
Fatigue and having trouble concentrating:
One of the first signs of kidney disease is recurrent fatigue.
A person with kidney failure feels too tired and usually has low energy. Memorial and concentration problems are also prevalent in these people.
This issue is due to the fact that by kidney failure, impurities and toxins will remain in the blood. This will cause excessive fatigue.
Another complication of kidney disease is anemia, which can lead to fatigue.
One of the roles of the kidneys is to help red blood cells (RBC) flow through the human body which is responsible for transporting oxygen. Therefore, kidney failure may cause a lack of oxygen in the body that may result in anemia.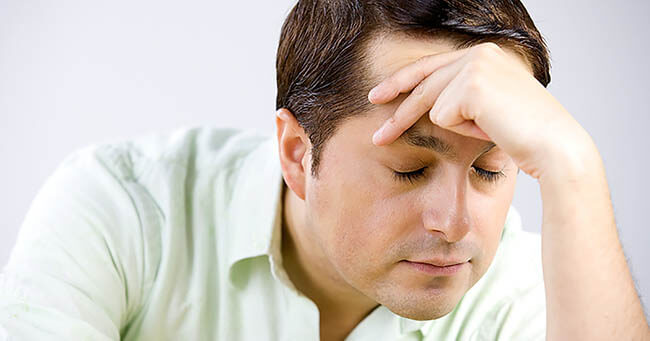 Sleeping hardships:
When the kidneys do not purify the blood well, toxic and harmful substances will remain inside it. This will interfere with sleeping well.
Another complication and sleep disorder of kidney disease may include sleep apnea.
Dry and itchy skin:
Another key role of the kidneys is to help make red blood cells, keep bones strong, and work to maintain the right amount of minerals in the human blood.
Dryness and excessive itching of the skin can be a sign of a lack of beneficial minerals and bone-related diseases in the body. This complication is one of the symptoms of kidney disease in its acute stages – when the kidneys are no longer able to maintain the balance of chemicals and nutrients in the blood.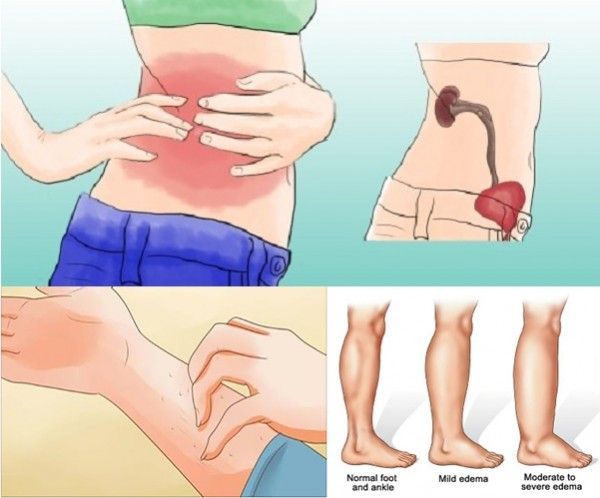 Urination frequency:
In this disease, the patient's need to urination will increase, especially at nights.
Although this symptom can be shared between kidney disease, urinary tract infection, or prostate problems (in men), it can still be a very important symptom for diagnosing kidney failure.
In kidney failure patients, having pain during urination is sometimes seen.
Foamy urine or blood in the urine:
When the kidneys are working properly, filtering the blood out of harmful substances should not be associated with leakage of blood cells into the urine, and therefore, there is no change in the color of the urine. Although this symptom can also be related to kidney stones or urinary tract infections, it is also a side effect of kidney disease.
Also, the presence of foam and excessive bubbles in the urine indicates an increase in the protein (Albumin) in it. This symptom is one of the most obvious signs of kidney failure.
Puffiness and swelling:
People with kidney failure often experience swelling and puffiness around their eyes, which is caused by protein leaking into the urine instead of keeping it in the body.
Fluid and sodium retention in the body can also cause swelling in the legs, ankles, face, and hands.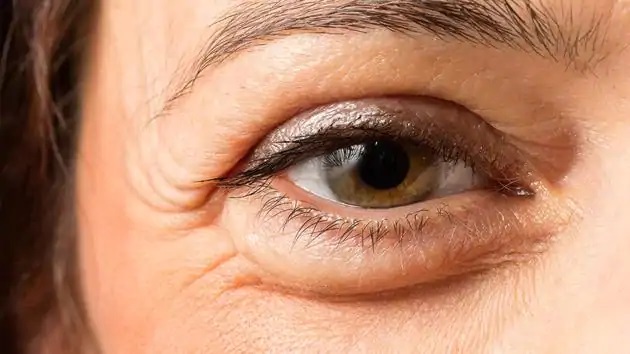 Shortness of breath and feeling pressure and discomfort in the chest:
If the lining of your heart or pericardium becomes inflamed due to an increase in toxins, you may experience chest pain.
Also, acute kidney failure can lead to fluid buildup in your lungs, which in turn can lead to hardships in breathing.
Muscle contraction, cramps, and weakness:
Muscle weakness may occur when the body's fluids and electrolyte (or blood chemical composition) is out of balance.
Muscle cramps and contractions are other complications of the body's electrolyte imbalances, which can be a sign of calcium and phosphorus deficiency in the body.
Low back pain:
Another symptom of this disease is having frequent back pain. In particular, the sensation of pain in the middle of the lower back, below the chest.
Poor appetite:
Although this is a common sign between many diseases, it can be noteworthy. Especially when accompanied by recurrent nausea and vomiting, which is a sign of accumulation of harmful substances, toxins, and impurities in the patient's body.
This complication can lead to excessive weight loss.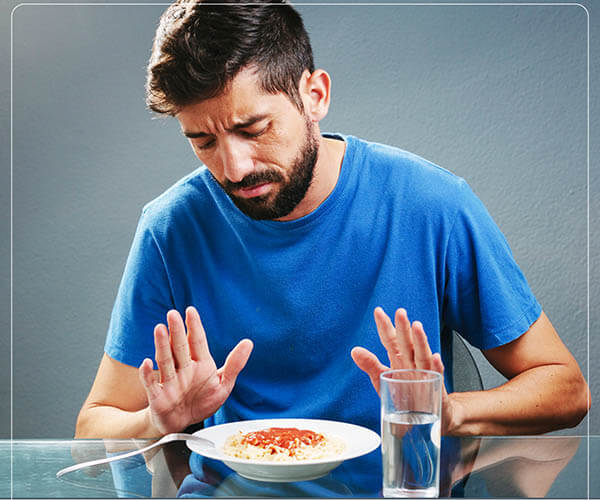 Finally, it should be noted that the existence of some underlying diseases can increase the risk of kidney failure. As an example: diabetes, high blood pressure, some cancers, liver problems, peripheral artery disease, old age, etc.
Reviewing these symptoms, now it's clear that kidney failure is a condition that can be asymptomatic. This issue may increase the risk of unawareness of the disease and reduces the chance of timely treatment.
Therefore, it is vital to add kidney function tests to your list of routine checkups, and if you notice any of these symptoms, do not hesitate to consult with our consultant medical doctors.
The medical consultants of TebMedTourism are ready to answer your questions with open arms.
VIP Package
Treatment
Medical consultation
Post Treatment follow-up
Airport Pick up/Drop off
Visa
Hotel 5 * Top
VIP Transfer
Translator 7/24
Sightseeing Tours
Package A
Treatment
Medical consultation
Post Treatment follow-up
Airport Pick up/Drop off
Visa
Hotel 5 *
Transfer
Translator
Package B
Treatment
Medical consultation
Post Treatment follow-up
Airport Pick up/Drop off
Visa
Hotel 4 *
Package C
Treatment
Medical consultation
Post Treatment follow-up
Airport Pick up/Drop off


About TebMedTourism company
TebMedTourism Company is an International healthcare facilitator based in Tehran, Iran.
We start our professional activity in medical tourism industry regarding the profound capability of Iran in both healthcare & touristic fields.
We are ready with open arms to provide desirable services to our dear patients & guests from all over the world to enjoy world-class treatment quality and highly skilled doctors in Iran.
TebMedTourism company is cooperating with more than 40 internationally certified hospitals, 140 selected local hospitals, 300 specialized medical centers, 430 doctors, 112 hotels, domestic and international airlines in Tehran, Shiraz, Mashhad, Tabriz, Qom and other cities in Iran.
TebMedTourism team facilitates comprehensive medical & cosmetic packages in all medical & wellness & touristic fields aimed to achieve your desires.
TebMedTourism experienced team will make this procedure seamless and enjoyable from A to Z, so you will just focus on your recovery.
Communication ways:
call us: +98 912 098 5010
Visit us: 1st. Floor / No. 270 /Between Bagh & Azadi  Alleyways / North Sohrevardi st. / Tehran / Iran
Mail us: [email protected]