Breast augmentation is one of the most popular plastic surgeries nowadays. This procedure can increase the volume of breasts and increase the body contours. Women turn to this surgery when they are not satisfied with the size of their breasts and prefer to have bigger and more feminine breasts.
Candidates can go back to most of their activities within a week after their surgery but the recovery process can take up to 2 months. In this article, we guide you to breast augmentation recovery so that you have a vision of the post-surgical process and go through it properly having the required information.
What is Breast Augmentation?
Breast augmentation or breast enlargement is a type of cosmetic surgery to increase breast size. This surgery involves placing breast implants under the breast tissue or chest muscle. Breast augmentation is a way to feel more confident for those women who have small natural breasts or have undergone breast cancer treatment and want to rebuild their breasts. Women may use breast augmentation for the following reasons:
To enhance the size of breasts. They might be either small or one of them smaller than the other one and therefore in need of symmetry.
Adjusting breast size after a significant weight loss or pregnancy.
Correcting uneven breasts after breast surgery due to health conditions.
To improve self-confidence
You must discuss your aesthetic and restorative goals with your surgeon to have a realistic view of the outcome of your surgery.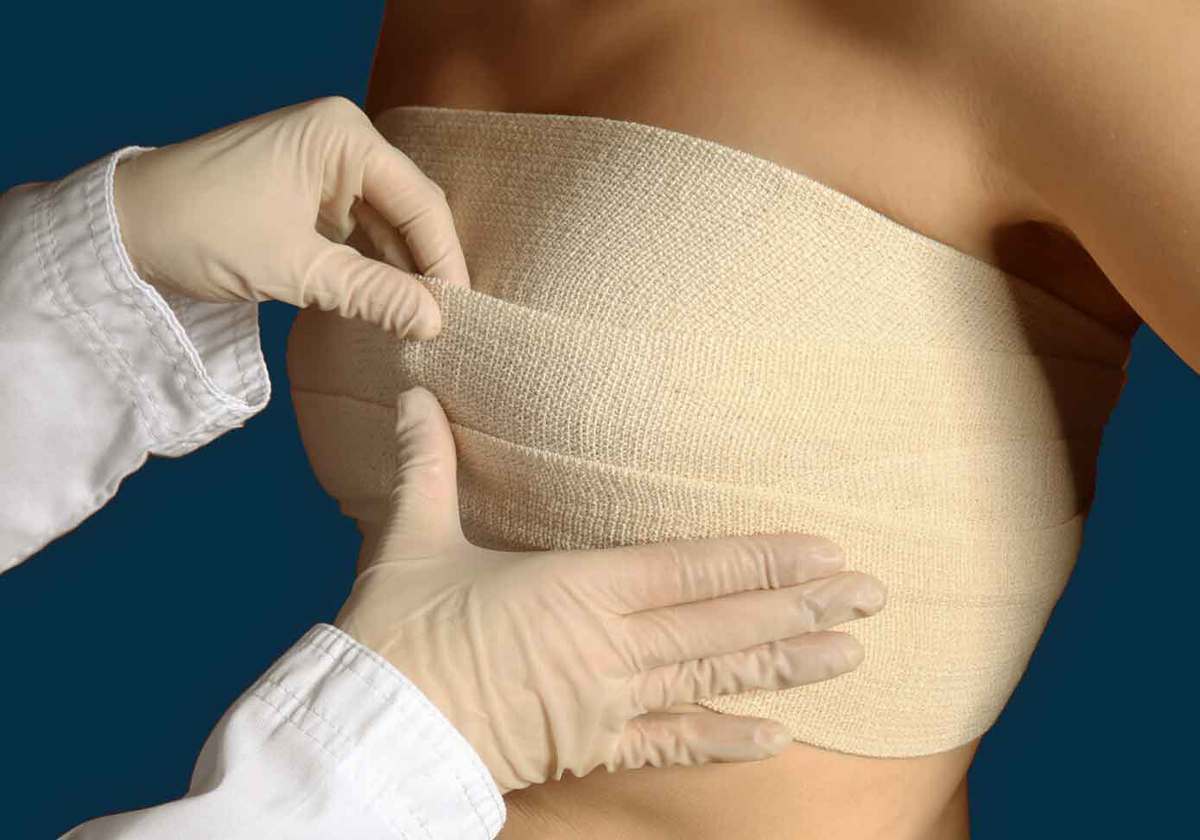 Breast Augmentation Recovery Timeline
You may wonder how long it will take till you get back to your normal life and fully recover. The answer depends on many factors like the implant type, its size, its texture, and other features affecting the duration of the healing process. Some people may heal faster and come back to their daily activities after one week and some others may need several weeks to recover. On average, six weeks are needed to recover from this surgery. During the recovery period, you should have ample rest to make sure your implants will not damage and you heal properly.
The first day after breast augmentation
This surgery usually takes about 2 hours. After the surgery, you will be monitored in the recovery room. Once you wake up, you may feel some pain and discomfort in your chest which can be handled with painkillers. As a result of anesthesia, you may experience dizziness and constipation that will disappear soon. For preventing infection, antibiotics will be used.
When your condition gets stable, you can go home. Before getting discharged from the hospital, your surgeon will instruct you on what you should do during the recovery and provides the required prescription. During the first couple of days, it seems necessary to have someone helping you in doing your house chores. You should avoid physical activities as much as you can. In addition, you should stop doing things that can raise your blood pressure so that your healing process will not get postponed.
The next couple of days
During the first days, you may experience pain, swelling, or bruising in the treated areas. Taking painkillers and antibiotics can ease the difficulty. In the first 48 hours, you may have a slight fever as your body is adjusting to the implants. You need to cover the incisions with sterile gauze and change them every day. After 48 hours, you can take a shower (do not use a bathtub). After 2 weeks, you can use a bathtub or swimming pool slowly.  After one week, you can go back to work but avoid heavy physical activities.
After 3-6 weeks
The pain is reduced to a great extent at this point and you can resume your daily activities. Your scars will begin to fade away although they might not disappear completely. You still need to be careful about heavy exercises like push-ups and sit-ups because they may damage your implants greatly. Wear support bras to not disturb the implants adjustments.
First two months
You passed your recovery period at this time and you can stop wearing your support bras. After two months, almost all the patients are allowed to do heavy physical exercises in addition to their normal activities. You should still be careful about not doing anything to rupture your implants.
Final results
After a couple of months, your implants will feel and look natural as your body adjusts to them. You should set appointments with your surgeon and have your implants checked in order to avoid further complications like an unknown rupture. By the 8th month, your implants feel fully settled and normal.
How painful is breast augmentation recovery?
After breast augmentation surgery, it is very likely to experience some level of pain and discomfort. This pain can be reduced with the help of cool packs and painkillers. You may also have some swelling and bruising which will decrease naturally over a couple of weeks. It is recommended to rest on your back or sides in order not to put pressure on your breasts during the recovery. Try to have healthy food and drink plenty of fluids.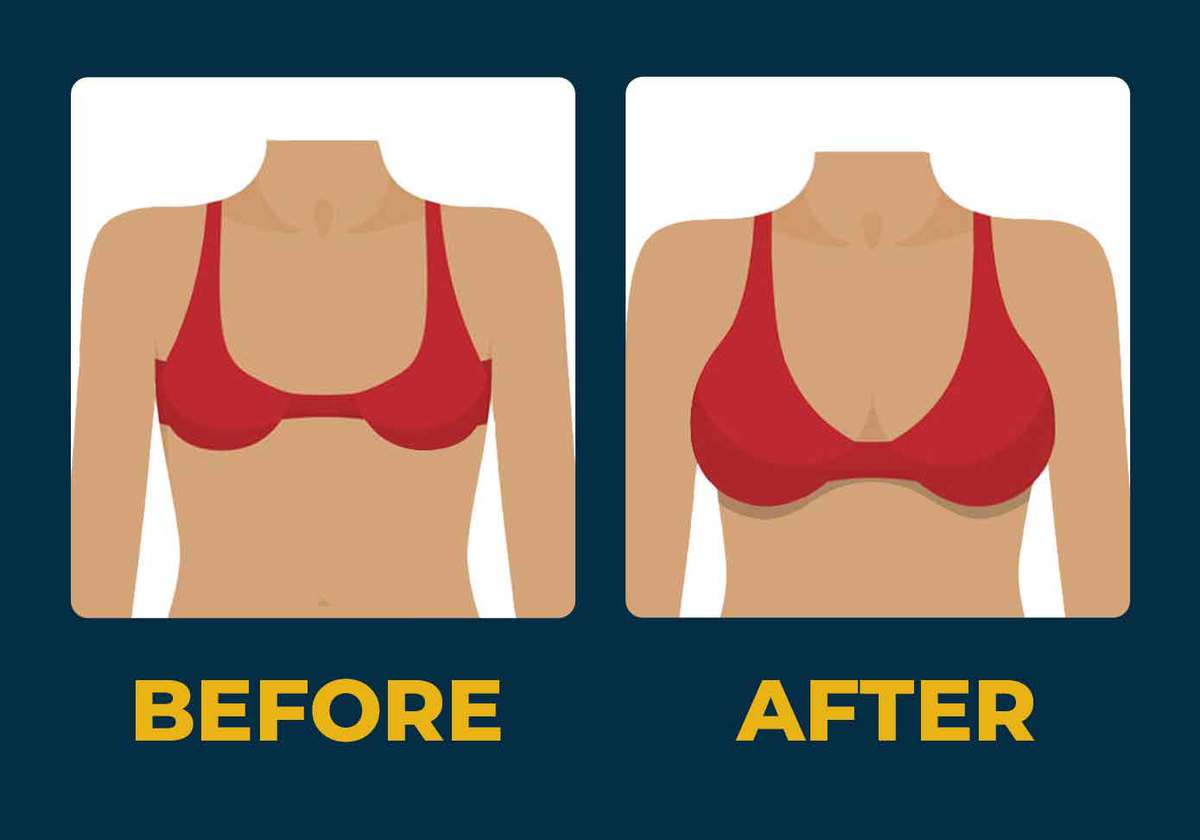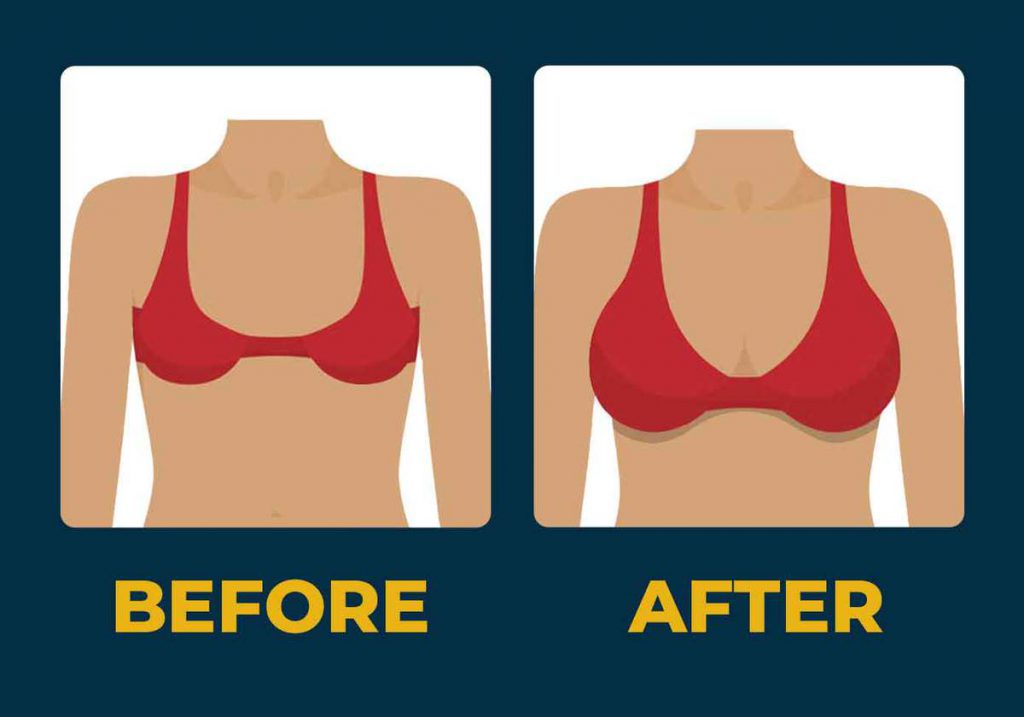 It is important to be prepared for this surgery and be aware of the possible side effects that might cause you trouble after the breast augmentation. There are some complications following breast augmentation due to the nature of surgery which includes incisions and sedation and specific risks of the implantation. The common complications of this procedure are:
Pain
Swelling
Bruising
Tiredness
Anesthesia risks such as allergic reactions
Infection
Bleeding
Scarring
Change in breasts or nipples sensation
Possible need for revision surgery
Wrong position of implants
Capsular contracture
Implant rupture
Wrinkling of the skin over the implant
Implant rotation
Being unable to breastfeed or producing less milk
Breast Augmentation Aftercare Tips
By increasing surgical and technological improvements, people can now experience safe surgery. By following the aftercare tips, you will get the best results out of your surgery and have a quicker recovery period.
Consultation: patients should have consultation session(s) with their surgeon before starting the actual operation. In addition, they should follow the surgeon's aftercare instructions to reduce the side effects. You should attend the appointment with your doctor a few days after the surgery for replacing the bandage and checking the implants. The appointments may be continued for up to one year to ensure the implants condition.
Medications: Your doctor will prescribe the required medications that should be followed as doctor orders. Painkillers and antibiotics will help reduce the pain and prevent infection. You should avoid certain medications that cause bleeding (such as Mortin, Aleve, etc.)
Dressing: you should cover the area of the incisions with gauze and bandages and change them at least once a day. You should also wear a support (recovery) bra to hold the implants in a stable position. You should avoid wearing underwire bras for at least three months since they can hurt the implants and incisions.
TebMedTourism can provide the best quality of breast augmentation surgery through the best Iranian plastic surgeons in the top equipped hospitals and surgery centers of Tehran at the most affordable costs. To get more information and have a free quote, contact us now!

Cosmetic Plastic Surgery at Tebmedtourism Company (International healthcare facilitator):
TebMedTourism Company is an International healthcare facilitator based in Tehran, Iran.
We start our professional activity in medical tourism industry regarding the profound capability of Iran in both healthcare & touristic fields.
We are ready with open arms to provide desirable services to our dear patients & guests from all over the world to enjoy world-class treatment quality and highly skilled doctors in Iran.
TebMedTourism company is cooperating with more than 40 internationally certified hospitals, 140 selected local hospitals, 300 specialized medical centers, 430 doctors, 112 hotels, domestic and international airlines in Tehran, Shiraz, Mashhad, Tabriz, Qom and other cities in Iran.
TebMedTourism team facilitates comprehensive medical & cosmetic packages in all medical & wellness & touristic fields aimed to achieve your desires.
TebMedTourism experienced team will make this procedure seamless and enjoyable from A to Z, so you will just focus on your recovery.