What Is a Cystoscopy?
A cystoscopy is an examination to detect the health of urethra and bladder. You could hear it called also as a cystourethroscopy or a bladder scope. It's a routine exam that means you can get it at your doctor's office or clinic and come back home a similar day without staying in the hospital. The surgeon enters a tube into the urethra. If you're a female, it's just overhead your vagina and If you're a male, the initial is at the close of your penis. The inspection will be for your urethra and also the bladder for polyps, abnormal growths, narrow areas, and other problems. Cystoscopy is a useful test that also brings more information about all related disorders and can be taken easily.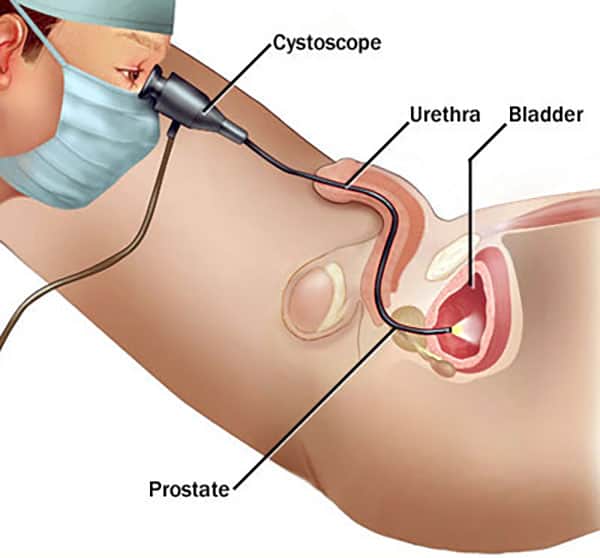 Why Do You Get a Cystoscopy?
This test can help your doctor:
Check out signs such as incontinency, blood in your urine, overactive bladder or discomfort in urination.
Find the reason for common and recurrent urinary tract contagions and infections
Identify bladder illnesses like bladder stones, bladder irritation, and bladder tumor
Treat specials conditions such as eliminating minor tumors
Diagnose a distended and enlarged prostate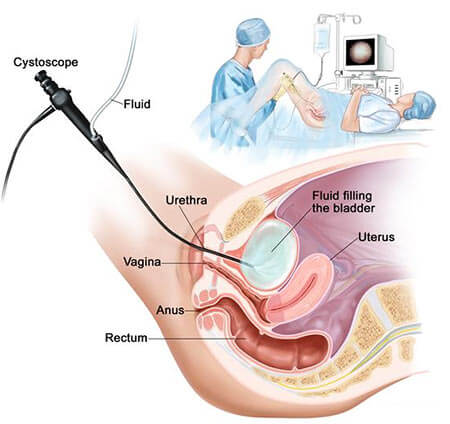 How Does the Cystoscopes Test Work?
Cystoscopes are tube-shaped devices. These tools have lights and cameras that let us examine the inner of your urinary tract. There are two forms of cystoscopes:
A normal rigid cystoscope
A flexible cystoscope
Which one is ideal to select, completely depends on the purpose of the test. The surgeon can easily find out what is the main problem and take the best action to treat.
What to Expect During Cystoscopy?
The process commonly takes approximately 15 to 20 minutes.
You should urinate first.
Then you will lie down. 
You'll get medication
Your surgeon inserts the scope
The doctor inspects your urethra and bladder
The doctor fills your bladder
The doctor takes tissue samples, if necessary.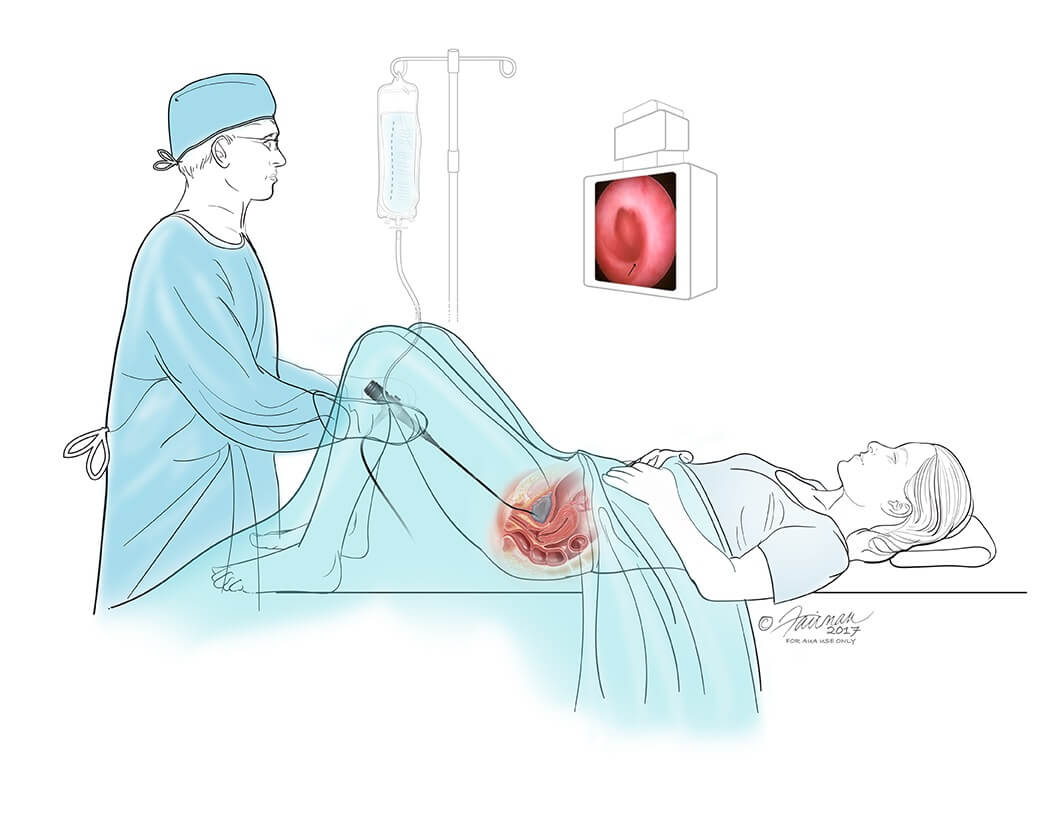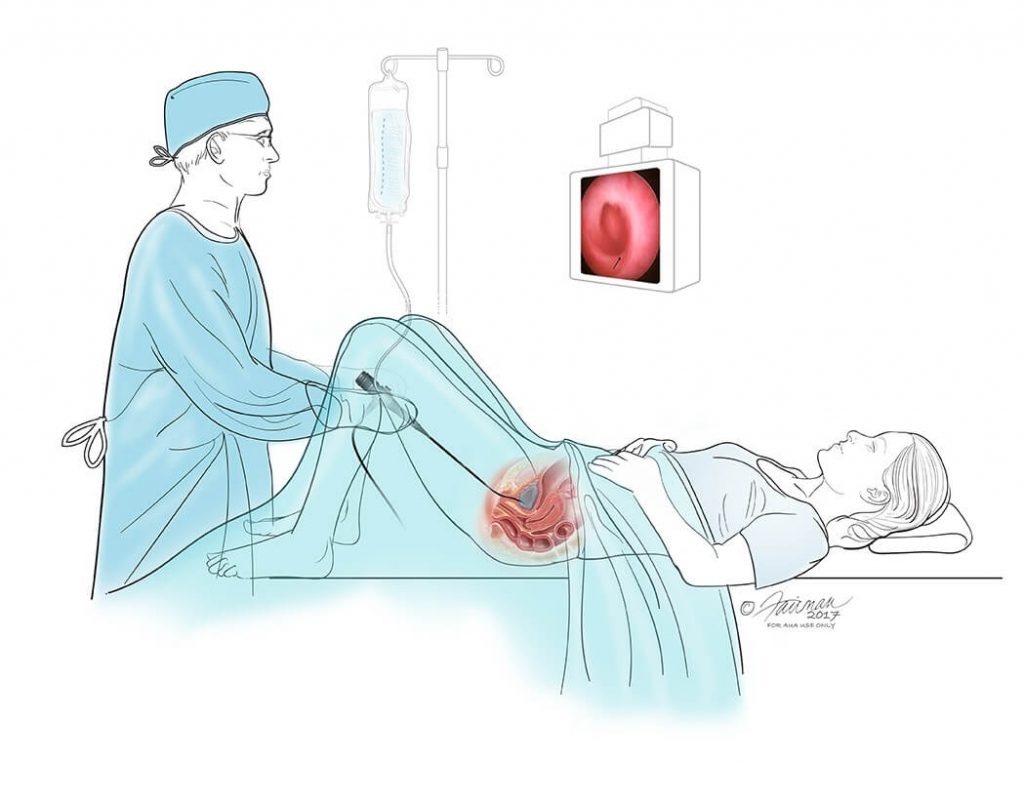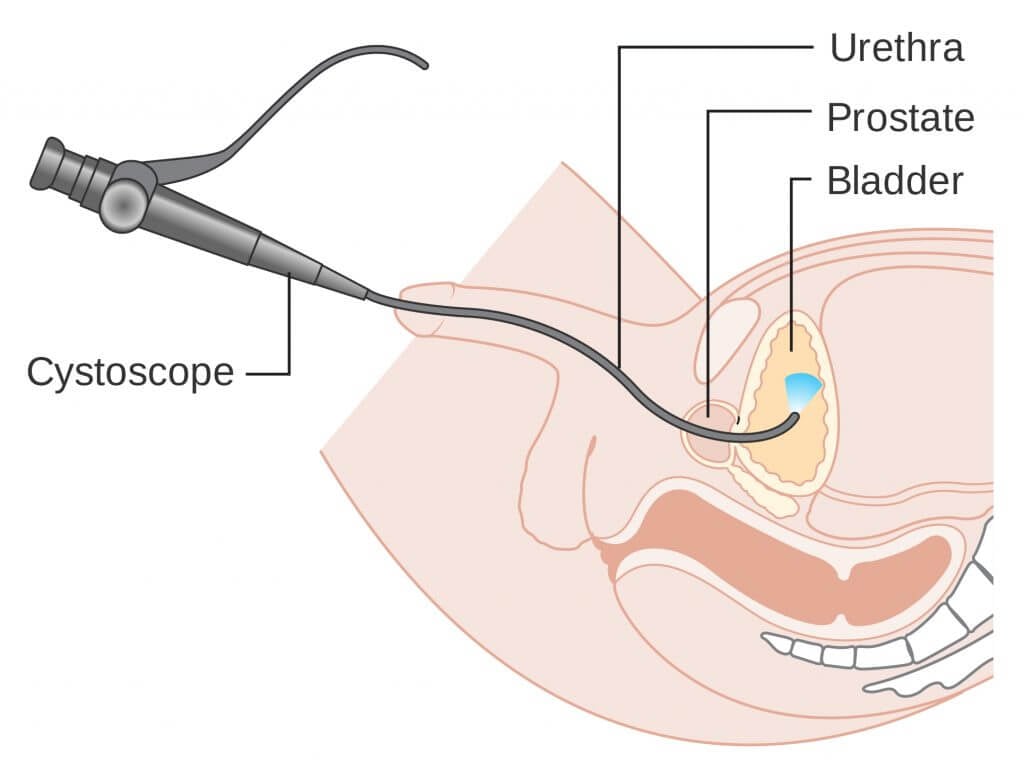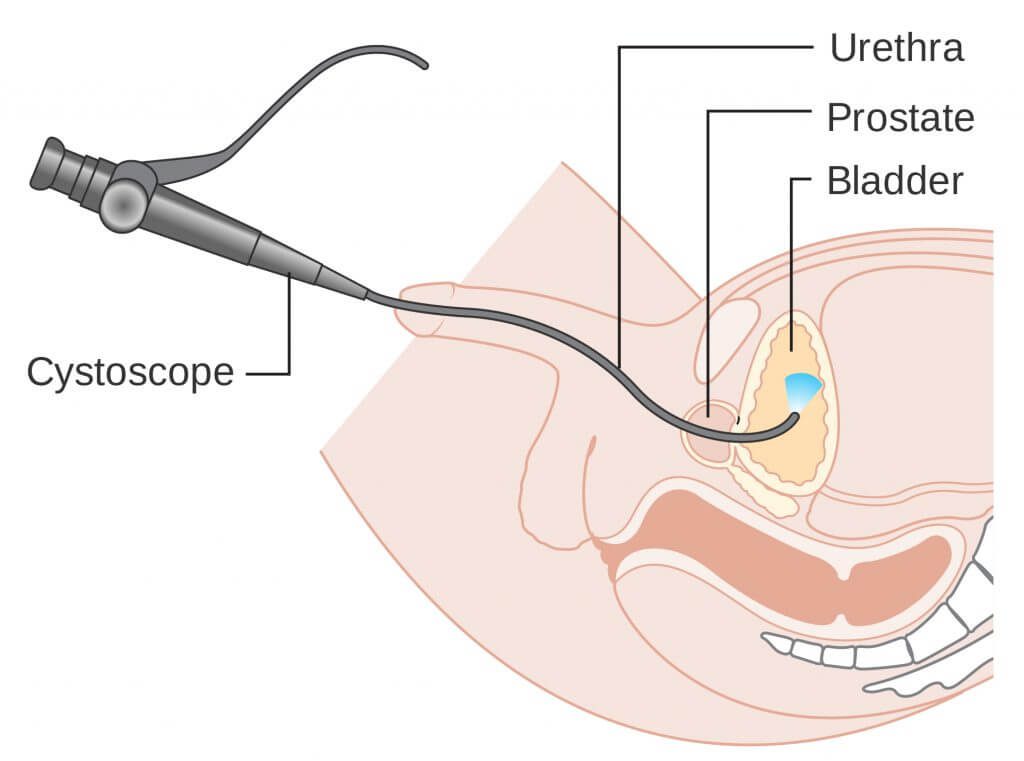 Is a Cystoscopy Painful?
You may sense anxiety when the cystoscopy goes in the urethra and bladder. After the process, your urethra might be aching and it could burn when you urinate for a couple of days. You may sense an urgent need to pee when your bladder gets filled. You may feel a slight pinch if the doctor takes a biopsy.
What Are the Complications of Cystoscopy?
The probable side effects of a cystoscopy may include:
Infection
Bleeding after biopsy
Bladder wall rupture
Hyponatremia
Contact your surgeon if you have any of the following signs afterward the cystoscopy:
Severe pain in cystoscopy regions
Chills
Sever fever
Urination less than normal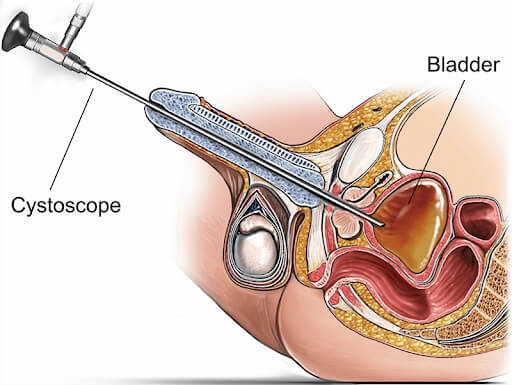 Do not worry about the result of the operation. However if you are struggling with some anxiety, you can ask your doctor to bring more information about the procedure. This is going to be very helpful and reduce your stress to a great extent. This is a common procedure and you are not the only one that is getting a cystoscopy. Try to get cystoscopy immediately to reach a high percentage of success in diagnosing or treating your problem.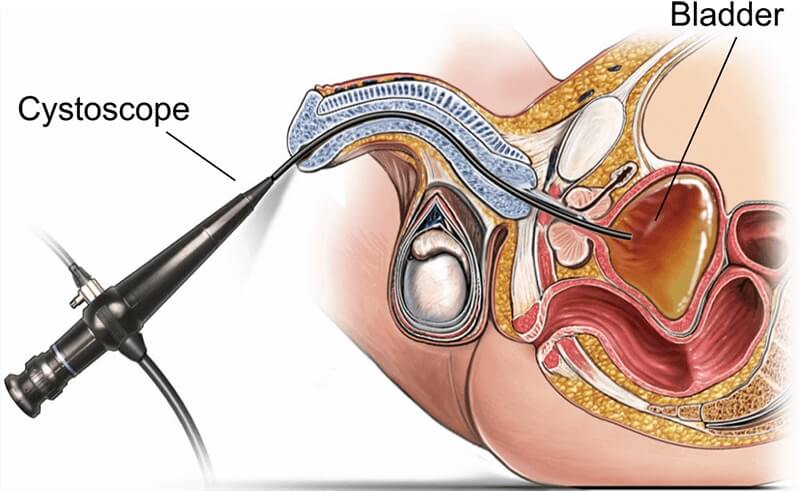 VIP Package
Treatment
Medical consultation
Post Treatment follow-up
Airport Pick up/Drop off
Visa
Hotel 5 * Top
VIP Transfer
Translator 7/24
Sightseeing Tours
Package A
Treatment
Medical consultation
Post Treatment follow-up
Airport Pick up/Drop off
Visa
Hotel 5 *
Transfer
Translator
Package B
Treatment
Medical consultation
Post Treatment follow-up
Airport Pick up/Drop off
Visa
Hotel 4 *
Package C
Treatment
Medical consultation
Post Treatment follow-up
Airport Pick up/Drop off
TebMedTourism Company is an International healthcare facilitator based in Tehran, Iran.
We start our professional activity in medical tourism industry regarding the profound capability of Iran in both healthcare & touristic fields.
We are ready with open arms to provide desirable services to our dear patients & guests from all over the world to enjoy world-class treatment quality and highly skilled doctors in Iran.
TebMedTourism company is cooperating with more than 40 internationally certified hospitals, 140 selected local hospitals, 300 specialized medical centers, 430 doctors, 112 hotels, domestic and international airlines in Tehran, Shiraz, Mashhad, Tabriz, Qom and other cities in Iran.
TebMedTourism team facilitate comprehensive medical & cosmetic packages in all medical & wellness & touristic fields aimed to achieve your desires.
TebMedTourism experienced team will make this procedure seamless and enjoyable from A to Z, so you will just focus on your recovery.
Communication ways:
Call us: +98(21) 88 177 537 & +98(21) 88 51 44 76 & +98 912 098 5010
Visit us: 1st. Floor / No. 270 /Between Bagh & Azadi  Alleyways / North Sohrevardi st. / Tehran / Iran
Mail us: [email protected]