The success rate of fresh embryo transfer and frozen embryo transfer has been the subject of many debates and studies so far.After a woman has her eggs retrieved, there are typically two options when it comes to the timing of a transfer.The first is a "fresh" embryo transfer, whereby the best embryo(s) are transferred into the uterus only three to five days after egg retrieval. It causes hormonal changes.
Any remaining embryos are frozen for a future transfer, if needed.All the embryos could be frozen immediately, including the best embryos, to be thawed for a transfer at a later date.
You may also do genetic or chromosomal evaluation of the embryos in future before embryo transfer by PGD or PGS.
While success rates aren't the only determining factor, they can have an enormous impact on your decision.Regardless of your choice, financial and physical conditions are factors to select whether fresh embryo transfer or frozen embryo transfer.First let's see what is the difference between fresh and frozen embryo transfer?
The difference between frozen embryo transfer and fresh embryo transfer
Frozen embryo transfer and fresh embryo transfer both begin with ovulation induction and monitoring.When the uterus and ovaries are ready, the woman will undergo egg retrieval. Egg retrieval is a process in which the reproductive endocrinologist will fertilize the eggs with partner's sperms or donor's sperm.
Once the eggs and sperms have been retrieved and fertilized, the embryos are made so a fresh embryo transfer will occur three to five days after the egg retrieval by transferring the fertilized embryo back into her womb.Fresh embryo transfer needs precise measurements, so specialists can interrupt stimulation at the right time.
More important than the number of follicles is the size of ovarian follicles. If a follicle is smaller than what's been measured, the egg cannot be used for fertilization. On the other hand, if it becomes too big, the egg might not be suitable for fertilization.Instead, a frozen embryo transfer can occur years after a woman's egg retrieval and fertilization with sperm. During a frozen embryo transfer, your fertility doctor will implant a thawed embryo into the woman's uterus for a hopeful conception.
Studies suggest frozen embryo transfer babies do better than fresh ones. IVF is a relatively new field with ongoing debate on how to get the best results for families.The first live birth after an IVF and frozen embryo transfer was occurred in 1983. Since the first frozen embryo transfer, many babies have been born this way.
So it's time to see how are they doing? How is their health compared with fresh embryos?
According to researchers at the University of Aberdeen, transfer of frozen thawed embryos do better compare to fresh IVF embryos.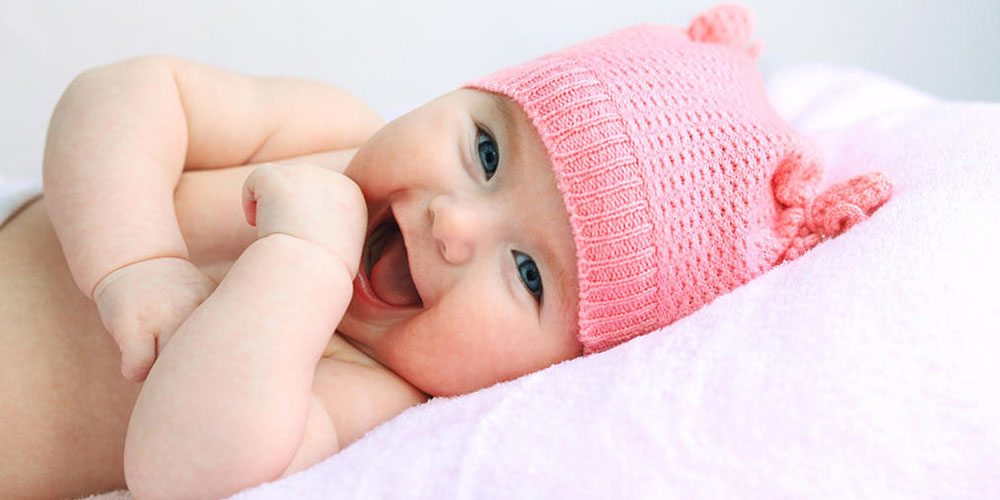 Frozen embryo transfer babies had:
Lower risk of bleeding during pregnancy (antepartum hemorrhage)
Lower risk of preterm birth (before 37 weeks of pregnancy)
Bigger babies (by an average of 253 gm in another report)
Less risk of fetal death
frozen embryo transfers are less likely to result in underweight babies
The incidence of tubal pregnancy is lower with frozen embryo transfer compared to fresh embryos.
The explanation of this case can be found in various theories. There is no definitive and accurate scientific explanation yet.
Some hypotheses justify this occurrence such:
IVF causes women to unusual hormone levels to stimulate egg release.
This hormonal change can make the womb a "less hospitable place" for an embryo to implant.
When the frozen embryos are used, enough time has passed for the woman's hormonal levels to return to normal and this may allow embryos to implant more successfully, forming a well-functioning placenta which nourishes the embryo.
The physical effects of freezing and thawing embryos may filter out weaker embryos and allow only good quality ones to survive, resulting in better fetal growth.
These reasons and personal experiences are more and more encouraging people to freeze their embryos.
It can be say that freezing embryos is a low-risk, cheaper procedure. But however freezing is not recommended for all and some patients have to do fresh embryo transfer.
Some women benefit from a fresh embryo transfer while others benefit from delay in embryo transfer.
Fresh embryo transfer or frozen embryo transfer?
According to a study of almost 83,000 IVF patients published August 2020 in the journal of Fertility and Sterility, there is no one-size-fits-all solution.
The best technique may vary, depending on how many eggs the patient produces.
For a fresh transfer, patients take hormones for several weeks to stimulate egg production.
Doctors retrieve the eggs, fertilize them and place one or more embryos in the mother's uterine during the same procedure.
But many clinics now universally recommend freezing all embryos and waiting a few weeks for the patient to enter a new menstrual cycle.
Waiting may be advantageous only for women who produce 15 or more eggs after hormone stimulation.
The success rate of frozen embryo transfer and fresh embryo transfer
Birth rates for these so-called 'high responders' who received frozen embryos were slightly higher (52 percent) than those who received fresh embryo transfers (48 percent).
However, in low and intermediate responders (women who produced 14 eggs or fewer) fresh transfers led to better pregnancy and birth rates compared to those who received frozen embryos.
Live birth rates following a fresh embryo transfer depend almost on patient age.
According to the Society for Assisted Reproductive Technology's 2016 report, the live birth rates was 36.7 percent for women under 35, 26.6 percent for women 35-37, 15.6 percent for women 38-40, and 9.3 percent for women 41 and older.
Regardless of these numbers, another part of choice is timing. From patient's perspective, probably a quick process and starting pregnancy as soon as possible may be preferred.
Frozen embryo transfer needs more time. It needs intervals and not done in one session.
Freezing also can lead to another one or two months of waiting.
Not knowing whether the procedure will be successful or not, can be emotionally devastating for patients.
If the first attempt fails, 3 to 4 months' break is needed and after that rest of the process can be done.
While in fresh embryo transfer, transfers should be done immediately. This timing can affect your choice.
"Previous research advocating a "freeze-all" approach has been limited, in that the numbers of patients included in the studies have been relatively small. So it's not recommendable for all patients."
A fertility specialist has said.
If you need more information on this topic and want to consult, contact us NOW.
The consultant medical doctors of TebMedTourism Co. are at your service for free.
The consultant medical doctors of TebMedTourism Co. are at your service for free.


TebMedTourism Company is an International healthcare facilitator based in Tehran, Iran.
We start our professional activity in medical tourism industry regarding the profound capability of Iran in both healthcare & touristic fields.
We are ready with open arms to provide desirable services to our dear patients & guests from all over the world to enjoy world-class treatment quality and highly skilled doctors in Iran.
TebMedTourism company is cooperating with more than 40 internationally certified hospitals, 140 selected local hospitals, 300 specialized medical centers, 430 doctors, 112 hotels, domestic and international airlines in Tehran, Shiraz, Mashhad, Tabriz, Qom and other cities in Iran.
TebMedTourism team facilitate comprehensive medical & cosmetic packages in all medical & wellness & touristic fields aimed to achieve your desires.
TebMedTourism experienced team will make this procedure seamless and enjoyable from A to Z, so you will just focus on your recovery.
Communication ways:
call us: +98 912 098 5010
Visit us: 1st. Floor / No. 270 /Between Bagh & Azadi  Alleyways / North Sohrevardi st. / Tehran / Iran
Mail us: [email protected]