If you are considering breast implants (breast augmentation), you must make a decision about choosing the right breast implant size, which seems to be a tricky decision. According to the American Society for Plastic Surgeons (ASPS), one of the important reasons for breast implant revisions is to change the implant size. Women often decide about the implant size based on the bra size, but the sizes are different in various manufacturers.
Breast augmentation can raise the client's confidence and make her feel better about her appearance. Since 2006, breast augmentation has been the most popular cosmetic surgery in the U.S according to ASPS' latest Plastic Surgery Statistics Report. Visualizing how you look after the transplant can be confusing to many patients. Here are a few things to consider before your final decision.
What are Breast Implants?
Breast implants are artificial prostheses that are inserted under the breast tissue during plastic surgery.  Breast implants are made of silicone shells and filled with either silicone gel or saline, which is sterile salt water. Silicone implants often feel more natural than saline breast implants because their consistency is similar to natural breasts.
Breast implant shells can be smooth or textured. Smooth shells of breast implants move freely in the breast area during activity, which is closer to the moves of natural breasts. A textured shell feels firmer because the textures help the implant to stick to the breast tissue and be more stable.
Women may receive breast implants for aesthetic purposes or constructive reasons. You may be a healthy woman wishing to have bigger breasts or you may want your breasts to have a normal appearance after the cancer treatment. This surgery that uses breast implants is called breast augmentation or "boob job".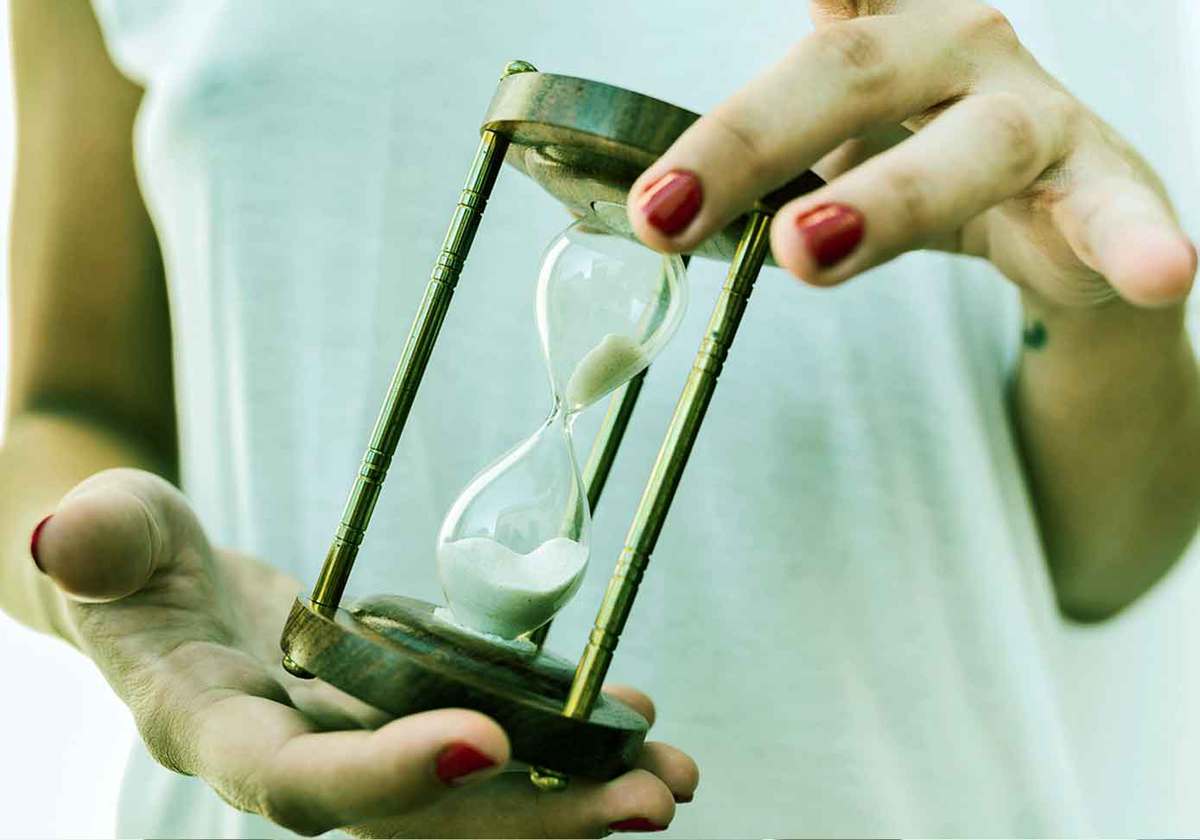 How long do Breast Implants Last?
Breast implants typically last around 10 years; however, this duration can be lessened or increased for each patient. As the breast implants get older, they will have more risk to rupture. When saline implants rupture, it will be obvious by the decrease in the size of the breasts. In this condition, the body absorbs the saline fluid. Saline internal fluid is not dangerous because they are made of sterile salt water.
However, a silicone implant rupture may be obvious and there might be some signs involved such as breast pain, change in the shape of breasts, change in size, lumps, and breast hardening.  It is recommended to have routine MRI or ultrasound check-ups to make sure the implants are ok and not broken.
10 Factors to Choose the Best Size Implant
By following the tips below and consulting a board-certified doctor, you can find the best implant that fits your body size and shape.
Consider your body frame: In choosing the implant size, you should consider your current breast volume, your body frame, height, weight, and width of shoulders and hips. Skin looseness is another factor that must be considered since you must have enough skin tissue to cover the implant without skin rippling. Thin women with smaller body frames may suffer from backache if they select too big implants, while the larger body frames can handle large breasts.
Consider your typical attire: Think about the way you want to look wearing your clothes. Do you want bigger breasts with a noticeable cleavage? or are you concerned about drawing unwanted attention at work?
Consider your lifestyle: If you are an athlete, for instance a runner, avoid too large implants that interfere with your fitness routine.
Think about the future: Breasts grow during pregnancy and breastfeeding; therefore, it is better to have implants after having children in order to avoid additional revision surgeries. You can also consider a suitable implant size to be used in the long- term. As you get older, your breasts droop more. At this time, heavy implants can cause extra sagging because the breast supportive ligaments lose their elasticity.
Do not trust on bra size: When you are talking about the size of breast implants, bra size cannot be a valid reference since bra sizes differ among manufacturers. Thus, talking about the cup size can start the conversation but it is not a precise measurement.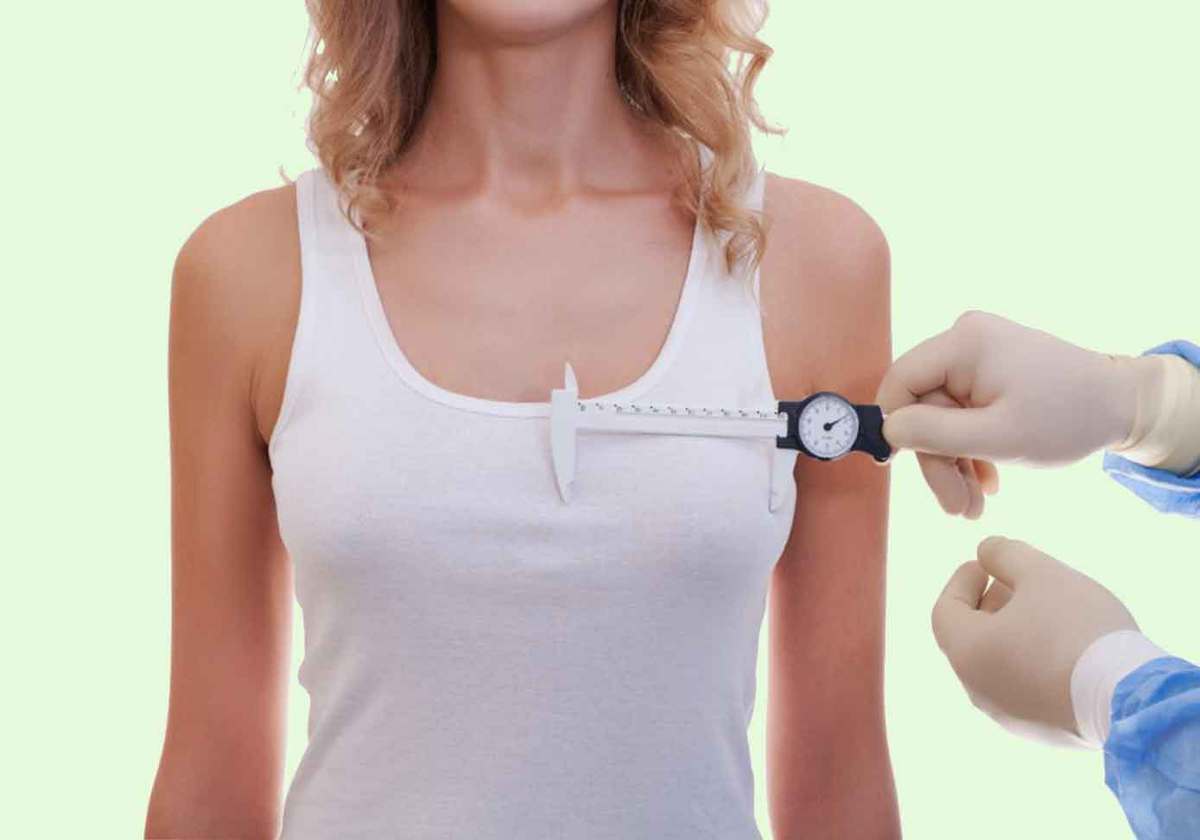 Know the size differences: Breast implants are measured in cubic centimeters, ranging from 120 to 850 cc implants. Most women choose 300- 400 cc implants. It should be noted that the size difference between implants is not huge. For instance, a 440-cc implant and a 500-cc implant are only two ounces different.
Try on different sizes of implants: It is often impossible to visualize how an implant size will appear on your body only by volume units. Therefore, most plastic surgeons offer some ways like a 3D computer simulation to see how they will look on you or using silicone breast implants to try different sizes on. The mentioned methods are often about 85 percent accurate since the elasticity of breast tissue cannot be estimated in advance.
Keep it natural: Too large implants will not look natural and significantly increase the risks of complications such as breast sagging, tissue thinning, premature breast aging, and ripples under the skin. The double bubble complication happens when a breast implant places below the natural inframammary crease causing a "four breast" effect.
Talk with your surgeon: Consult with your doctor about the best size that fit your body. Some women choose large-size implants to make the surgery cost worth it. Although choosing the implant size is a personal choice and you make the final decision about it, it is important to consult with your surgeon about the suitable size. Try to listen to their reasons carefully as they have the experience of other patients' surgeries.
Explain your goals: Talk about your desired results with your surgeon before the surgery. Studying before and after pictures of previous patients can help your surgeon understand your aesthetic goals better.
The Bottom Line
Deciding on the breast size is a personal decision that would be made according to many factors such as your body frame, age, and lifestyle; therefore, if somebody looks great with a certain size, it does not mean it is the right size for you! TebMedTourism doctors will listen to your goals clearly and guide you towards choosing the right breast implant size that enhances your beauty while you feel comfortable. Iran has the best cosmetic surgeons in the world and with TebMedTourism you can make sure that you will be guided toward the best surgeon that this country offers. To get more information, contact us now and consult with our doctors free of charge.

Cosmetic Plastic Surgery at Tebmedtourism Company (International healthcare facilitator):
TebMedTourism Company is an International healthcare facilitator based in Tehran, Iran.
We start our professional activity in medical tourism industry regarding the profound capability of Iran in both healthcare & touristic fields.
We are ready with open arms to provide desirable services to our dear patients & guests from all over the world to enjoy world-class treatment quality and highly skilled doctors in Iran.
TebMedTourism company is cooperating with more than 40 internationally certified hospitals, 140 selected local hospitals, 300 specialized medical centers, 430 doctors, 112 hotels, domestic and international airlines in Tehran, Shiraz, Mashhad, Tabriz, Qom and other cities in Iran.
TebMedTourism team facilitates comprehensive medical & cosmetic packages in all medical & wellness & touristic fields aimed to achieve your desires.
TebMedTourism experienced team will make this procedure seamless and enjoyable from A to Z, so you will just focus on your recovery.