If the first embryo transfer after IVF is not successful, it is better to have a time interval until the second embryo transfer.The standard interval between IVF cycles is one full menstrual cycle. A fresh IVF cycle should not be done two months in a row without a menstrual cycle in between.
It means waiting about 4 to 6 weeks after the embryo transfer and negative pregnancy test to start another full cycle for most women. Doing this several times in a row is referred to as having back to back IVF cycles.
Is it better to take a break between IVF cycles? 
Some medicines in IVF process may cause inflammation. Inflammation in itself is not an important issue but before going forward with another fresh cycle, it is better to wait till inflammation subsides.
Not only physical reasons, but mental and emotional reasons should be considered. After a failed IVF woman may feel upset. IVF process is not an easy one. It is a difficult process financially, physically and mentally.When attempts fail, woman may feel her efforts has been wasted. So it's important to take a break and acquire physical and mental preparation.
Fertility journeys can be stressful and tiring and it can be good to take a breather. It may also benefit you if you get a bit of stress relief and rest.In general, women who ovulate regularly and have unexplained infertility reasons, has been recommended up to three months of taking special medications.
In women who have PCOD (polycystic ovarian disease) this time increases to three or four cycles plus taking medication.
Medications taken by people with regular cycles are different from those taken by people with PCOS.
Fresh embryo transfer vs. frozen embryo transfer
Warning! Fresh embryo transfer after in vitro fertilization (IVF) cycles should not be performed in back-to-back months.While frozen embryos may have done immediately after a failed embryo transfer attempt, but fresh cycles must be done with intervals. Immediate fresh cycle is dangerous and should be avoided.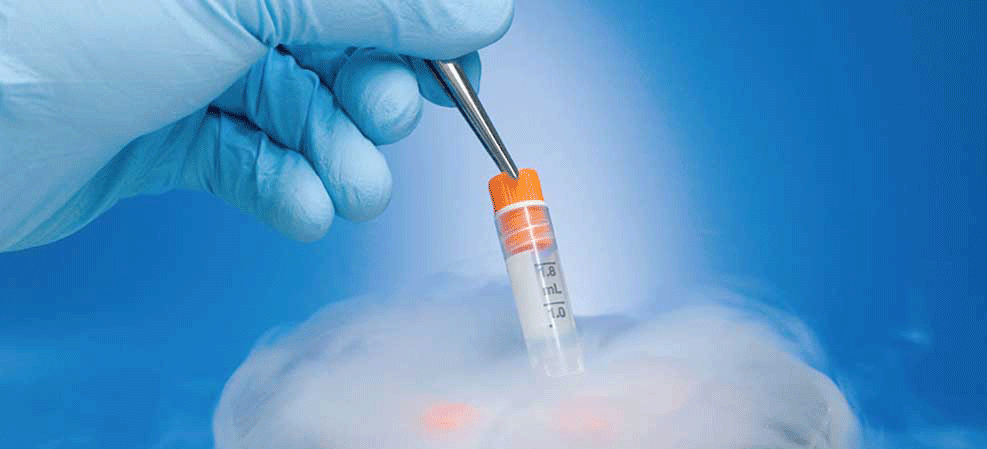 Some clinics will go forward with a frozen embryo transfer after a fresh IVF cycle even if they won't start a new stimulation cycle.
Alternatively, doing a frozen embryo transfer immediately following a fresh IVF cycle have had high pregnancy rates. Another way you can go through with your doctor's consultation.
Remember it's a sensitive process and requires thorough medical examination.Individualizing treatment protocols for each patient maximizes positive pregnancy rates.
The implantation window
The implantation window is defined as the period when the uterus is receptive for implantation of the free-lying blastocyst. This period of receptivity is short and does not last long.
It has been assumed that the WOI is not a constant variable in all women and the determination of its displacement is of crucial importance, especially for patients with recurrent implantation failure (RIF).What's more, in rare cases it could have different duration and position in the menstrual cycle even in the same woman but during different periods.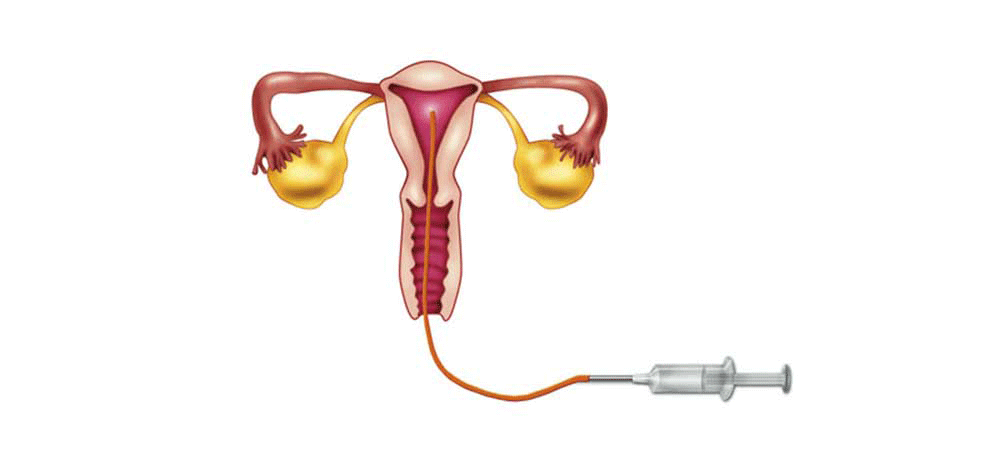 A 37-year-old woman with recurrent implantation failure, who was previously classified as idiopathic but has now been diagnosed as having a variable WOI.
In order to solve the problem with pinpointing a variable WOI, a specific type of embryo transfer, called mixed double embryo transfer (MDET), was done where one Day 3 and one Day 5 good quality embryos were transferred simultaneously 7 days after ovulation.
A viable single pregnancy was confirmed by ultrasound scan and a healthy girl was born.This case showed a unique approach in overcoming the problem in recurrent implantation failure patients with variable window of implantation.
Delay between transfers, useful or not?
A study in 2013 showed that the duration of waiting time between failed fresh embryo transfer and the next frozen embryo transfer does not affect pregnancy outcomes.In this study total 293 cases of fresh embryo transfer cycles were included.
No significant differences in the number of obtained oocytes, total number of FET, and the total amount of gonadotropin were seen between the immediate and delayed fresh embryo transfer groups.
The women were grouped based on the "time" of the first frozen embryo transfer, referring to the period between a failed fresh embryo transfer and the beginning of the next cycle of frozen embryo transfer.
This time is divided into two classes: immediate (<90 days after the failed fresh embryo transfer) and delayed (≥90 days after failed fresh embryo transfer).The pregnancy outcomes of the two groups were similar.As you see, there are different and even completely contradictory opinions in this regard.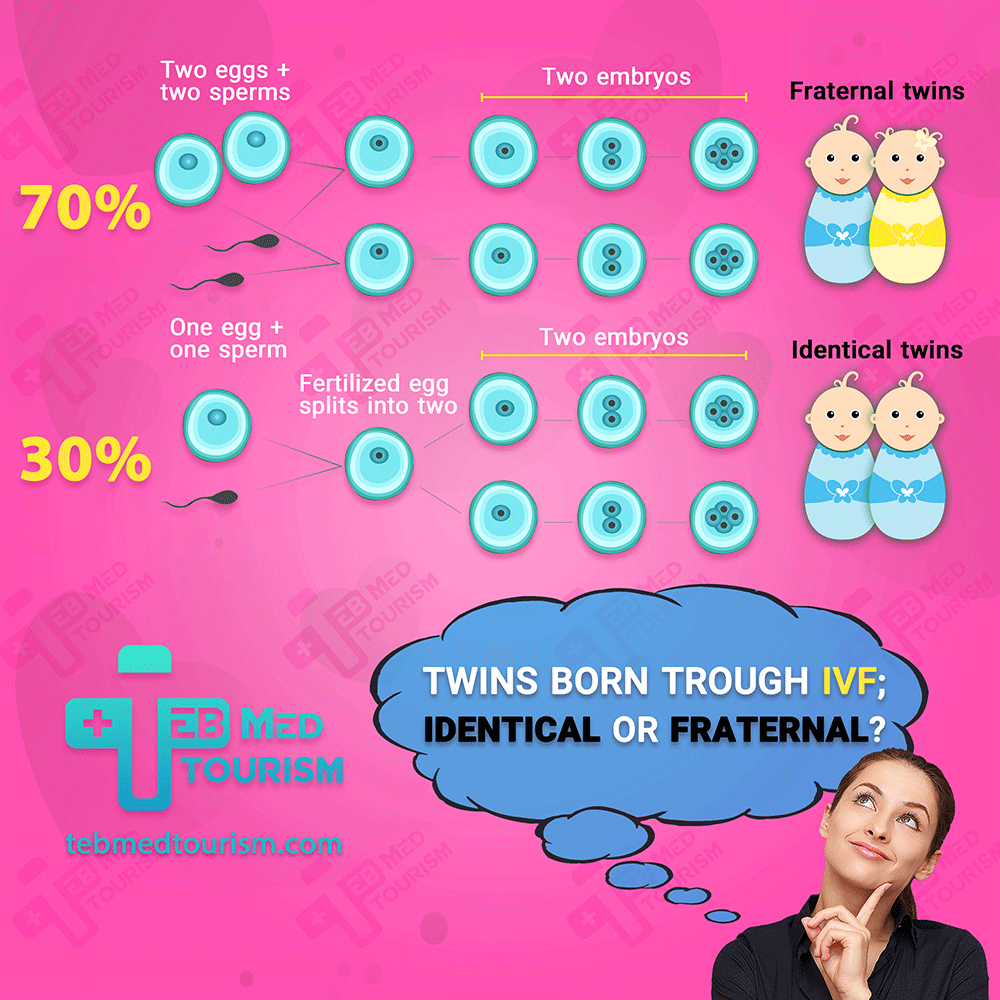 But fertility specialists usually recommend to take a break between transfers. Even if it does not affect physically, can be helpful emotionally.Finding the best moment in the menstrual cycle for embryo transfer is a crucial step in overcoming the infertility problems in patients with repeated implantation failures
However, making that decision is not easy for many people. It may seem like the clock is ticking louder and faster after a failed cycle that has not resulted in a pregnancy.Some people think in a way that when they achieved power for the process, taking breaks drags them out.
But it's not right. Many do benefit from a pause in cycles.If age is a factor and you're worried about taking a break, then talk to your doctor about what is the best action for you.
If you decide to take a break between, you will likely still be thinking about getting pregnant during that time. You can try to take that time to learn new ways to deal with stress.


TebMedTourism Company is an International healthcare facilitator based in Tehran, Iran.
We start our professional activity in medical tourism industry regarding the profound capability of Iran in both healthcare & touristic fields.
We are ready with open arms to provide desirable services to our dear patients & guests from all over the world to enjoy world-class treatment quality and highly skilled doctors in Iran.
TebMedTourism company is cooperating with more than 40 internationally certified hospitals, 140 selected local hospitals, 300 specialized medical centers, 430 doctors, 112 hotels, domestic and international airlines in Tehran, Shiraz, Mashhad, Tabriz, Qom and other cities in Iran.
TebMedTourism team facilitate comprehensive medical & cosmetic packages in all medical & wellness & touristic fields aimed to achieve your desires.
TebMedTourism experienced team will make this procedure seamless and enjoyable from A to Z, so you will just focus on your recovery.
Communication ways:
call us: +98 912 098 5010
Visit us: 1st. Floor / No. 270 /Between Bagh & Azadi  Alleyways / North Sohrevardi st. / Tehran / Iran
Mail us: Tebmedtourism@gmail.com