After each surgery, having a good nutrition is an important key for a successful recovery because after any surgery you need to consume enough protein and calory for your wounds so that they be healed more quickly. There is also a need for having a good nutrition in organ transplant patients because side effects of anti-rejection medicines can increase the nutrient requirements even more.
Kidney transplant or renal transplant is a surgery in which a malfunctioned kidney is replaced with a healthy donated one. But is the kidney transplant patients' diet different from the common people's diet? In this article, we are going to discuss about this subject in order to answer the questions of this group of patients.
Diet change after kidney transplant
Before having a kidney transplant, you may have some food limitations and a list of food that should be prevented. But after kidney transplant surgery, many of these food restrictions may not be needed and you may feel more freedom in choosing your food.
Due to taking medicines like prednisone, you may also have an increased appetite for eating various food which this issue can put you in danger of gaining excessive weight. That's why gaining excessive weight is a common issue among renal transplant patients. So, we are going to offer a guideline for a healthy post-transplant diet.
Quick Information

cost

from 13000$ to 14000$

Hospital Stay

7 to 10 days

Minimum Stay in Iran

3 to 4 weeks
Medicines Effects on Kidney Transplant Diet
Your diet can be affected by the anti-rejection medicines like steroids, cyclosporine, Tacrolimus, azathioprine, mycophenolate and Sirolimus. These medicines may have some side effects just like the other medications. Some of them can increase the appetite, cholesterol and triglycerides, blood pressure, blood sugar and potassium while some of these medicines can decrease magnesium and other minerals.
Therefore, you need to consult with your medical team to control these changes by arranging a suitable behavior in your diet and your daily routine.
VIP Package
Treatment
Medical consultation
Post Treatment follow-up
Airport Pick up/Drop off
Visa
Hotel 5 * Top
VIP Transfer
Translator 7/24
Sightseeing Tours
Package A
Treatment
Medical consultation
Post Treatment follow-up
Airport Pick up/Drop off
Visa
Hotel 5 *
Transfer
Translator
Package B
Treatment
Medical consultation
Post Treatment follow-up
Airport Pick up/Drop off
Visa
Hotel 4 *
Package C
Treatment
Medical consultation
Post Treatment follow-up
Airport Pick up/Drop off
A Nutritional Plan to follow
It is better to have a nutrition expert beside you to develop a diet plan for you in order to control your gain weight. This plan should be organized based on your weight, medicines, kidney function and the result of your blood test. Below we describe a general guideline for your diet after kidney transplant. However, for getting a personal plan, you need to consult with your dietitian.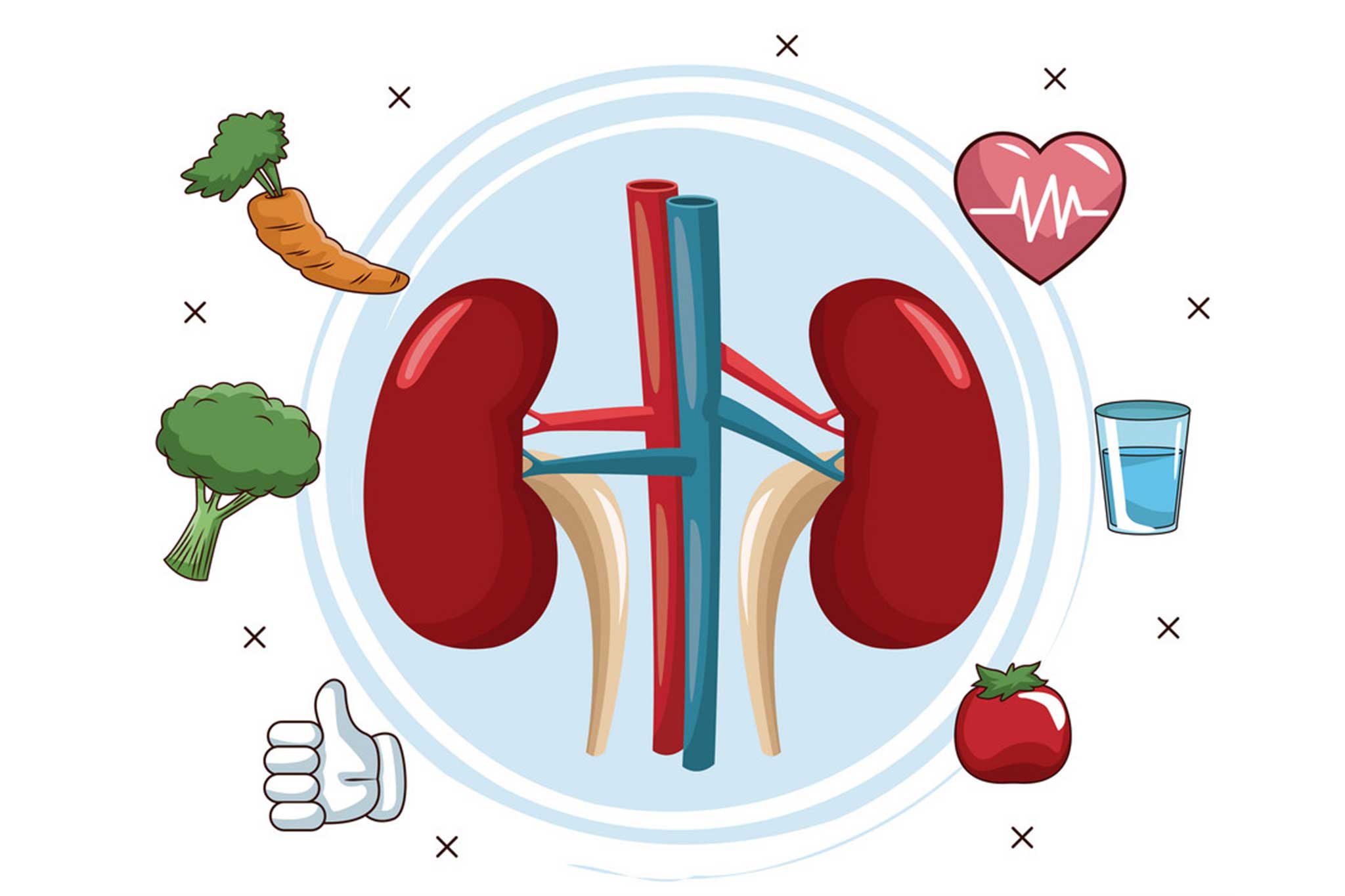 'High-risk' food to avoid
Because of suppressed immunity system in those who have a kidney transplant, food safety is very essential. It is recommended not to use spoiled, moldy food or those which have been expired. Also try to avoid the food in the list below:
Raw or undercooked meat, fish, chicken, shrimp, crab, etc.
Unpasteurized dairy products like milk, cheese or yogurt
Undercooked or uncooked eggs and any product that contains eggs
Grapefruit or pomegranate especially if you are taking prograf
Unwashed or damaged fruit or vegetables
Unpasteurized juices
Unhealthy food or those which you are not sure about its quality
Sprouts like alfalfa or bean sprouts
Phosphorous and Calcium
After the kidney transplant, you have to focus on your calcium and phosphorus levels, because if you have been struggling with kidney disease for a long time, then your body may not have enough calcium and phosphorus supplies. After transplanting kidney, your doctor will check your bones for a possible bone loss. You can discuss about the best ways to regain your bone mass that might have been lost during your kidney disease.
Every adult needs two servings of dairy products each day; however, your doctor may recommend you to use more calcium and phosphorous supplies and you may be prescribed to take supplements. Keep in mind to consult with your doctor first before taking any supplements because they could put your transplant organ in danger.
Potassium
If the transplant works well, you can receive your normal potassium needs from your daily food. Although some transplant medications can noticeably increase or decrease your potassium level. You have to follow your dietician's recommendations in order to control your blood potassium level. Bananas, oranges, tomatoes, potatoes, milk, and yogurt are among the food which are rich in potassium.
Sodium or salt
After a kidney transplant, many people experience high blood pressure or fluid retention. For this problem, your dietitian may recommend you low-salt food. Having a diet containing low-sodium food might probably need to be followed for the rest of the patient's life.
Fat
For keeping a healthy weight and preventing heart disease or other health issues, a low-fat diet is always recommended. Getting less than 30% calories from fat is recommended by the American Heart Association; this means the use of nearly 65 grams of fat or less each day.
Protein
After going through kidney transplant, you need to use enough amount of protein because it builds and repairs muscles that have been lost and helps your wounds heal. Also, in order to overcome muscle breakdown after receiving high doses of steroids or other similar medicines, you need to add your protein supplies. Some food rich in protein are:
Meat, fish, chicken
Dairy products like milk, yoghurt, etc.
Eggs
Beans and peas
Nuts
Soy products
Carbohydrates
After a kidney transplant, you should have a moderate amount of carbohydrates because when you take steroid medication, having extra amount of carbohydrates can lead to increased blood sugar level and diabetes. Sugars and starches are the major sources of carbohydrates. Thus, for decreasing the side effects of steroid medicines, you should avoid concentrated carbohydrates.
Kidney Transplant in Iran
Kidney transplant is one of the professional surgical services in Iran which is famous for its unique and practical services discussing in our previous article "WHY IRAN IS THE BEST DESTINATION FOR KIDNEY TRANSPLANT?"
Despite all the advantages that kidney transplant has over dialysis, it cannot be performed in all the countries in a simple way. In some western countries like the United States, patients can only receive kidneys from a deceased person including those who had a stroke or passed away by brain death or euthanasia. Therefore, renal patients need to wait in line for a long time in order to receive a kidney that fits their blood type and their body tissues.
Fortunately, kidney transplant in Iran has a different situation and around 2500 kidney transplants are done every year. "Living Unrelated Renal Donation" (LURD) or the "The Iranian model of living renal transplantation" is a kidney transplant method that is totally safe and legal and has been performed since 1988. During this method, the patient will be connected to a live donor to get a healthy kidney by spending a reasonable waiting time.
If you would like to know more about this method and learn how the process of getting a kidney goes from the beginning till the end, you can contact us via our WhatsApp numbers +98-9120985010 or fill out online application forms in order to have a free consultation about doing a kidney transplant in Iran. We will free you from doing dialysis and waiting in the long-term lines hoping to receive your needed surgery. Your health is our mission!
Publisher and SEO specialist: beheshteh hadizadeh
If you need more information on this topic and want to consult, contact us NOW.
The consultant medical doctors of TebMedTourism Co. are at your service for free.


About TebMedTourism company
TebMedTourism Company is an International healthcare facilitator based in Tehran, Iran.
We start our professional activity in medical tourism industry regarding the profound capability of Iran in both healthcare & touristic fields.
We are ready with open arms to provide desirable services to our dear patients & guests from all over the world to enjoy world-class treatment quality and highly skilled doctors in Iran.
TebMedTourism company is cooperating with more than 40 internationally certified hospitals, 140 selected local hospitals, 300 specialized medical centers, 430 doctors, 112 hotels, domestic and international airlines in Tehran, Shiraz, Mashhad, Tabriz, Qom and other cities in Iran.
TebMedTourism team facilitates comprehensive medical & cosmetic packages in all medical & wellness & touristic fields aimed to achieve your desires.
TebMedTourism experienced team will make this procedure seamless and enjoyable from A to Z, so you will just focus on your recovery.
Communication ways:
call us: +98 912 098 5010
Visit us: No.2, First 8 meter alley, Nobovvat sq., Tehran, Iran
Mail us: [email protected]