What is liposuction?
Liposuction which is also known as fat removal surgery, Lipoplasty, or Liposculpture is a type of cosmetic procedure for removing unwanted fat that is resistant to exercise and diet. A plastic surgeon or a dermatologist carries out the procedure on the areas that need to be slimmed and shaped. Liposuction is one of the popular and safe cosmetic procedures that can be used with other procedures to create the desired look.
This surgery can remove excess body fat from the abdomen, buttocks, back, face, neck, arms, breasts, hips, and legs. If you are not happy with your appearance because of excess fat and want to increase your self-confidence, you may want to proceed with liposuction surgery.
Who is a good candidate for liposuction?
Before undergoing the procedure, you should have realistic expectations. liposuction just like other surgeries comes with risks. You should have good health condition before doing it. If you have problems with blood pressure, heart disease, diabetes, or a weak immune system, this procedure may not be recommended to you. You are a good candidate for liposuction if:
You do not have more than 20 pounds overweight and you are within 30% of your ideal weight
You should be healthy without a severe health condition that affects healing
You need to have the elastic and firm type of skin
You did not get the desired result by non-surgical ways of losing weight
You are not a smoker
You may not be a good candidate for liposuction if:
You want to treat cellulite. You should know that liposuction does not help cellulite.
You are obese and want to lose a noticeable amount of weight.
You have a severe medical problem or an active infection that impairs the healing process.
Your skin has poor elasticity.
You are excessively concerned about the risks of the procedure.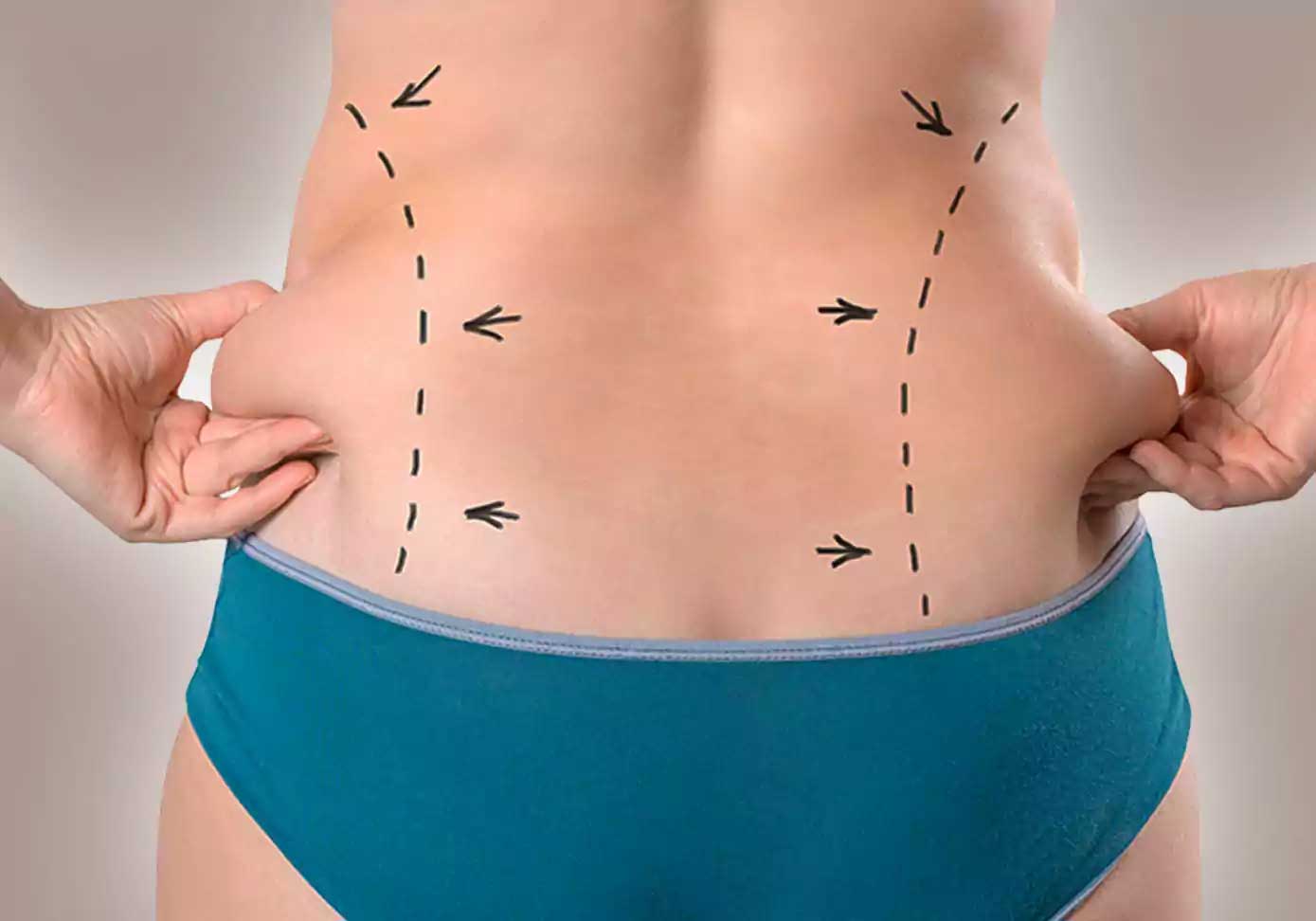 Preparation for Liposuction Surgery in Iran
Before going through liposuction surgery, your doctor will instruct you about preoperative attempts and answer all your questions. You may need to do certain lab tests before the surgery. Before the procedure, your doctor will ask you to follow the tips below:
Quit smoking before the surgery and after that because it can increase the speed of the healing process.
Avoid taking aspirin and certain herbal and medical medications that cause increased bleeding.
Hydration is very essential before and after the surgery for a safe recovery.
Listen to your surgeon's recommendations if they recommend lifestyle changes or lose weight in order to minimize complications and get the best results.
How is Liposuction done?
Before starting the liposuction surgery, the surgeon may mark areas of your body that need to be treated. For doing the procedure, your doctor decides whether you need to undergo local anesthesia, intravenous sedation, or general anesthesia depending on the treated area and your health condition.
For starting the surgery, small incisions are made on the intended area of the body. Then a thin hollow tube or cannula is inserted into the body through the incisions. Cannula loosens the excess fat using a controlled back and forth motion. After that, the liposuction cannula is inserted and suctions the extra fat out of the body using a syringe attached to the cannula.
After the surgery, you may be discharged on the same day or you may need to stay the night at the hospital. Either way, you may need a person to drive you home and take care of you on the first day of the procedure. You need to wear a compression garment or elastic bandages to cover the treatment area. Small drains may be inserted into the existing incisions beneath the skin to remove excess fluids and blood. Wearing a compression garment helps to control swelling and accumulation of fluids under the skin. In addition, it compresses the skin to your new body contours.
Cost
 About $2500 (needs further consultation)
Anesthesia
General
Duration of operation
1-4 hours
Hospital stay
0 to 1 day
Back to work
7-10 days
Minimum stay in Iran

 

3-4 days
Physical Activity and Exercise after Liposuction
After liposuction, your body begins to produce fat again just like before. If you choose liposuction for losing weight, you need to do regular exercise after the surgery in order to prevent gaining weight again. Being overweight increases the risk of cardiovascular diseases; therefore, it is essential to have a plan for keeping your proper weight not only for aesthetic reasons but also for your health. The proper time for starting your regular exercise varies for different people. Your doctor will talk with you about starting your physical activities and routine exercise based on your health condition.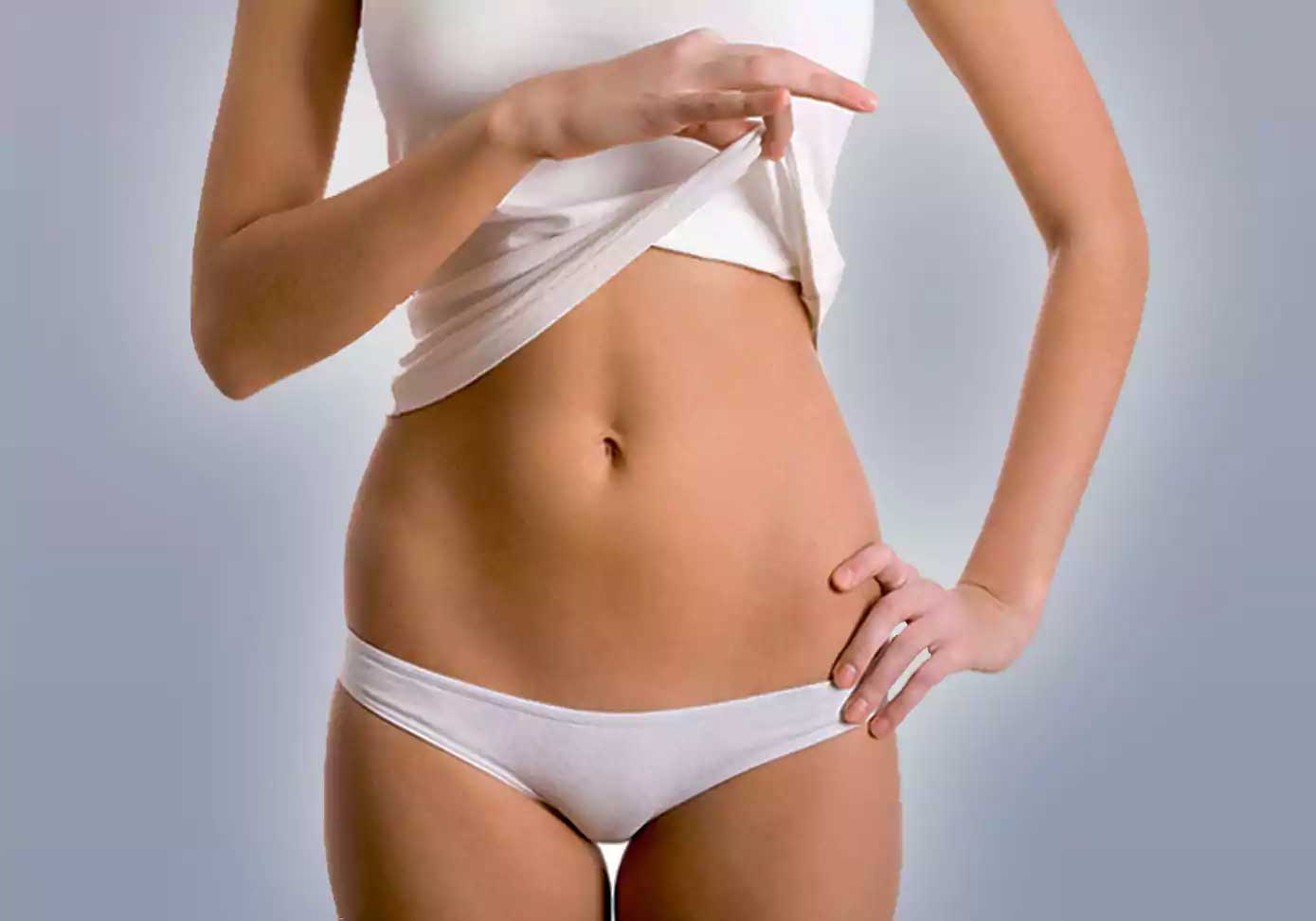 Benefits of Liposuction in Iran
Doing liposuction in Iran through the help of TebMedTourism has several benefits including:
High skill and valuable experience of the Iranian Plastic surgeons
Affordable costs of liposuction in Iran
Modern technology of the day and well-equipped hospitals
Low accommodation and living costs in Iran
24-hour medical and non-medical support of the TebMedTourism team
Providing all your needs from the very beginning till you go back home
Without a doubt, Iran is the most professional country in Asia and one of the leading countries for cosmetic surgeries and specifically liposuction. Liposuction in Iran is performed in specialized clinics and hospitals by the most experienced cosmetic surgeons and Anesthesiologists.
Liposuction Cost in Iran 2022
Liposuction cost in Iran is very affordable for non-Iranian patients due to the currency rate. The average cost of liposuction surgery is about $2500, but it needs further consultation because this amount can go higher or lower based on the treated area and the amount of fat being removed. This amount includes the expenses of hospital, tests, consultation, medications, and checkup sessions.
The liposuction cost in Iran has a noticeable difference from the costs in western countries. For instance, the cost of liposuction in Canada is 320% higher than the cost in Iran; also in the UK the cost is 250% higher. If you want to do this surgery in another country, you need to consider the cost of the other services including accommodation, intra-city transfer, food, etc. which can affect your total expenses.
Iran with the low cost of medical and non-medical services along with the highest quality of the services has grown popular among international patients.
Having an experienced agency beside you can pave the path for you and get you the desired result. TebMedTourism with the help of trusted medical doctors and surgeons will manage your medical trip to Iran by setting appointments with the best surgeons of Tehran in the field of liposuction surgery. TebMedTourism will be beside you through the whole process and provides all your needs including the medical visa, hotel, transfer, medications, etc.

Cosmetic Plastic Surgery at Tebmedtourism Company (International healthcare facilitator):
TebMedTourism Company is an International healthcare facilitator based in Tehran, Iran.
We start our professional activity in medical tourism industry regarding the profound capability of Iran in both healthcare & touristic fields.
We are ready with open arms to provide desirable services to our dear patients & guests from all over the world to enjoy world-class treatment quality and highly skilled doctors in Iran.
TebMedTourism company is cooperating with more than 40 internationally certified hospitals, 140 selected local hospitals, 300 specialized medical centers, 430 doctors, 112 hotels, domestic and international airlines in Tehran, Shiraz, Mashhad, Tabriz, Qom and other cities in Iran.
TebMedTourism team facilitates comprehensive medical & cosmetic packages in all medical & wellness & touristic fields aimed to achieve your desires.
TebMedTourism experienced team will make this procedure seamless and enjoyable from A to Z, so you will just focus on your recovery.
Hemorrhoids in iran , Hemorrhoids clinics in iran , Hemorrhoids surgery cost in iran