What is Microneedling?
Microneedling also called "micro penning", takes advantage of the skin's self-repair process by creating thousands of precise micro-injuries in the dermis to a depth of 1.5 to 2 mm. This triggers new collagen synthesis without causing new scar tissue formation. So this minimally invasive treatment stimulates your skin's natural ability to repair itself, especially collagen and elastin production. Safety and patient comfort are our top priorities when performing microneedling. That's why we use LIFT HG, a clean, non-cytotoxic hydrogel, which supports proper wound-healing while hydrating the skin and balancing pH during and after the procedure.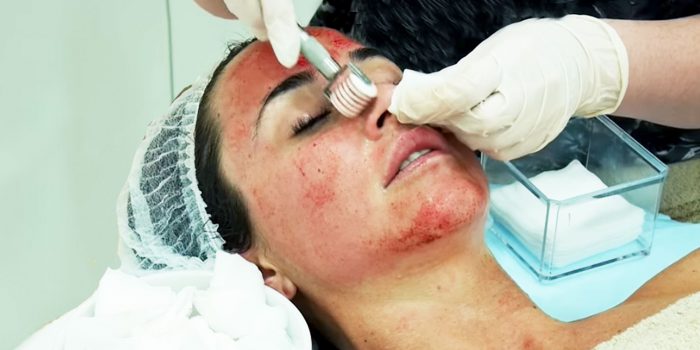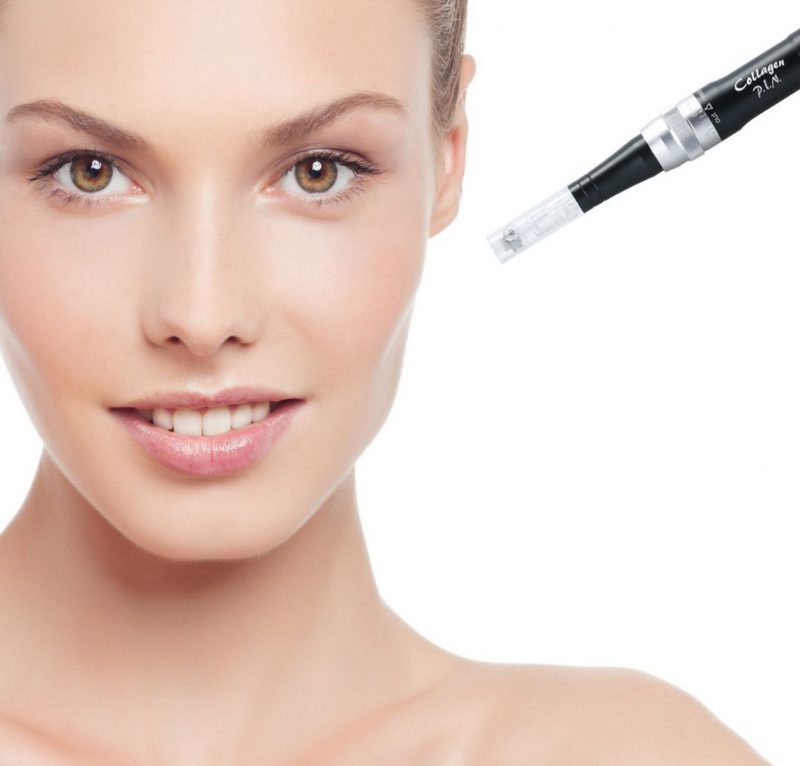 Platelet-Rich Plasma (PRP) skin rejuvenation is an add-on procedure. Your own blood plasma is applied to your skin following the microneedling therapy. Because of the increased concentration of growth factors in PRP compared to whole blood, it can speed up and enhance the healing process.
For all our microneedling treatments we use SkinPen® Precision, the latest advancement in micro-therapy. It is the only FDA-approved microneedling device on the market. SkinPen is designed to improve the appearance of fine lines, wrinkles, and scars on the face and body. SkinPen is different from traditional derma-rollers that can bend, break, or even rust, resulting in possible infection or scarring with reuse. It uses adjustable length, disposable straight needles to penetrate at a 90-degree angle. This adjustability allows for differences in skin thickness and skin types, as well as enhanced safety.
Am I a candidate?
Because it's minimally invasive and doesn't cause significant wounding of skin, virtually anybody can safely undergo microneedling therapy. Even those with thin skin can undergo treatment since the depth of penetration can be finely controlled.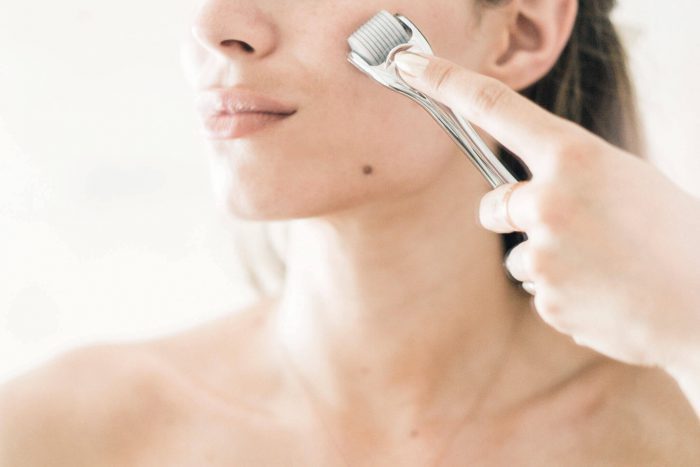 What are the benefits of microneedling?
Microneedling helps reduce the signs of aging, improve the appearance of acne scars, and rejuvenate aging skin. In one study of 60 patients with acne scarring, three microneedling treatments resulted in a 31 percent improvement in skin texture, with no discoloration of the skin. Microneedling was effective for all skin types.
We can treat many areas of the body, including the face, neck, chest, arms, hands, legs, abdomen, and back.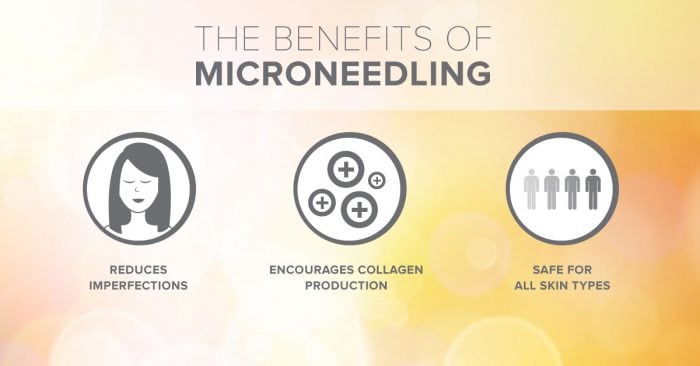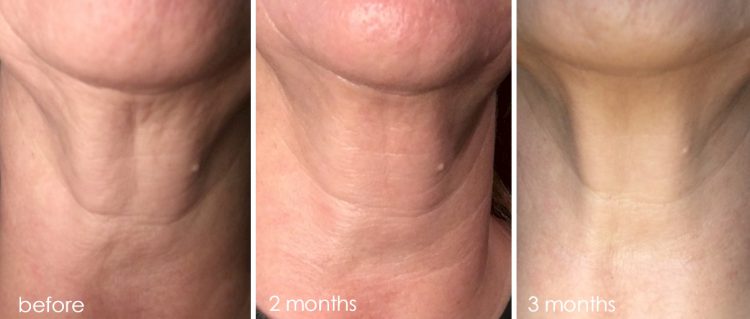 How do I prepare for the treatment?
Chemical peels, Retin-A, or other exfoliating creams must not be used prior to your visit. During your initial consultation—always complimentary—we will go over your skin care regimen and answer any questions you may have.
What happens during treatment?
Though treatment is relatively painless we typically start by applying a topical anesthetic cream twenty to thirty minutes before the procedure. This allows for a comfortable experience for most people. Generally, patients report feeling just the slight vibration of the device during the procedure. In one study of microneedling used to treat acne scars, the patients' average pain rating was only 1.08 out of 10. The total treatment time depends on which part of your body we are treating. For the face, a typical appointment takes about an hour.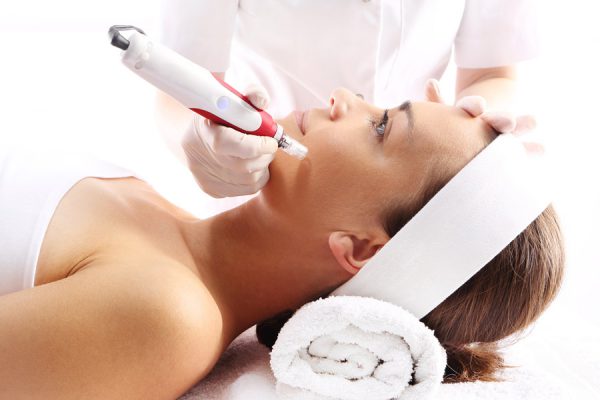 Is post-treatment care needed, and is there any downtime?
It is important to keep your skin hydrated after any treatment while the skin resurfaces with new growth. Moisturizers with anti-inflammatory ingredients following the treatment will soothe the area and calm any redness. Exfoliators and alcohol-based toners should not be used until your skin has healed. Always use a good sunscreen with an SPF of 30 or higher, but especially after this type of procedure. The total healing time depends on each individual. Most patients have some slight swelling and redness/pinkness (like a mild to moderate sunburn) for two to four days following the microneedling procedure.
TebMedTourism prices for Microneedling
VIP Package
Treatment
Medical consultation
Post Treatment follow-up
Airport Pick up/Drop off
Visa
Hotel 5 * Top
VIP Transfer
Translator 7/24
Sightseeing Tours
Package A
Treatment
Medical consultation
Post Treatment follow-up
Airport Pick up/Drop off
Visa
Hotel 5 *
Transfer
Translator
Package B
Treatment
Medical consultation
Post Treatment follow-up
Airport Pick up/Drop off
Visa
Hotel 4 *
Package C
Treatment
Medical consultation
Post Treatment follow-up
Airport Pick up/Drop off
Microneedling in Iran
8 Things You Need to Know About Microneedling Before You Try It:
You should schedule a consultation with a professional (i.e. dermatologist or licensed aesthetician) to see if you're a good candidate.
Though similar, microneedling is different from dermarolling.
It's not exactly painless, but the discomfort doesn't linger.
It's beneficial for both those with acne and those looking to treat wrinkles.
You'll instantly notice how glowy your skin looks.
You'll need to keep your skin hydrated after the treatment.
You'll also need to chill on going to the gym and/or sauna for at least 24 hours afterward.
Although this procedure is expensive and It'll cost you, Iran is an economic country comparing with other countries, and this procedure is affordable in Iran and you could undergo it by high skilled surgeons and at well-equipped hospitals. Tebmedtourism Co. offers affordable services for microneedling, so you could enjoy Iran travel alongside comfortable microneedling.
About TebMedTourism company
TebMedTourism Company is an International healthcare facilitator based in Tehran, Iran.
We start our professional activity in medical tourism industry regarding the profound capability of Iran in both healthcare & touristic fields.
We are ready with open arms to provide desirable services to our dear patients & guests from all over the world to enjoy world-class treatment quality and highly skilled doctors in Iran.
TebMedTourism company is cooperating with more than 40 internationally certified hospitals, 140 selected local hospitals, 300 specialized medical centers, 430 doctors, 112 hotels, domestic and international airlines in Tehran, Shiraz, Mashhad, Tabriz, Qom and other cities in Iran.
TebMedTourism team facilitates comprehensive medical & cosmetic packages in all medical & wellness & touristic fields aimed to achieve your desires.
TebMedTourism experienced team will make this procedure seamless and enjoyable from A to Z, so you will just focus on your recovery.
Communication ways:
call us: +98(21) 88 177 537 and +98(21) 88 51 44 76
Visit us: 1st. Floor / No. 270 /Between Bagh & Azadi  Alleyways / North Sohrevardi st. / Tehran / Iran
Mail us: [email protected]