Open heart surgery (CABG) is a surgical procedure in which the blood flow is diverted from the blocked or narrowed pathway and redirected to another pathway to return the blood to the heart tissue. By creating a new pathway to the heart, open heart surgery (CABG) improves blood supply to the heart muscle. The surgeon removes a part of the vein from a part of the body and places it in the heart in order to restore or increase blood flow to that part of the heart muscle. As a result, more blood and oxygen will reach your heart again.
What is the open heart surgery?
Coronary artery disease (CAD) happens due to the block of blood flow in the heart. This complication can be treated by open heart surgery or as is usually called Coronary artery bypass grafting (CABG). During the open heart surgery, a healthy and undamaged vein is taken from other parts of the body and grafted to the obstructed coronary artery. In this regard, the grafted artery can bypass the blocked parts of the coronary artery and detour fresh oxygen-rich blood to heart muscles.
Who needs open-heart surgery?
Open heart surgery is typically performed on those patients who are facing severe blockage in large parts of the coronary arteries. Based on different factors, usually, the decision is upon the doctor to select patients as appropriate candidates. These factors include the location of plaque and the intensity of CAD symptoms. In the case of massive heart attack also open heart surgery can be a direct treatment method.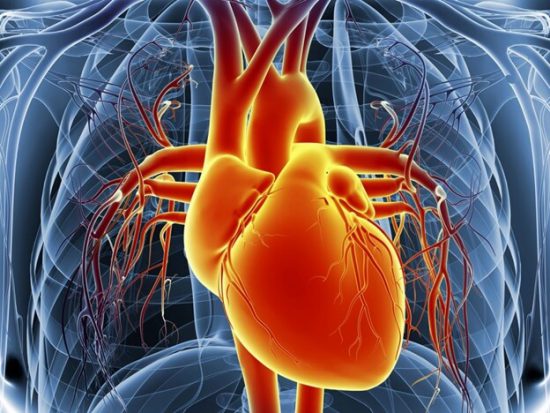 In these cases, risk factor determination is usually done by cardiovascular systems, such as lungs, heartbeat, the heart muscles evaluations, and symptoms such as chest pain or difficulties in breathing. Severity, length, and frequency of symptoms is also useful information for doctors to diagnose and locate the position of blocked blood flow.
Before open heart surgery, the location and extent of blockage and probable damages to heart should extensively be studied and examined to reduce risks of open heart surgery. This can be performed using medical tests such as stress tests, EKG, angiography, and echocardiogram.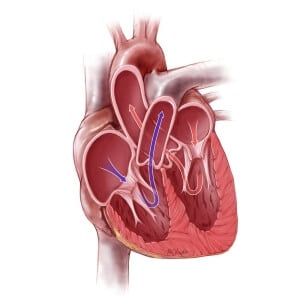 Are there different types of open-heart surgery?
Open heart surgeries have different types, from less invasive surgeries to traditional forms of it. On the other hand, some of the open heart surgeries can be performed using robot-assisted techniques during which surgeons can remotely control instruments through the operation.
Based on the patient's age and physical conditions, along with the location and severity of artery blockage, surgeons select the proper method. Arthrosclerosis severity and lung diseases are also considered factors in this decision. Interestingly enough, among different methods, traditional open heart surgery is the safest and the most efficient one.
How is the CABG surgery performed?
Modern open heart surgeries are performed using a small incision, whereas in the traditional open heart surgeries, the chest bone will be opened to reach the heart and damaged parts.
Along with the traditional way, there are different types of less invasive modern invasive open heart surgeries, such as:
MIDCAB: This procedure is designed for bypassing one or two coronary arteries. To do so, small incisions are made between the patient's ribs, over the artery to perform the bypass. Incisions are 3 inches long, and scars are minor in comparison to the traditional method.
Port-access coronary bypass: This procedure is performed using small ports or incisions on the chest. A heart-lung machine is usually employed during this procedure.
Robot-assisted technique: During this procedure, keyhole-sized incisions are made, and a small camera will be inserted so that surgeons can monitor the process, constantly.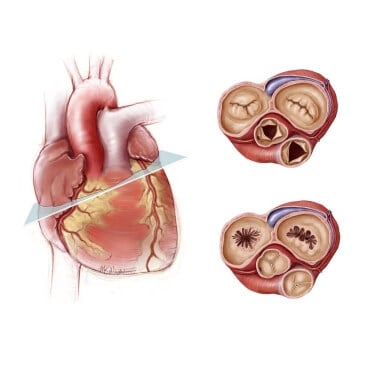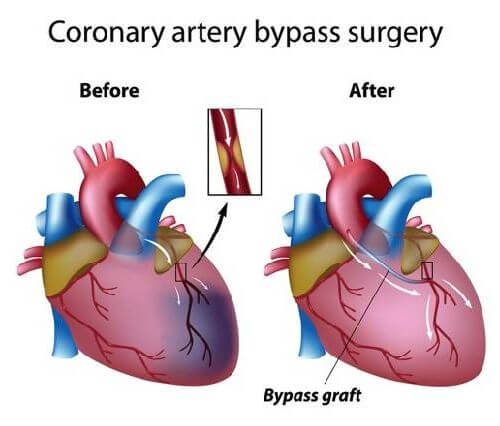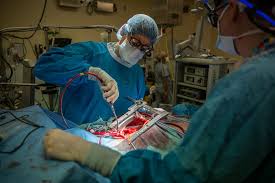 Before surgery, you will be under general anesthesia. In fact, during the operation you will be asleep (not awake). As a result, you will not feel pain during surgery. When you are unconscious, your heart surgeon will make a cut about 3 to 5 centimeters across your chest. Your chest bones will also be torn to make the heart accessible to the surgeon. This allows the surgeon to view the heart, aorta, and major blood vessels – which carry blood from the heart to other parts of the body. Most people undergoing open heart surgery (CABG) are connected to a special device called a "cardiopulmonary bypass device" or bypass pump.
While your heart is paused for surgery, this machine takes care of your heart and lungs. It injects oxygen into your bloodstream, circulates blood throughout your body, and removes carbon dioxide from the blood. There is another type of open heart surgery (CABG) that does not use a cardiopulmonary bypass device. In this procedure, despite heart palpitations, surgery is performed. This is called "coronary artery bypass graft surgery." Another name for this method is "OPCAB". To perform a bypass link: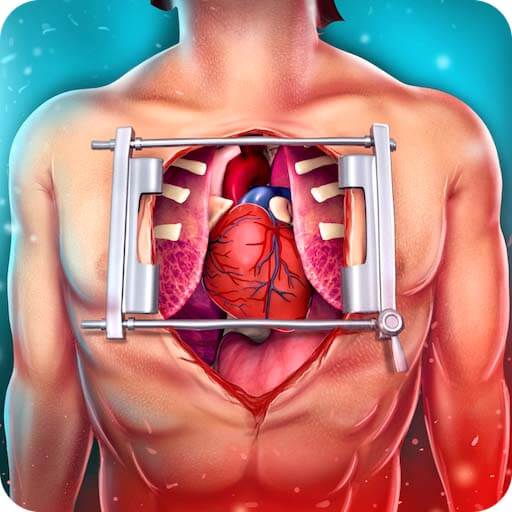 The surgeon removes one part of your vein or artery from another part of the body and uses it (vessel transplant) to create a detour where the vessel is blocked. Your doctor may use a vein called a "saphenous vein." This vein is in the leg.
In this way, to obtain this vein, the surgeon cuts a portion of the vein along the ankle and groin. A separate (transplanted) end of the vein will be attached to one of the coronary veins. The other end of the vein is also sewn to a part of the aortic valve that has been opened previously.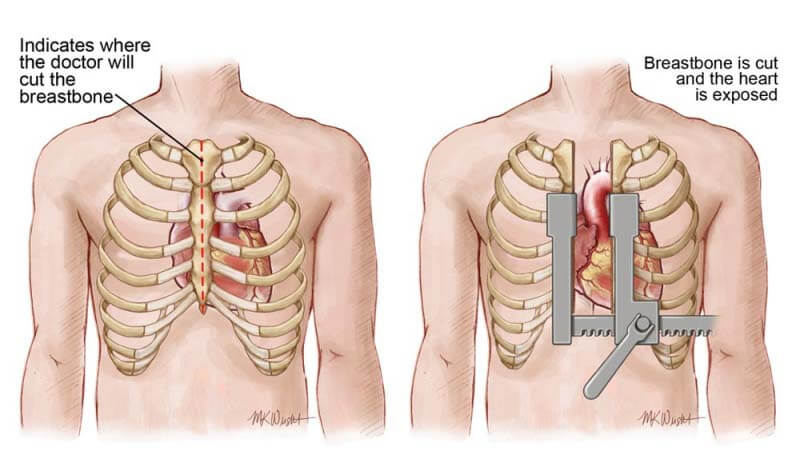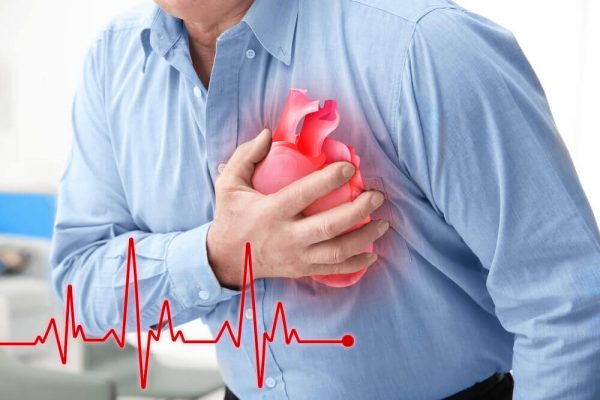 There is another blood vessel called the internal thoracic artery (IMA) in the chest that can be used for transplantation. One end of this vessel is already connected to a branch of your aorta. As a result, the other end connects to the coronary artery.
Other vessels can also be used in open heart surgery (CABG), one of the most common vessels used for open heart surgery (CABG) is the radial artery in the wrist.
After the vein is transplanted, the bones are re-joined by wires. These wires stay inside your body. The cut created by the suture threads is closed. This surgery can take from 4 to 6 hours.
Open heart surgery (CABG) is an important surgery. You will be in the intensive care unit one or two days after the open heart surgery (CABG). There, your heart rate, blood pressure, respiration and other vital signs will be monitored continuously. The breathing tube stays in your mouth until you are awake and able to breathe. Lethargy is also one of the symptoms of heart disease in heart patients. That you will likely stay in the hospital for a week to prevent any complications, then you can be discharged.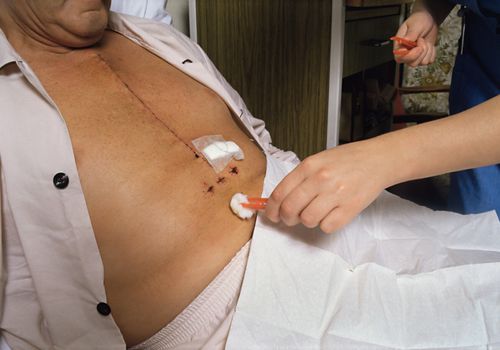 VIP Package
Treatment
Medical consultation
Post Treatment follow-up
Airport Pick up/Drop off
Visa
Hotel 5 * Top
VIP Transfer
Translator 7/24
Sightseeing Tours
Package A
Treatment
Medical consultation
Post Treatment follow-up
Airport Pick up/Drop off
Visa
Hotel 5 *
Transfer
Translator
Package B
Treatment
Medical consultation
Post Treatment follow-up
Airport Pick up/Drop off
Visa
Hotel 4 *
Package C
Treatment
Medical consultation
Post Treatment follow-up
Airport Pick up/Drop off
TebMedTourism Company is an International healthcare facilitator based in Tehran, Iran.
We start our professional activity in medical tourism industry regarding the profound capability of Iran in both healthcare & touristic fields.
We are ready with open arms to provide desirable services to our dear patients & guests from all over the world to enjoy world-class treatment quality and highly skilled doctors in Iran.
TebMedTourism company is cooperating with more than 40 internationally certified hospitals, 140 selected local hospitals, 300 specialized medical centers, 430 doctors, 112 hotels, domestic and international airlines in Tehran, Shiraz, Mashhad, Tabriz, Qom and other cities in Iran.
TebMedTourism team facilitate comprehensive medical & cosmetic packages in all medical & wellness & touristic fields aimed to achieve your desires.
TebMedTourism experienced team will make this procedure seamless and enjoyable from A to Z, so you will just focus on your recovery.
Communication ways:
call us: +98(21) 88 177 537 and +98(21) 88 51 44 76
Visit us: 1st. Floor / No. 270 /Between Bagh & Azadi  Alleyways / North Sohrevardi st. / Tehran / Iran
Mail us: [email protected]