Open Radical prostatectomy
In Open Radical prostatectomy surgery, surgeons create several small cuts through the abdomen. Through the cuts, surgical tools and a camera are inserted, and radical prostatectomy surgery is completed from external of body. The doctor assesses all conditions on a video screen. Problems after radical prostatectomy may include:
Bleeding after the process
Urinary leaks
Blood clots or emboli
Infection
Poor wound healing
Groin hernia
Narrowing of the urethra
Less than 10% of males experience these complications after prostatectomy, and it can be last for the short-term.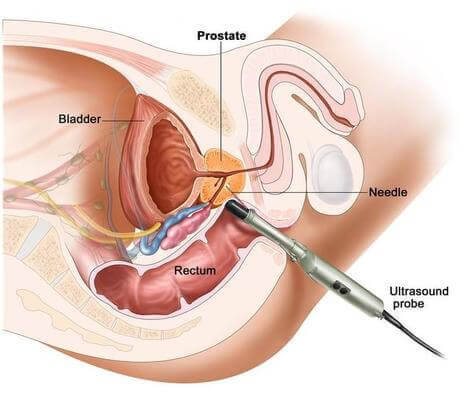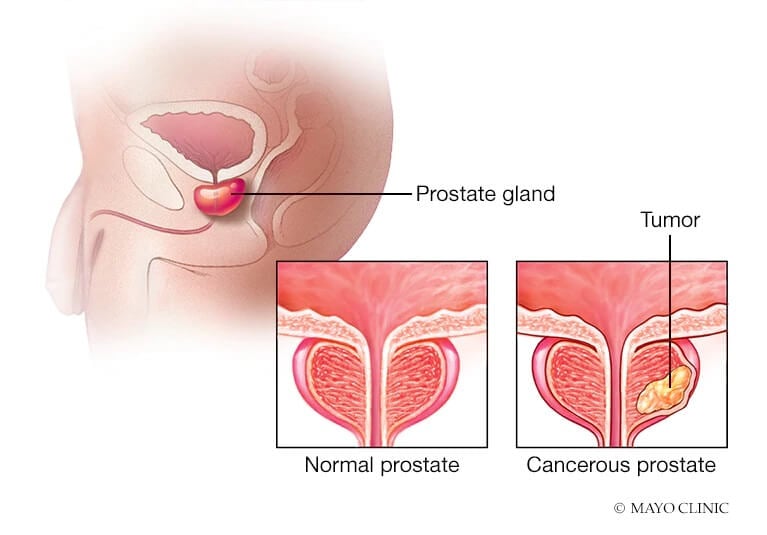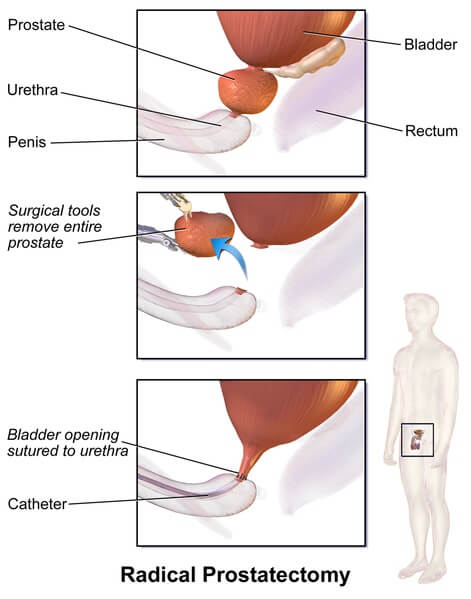 Reasons for the Open Radical prostatectomy procedure
Open Radical prostatectomy aims to eliminate all prostate tumors. Radical prostatectomy is an ideal way when the tumor is located on the prostate gland. Throughout the process, the prostate gland is removed. Other less common causes for radical prostatectomy are:
Incapability to empty the bladder due to enlarged prostate gland
Persistent bleeding from the prostate
Bladder stones with prostate enlargement
Slow urination
Increased pressure on the kidneys from urinary obstruction due to prostate enlargement
There can be also other specific disorders for your doctor to perform a prostatectomy.
The success rate of Open Radical prostatectomy
The aim of Open Radical prostatectomy surgery is to treat prostate tumors. If the prostate tumor is restricted to the prostate, this is the best treatment solution. Before radical prostatectomy, the prostate is examined under a specific study and the result shows that prostate cancer has stretched the prostate. If so, prostate cancer has probably spread to other organs. In these cases, further treatments may be needed. Males without complicated problems of prostate cancer have 85% chance of living for next 10 years without struggling with complications.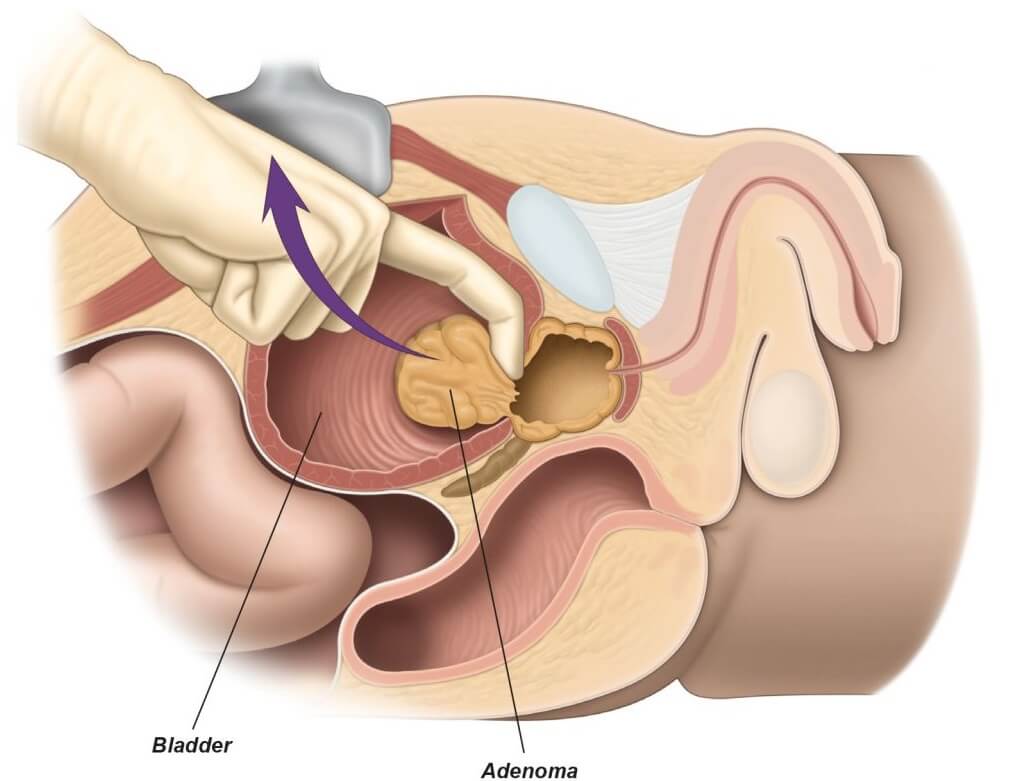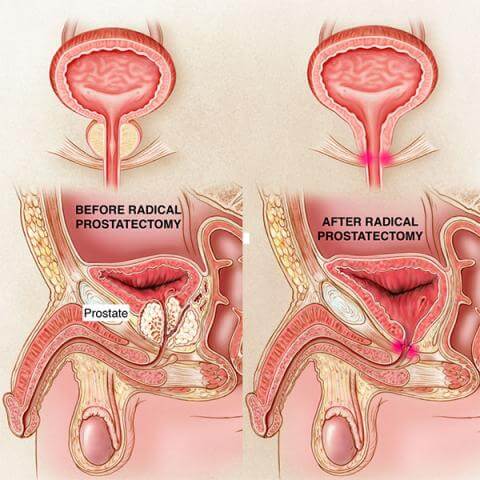 Risks of Open Radical prostatectomy
Radical prostatectomy surgery similar to other operations is not without risk. Death or serious incapacity related to radical prostatectomy is really rare. Open radical prostatectomy is a surgery done to treat the prostate tumor. In Open Radical prostatectomy, a short cut is made to permit the specialist to insert surgical tackles. Throughout all radical prostatectomy surgeries, tissues like fat around the prostate might be detached, also, the pipes that transfer semen will be amended. Vital nerves travel over the prostate to the penis. During a radical prostatectomy, skilled doctors can protect you from most of these complications.
Complications from nerve injury happen after radical prostatectomy. They include:
Urinary incontinence: More than 95% of males younger than age 50 will have urinary continence afterward radical prostatectomy. About 85% of men aged 70 or elder keep continence afterward the surgery.
Erectile dysfunction (ED): Problems with being reproductive are probable afterward prostatectomy. Still, most males could have sex after surgery by using medications for ED, an outside pump, or special motivating tablets. The younger men have higher chance of maintaining potency after prostatectomy.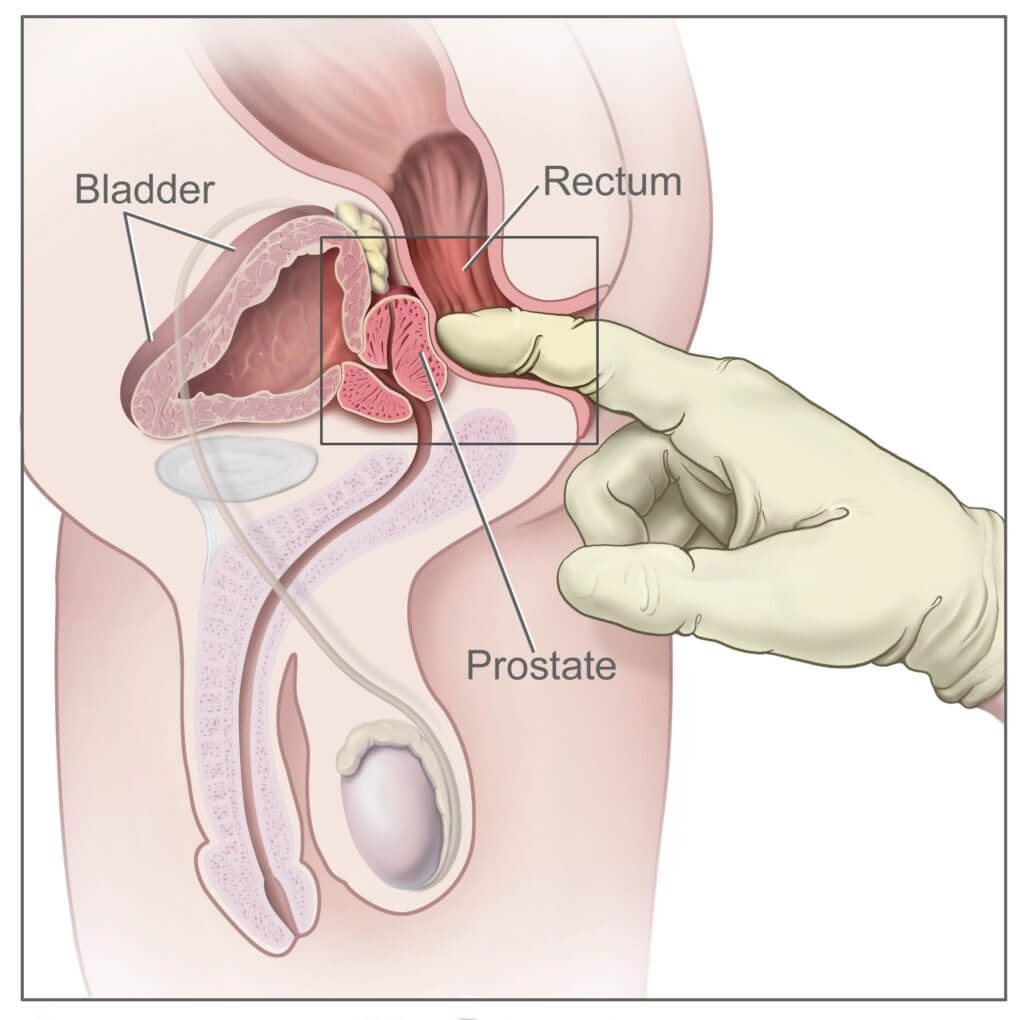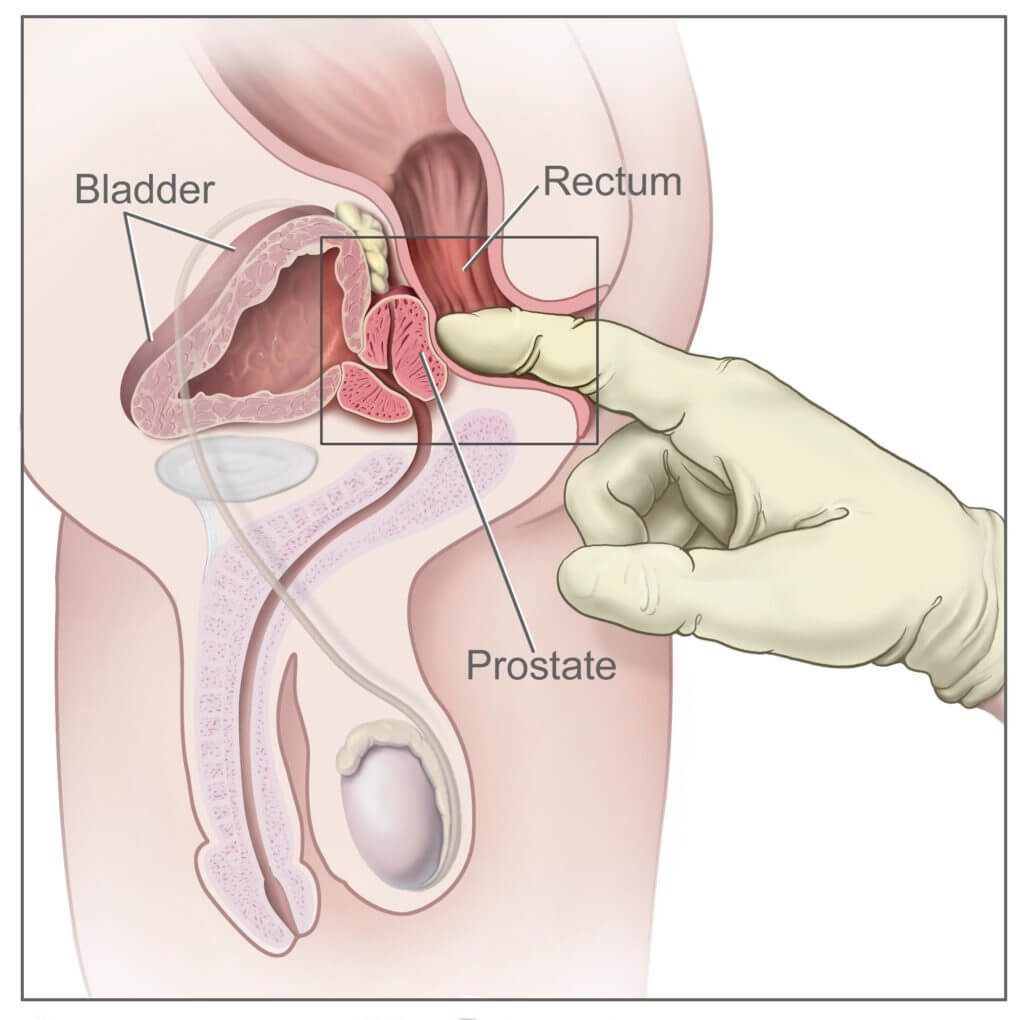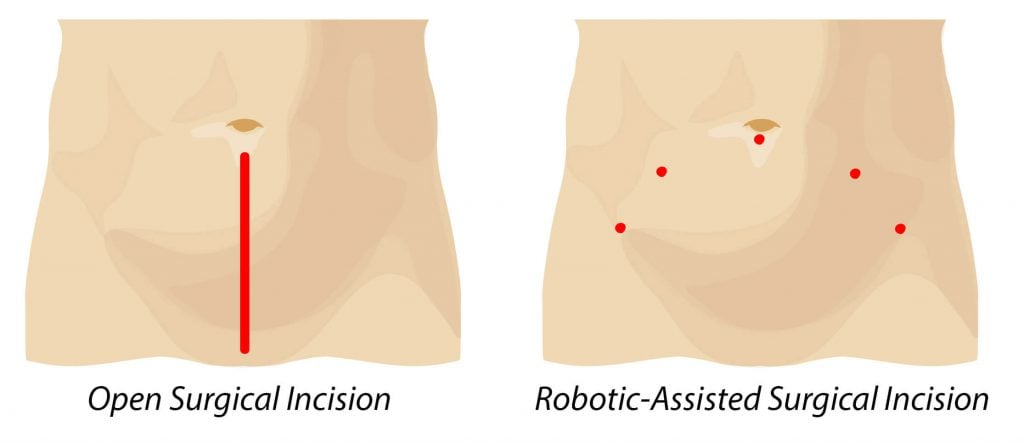 This surgery can be done easily with high success rate. After the surgery, it is not necessary to stay at the hospital overnight, however by considering the condition it can be changed. Most patients could come back home on the same day and only take some medications.
VIP Package
Treatment
Medical consultation
Post Treatment follow-up
Airport Pick up/Drop off
Visa
Hotel 5 * Top
VIP Transfer
Translator 7/24
Sightseeing Tours
Package A
Treatment
Medical consultation
Post Treatment follow-up
Airport Pick up/Drop off
Visa
Hotel 5 *
Transfer
Translator
Package B
Treatment
Medical consultation
Post Treatment follow-up
Airport Pick up/Drop off
Visa
Hotel 4 *
Package C
Treatment
Medical consultation
Post Treatment follow-up
Airport Pick up/Drop off
TebMedTourism Company is an International healthcare facilitator based in Tehran, Iran.
We start our professional activity in medical tourism industry regarding the profound capability of Iran in both healthcare & touristic fields.
We are ready with open arms to provide desirable services to our dear patients & guests from all over the world to enjoy world-class treatment quality and highly skilled doctors in Iran.
TebMedTourism company is cooperating with more than 40 internationally certified hospitals, 140 selected local hospitals, 300 specialized medical centers, 430 doctors, 112 hotels, domestic and international airlines in Tehran, Shiraz, Mashhad, Tabriz, Qom and other cities in Iran.
TebMedTourism team facilitate comprehensive medical & cosmetic packages in all medical & wellness & touristic fields aimed to achieve your desires.
TebMedTourism experienced team will make this procedure seamless and enjoyable from A to Z, so you will just focus on your recovery.
Communication ways:
Call us: +98(21) 88 177 537 & +98(21) 88 51 44 76 & +98 912 098 5010
Visit us: 1st. Floor / No. 270 /Between Bagh & Azadi  Alleyways / North Sohrevardi st. / Tehran / Iran
Mail us: [email protected]