PCI stents and ballooning of coronary arteries
Percutaneous coronary intervention (PCI) stents are tiny tools that are used to hold the coronary arteries wide. The coronary arteries supply the heart with a blood full of oxygen. When the coronary arteries are narrowed they do not allow adequate blood to stream the heart and the stents solve this problem. It is usually done in combined with ballooning (Angioplasty).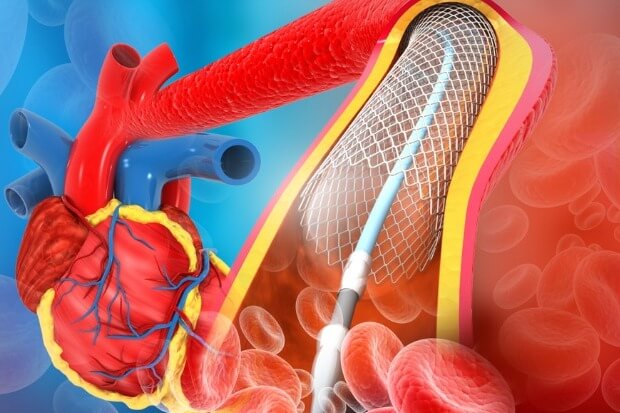 What is a stent?
A stent is a small tool that holds open blood passages in your hearts coronary arteries. It is a mesh tube that is often applied to treat coronary arteries that have gotten narrowed. First a tiny balloon is used to widen the coronary arteries (by angioplasty or ballooning). Then the stent is replaced. Sometimes more than one stent is needed depending on the disease. Stents are made of different materials such as fabric, metal mesh, and silicone. Also, they may get made of a combination of two or more materials. Fabric stents are used in larger arteries like the aorta.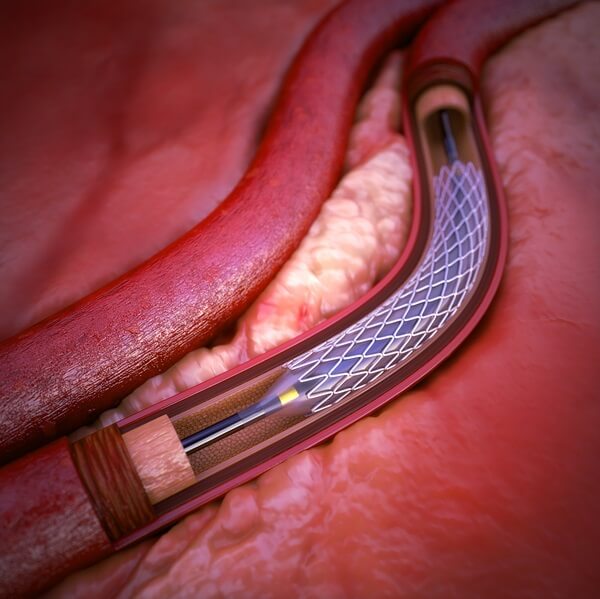 They will remain in your body and you may need to take certain medicines for a year or longer to prevent serious complications. The medicines can include aspirin and other anti-platelet medicines. Thromboembolism or blood clots are important probable complications after the stenting procedure.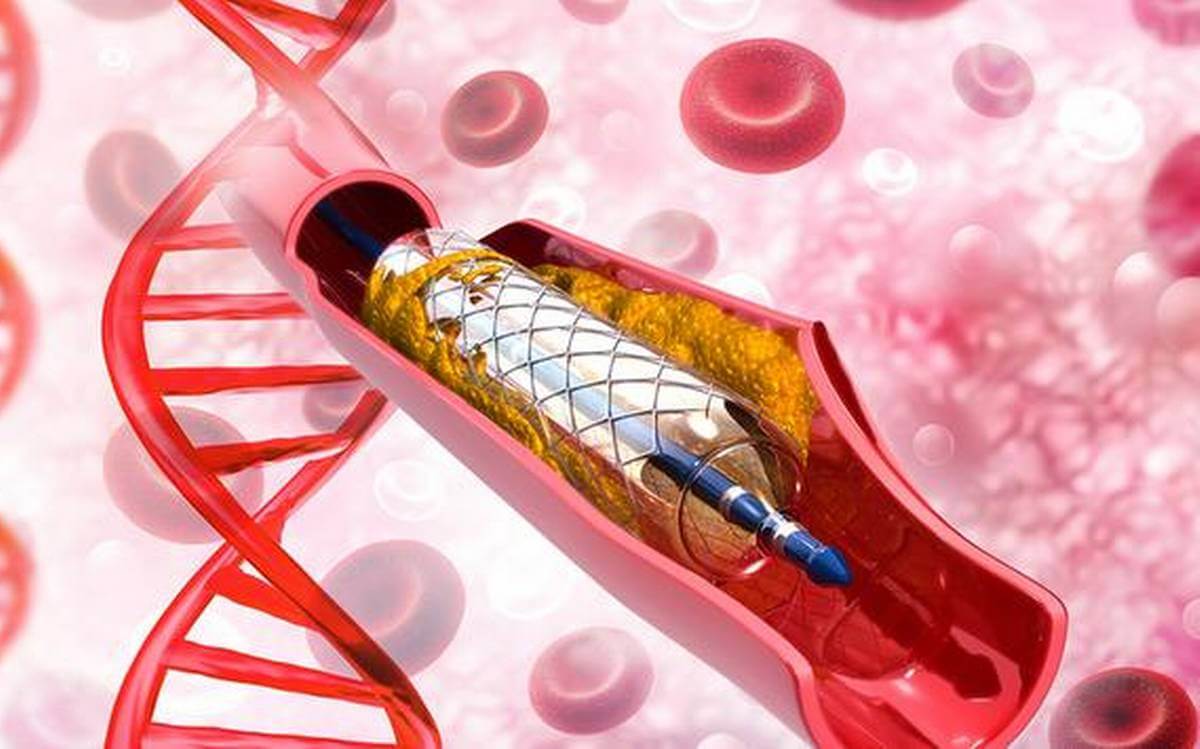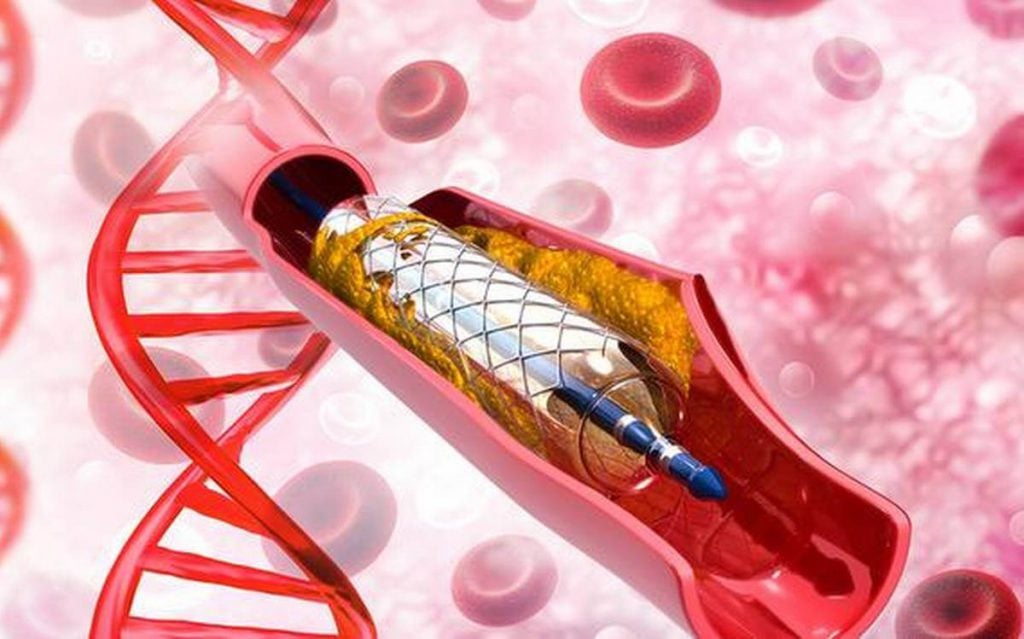 Coronary arteries ballooning and stenting
Coronary arteries ballooning (angioplasty) is a medical procedure in which the doctor uses a balloon to open a blockage in those arteries that are narrowed by atherosclerosis. This procedure is used to:
Improve symptoms of CDA
Reduce the damage from a heart attack
Reduce the risk of death
Before ballooning, the doctor should know if the coronary arteries are blocked. If so, he/ she should know the number of blockages, the amount and location. Then a balloon is blown up in the coronary arteries blockage and the surgeon pushes the plaque outward against the artery wall.
If the balloon is inflated, it compresses the plaque and restores the size of the artery. In this case, the surgeon places stents in that part to hold up the artery and lower the risk of re-narrowing. They act as scaffolding for the coronary arteries.
Then, the surgeon deflates the balloon and removes it, but the stent is left behind the coronary arteries.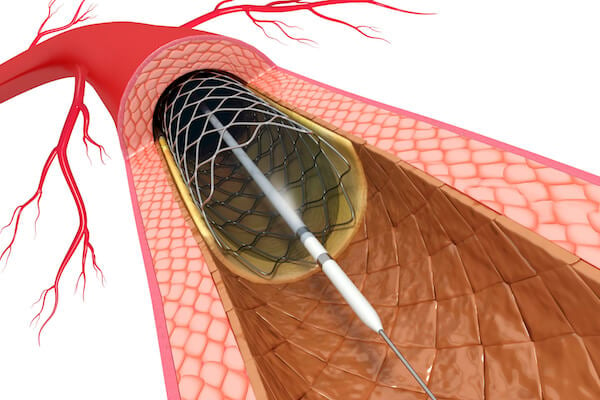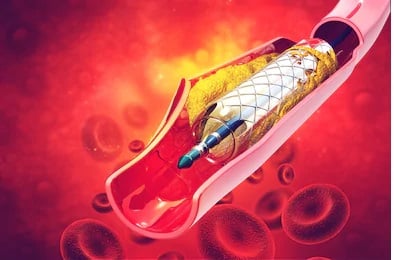 Different types of coronary artery stents
Bare _ metal stents
These stents do not have a special medicine coating. They are bare metal and act as scaffolding for vessels.
As the artery heals, new tissue grows around the placed stent and holds it in place. But, an overgrowth of scar tissue may increase the risk of re-blockage.
Drug _ eluting stents (DES)
Recently, a new type of these tools has been introduced which have medication coating. These stents prevent the vessels from renewing. They are more effective at keeping the coronary arteries open over time.
Both of the types can be used along with ballooning coronary arteries, depending on the patient's type of problem, anatomy other diseases. as an example if the patient will need other surgeries that are not related to heart, or if they have a bleeding disorder, they may do better with bare-metal ones.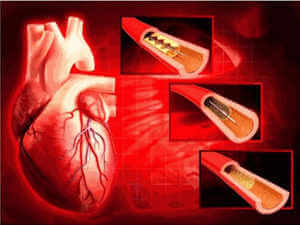 Drug-eluting stents may prevent blockage better compared to bare metal ones, but they require treatment with blood thinners. This makes these types of tools less desirable for patients that suffer from bleeding problems or will have surgery soon after this procedure.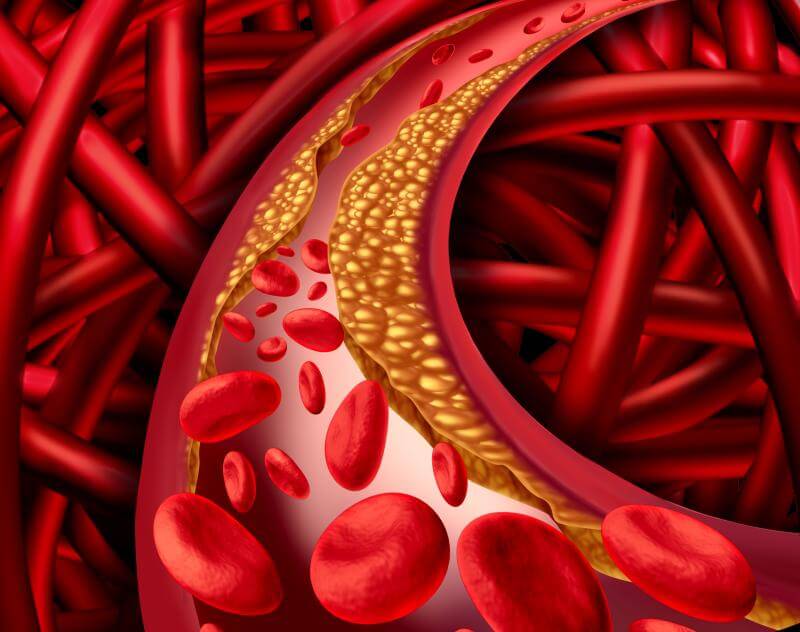 VIP Package
Treatment
Medical consultation
Post Treatment follow-up
Airport Pick up/Drop off
Visa
Hotel 5 * Top
VIP Transfer
Translator 7/24
Sightseeing Tours
Package A
Treatment
Medical consultation
Post Treatment follow-up
Airport Pick up/Drop off
Visa
Hotel 5 *
Transfer
Translator
Package B
Treatment
Medical consultation
Post Treatment follow-up
Airport Pick up/Drop off
Visa
Hotel 4 *
Package C
Treatment
Medical consultation
Post Treatment follow-up
Airport Pick up/Drop off
TebMedTourism Company is an International healthcare facilitator based in Tehran, Iran.
We start our professional activity in medical tourism industry regarding the profound capability of Iran in both healthcare & touristic fields.
We are ready with open arms to provide desirable services to our dear patients & guests from all over the world to enjoy world-class treatment quality and highly skilled doctors in Iran.
TebMedTourism company is cooperating with more than 40 internationally certified hospitals, 140 selected local hospitals, 300 specialized medical centers, 430 doctors, 112 hotels, domestic and international airlines in Tehran, Shiraz, Mashhad, Tabriz, Qom and other cities in Iran.
TebMedTourism team facilitate comprehensive medical & cosmetic packages in all medical & wellness & touristic fields aimed to achieve your desires.
TebMedTourism experienced team will make this procedure seamless and enjoyable from A to Z, so you will just focus on your recovery.
Communication ways:
call us: +98(21) 88 177 537 and +98(21) 88 51 44 76
Visit us: 1st. Floor / No. 270 /Between Bagh & Azadi  Alleyways / North Sohrevardi st. / Tehran / Iran
Mail us: [email protected]