Posterior spinal fusion: necessity and procedure 
Posterior spinal fusion is a procedure where an extra bone or a bone-like material is fused in the space between spinal vertebrae and makes one solid bone. The surgery aims to improve your spine stability or correct its deformity to eliminate pain. It is named posterior as the incision is made at the back of the body.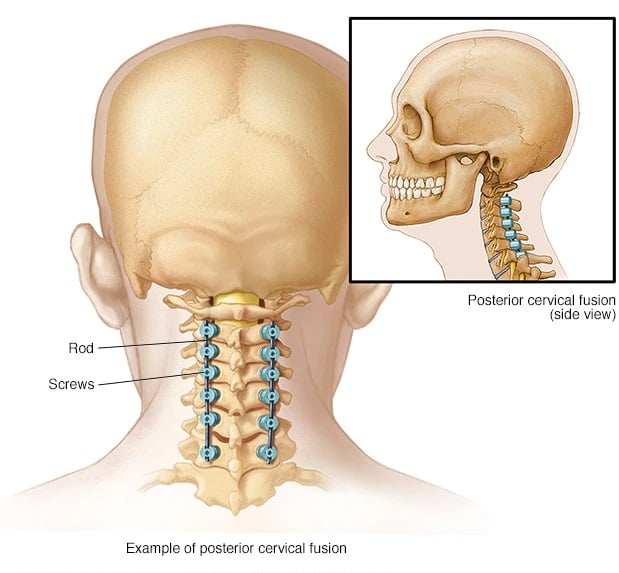 What is Spinal fusion?
Posterior spinal fusion is a surgery to stabilize the spine. During the procedure two or more vertebrae are joined into one bone permanently and no space remains between them. Thus, extra bone is used to fill the space. It is done to relieve pressure on the patient's irritated nerves and assure that it will not return. The pressure on the spinal nerve leads to leg or back pain, weakness, numbness or lack of coordination.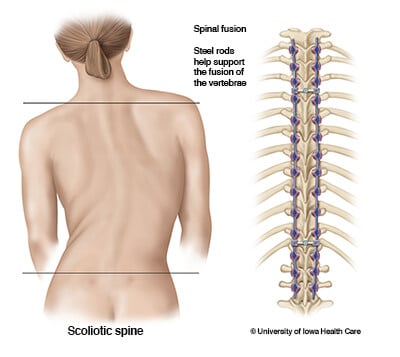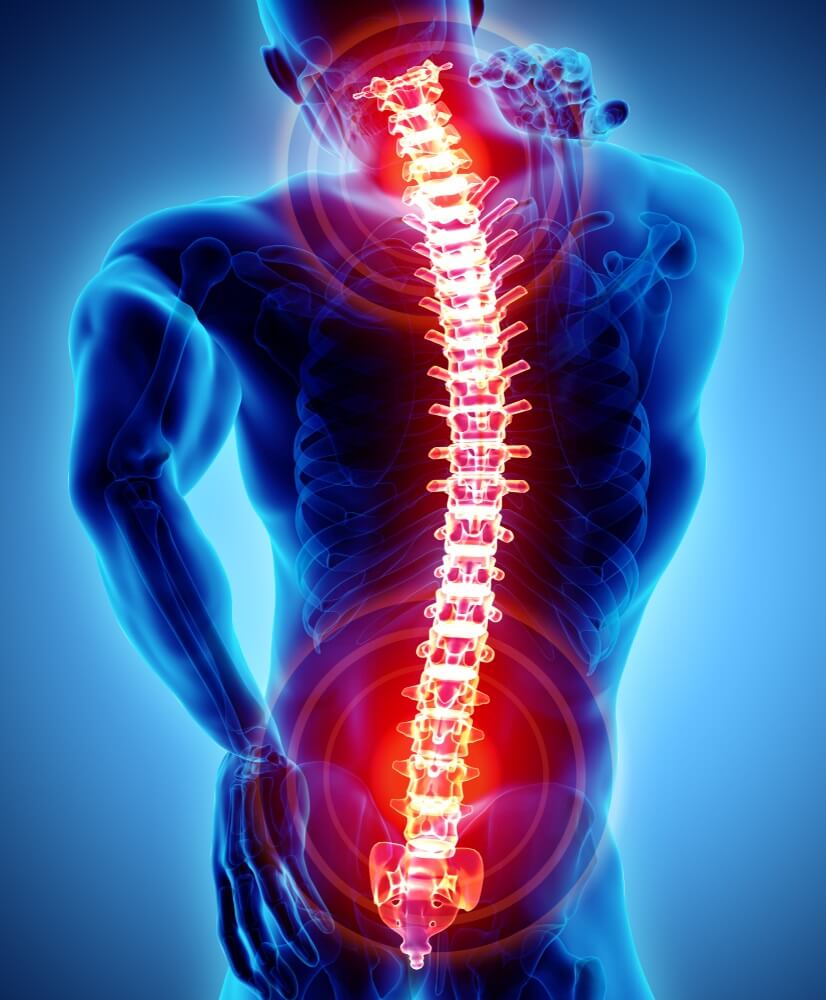 Spinal fusion surgery is recommended to treat:
Deformities of the spine
Correct spinal deformities such as scoliosis (spine curve).
Spinal weakness or instability
Severe arthritis may lead to side effects such as the abnormal or excessive motion between your two vertebrae. Spinal fusion can restore spinal stability.
Herniated disk: It will stabilize the spine after hernia removal from your disk.
The posterior spinal fusion success rate is high, but like any other surgery it may have some risks including:
Spinal cord or nerve root injury
Failure of fusion
Dural tear
Infection
Other complications such as blood clots and pneumonia.
How posterior spinal fusion is different from anterior spinal fusion?
The anterior method is taken while you are lying in a spine position, and the incision is made in your abdomen or your throat. This approach includes:
Anterior lumbar vertebra inter-body fusion
Anterolateral method
Retroperitoneal method
Direct lateral inter-body fusion
Extreme lateral inter-body fusion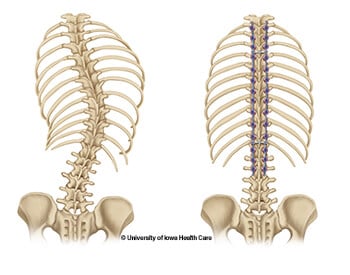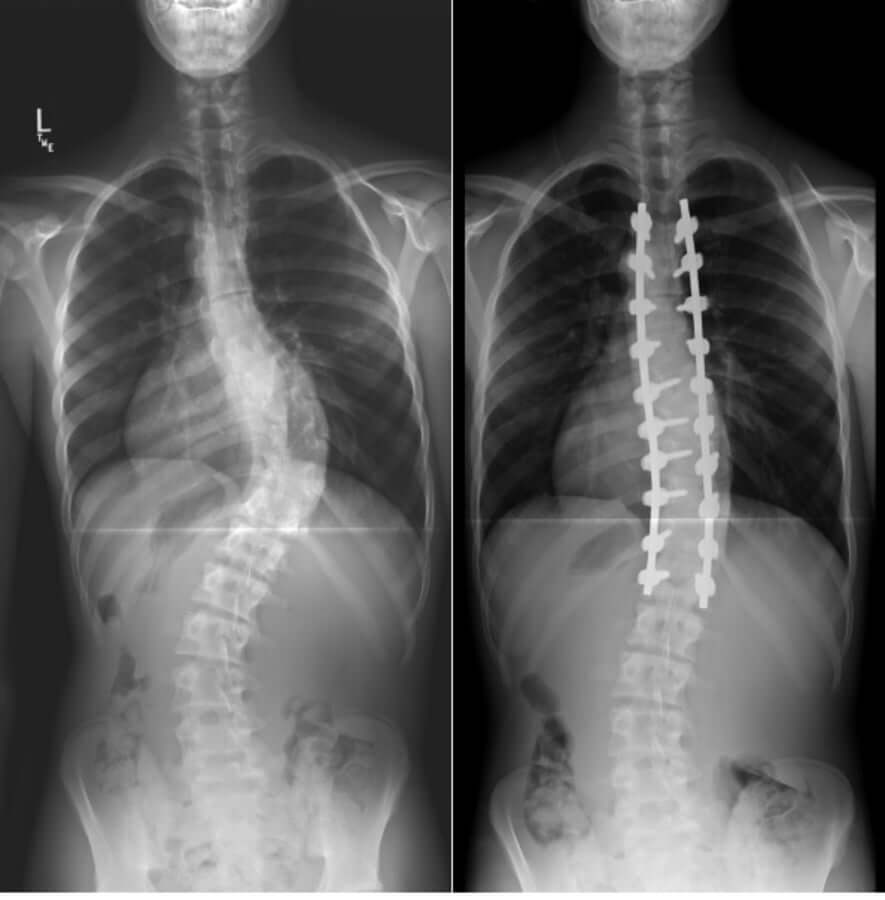 However, the posterior approach is done while you lie face down. The incision is made at the back of body. This approach is generally done when one or two of your spinal levels are being fused along with posterior instrumentation and decompression.
This approach includes:
Posterior interbody fusion
Posterior lumbar interbody fusion
Posterolateral technique
Axial lumbar interbody fusion
Transverse process technique
The procedure
This procedure is done under general anesthesia. The surgeon makes an incision in your abdomen or your throat to be able to access your spine from the front.
As previously mentioned, the surgeon uses the extra bone to fill the gap between vertebrates. Bone graft preparation is important to work. The surgeon can take it from a bone bank or it can come from your own body.
The surgeon removes the disc material and facet joints. He/she may remove all facet joints or just part of them. Then he/she packs the space with bone graft. Then, the surgeon inserts screws, spacers and rods into the bones to hold everything in place temporarily.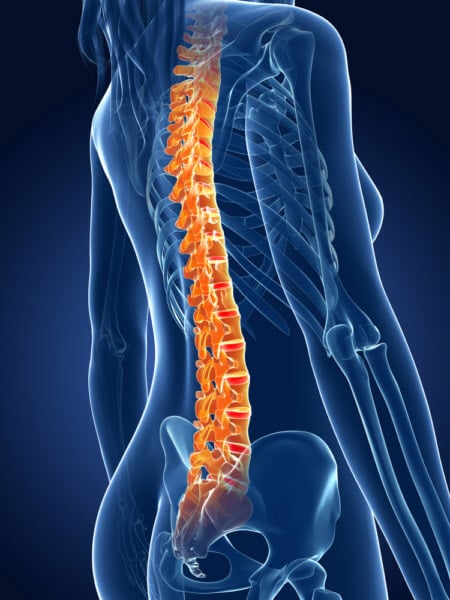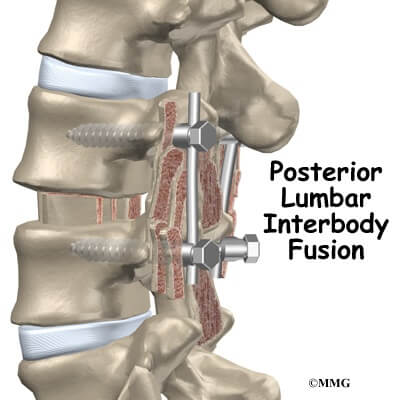 Finally, he/she fuses the bone graft. Now the bone is healed and the vertebrae that were separated are now joined as a solid mass of bone.
You may need multi-level fusion meaning that more than two vertebrae are required to be fused.
This was a general view of the posterior spinal fusion procedure. There are many different approaches to spinal fusion surgery such as ALIF, TLIF, PLIF, OLIF, XLIF, etc. But, all of the approaches have something in common: they take multiple spinal bones and fuse them into one solid bone.
VIP Package
Treatment
Medical consultation
Post Treatment follow-up
Airport Pick up/Drop off
Visa
Hotel 5 * Top
VIP Transfer
Translator 7/24
Sightseeing Tours
Package A
Treatment
Medical consultation
Post Treatment follow-up
Airport Pick up/Drop off
Visa
Hotel 5 *
Transfer
Translator
Package B
Treatment
Medical consultation
Post Treatment follow-up
Airport Pick up/Drop off
Visa
Hotel 4 *
Package C
Treatment
Medical consultation
Post Treatment follow-up
Airport Pick up/Drop off
TebMedTourism Company is an International healthcare facilitator based in Tehran, Iran.
We start our professional activity in medical tourism industry regarding the profound capability of Iran in both healthcare & touristic fields.
We are ready with open arms to provide desirable services to our dear patients & guests from all over the world to enjoy world-class treatment quality and highly skilled doctors in Iran.
TebMedTourism company is cooperating with more than 40 internationally certified hospitals, 140 selected local hospitals, 300 specialized medical centers, 430 doctors, 112 hotels, domestic and international airlines in Tehran, Shiraz, Mashhad, Tabriz, Qom and other cities in Iran.
TebMedTourism team facilitate comprehensive medical & cosmetic packages in all medical & wellness & touristic fields aimed to achieve your desires.
TebMedTourism experienced team will make this procedure seamless and enjoyable from A to Z, so you will just focus on your recovery.
Communication ways:
call us: +98(21) 88 177 537 and +98(21) 88 51 44 76
Visit us: 1st. Floor / No. 270 /Between Bagh & Azadi  Alleyways / North Sohrevardi st. / Tehran / Iran
Mail us: [email protected]