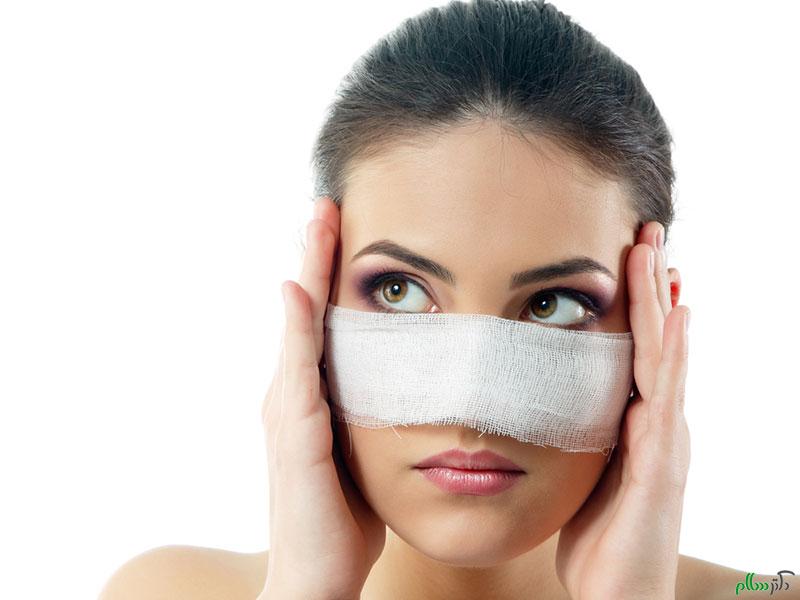 When undergoing rhinoplasty surgery, you are likely most concerned with the post-operative results. Will the bump in my nose have disappeared? Will my nose look smaller? Will the tip be reshaped in the way I had imagined? These questions and others are natural, but when considering the benefits, it is also important to understand the risks involved.
During your consultation and before surgery, your plastic surgery will apprise you of the mechanics of the procedure, but also the possible risks involved. To make sure you completely appreciate the risks of the procedure, you will meet with your surgeon and/or a member of your surgeon's staff, who will ask you to sign various consent forms.
Remember that you can minimize the likelihood of risks by quitting smoking, discontinuing use of certain medications, maintaining a healthy diet, and selecting a board-certified, well-regarded plastic surgeon. Surgeons double board-certified in both Facial Plastic Surgery and Otolaryngology are extensively trained in the function and aesthetics of the nose. Read below for more information about the common risks of a rhinoplasty procedure.
Risk No. 1: Bleeding
Rhinoplasty Risks
Blood loss is perhaps the most common risk of rhinoplasty. Your nose is comprised of delicate blood vessels that may be damaged during surgery. Most patients lose approximately 50 to 150 mL of blood during the procedure, and a fraction of that group experience substantial blood loss after surgery. Bleeding can occur if you fail to follow your doctor's post-op instructions, or if you blow your nose too forcefully. While rare, it is also possible to develop a severe nosebleed, in which the loss of blood is so significant that you may require a blood transfusion.
Your risk of blood loss also increases if you are taking certain medications. Be sure to consult with your doctor about any medications (whether prescription or over-the-counter) that you are currently taking. Certain medications such as Coumadin, Ibuprofen or aspirin act as blood thinners, which increase the likelihood of bleeding.
Rhinoplasty Risks
Risk No. 2: Anesthesia Reactions
Surgeons use anesthesia when performing rhinoplasty to reduce pain and make the procedure safer. There are two types of anesthesia: local and general. The type of anesthesia your doctor will recommend depends upon the type of rhinoplasty you select and the preference of the surgeon.
Local anesthesia is used for less invasive surgeries, meaning only your nasal area will be numbed. You will be somewhat awake during the procedure and will feel somewhat groggy both during and after surgery.
General anesthesia is usually recommended for a more invasive rhinoplasty procedure. This is a more common type of anesthesia that patients select since many prefer not to be awake during the surgery. An anesthesiologist intravenously administers medications that will help you fall into a deep sleep. A tube is used to ensure the airway is protected during surgery.
Monitored Anesthesia Care (MAC) is also referred to as Twilight Anesthesia. It is between local and general anesthesia where the patient will fade in and out of consciousness during the procedure. A breathing tube is not used and the breathing of the patient needs to be closely monitored.
It is important for your doctor to perform a physical to make sure your health is optimized before surgery. You will also be asked to fill out various questionnaires. These forms require disclosure of whether you have experienced adverse side effects with too general anesthesia in the past, and whether your family history includes adverse reactions.
Risk No. 3: Nasal Obstruction
Rhinoplasty Risks
Rhinoplasty changes the outward appearance of your nose, but what you may not know is that the procedure may also change the way you breathe. Rhinoplasty may also be performed to correct interior structural problems, like a deviated septum or other abnormalities. Rhinoplasty surgery can result in a smaller or collapsed nose, making it difficult to breathe.
The nose can shift and scar when healing that can block the airway as well. The decreased sensation from incisions in the nose can also make it feel the nose is obstructed. There is a paradoxical sense of nasal obstruction when the nose is too open and too much air enters the nasal cavities. Breathing is a delicate balance that needs to be maintained by preserving as much of the structure of the nose as possible.
While a rhinoplasty may result in a more attractive-looking nose, it may not efficiently reduce airway obstructions and may cause a previously deviated septum to become more symptomatic. During your initial consultation, make sure you make your doctor aware of any respiratory problems you've experienced recently or in the past. Together you can create an effective plan for a creating a nose that not only looks flawless on the outside but also functions well on the inside.
If your doctor is a general plastic surgeon, he may advise you to have surgery with an ENT surgeon at the same time. He may also ask to see an ENT surgeon after your surgery to address breathing issues. Considering a surgeon who is double board-certified in both Facial Plastic Surgery and Otolaryngology is an efficient way to correct functionality and aesthetics at the same time.
Risk No. 4:  Unrealistic Expectations
If you consult a doctor about a rhinoplasty, there is always a possibility that you will not be happy with the result after the bandages come off and the swelling has subsided. Time is always needed to allow the healing process to take place. The surgery is in control of the surgeon, but healing is something your body will do on its own. You can improve healing by taking care of yourself and following instructions.
Being realistic about what to expect after surgery is paramount. You and your doctor need to engage in honest communication with one another. The results of your rhinoplasty depend heavily on many factors related to your physical and psychological make-up.
While medical technology has allowed rhinoplasty to evolve tremendously in recent years, sometimes even the most talented and precise surgeons simply cannot change parts of the nose to the extent you desire if certain foundational "tools" are lacking – meaning that certain attributes such as ethnicity, thickness of the skin and bone structure can affect whether it's possible for a surgeon to sculpt the "perfect nose."
Talk to your doctor about your personal goals of rhinoplasty and ask about any potential limitations. Remember to balance your desire for improved cosmetic results with realistic expectations.
A great way for you and your doctor to decide upon the best result for your nose is through the use of computer-imaging software. Dr. Bennett uses the most state-of-the-art technology whereby a photo of your current nose can be reshaped using a virtual demonstration. After you have both decided upon a cosmetically improved, feasible result, Dr. Bennett will use that image as a guide during surgery.  Of course, as with everything in life, results may vary.
Lastly, don't forget that if you are still unhappy with the results of your rhinoplasty, it is possible to undergo a second surgery, called a revision rhinoplasty, whereby changes are made to the areas of your nose that you are displeased with. Approximately ten percent of patients for any surgeon undergo a revision rhinoplasty to correct these problems.
Risk No. 5: Pain
Rhinoplasty Risks
Depending upon the changes your surgeon makes to your nose, you may experience postoperative pain.  The majority of patients feel a minor amount of pain, which is normal and can be remedied by prescription painkillers or analgesics.  A small percentage of rhinoplasty patients may experience more pain, due to broad modifications made to the nasal bone and cartilage.
Before the procedure, your doctor will ask questions to assess your level of pain tolerance and determine whether you are particularly sensitive to pain. Dr. Bennett prescribes patients with a mild prescription painkiller in the event of pain, but most patients report only requiring the medicine for a day or two if that.
Your doctor should be made aware of severe pain you experience during recovery. Persistent pain after surgery can sometimes last even after the swelling has gone down.
Risk No. 6: Bruising
Rhinoplasty Risks
Bruising is a very common risk of rhinoplasty. Similar to pain, the severity of bruising is directly linked to the degree of modifications made to your nose.  If you notice bruising, it will likely be limited to the areas around your eyes and will take about a week to heal.
While bruising is a more common side effect, take note of the amount of bruising, and make sure that it is diminishing as each day passes.  Abnormal bruising should be reported to your doctor, who may recommend increased bed rest or more intensive recommendations.
Risk No. 7: Infection
Rhinoplasty Risks
Infection is a very rare risk of rhinoplasty because the nose has such a robust blood supply. As with other complications, awareness is key. Possible signs of infection include a high temperature, inflammation, a foul-smelling nasal discharge, or abnormal swelling or pain. Use your doctors' instructions combined with your intuition to determine whether you should take steps to inform your doctor or 911 of a possible infection.  Grafts inside the nose increase the risk of infection because of increased areas of low blood supply.
Risk No. 8: Misc. Risks
Rhinoplasty Risks
There are a number of miscellaneous risks associated with rhinoplasty that your surgeon will disclose. It would be impossible to cover every possible risk from rhinoplasty. Other risks include:
Improper wound healing
Nose asymmetry
Temporary numbness in the nose
Persistent pain
Skin contour abnormalities
Skin discoloration
Increased swelling
Irritation of stitches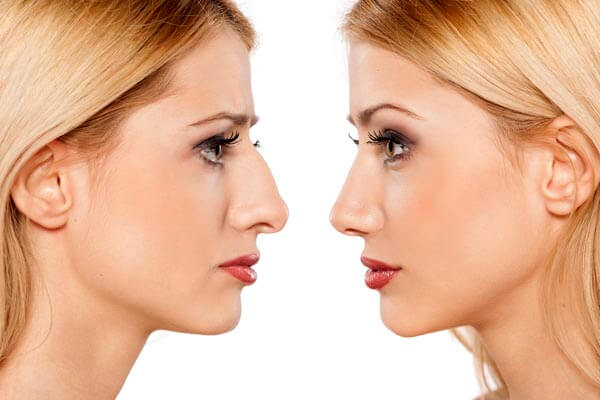 Reduce Risks: Stay Informed & Communicate with your Doctor
 To reduce the likelihood of the risks outlined above, We remind patients to follow instructions and to ask questions that relate to your concerns. It is typical to feel a combination of elation, stress, and anxiety about your upcoming rhinoplasty, but do not feel reluctant to disclose any worries to your surgeon.
After your surgery, We frequently check in with our patients to make sure they are recovering properly and are not experiencing any abnormal symptoms. We also encourage patients to contact us directly. Of course,  prepared to call emergency numbers in the event of a severe emergency, including severe shortness of breath, chest pain or heart palpitations.
VIP Package
Treatment
Medical consultation
Post Treatment follow-up
Airport Pick up/Drop off
Visa
Hotel 5 * Top
VIP Transfer
Translator 7/24
Sightseeing Tours
Package A
Treatment
Medical consultation
Post Treatment follow-up
Airport Pick up/Drop off
Visa
Hotel 5 *
Transfer
Translator
Package B
Treatment
Medical consultation
Post Treatment follow-up
Airport Pick up/Drop off
Visa
Hotel 4 *
Package C
Treatment
Medical consultation
Post Treatment follow-up
Airport Pick up/Drop off
About TebMedTourism company
TebMedTourism Company is an International healthcare facilitator based in Tehran, Iran.
We start our professional activity in medical tourism industry regarding the profound capability of Iran in both healthcare & touristic fields.
We are ready with open arms to provide desirable services to our dear patients & guests from all over the world to enjoy world-class treatment quality and highly skilled doctors in Iran.
TebMedTourism company is cooperating with more than 40 internationally certified hospitals, 140 selected local hospitals, 300 specialized medical centers, 430 doctors, 112 hotels, domestic and international airlines in Tehran, Shiraz, Mashhad, Tabriz, Qom and other cities in Iran.
TebMedTourism team facilitates comprehensive medical & cosmetic packages in all medical & wellness & touristic fields aimed to achieve your desires.
TebMedTourism experienced team will make this procedure seamless and enjoyable from A to Z, so you will just focus on your recovery.
Communication ways:
call us: +98(912) 098 5010
Visit us: 1st. Floor / No. 270 /Between Bagh & Azadi  Alleyways / North Sohrevardi st. / Tehran / Iran
Mail us: TebMedTourism@gmail.com