Sinus surgery types and procedures
Sinus surgery or sinusitis surgery is done when nasal saline sprays or antibiotics are not helpful for sinus problems. Sinuses are cavities inside the skull. The sinus system may face problems such as polyps, a thickened mucosa layer or recurrent infection. Also, they may not be formed in normal way congenially. All of these problems can lead to respiratory difficulties.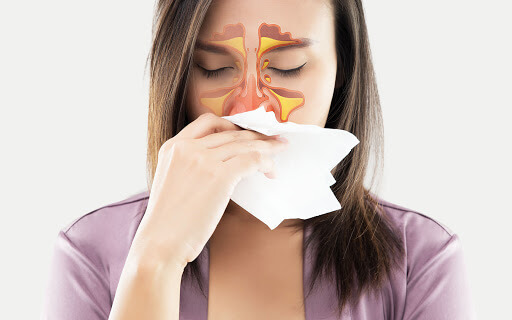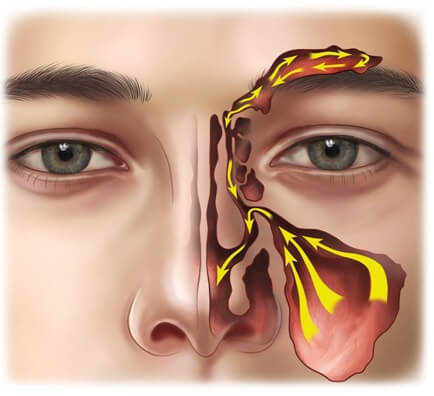 Sinuses and their function
Most of you may think that sinus systems are located behind the nose. But, the fact is that these cavities are behind the forehead and eyes in addition to the nose.
Other than making your skull lighter, sinuses also produce mucus. Mucus adds moisture to your nasal passages and acts as a protective layer to eliminate pollutants, dirt, and infections from the respiratory tract.
Sinuses are covered with cilia. Cilia are hair-like cells that drain mucus through the sinuses passages and out into the nose.
Sinus problems such as chronic infections can affect the patient's quality of life. Sinusitis or sinus inflammation is the most common sinus problem. It is swelling in your sinuses. Sinusitis causes congestion and discomfort. Several things can cause this problem including:
Allergies
Infection by bacteria, viruses or fungi
Polyps on sinuses inner layer
A deviated nose septum
Sinus surgery is a good treatment option when sinusitis is due to polyp, deviated septum or other structural problems.
Types of sinus surgery
Functional endoscopic sinus surgery
This is a common sinus procedure. It is done under local anesthesia or general anesthesia. During the procedure, the surgeon inserts an endoscope into the nose. The endoscope is a tiny flexible instrument. It carries a small camera to send the images back to the monitor screen. It helps the surgeon see the exact places where the sinuses are blocked. It also helps the surgeon to guide other instruments which remove the scar tissue, the polyps, etc. gently.
In functional endoscopic sinus surgery, the surgeon will not cut into your skin. So, you will experience a faster and easier recovery period.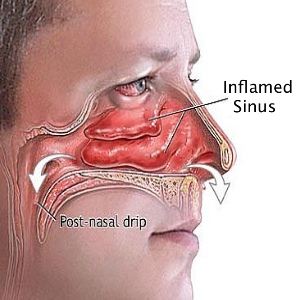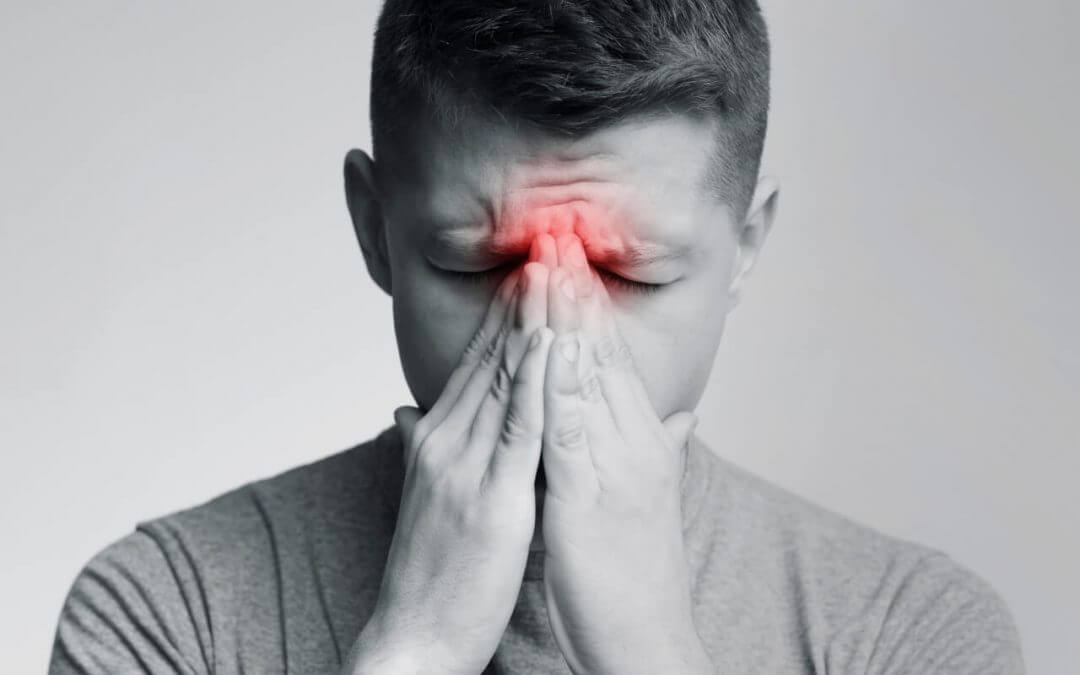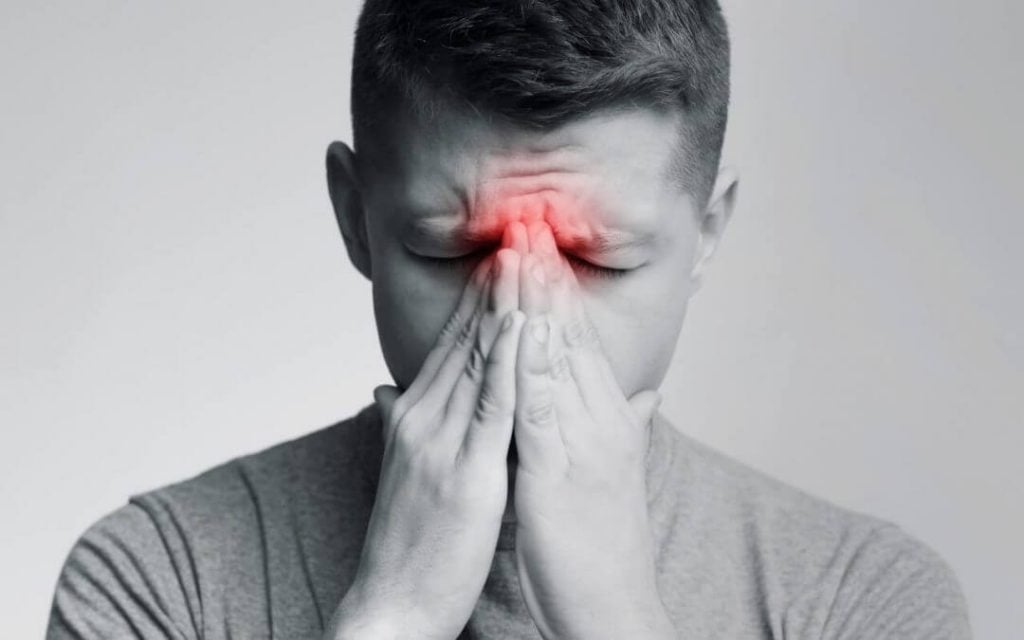 Balloon sinuplasty
This surgery is done when the doctor does not aim to remove something from your sinuses.
The surgeon puts a thin tube into the nose. A small balloon is attached to the tube. Then, he/ she guide the balloon to the area inside the nose and inflate it. This method clears the passageway and makes the sinus wider so that the sinus can drain better and it will not be so congested.
Balloon sinuplasty has a shorter recovery time compared with endoscopic sinus surgery.
Turbinate reduction sinus surgery
Sinus problems can occur due to turbinates swelling. Turbinates are bones in the nasal passage that humidify the air we breathe.
Turbinate reduction sinus surgery is done under local anesthesia. The surgeon does not make any incisions in the skin. Rather, he/she makes a small incision in the mucosa and removes the excess tissue.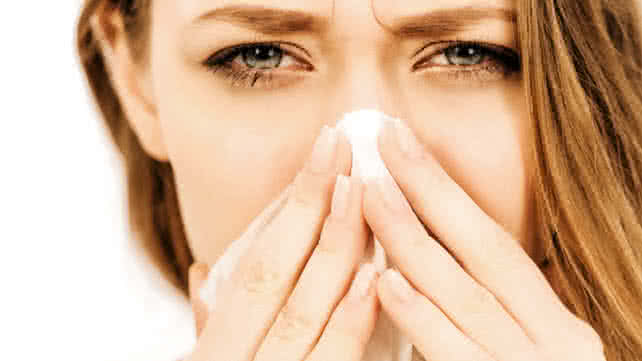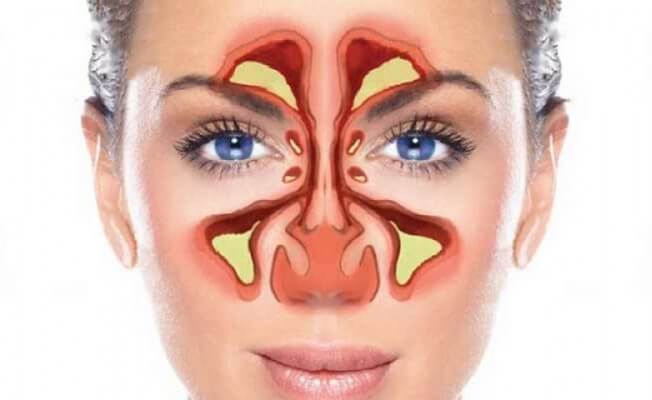 Caldwell_luc operation
This is an open sinus surgery that is done under general anesthesia. It is generally done for chronic maxillary (cavity beneath the eyes and inside the cheeks) sinusitis. It is less common and more invasive than other sinus surgeries.
Clad-well operation aims to remove layer growths from the sinus and improve sinus drainage. In this type of sinus surgery, the surgeon cuts the upper jaw inside the mouth and enters the sinus cavity.
The surgeon makes a new and enlarged pathway between the nose and maxillary sinus. Then, he/she cleans the sinus.
VIP Package
Treatment
Medical consultation
Post Treatment follow-up
Airport Pick up/Drop off
Visa
Hotel 5 * Top
VIP Transfer
Translator 7/24
Sightseeing Tours
Package A
Treatment
Medical consultation
Post Treatment follow-up
Airport Pick up/Drop off
Visa
Hotel 5 *
Transfer
Translator
Package B
Treatment
Medical consultation
Post Treatment follow-up
Airport Pick up/Drop off
Visa
Hotel 4 *
Package C
Treatment
Medical consultation
Post Treatment follow-up
Airport Pick up/Drop off
TebMedTourism Company is an International healthcare facilitator based in Tehran, Iran.
We start our professional activity in medical tourism industry regarding the profound capability of Iran in both healthcare & touristic fields.
We are ready with open arms to provide desirable services to our dear patients & guests from all over the world to enjoy world-class treatment quality and highly skilled doctors in Iran.
TebMedTourism company is cooperating with more than 40 internationally certified hospitals, 140 selected local hospitals, 300 specialized medical centers, 430 doctors, 112 hotels, domestic and international airlines in Tehran, Shiraz, Mashhad, Tabriz, Qom and other cities in Iran.
TebMedTourism team facilitate comprehensive medical & cosmetic packages in all medical & wellness & touristic fields aimed to achieve your desires.
TebMedTourism experienced team will make this procedure seamless and enjoyable from A to Z, so you will just focus on your recovery.
Communication ways:
call us: +98(21) 88 177 537 and +98(21) 88 51 44 76
Visit us: 1st. Floor / No. 270 /Between Bagh & Azadi  Alleyways / North Sohrevardi st. / Tehran / Iran
Mail us: [email protected]