Report of the 5th International Health Tourism Congress of Islamic Countries:
The 5th International Health Congress of Islamic Countries was held in Tehran, in the IRIB International Conference Center, conducted by the Health Tourism Development Center of Islamic Countries (HTDC) with the support of ministries and international organizations active in the field of health and health tourism from Islamic countries on 07-09 November 2021. International activists in the field of health and health tourism were invited to participate and present themselves for expanding their network and sharing their ideas to grow in this field. The guests were present from different countries in the world including Asian, European, African, and American countries.
In order to gain experience and to have effective interactions with the active organizations and private sectors working in other countries in the field of health tourism, the congress invited 200 active participants from different sectors including activists in the private sectors of health tourism, hospitals, clinics, medical centers, organizations active in tourism, hotels, medical and laboratory equipment companies, nutrition and medicinal plants, as well as active startups in the health and tourism sectors from countries such as Iran, Azerbaijan, Afghanistan, Armenia, UAE, Turkey, Tajikistan, Turkmenistan, Syria, Oman, Iraq, Qatar, Kyrgyzstan, Kazakhstan, Malaysia, Hungary, India, Serbia, Ukraine.
TebMedTourism received attention in The 5th International Health Tourism Congress of Islamic Countries
TebMedTourism Co. was one of the congressional supporters of this event and was appreciated due to its outstanding collaboration with HTDC and the health tourism industry. Dr.Ali Bazazi, the CEO of TebMedTourism received an award for his efforts in boosting health tourism in Iran.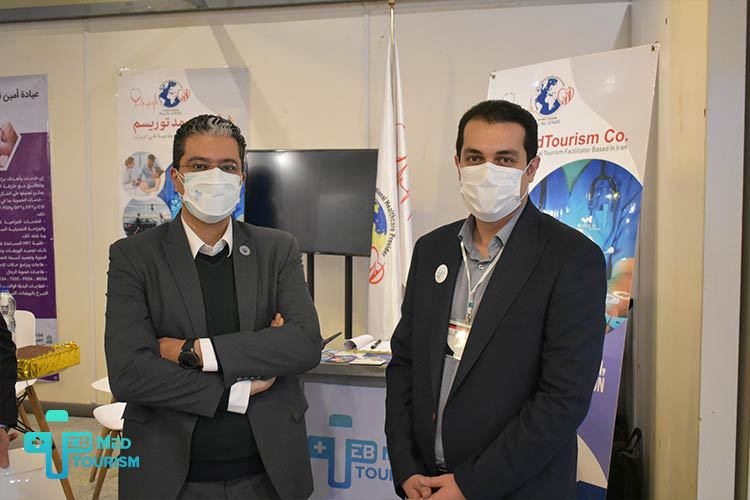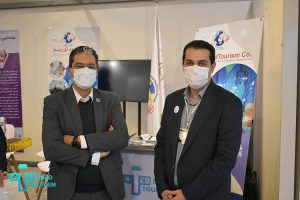 One of the most important things about this event was unveiling the new international brand in the field of health tourism named "FlytoTreat". This company which has recently launched, aims to expand health tourism at an international level, offering clients customized medical and non-medical packages in various medical destinations on their demands.
Participants attended the exhibition in person or virtually to present their services and products. On the sideline of this event, TebMedTourism attended B2B meetings for finding counterparts and opportunities for cooperation. In this congress, TebMedTourism had effective conversations with health representatives (providers and facilitators) in different countries, including Afghanistan, India, Russia, Turkey, and Ukraine. In addition, some positive bilateral contracts were concluded between TebMedTourism and partners from Russia, India, and Turkey.