The answer to this question, depends on different items. Intended parent's nationality is a monumental part because costs of travel and residency adds up. Those who have a dollar income have more available options.Surrogacy is a complicated procedure legally allowed only in a few countries. Out of them, few can be considered the best countries for surrogacy due to affordability surrogacy cost and legal parentage of the baby.
Surrogate cost depends on multiple items such as The country where surrogacy is carried out, health care prices in that country.Experienced and first time surrogate differ in costs as well. Experienced moms receive a higher pay compared to new surrogates.
Repeated surrogates usually receive between $5,000 – $10,000 extra in pay. Twin or triplet pregnancy also affect.
Usually, the financial reward is paid in monthly installments, starting from the moment contracts are signed until the baby is delivered.One thing to be noted is that despite rumors, money given to surrogate mother usually is between 20%-30%. The agency benefits main part.
This is to be noted that going abroad for surrogacy is a common way. Some countries legally don't allow surrogacy at all, some may lack in medical equipment and some are not affordable.Wherever you come from and how much you can afford, likely you prefer to spend less money rather than more! Therefore, knowing the cheapest destinations help a lot. So stay tuned for a comparison.
Surrogacy costs
Numbers by far vary from east to west. Western couples sometimes choose eastern countries for the surrogacy process. That's because of low cost and legal concerns. To be more specific you can compare by numbers.Although several costs involve in surrogacy process this article more concentrated on costs of surrogate mother. Costs in different countries have been analyzed and compared.
Remember: All agencies in a country are not alike in costs. Costs depend on economic power of that country. Overall countries with a most effective economy carry a higher price for surrogacy.One affective item is the method they choose for surrogacy (IVF, ICSI, PICSI, IMSI, PGD, etc.). It can be determining in final cost.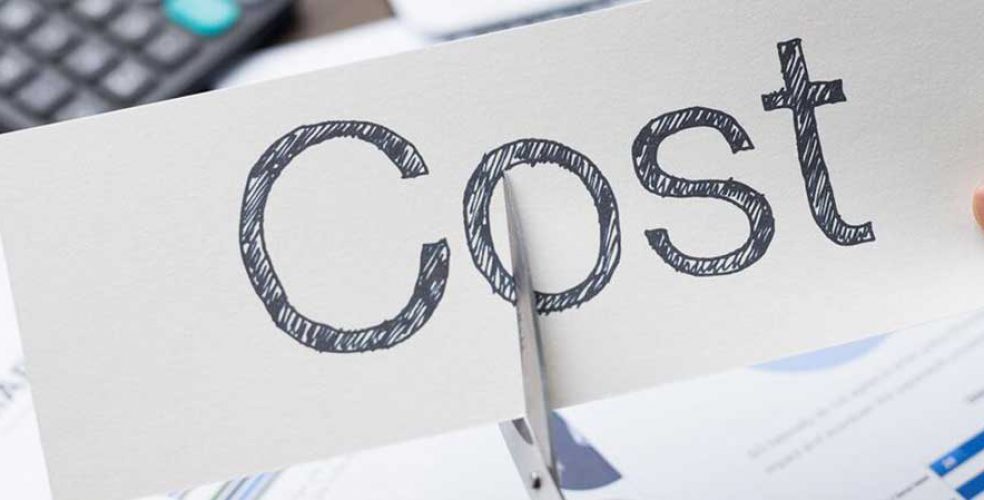 An average of 70000$ needed in USA consisted of Surrogate Compensation, Monthly Allowance, Embryo Transfer Fee, Medication Start Fee and so on. This number increases if you want to have twins by through surrogacy.While total costs of surrogacy in USA is about $100,000 to $150,000, compensation of surrogate mother is about $30,000 to $50,000.That amount can swell to $300,000 or more if medical problems come up.
With this numbers seems like USA is not the best choice for affordable surrogacy.California is one of the most expensive states while it is the most popular one and surrogates there are in high demand. In California it costs from 120000$. Surrogate gets $45,000 to $60,000 in compensation. About 50% of all. In other countries surrogates' payments are not that high, though.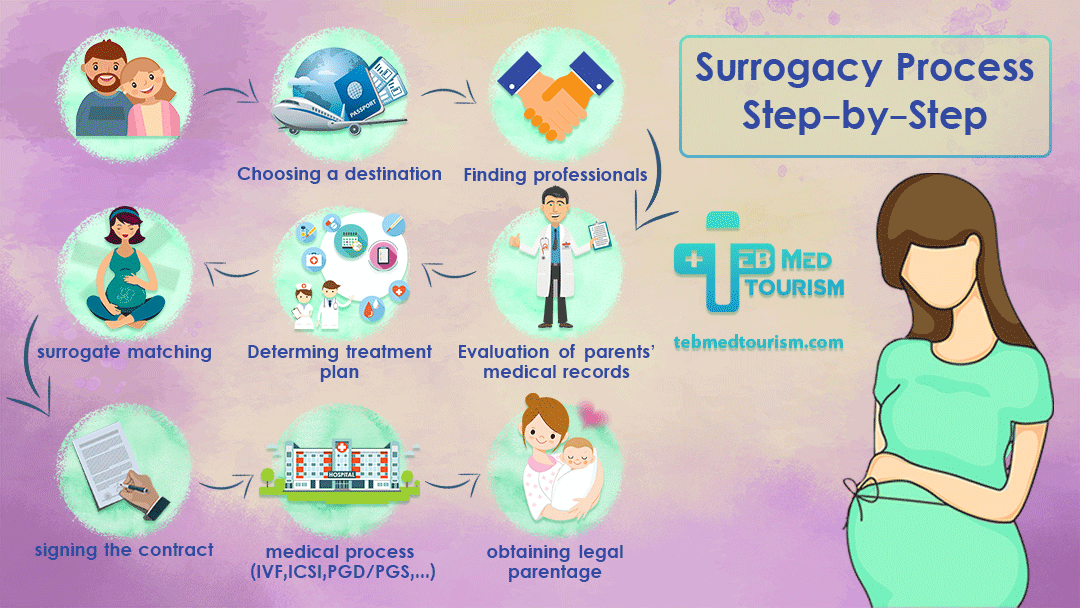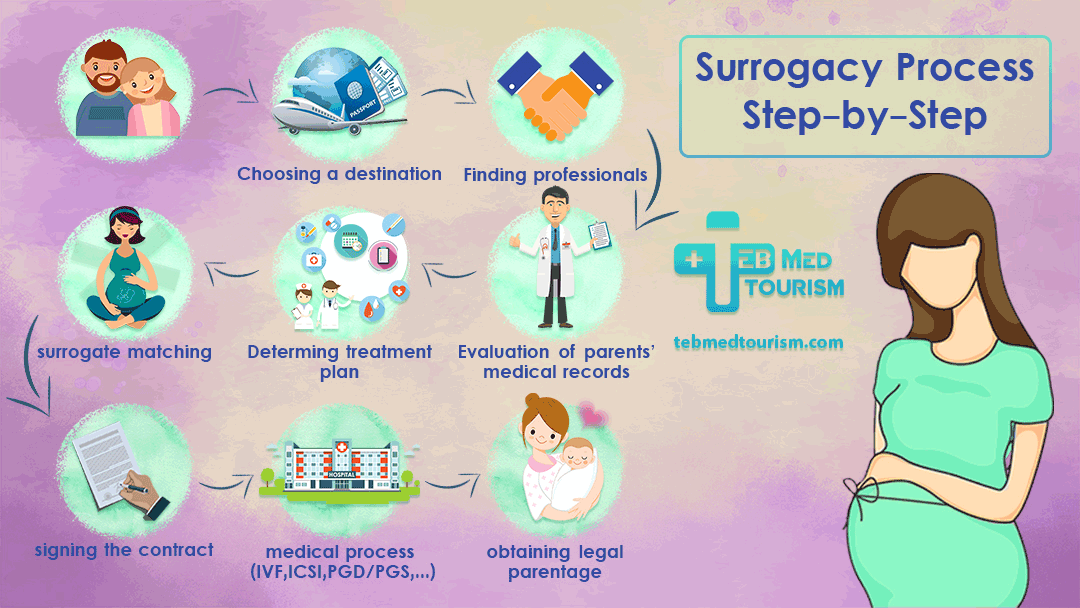 Iran has become one of the popular destinations to get a surrogate. That's because of high quality medical services, variety in agencies and of course cheap services compared to other countries.Variety in agencies can help you choose an agency fit to your needs freely.
Total surrogacy process in Iran costs about 14000$. It consists of medical consultations, embryo transfer, pregnancy cares and surrogate's receiving.
India offers low-cost surrogacies. Numbers vary from at least 20000$ to 30000$.While you can find several countries with various costs, some will be automatically removed from your list. Because their services excluded to their citizens and international intended parents cannot start their process there. India is one of those countries.
India has been a popular option for international surrogacy, but not anymore! For all those Intended Parents thinking about international surrogacy, surrogacy in India has been a golden option in past.International intended parents are not allowed to pursue their process in India.
In India payment of surrogate changes based on type of surrogacy. For example, a process using own egg and own sperm payment increases in cost. India looks like a suitable destination based on costs but unfortunately, surrogacy in India is limited to Indian heterosexual married couples. Same-sex couples and single women or men desiring a child, cannot use that.
Mexico has recently become one of the most affordable destinations for surrogacy. From the legal aspect it also covers all concerns. Hence Mexico can be considered in your list.Do not forget in order to start a process in Mexico you need to request a judicial authorization. After obtaining the sentence you can go through the process. Criteria for sentence includes not to have a criminal record and have an economic level that guarantees the child proper standard of living.
Both logically! One can understand why a government does not allow criminally recorded people to be parents via surrogacy. Economic reasons are also well justified.Cancun in Mexico is one of the popular surrogacy destinations. physical presence near to the United States, Canada, and Latin America and English speaking consultants make it so.
Surrogacy cost in Georgia is the primary reason why there is a noticeable increase in the number of international patients choosing Georgia for surrogacy.The cost for surrogacy treatment in Georgia is much lower than the cost of surrogacy in other developed nations like US, Australia, and other western countries.
The Surrogacy Cost in Georgia at the best surrogacy center in Georgia is between 37,000 USD to 40,000 USD that varies in accordance with the specific needs of the patients which has a significant difference with USA.
One other cheap destination is Ukraine. Whole process done with 30000$ to 45000$. Surrogate receives $10,000 to $15,000.Ukraine has widespread advertisements for becoming a surrogate throughout country. regardless of right or wrong it causes many women turn into that. It apparently leads into cheaper prices.
Conversely in UK advertising for surrogacy is forbidden. UK has restrictive rules about it. The number of surrogates are not many. As a result, prices are very high.To define the best destination for surrogacy, many parameters should be considered.  The cheapest destination is not a yes-or-no question. Intended parents should read, talk to agencies and compare.
By numbers, Iran and Ukraine looks the best. But as told before, it's just an average. Each agency has their own policies and costs. Take your time to choose the best for you.If you need more information on this topic and want to consult, contact us. The consultant medical doctors of TebMedTourism Co. are at your service for free.
join TebMedTourism company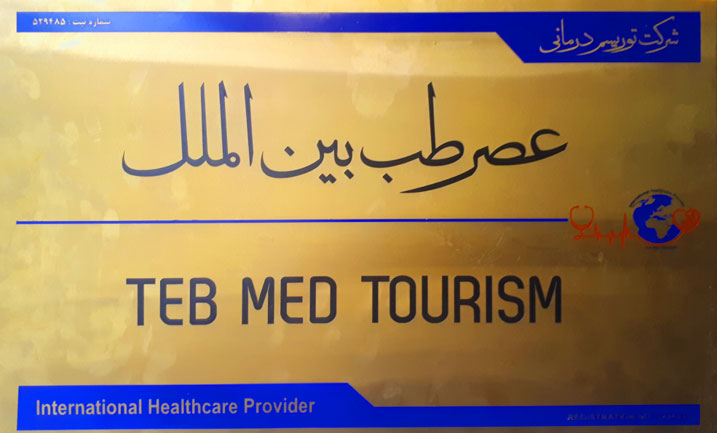 TebMedTourism is a facilitator company for treatment of international patients based in Iran(Tehran). Due to many potentials and capabilities in Iran in the field of health tourism, we began our activities to exploit and flourish these talents. We welcome patients and guests from all over the world with open arms and we are ready to provide them high quality medical services by competent Iranian doctors.
Working with the bests
TebMedTourism is cooperating with more than 40 international treatment center, 140 national hospitals, 300 special center, 430 specialists and subspecialists, 112 hotels as well as domestic and international airlines. It makes possible for us to provide extensive services throughout Iran.
Offering incredible treatment packages
Our team provides you a complete treatment and beauty package along with all the necessary travel-tourism services. The experienced team of TebMedTourism manages the treatment process in such a way that you can just focus on your treatment with complete peace of mind.
We're waiting for your call
call us: +98 912 098 5010
Visit us: 1st. Floor / No. 270 /Between Bagh & Azadi  Alleyways / North Sohrevardi st. / Tehran / Iran
Mail us: Tebmedtourism@gmail.com