The Brazilian butt lift or BBL surgery is one of the most popular cosmetic surgeries in the world. Many popular celebrities have undergone BBL and their new figures are plastered all over the media. As a result, more people have become aware of this surgery and they are interested in undergoing BBL. Plastic surgeons have reported an increasing interest in BBL in recent years because even if you have tried to sculpt your butt naturally, waiting for the results is frustrating and takes lots of energy and time.
TebMedTourism is a leading healthcare facilitator company providing BBL treatment at the highest quality. If you are unhappy with the size or shape of your backside and want guaranteed results, you can consider a Brazilian butt lift to have long-lasting results.
Understanding the Brazilian Butt Lift
You can shape your body via diet and exercise but sometimes they are not enough to achieve a specific result like having a rounder backside. In recent years, having surgery to achieve a fuller butt without using implants is growing popular.
Brazilian butt lift (BBL) removes excess fat from one area of the body like the hips, thighs, lower back, waist, or lower abdomen and injects it into the buttocks. The extracted fat is carefully prepared and reinjected into the buttocks to shape and contour the backside. This procedure results in improving the aesthetics of the body part that has provided the fat and the buttocks. The name of this method does not relate to Brazilian culture; rather than that, it refers to the Brazilian surgeon who performed this surgery for the first time.
Who Is Having It Done?
Due to the extensive use of social media and the increasing number of celebrities and influencers all over the world, millennials are increasingly looking for BBL. The Instagram or Snapchat filters also affect people's tastes and make them interested in changing their body contours. Therefore, modern technologies have affected younger people to undergo cosmetic surgeries. In addition, an increasing number of women over 40 are turning to cosmetic surgeries to have their post-pregnancy fat removed or to fight gravity and aging.
The Differences between BBL and Implants
Brazilian butt lift is different from implants. In the previous years, surgeons mostly used implants to shape the patient's butts, which had many side effects such as pain and infection. It required patients to avoid sitting directly on their butts for a long period. Implant surgery takes about 2 to 3 hours but required patients to be out of work for about two weeks. The possible post-operative complications of this surgery are so high that has made some doctors recommend BBL to their patients.
The BBL procedure extracts excess fat from areas like the belly, waist, and upper thighs. Then the extracted fat is purified and prepared to be transferred. Finally, the removed fat is injected into selected areas of the buttocks.
Before proceeding with this procedure, it is important to consider whether you are a good candidate for BBL. The contributing factors in this procedure are your skin tone, having adequate fat in the 'donor areas" and following post-operative instructions to maximize the results.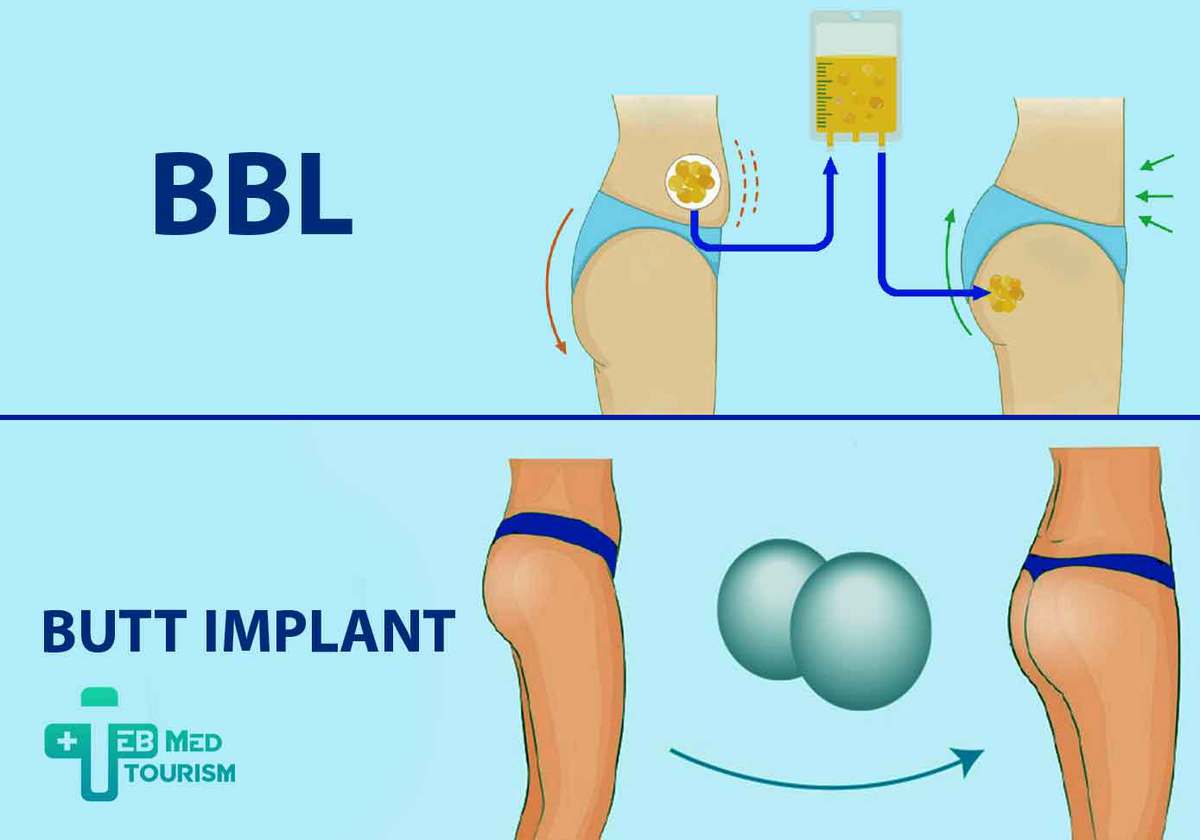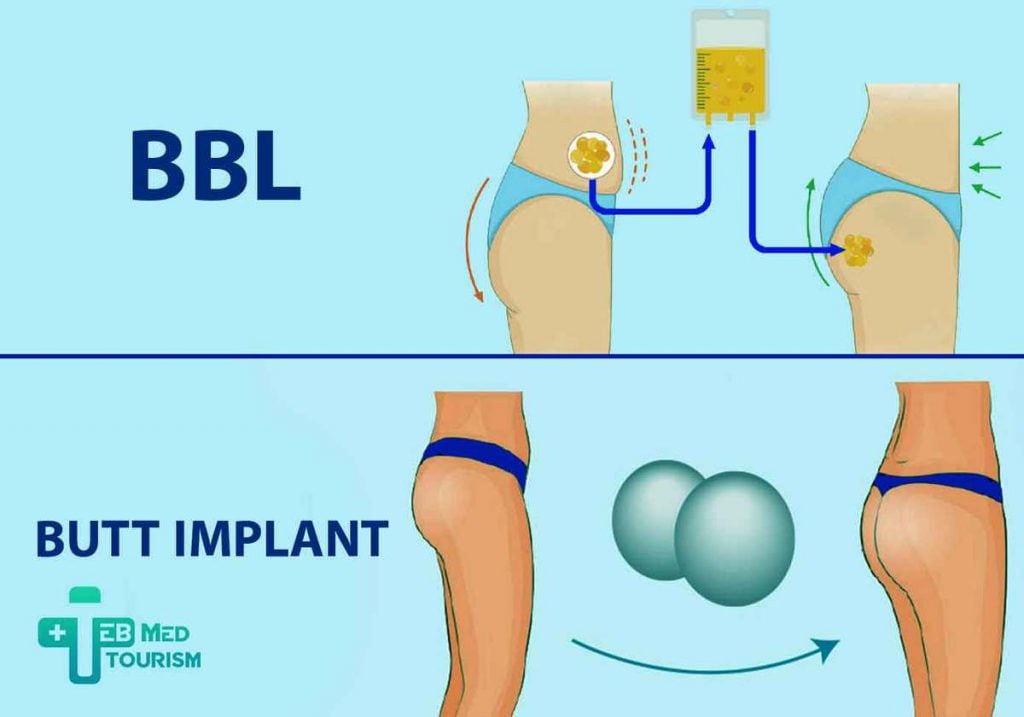 Benefits of Brazilian Butt Lift
Many factors can contribute to the growing popularity of the BBL procedure in addition to aesthetic improvement. Some of the advantages of this method are explained below:
Minimally invasive: the whole procedure is minimally invasive. It only needs small incisions for the liposuction part when the extra fats are taken out of the donor part to be injected into the target areas. This method reduces the risk of scars or infections.
Minimal recovery time: in the donor area, where the fat was removed, you may feel mild soreness for 2-3 days. However, you can resume most of your routine activities right after the procedure. No recovery time is necessary.
 Using your own fat: in the BBL procedure, your own fat cells will be used to shape your buttocks. So the procedure has lower risks of complications.
 Immediate results: after treatment, your butt will look fuller immediately, your clothes size will change and you will have more self-confidence. It will not take a long time to show the results like when you want to achieve the results through exercise and diet.
 Permanent results: in this procedure, the body's fat will be moved to another part of the body. Of course, the body will absorb a certain portion of fat, but the remaining fat will be there permanently and has a natural-looking appearance.
 Makes you slimmer: Brazilian butt lift increases the volume of your backside and at the same time you can take advantage of liposuction procedure to slim down the parts of your body that have excess fat, such as the abdomen, lower back, thighs, etc.
 Appearance: BBL offers natural well-sculptured buttocks quickly without a need to do butt-lifting exercises. If you do not have enough time or energy to commit to exercising routine, you may want to consider the BBL procedure. After this process, you will have a natural appearance of well-defined buttocks since your own fat is moved to your butts without the use of implants.
  Fashion: to tell the truth, having fuller well-contoured buttocks are in style. Many celebrities like the Kardashian and JLo confidently boast about their well-rounded buttocks, inspiring women everywhere to increase the curvature of their butts.
 Simplicity: the BBL procedure is a simple method that retrieves the unwanted fat, washes and purifies it, and will inject it into the target body parts. This method is very simple compared to using implants which can cause many side effects.
 Flexibility: either the patient wants to have a dramatic change or a small volume increase, it is possible.
 Affordability: this technique has an affordable cost making it easier for everybody to achieve their aesthetic goals.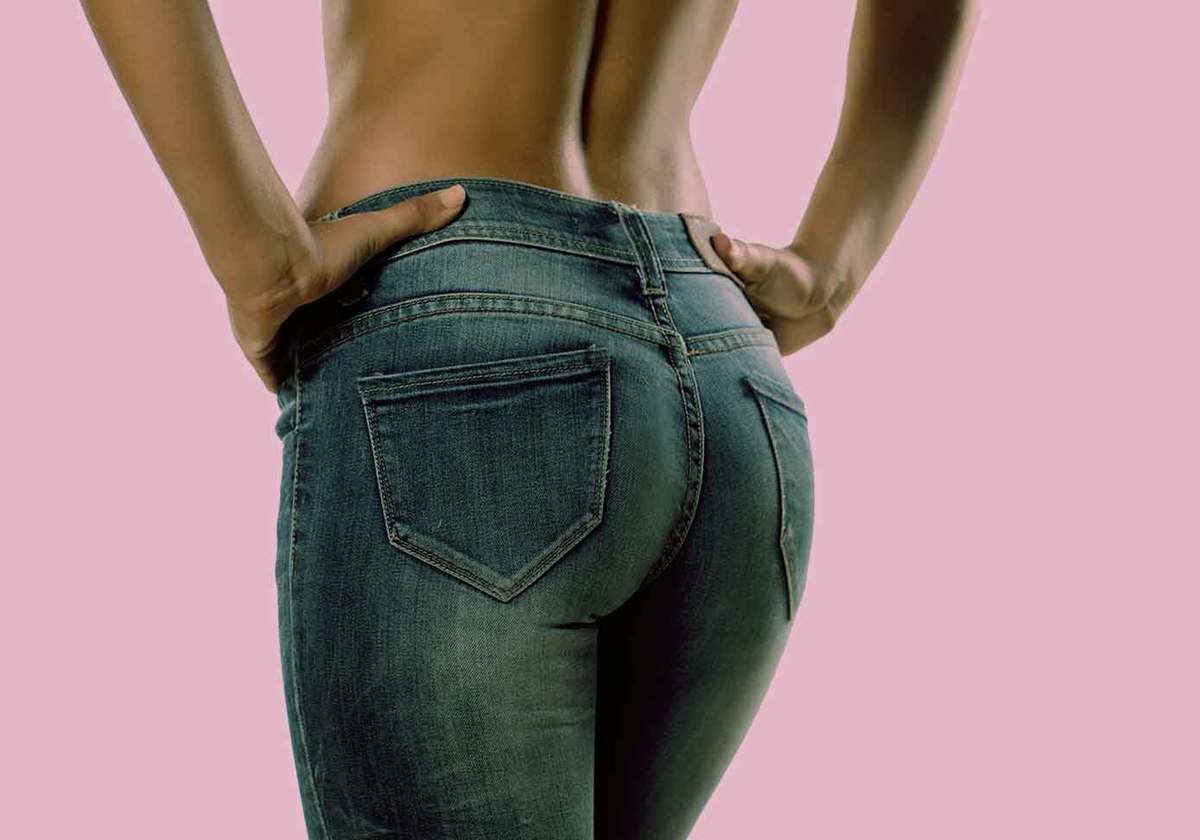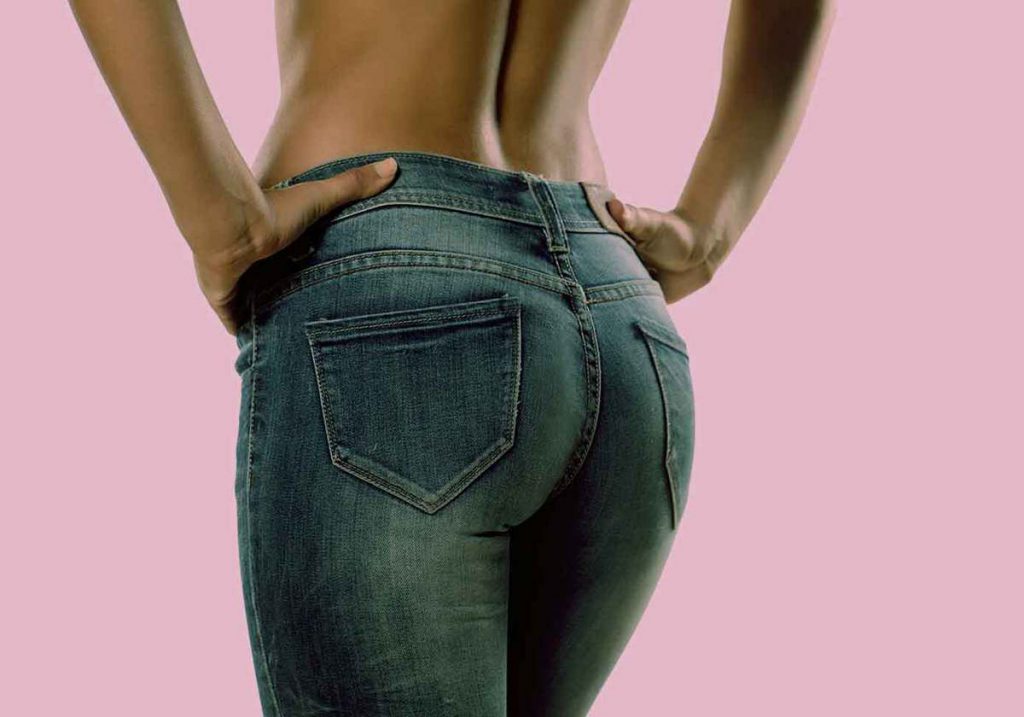 The Bottom Line
Brazilian butt lift is one of the most popular cosmetic surgeries helping people who are unhappy with the size of their buttocks have a bigger well-contoured backside and as the result increases their self-confidence. This way guarantees to provide long-lasting results and a natural appearance due to the usage of one's own fats. TebMedTourism is an experienced agency in Iran, providing BBL treatment to all international clients by the best Iranian cosmetic surgeons. Our surgeons are truly skilled in their jobs leading to the best possible results and a real sense of satisfaction while finishing the treatment. To know more about the details of this procedure, feel free to contact us 24/7 and consult with our medical consultants free of charge.

Cosmetic Plastic Surgery at Tebmedtourism Company (International healthcare facilitator):
TebMedTourism Company is an International healthcare facilitator based in Tehran, Iran.
We start our professional activity in medical tourism industry regarding the profound capability of Iran in both healthcare & touristic fields.
We are ready with open arms to provide desirable services to our dear patients & guests from all over the world to enjoy world-class treatment quality and highly skilled doctors in Iran.
TebMedTourism company is cooperating with more than 40 internationally certified hospitals, 140 selected local hospitals, 300 specialized medical centers, 430 doctors, 112 hotels, domestic and international airlines in Tehran, Shiraz, Mashhad, Tabriz, Qom and other cities in Iran.
TebMedTourism team facilitates comprehensive medical & cosmetic packages in all medical & wellness & touristic fields aimed to achieve your desires.
TebMedTourism experienced team will make this procedure seamless and enjoyable from A to Z, so you will just focus on your recovery.