Chronic kidney disease affects millions of people all around the world. Kidney patients are twice the number of patients with diabetes and 20 times more than people suffering from cancer. Around 10.5 million people worldwide suffer from end-stage renal disease (ESRD) and need to use the help of dialysis or a kidney transplant. Of course, none of these treatments can cure the disease, but a kidney transplant offers patients a better quality of life.
Unfortunately, despite the high need for donated kidneys, there are not enough organ resources for the patients. Therefore, the patients' names are usually written on a long waiting list and they need to wait for a long time to receive a donor kidney. Because of this reason, many patients prefer to have a kidney transplant surgery at a private medical clinic in their own country or abroad instead of waiting in a long queue and even die before receiving the kidney. In this article, we are going to compare the cost of kidney transplants in key health tourism destinations in the world.
Factors Affecting the Cost of Kidney Transplantation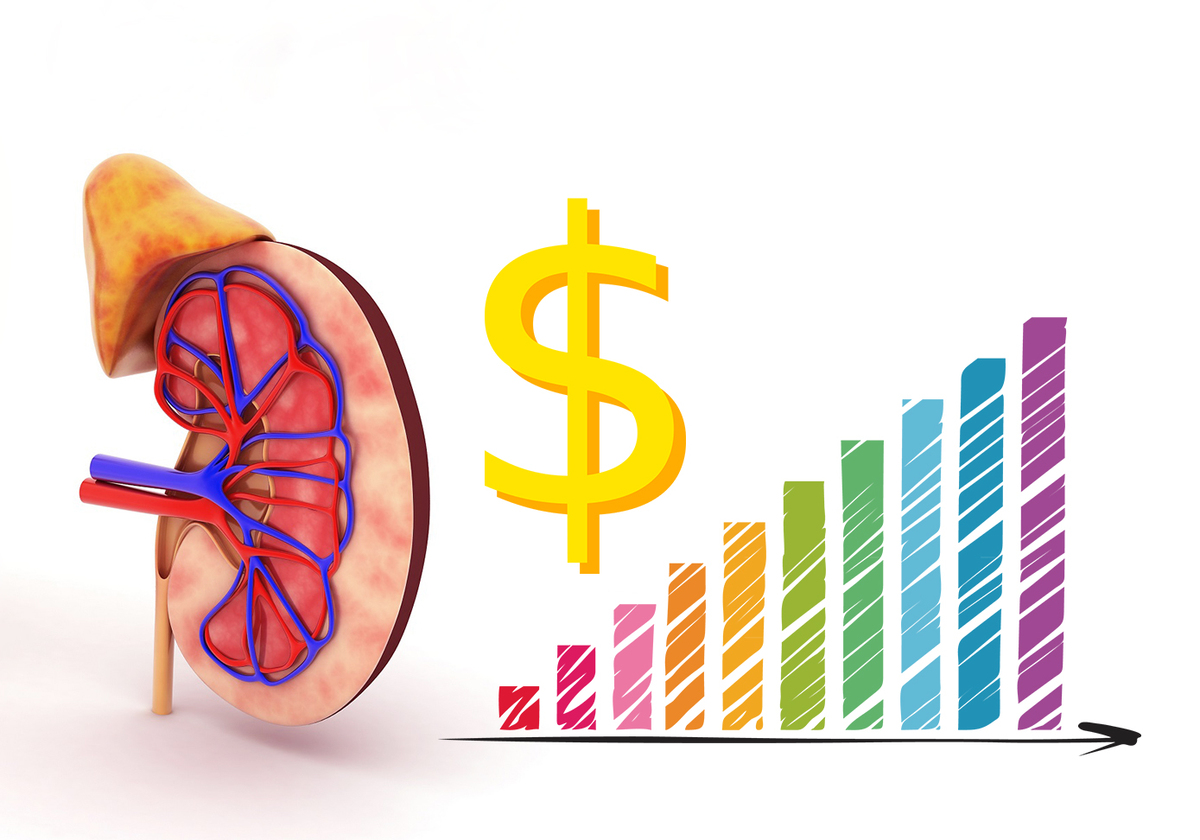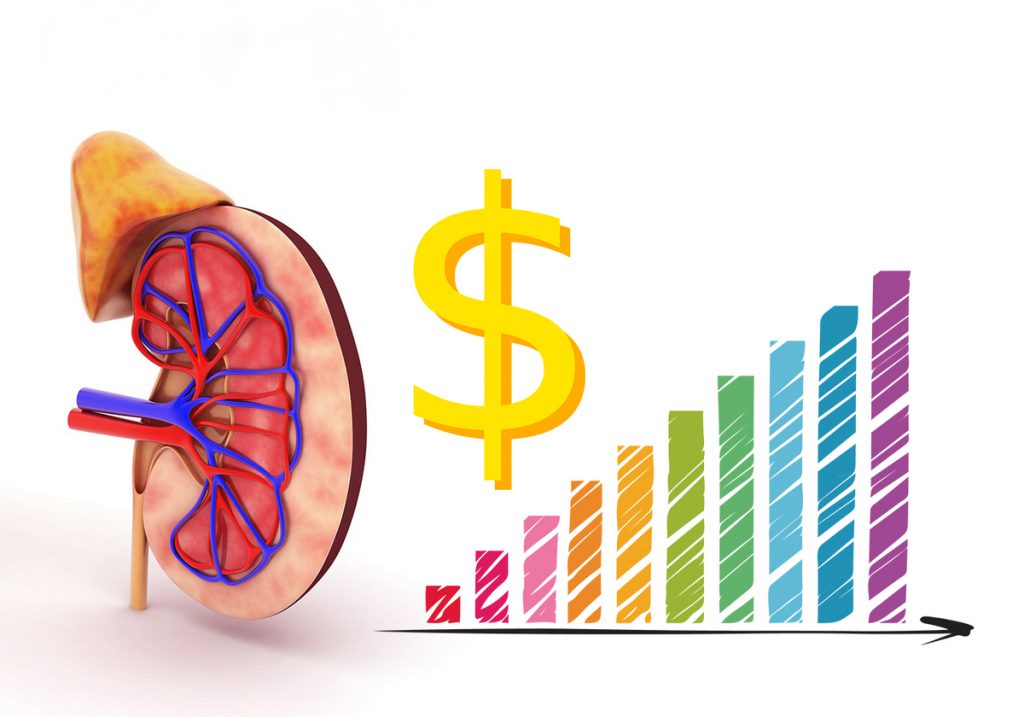 The cost of a kidney transplant can differ in each patient because individual parameters can affect the cost. For estimating the final cost, the medical history and needs of patients must be considered. While the cost of other medical services may be predictable, the kidney transplant procedure's cost could differ in each case. It is because there are two parties involved in this medical process- the donor and the recipient. In the following lines, some common factors that influence the cost of kidney transplantation are introduced:
The selected country: kidney transplantation costs of Iran are much less than other countries regarding its high standard offered services. If the chosen country for your medical treatment is somewhere like the U.S, you have to pay about eight times as much as Iran.
The number of needed dialysis sessions: on the pre-transplantation phase, some dialysis sessions may be needed until the patient gets ready for the transplant. Also during the first two weeks of transplant, dialysis sessions may be needed until the new kidney completely adjusts to the recipient's body.
Recipient and donor parameters: before the transplant, the doctor orders some tests such as blood tests and biochemistry tests for both the recipient and the donor. If any abnormal parameter is found, some form of medication is required which can raise the final cost.
Type of donor: if the donor is unrelated and does not have blood compatibility with the recipient, additional medication and monitoring is needed. Therefore, the final transplantation cost goes higher because the recipient needs an extra dose of anti-rejection drugs.
Hospital stay: the donors are usually discharged from the hospital for about 5 days and the recipients should stay at the hospital for 10 to 12 days. In case any complication occurs after the surgery, they need to stay more days at hospital that adds to the final cost.
First Transplant vs. Second Transplant: the chances of rejection in the second kidney transplant is higher. So in the case of re-transplantation, the level of monitoring and the dose and type of medications are increased which can add to the final cost.
Chances of Rejection: the chance of rejection in different donors can influence the transplant cost. For instance, if the patient has a positive panel-reactive antibody (PRA) test for Class 2, then they may need preoperative plasmapheresis, IVIG, rituximab treatment before the transplant surgery to reduce the chances of rejection. Therefore, the ultimate cost of the transplant goes higher.
Ethics Committee Approval: when an unrelated donor is used, the donor has to submit a formal approval to the Ethics Committee before undergoing the surgery. The purpose of the Ethics Committee is to make sure the donor is content about the procedure and illegal transplantation does not happen.
Other factors that control the cost of kidney transplantation are:
General health of the recipient
Chosen hospital
Accommodation
Number of follow-up sessions
Unexpected complications
Cost of meals
Cost of extra medications
Surgeon's experience
Quick Information

cost

from 13000$ to 14000$

Hospital Stay

7 to 10 days

Minimum Stay in Iran

3 to 4 weeks
Kidney Transplant Cost in the USA
In the United States, over 94.000 people are on the waiting list to receive a kidney. The waiting time for a deceased donor can take five to even 10 years. Patients' priority on the list is estimated by the duration of waiting, their blood type, immune system, and other factors. The average cost of a kidney transplant in a private clinic in the USA is about $270,000, which is an extremely high amount for many patients. Costs do not only include the transplant operation, but also the care expenses before and after the operation, hospital expenses, etc.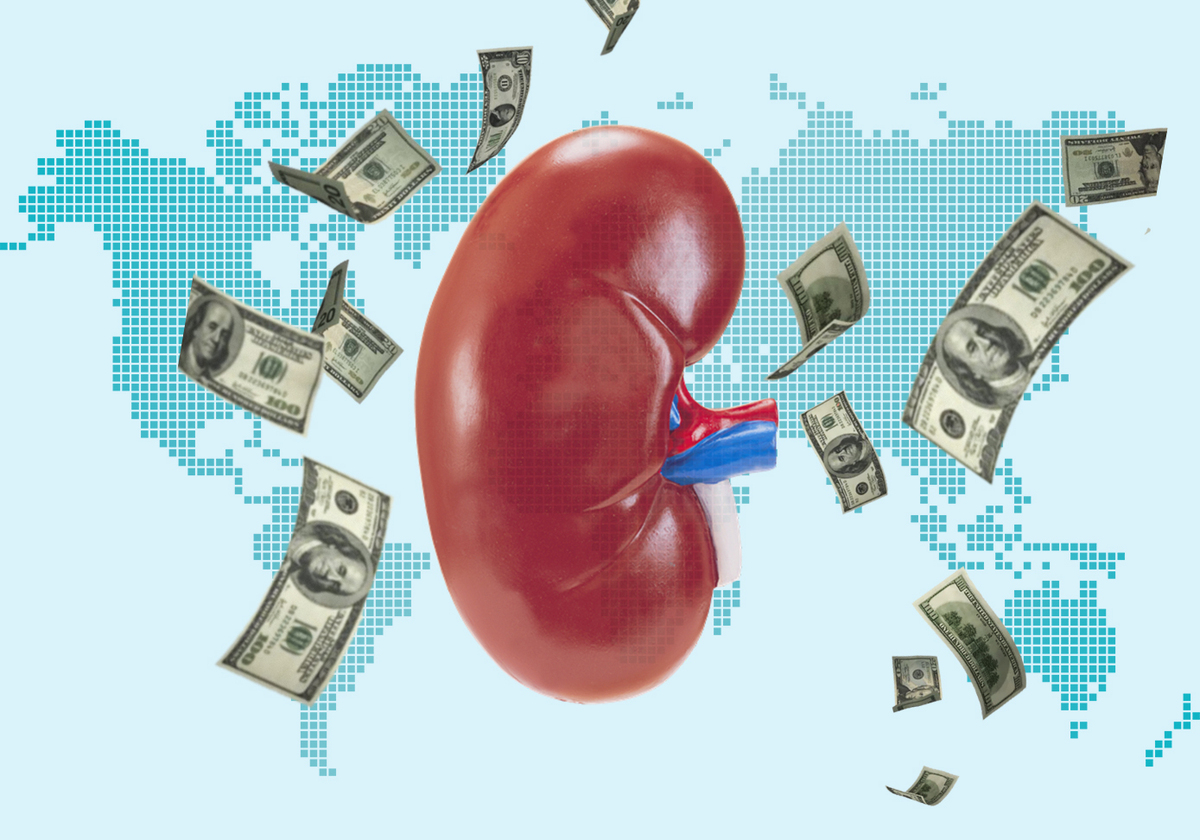 Kidney Transplant Cost in Germany
Germany is another popular country that is known for its high quality of services. However, the prices are not affordable for everybody. A kidney transplant in Germany starts from $90,000 regardless of other expenses. Therefore, Germany could be an option for those who have a good financial status and only pay attention to the quality.
VIP Package
Treatment
Medical consultation
Post Treatment follow-up
Airport Pick up/Drop off
Visa
Hotel 5 * Top
VIP Transfer
Translator 7/24
Sightseeing Tours
Package A
Treatment
Medical consultation
Post Treatment follow-up
Airport Pick up/Drop off
Visa
Hotel 5 *
Transfer
Translator
Package B
Treatment
Medical consultation
Post Treatment follow-up
Airport Pick up/Drop off
Visa
Hotel 4 *
Package C
Treatment
Medical consultation
Post Treatment follow-up
Airport Pick up/Drop off
Kidney Transplant Cost in Turkey
Turkey is the other popular destination for international medical tourism. The cost of a kidney transplant starts from $40,000. You should know that according to the local law of turkey, the kidney donor must be one of the patient's relatives.
Kidney Transplant Cost in India
India is known for its medical capabilities and relatively low costs. The price of a kidney transplant in India is from $18,000 to $20,000. When you want to choose India as your medical destination, it is wise to consider other expenses like flight, pre and post-operation costs, etc.
Kidney Transplant Cost in Iran
Iran is one of the best medical tourism destinations for kidney transplants. The highly professional physicians and the most affordable prices makes Iran one of the best options for renal patients all around the world. In addition, the geographical and historical position of Iran makes this country a unique place for all tourists.
The cost of a kidney transplant in Iran is $13,000 to $15,000. It is good to know that now due to Iran's currency devaluation, the expenses of accommodation, transportation, and pre or post-operation care would be very low in comparison to other countries, while the quality of treatment competes with well-known countries such as the U.S. For getting more information about kidney transplant in Iran, you can also read, "Why Iran is the best destination for kidney transplant?".
If you need more information on this topic and want to consult, contact us NOW.
The consultant medical doctors of TebMedTourism Co. are at your service for free.


About TebMedTourism company
TebMedTourism Company is an International healthcare facilitator based in Tehran, Iran.
We start our professional activity in medical tourism industry regarding the profound capability of Iran in both healthcare & touristic fields.
We are ready with open arms to provide desirable services to our dear patients & guests from all over the world to enjoy world-class treatment quality and highly skilled doctors in Iran.
TebMedTourism company is cooperating with more than 40 internationally certified hospitals, 140 selected local hospitals, 300 specialized medical centers, 430 doctors, 112 hotels, domestic and international airlines in Tehran, Shiraz, Mashhad, Tabriz, Qom and other cities in Iran.
TebMedTourism team facilitates comprehensive medical & cosmetic packages in all medical & wellness & touristic fields aimed to achieve your desires.
TebMedTourism experienced team will make this procedure seamless and enjoyable from A to Z, so you will just focus on your recovery.