The Success rate of hair transplant
Hair transplant in Iran
Patients who are intended to have hair transplant cosmetic procedure are always worried about the outcomes of the transplantation. As this cosmetic surgery is one of the most expensive surgeries as any other cosmetic surgeries, it carries many risks for the patient that may or may not occur. For this reason, patients who want to have the hair transplant procedure hesitant whether they are a good candidate for this procedure or not? Should or should not perform the hair transplantation?
To answer these questions, they always ask patients who have experienced this cosmetic procedure about the quality of the operation and their satisfaction rate with the result of their operation. Or they always ask doctors about the success rate of the hair transplantation? With these questions, they want to know the result of the operation and find out whether could achieve thick and ideal hair? Is Iran a suitable destination for cosmetic hair transplantation?
You can find the answers of these questions and the factors influencing on the success rate of hair transplantation in this article.
Factors influencing on the success rate of the hair transplantation surgery
In fact, we have to admit that the success rate of the hair transplants varies between different people, men and women, and even between the patient and the specialist due to different criteria.
Doctors and the hair transplant specialists believe that the success rate of hair transplantation depends on various factors such as the strength of the implanted follicles, the thickness of the new implanted hair, and type and severity of the complications that the patient struggles with after the hair transplant.
In this article, we point out that various reasons and factors play an effective role in this process:
1-Accurate identification of the causes of hair loss and baldness, whether hereditary, pathological or due to an accident such as scalp burns. Sometimes, by performing some tests and honestly explaining your lifestyle to the doctor, you can be treated for your hair loss and baldness without the need for cosmetic surgery by using some medications. On the other hands, some chronic diseases may lead to not achieving the desired result through hair transplantation. In such cases, the doctor may decide not to perform the hair transplant or postpone it to another time.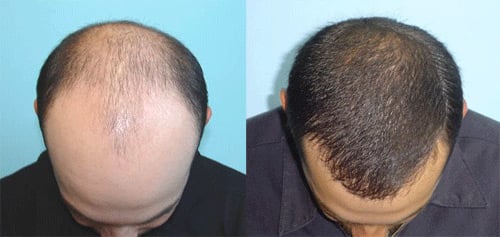 2- The amount of hair density in the donor area. The donor area plays an important role in the success rate of the hair transplant cosmetic procedure, because the follicles are removed from that areas, and if this areas do not have enough hair, then it is not possible to achieve the desired hair density and thickness in the recipient areas.
3- The extent of ​​the recipient area that suffers from baldness and hair thinning
The success rate of hair transplantation in men and women
As we know, men and women have different hormones that play an important role in their behavioral and physical characteristics. In the hair transplantation steps, we also consider the important role of hormones in the success rate of hair transplants. For example, Dihydrotestosterone (DHT) plays an important role in the success rate of hair transplants in men because donor areas are stable in men and are not affected by DHT, which causes hair follicles to shrink, but this hormone is unstable in women and this reduces the success rate of cosmetic hair transplantation in women.
Another important point is that women usually suffer from hair loss on the upper part of their head, which is often incurable, while men complain of hair loss on the front and around the scalp. The hair transplantation is performed better in these areas. For this reason, it can be said that 90% of cosmetic hair transplants in men are successful.
Why is Iran the best choice for hair transplants?
Over the past years, medical sciences in Iran have developed, and it causes to shine well in the world. At present, Iran is considered as an advanced medical capital due to trained and experienced surgeons in various fields of medicine, especially in the hair transplantation field, and with the best technologies and reasonable and affordable prices. Reasonable price and good quality of hair transplant services have attracted the attention of foreign patients. In other words, it is possible to achieve the highest hair density in one session at a much lower cost compared to neighboring or western countries. In addition, the beautiful and unique nature, such as forests, mountains and tourist cities of Iran, has made it a unique and valuable destination for medical travel and medical tourism.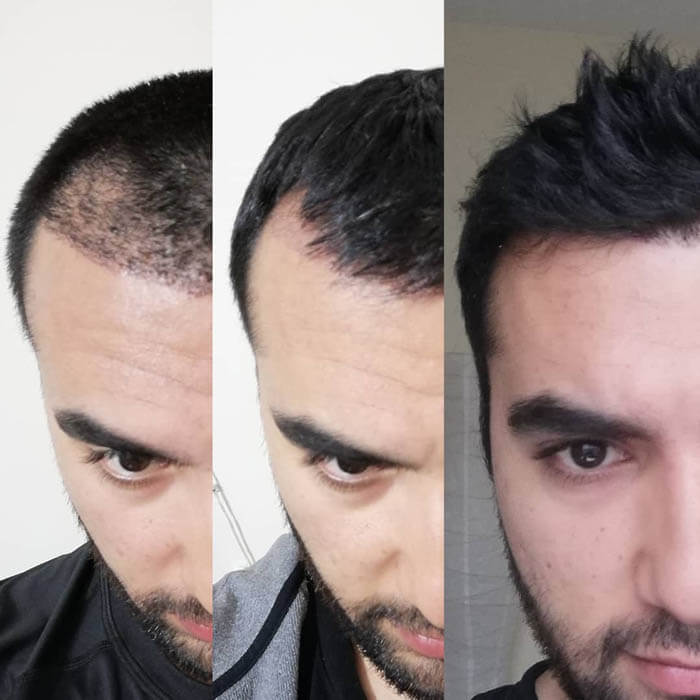 Hair transplant cost in Iran
VIP Package
Treatment
Medical consultation
Post Treatment follow-up
Airport Pick up/Drop off
Visa
Hotel 5 * Top
VIP Transfer
Translator 7/24
Sightseeing Tours
Package A
Treatment
Medical consultation
Post Treatment follow-up
Airport Pick up/Drop off
Visa
Hotel 5 *
Transfer
Translator
Package B
Treatment
Medical consultation
Post Treatment follow-up
Airport Pick up/Drop off
Visa
Hotel 4 *
Package C
Treatment
Medical consultation
Post Treatment follow-up
Airport Pick up/Drop off

TebMedTourism Company is an International healthcare facilitator based in Tehran, Iran.
We start our professional activity in medical tourism industry regarding the profound capability of Iran in both healthcare & touristic fields.
We are ready with open arms to provide desirable services to our dear patients & guests from all over the world to enjoy world-class treatment quality and highly skilled doctors in Iran.
TebMedTourism company is cooperating with more than 40 internationally certified hospitals, 140 selected local hospitals, 300 specialized medical centers, 430 doctors, 112 hotels, domestic and international airlines in Tehran, Shiraz, Mashhad, Tabriz, Qom and other cities in Iran.
You may also like to do Hair Transplant in Iran:
TebMedTourism team facilitate comprehensive medical & cosmetic packages in all medical & wellness & touristic fields aimed to achieve your desires.
TebMedTourism experienced team will make this procedure seamless and enjoyable from A to Z, so you will just focus on your recovery.
Communication ways:
Call us: +98 912 098 5010
Visit us: 1st. Floor / No. 270 /Between Bagh & Azadi  Alleyways / North Sohrevardi st. / Tehran / Iran