How to prevent teeth decay after Hollywood smile
Hollywood smile in Iran
When you observe pictures of actors and actress on the different magazines and newspapers, their Smile and their eyes are most inviting things that bring you in.
Most of people in the world, shudder at the thought of taking pictures with others and show their smile in front of the camera. Or when they are at the society and communicate with other people, they avoid approaching someone. Actually, It's makes them anxiety. If you have this problem, don't worry.
Because most people have this feeling and its common. Recently, with developing of Science and technology, you can solve it easily. There are lots of solutions for you. So if you want to have whitened teeth and Hollywood smile, please notice to these tips: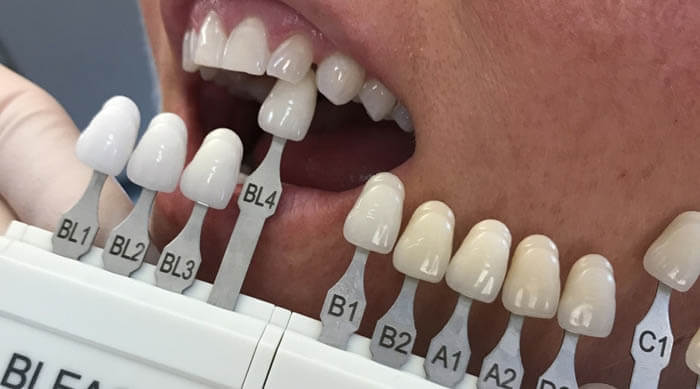 1. Brush your teeth consistently.
Sometimes you don't have important and serious problem in your mouth. By brushing after each meal, and cleaning all area of your mouth, like tongue and gums and roof of your mouth, you can solve the problem.
2. Use floss and mouthwash regularly.
Brushing teeth is not sufficient lonely because toothbrush cannot reach all areas, the nooks and crannies of your teeth and gums. That's where flossing comes to plays roles because flossing can remove detrimental substances. As using mouthwash can prevents tooth decay because it penetrates to where toothbrush cannot reach them, it can kills harmful bacteria's and adds essential minerals. So floss at least once daily and use mouth wash.
3. Decrease soda and alcohol intake and drink more water.
Soda and alcohol have negative effects on your teeth and gums. Due to soda cans contain phosphoric acid and citric acid and it increases the risk of tooth decay. Also Alcohol has bad effect on your teeth enamel because it has sugar in its ingredients and makes dehydration and dry mouth. Totally alcoholic beverages and sugary sodas due to having large quantities of phosphorus decrease calcium reserves within your body which causes gum diseases and tooth decay. Instead of that drink a glass of water after each meal especially in the morning, because it is very useful in the removing plaque buildup and acidic residues.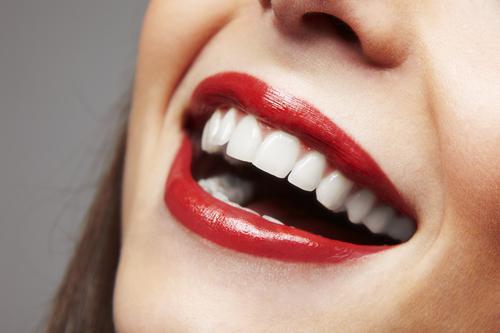 4. Don't smoke tobacco and add vegetable and fruits to your diet.
Regular tobacco use can causes more serious health diseases like oral cancer and gum disease and tooth decay. Use fresh vegetables and fruits and add fiber-rich and fresh foodstuffs to your diet due to prevent bad mouth smell and beautiful smile.
5. Visit your dentist at least twice a year.
Make an appointment to a professional dentist and doing professional examination can help to maintain the condition & functionality of healthy teeth over time. And if you insist on having Hollywood smile, consult with your doctor and whiten your teeth.
Porcelain veneers VIP Package
Treatment
Medical consultation
Post Treatment follow-up
Airport Pick up/Drop off
Visa
Hotel 5 * Top
VIP Transfer
Translator 7/24
Sightseeing Tours
Dental Implant
Treatment
Medical consultation
Post Treatment follow-up
Airport Pick up/Drop off
Porcelain veneers
Treatment
Medical consultation
Post Treatment follow-up
Airport Pick up/Drop off
Composite veneers
Treatment
Medical consultation
Post Treatment follow-up
Airport Pick up/Drop off



About TebMedTourism company
TebMedTourism Company is an International healthcare facilitator based in Tehran, Iran.
We start our professional activity in medical tourism industry regarding the profound capability of Iran in both healthcare & touristic fields.
We are ready with open arms to provide desirable services to our dear patients & guests from all over the world to enjoy world-class treatment quality and highly skilled doctors in Iran.
TebMedTourism company is cooperating with more than 40 internationally certified hospitals, 140 selected local hospitals, 300 specialized medical centers, 430 doctors, 112 hotels, domestic and international airlines in Tehran, Shiraz, Mashhad, Tabriz, Qom and other cities in Iran.
You may also like to do Hollywood smile in Iran:
TebMedTourism team facilitates comprehensive medical & cosmetic packages in all medical & wellness & touristic fields aimed to achieve your desires.
TebMedTourism experienced team will make this procedure seamless and enjoyable from A to Z, so you will just focus on your recovery.
Communication ways:
call us: +98 912 098 5010

Visit us: 1st. Floor / No. 270 /Between Bagh & Azadi  Alleyways / North Sohrevardi st. / Tehran / Iran
Mail us: [email protected]
You may also like these related topics: