Kidney (renal) failure is a serious disease that patients without getting medical help cannot survive. Chronic renal failure makes patients go through lifetime dialysis or have a kidney transplant.  Previously, we talked about the reasons why kidney transplant is better than dialysis in detail, and a kidney transplant seems to be a better option in terms of cost, spent time and energy, and the patients' quality of life compared to undergoing lifetime dialysis.
However, taking immunosuppression medication or anti-rejection is one of the major worries of kidney transplant patients. In this article, we are going to explain more about immunosuppression medications, dangerous symptoms, and important points of using them.
Quick Information

cost

from 13000$ to 14000$

Hospital Stay

7 to 10 days

Minimum Stay in Iran

3 to 4 weeks
What are immunosuppression drugs?
When you have a kidney transplant, your body identifies your transplanted kidney as a foreigner, and in order to protect you from that, attacks the organ until it is rejected or damaged. The immunosuppression drugs prevent the rejection of transplanted kidneys by suppressing the immune system.
These anti-rejection drugs lower your body's ability to react against the new kidney and minimize the harm. There are two types of immunosuppression drugs:
1-Induction drugs: they are powerful anti-rejection medications that are used during the transplant. A good amount of induction drugs can lower the use of maintenance drugs.
2- Maintenance drugs: antirejection medication should be used for a long period of time.
Is taking immunosuppressant drugs necessary for transplant patients?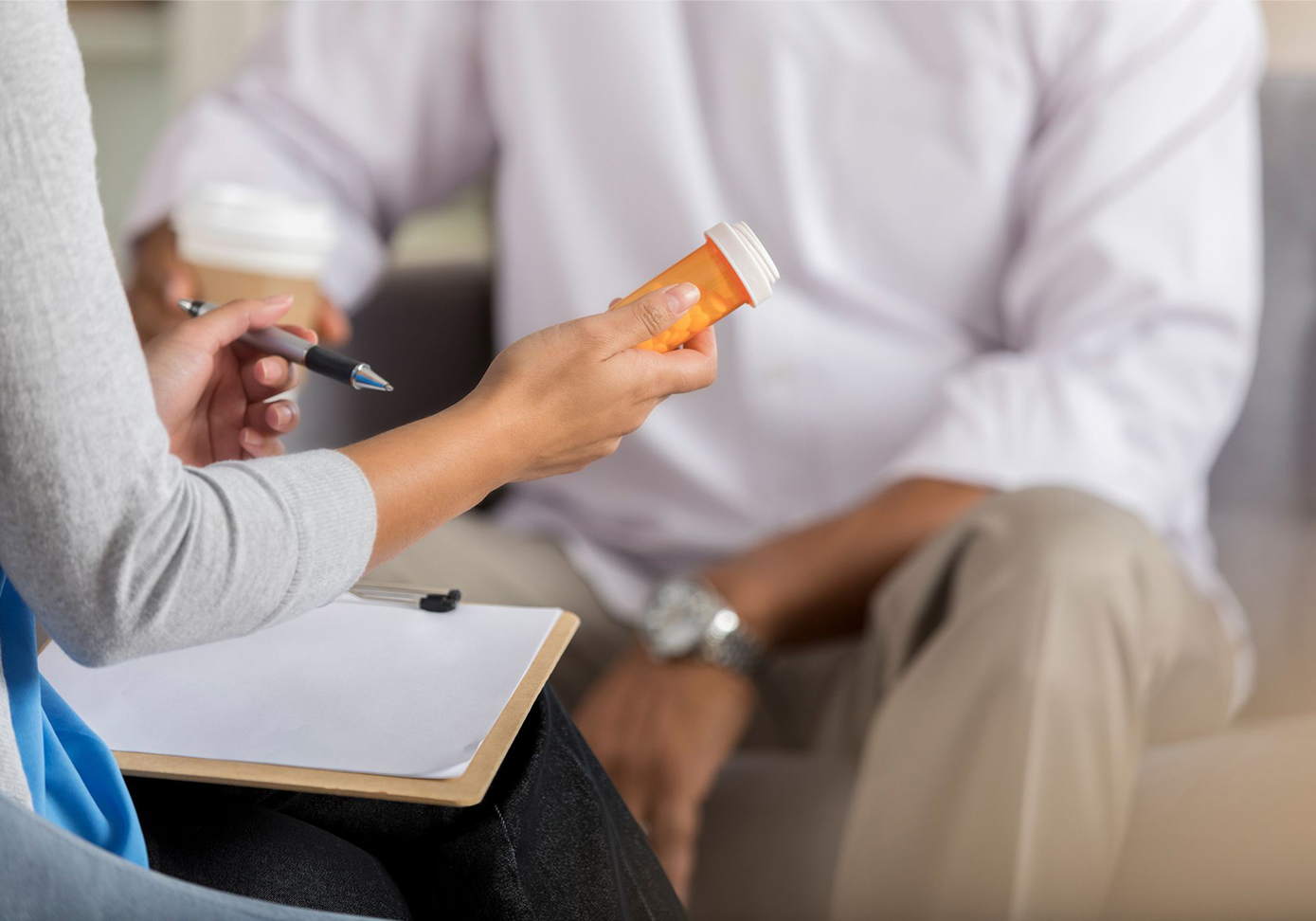 Almost everyone should take immunosuppressant drugs every day as it is prescribed, except those who take the kidney from their identical twins; in this case, they may not be obliged to take them. You need to be careful about taking your doses in time unless your transplant team tells you to not. In case you are going to the clinic for a blood test, you should not take your immunosuppressant drugs until you had a blood sample.
After the transplant, due to the various number of pills that should be taken every day, you may forget to take some of them. In order to remember your daily medications, try to take your drugs at the same time each day. You can also use a pillbox or an organizer and set up the pills for the entire week. Also try to know the names of your medicines and what they do, in this way the chance of forgetting them is low.
What to do in case you missed a dose?
You have to take your medicine as soon as you remember and call your doctor for consulting. If it is the time of your next dose, do not duplicate the dose.
Symptoms that you should be careful about
Even if you are taking your medications in time, there is still a chance for kidney rejection. You should know your body very well and be cautious about new symptoms or changes in your body. If you faced any of the following symptoms, you should call your doctor immediately:
Reduced amount of your urine output
Fever
Bloody urine
Flu-like symptoms
Quick weight gain (more than 3 pounds in two days)
You probably need to have a blood test or other tests to see how everything is going with your kidney. You should keep in mind that the long-term health of your kidney depends on your medical follow-up and regular use of your medication.
VIP Package
Treatment
Medical consultation
Post Treatment follow-up
Airport Pick up/Drop off
Visa
Hotel 5 * Top
VIP Transfer
Translator 7/24
Sightseeing Tours
Package A
Treatment
Medical consultation
Post Treatment follow-up
Airport Pick up/Drop off
Visa
Hotel 5 *
Transfer
Translator
Package B
Treatment
Medical consultation
Post Treatment follow-up
Airport Pick up/Drop off
Visa
Hotel 4 *
Package C
Treatment
Medical consultation
Post Treatment follow-up
Airport Pick up/Drop off
Other side effects of immunosuppressant medication
One of the side effects of using immunosuppressant drugs is the increased risk of infections. This problem can happen more in the early stages of transplant or during the treatment of rejection due to the high dosage of immunosuppressant drugs. You have to speak with your doctor if you have:
A fever above 100 degrees
Burning when you urinate
Drainage that is coming out of your surgical scar
A persistent cold or cough
Upset stomach is another side effect of anti-rejection medication. You can ask your doctor if it is possible to divide using your medicines into different times to help with your problem.
Immunosuppression medication is often lowered after around 6 months to 1 year. If you still have side effects, you should speak with your doctor to change your medications or their dosage. But do not change your medication routine unless you have consulted with your physician.
What kind of food or medicines can act against immunosuppressant medication?
There are some food and medicines that can change the immunosuppressant medication level in your blood. Grapefruit juice, St. John's Wort (Hypericum perforatum), erythromycin, anti-TB (tuberculosis) medicines, anti-seizure drugs and common blood pressure medicines (Cardizem or diltiazem, and Verapamil) are among some of the common food and drugs that can affect the immunosuppressant medications.
Author: Leila Nazari
Publisher and SEO specialist: beheshteh hadizadeh
If you need more information on this topic and want to consult, contact us NOW.
The consultant medical doctors of TebMedTourism Co. are at your service for free.


About TebMedTourism company
TebMedTourism Company is an International healthcare facilitator based in Tehran, Iran.
We start our professional activity in medical tourism industry regarding the profound capability of Iran in both healthcare & touristic fields.
We are ready with open arms to provide desirable services to our dear patients & guests from all over the world to enjoy world-class treatment quality and highly skilled doctors in Iran.
TebMedTourism company is cooperating with more than 40 internationally certified hospitals, 140 selected local hospitals, 300 specialized medical centers, 430 doctors, 112 hotels, domestic and international airlines in Tehran, Shiraz, Mashhad, Tabriz, Qom and other cities in Iran.
TebMedTourism team facilitates comprehensive medical & cosmetic packages in all medical & wellness & touristic fields aimed to achieve your desires.
TebMedTourism experienced team will make this procedure seamless and enjoyable from A to Z, so you will just focus on your recovery.