Infertility treatment options
A couple planning a family expects things to take their natural course and for the woman to become pregnant within a few months of saying goodbye to contraception. For many couples, this is the case but one in six couples experiences difficulty conceiving a baby. After trying for several more months without success, fertility testing may or may not reveal an underlying problem that can be tackled. Infertility treatment is then worth careful consideration.
In this overview article, we look at the full range of infertility treatments available throughout the world; you can follow the links to more detailed articles elsewhere in the guide.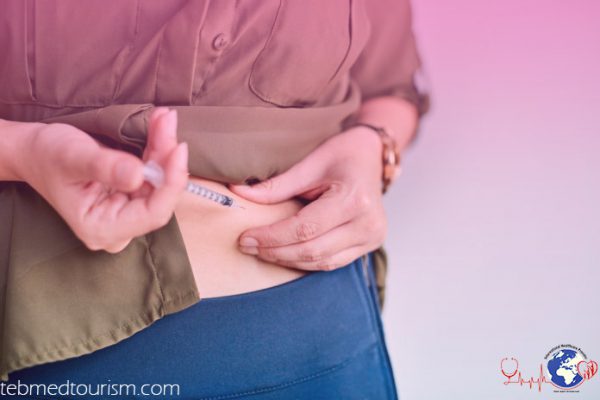 Infertility treatment in Iran:
According to the World Health Organization (WHO), infertility is a disease of the reproductive system defined by the failure to achieve a clinical pregnancy after 12 months of trying.
Infertility affects an estimated 20.4 % of couples globally.
The figure will drop to 12.4 percent after two years of trying, adding it shows that many infertile couples can have a baby if they keep trying.
The couples aged 35 years and above are not recommended to use the method because any delay in childbearing would aggravate their infertility problems.
Iranian couples no longer need to travel abroad for consultation or treatment for infertility as advanced methods of treatment for couples who have problems to conceive, are available in the country.
There are 3 million infertile couples in the country.  Around 3-4% of young Iranian women suffer from recurrent miscarriages. Infertility rate is about 2.5% and secondary infertility is more prevalent than primary infertility. When a woman is not able to conceive at all, (due to infertility in either spouse), it is referred to as primary fertility. Secondary infertility is when a woman is unable to conceive again after the first successful pregnancy and childbirth. While causes of secondary infertility vary, the most important risk factors are advanced reproductive age, weight gain, abdominal surgeries, sperm quality and quantity, and smoking.
Microsurgical reconstruction for male infertility, new methods of male infertility treatment (medication, surgery, and Intracytoplasmic Sperm Injection (ICSI)(more…)), the role of complementary therapies and medicines to improve fertility, and new imaging techniques for assessment of infertility problems in both genders, are among the main important topics that will be discussed.
At present, there are 80 infertility centers across the country and 20 more will be launched by the end of the current year.
Additionally, 35 state-run universities of medical sciences have equipped with new laboratory equipment and devices for identification and treatment of infertility problems.
IVF(more…) is never the first step in the treatment of infertility. Instead, it's reserved for cases in which other methods such as fertility drugs, surgery, and artificial insemination haven't worked.
On average, an IVF cycle costs $2,300-$2,900 in the country, while the majority of women have per-cycle success rates of 20-35%, which means they may need multiple tries to get pregnant.
IVF may be an option if one of the spouses or both has been diagnosed with problems like endometriosis, low sperm count, problems with ovulation, antibody problems that harm sperms or eggs, and unexplained fertility problems.
In vitro fertilization, the most popular infertility treatment
In vitro fertilization (IVF) (more…) is now the most widely used infertility treatment in the world and has produced hundreds of thousands of new human beings, born to couples who would otherwise have been childless.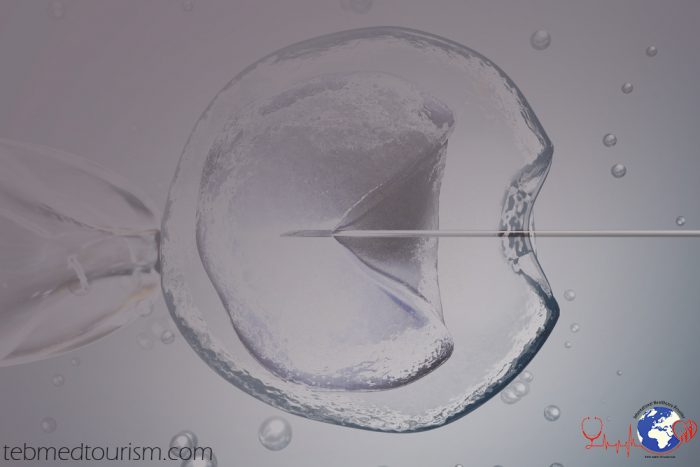 Standard in vitro fertilization involves stimulating the production of several eggs, collecting those eggs and mixing them with the partner's sperm in the laboratory. A high proportion of the eggs are fertilized and embryos are then transferred back into the female partner's uterus either after 2–3 days or after 5–6 days.
Different countries have different rules on the number of embryos that can be transferred; many are reducing this number to avoid the complication of multiple births.
Infertility treatment for known fertility issues
This first category of treatments is the only one that is not classified as assisted reproduction. These infertility treatments aim to treat an underlying problem so that pregnancy can occur naturally:
Surgery to clear a woman's blocked fallopian tubes: this is done by laparoscopy, and involves only small incisions in the abdomen. Once the tubes are clear, the eggs produced by the ovaries can travel more easily towards the uterus, and a natural pregnancy may be possible.
Hormone treatment to redress an imbalance: this treatment can work well in either partner. Thyroid problems and an imbalance of sex hormones can be corrected by taking artificial hormones.
Correction of an anatomical abnormality: this can include treating a large varicose vein in the testicle that may be blocking sperm release, or correcting retrograde ejaculation (in which the semen goes into the bladder during an orgasm, instead of through the penis).
Surgical sperm retrieval: various surgical methods can be used to extract sperm directly from the testes in men who produce no sperm in their semen. This is generally regarded as being part of assisted reproduction, as the sperm is then used in a cycle of in vitro fertilization (IVF) with intracytoplasmic sperm injection (ICSI).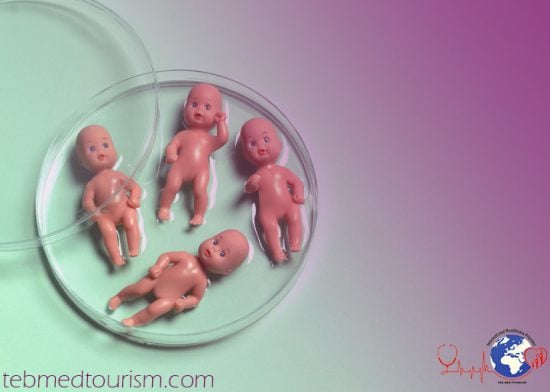 Various IVF options are available:
Natural cycle IVF: no stimulating hormones are used, just the woman's natural cycle.
Mild stimulation IVF: fewer hormones are used than in standard IVF.
In vitro maturation (IVM): eggs are collected in an immature form from the ovaries, which avoids the use of hormone stimulation but provides several eggs for IVF. The eggs are allowed to mature in culture before sperm is introduced to fertilize them.
IVF with fresh embryo transfer
IVF with frozen embryo transfer(more…)
IVF with blastocyst embryo transfer

(more…)

IVF with assisted hatching (AH)this is done before transferring the embryo or blastocyst.
In vitro fertilization (IVF) has now become a phrase in such common use that it is rare for anyone to talk about 'test tube babies' any more. Babies born as a result of in vitro fertilization are born after being fertilized outside the mother's body. In vitro means literally 'in glass' but most IVF cycles take place in laboratory-grade plastic these days.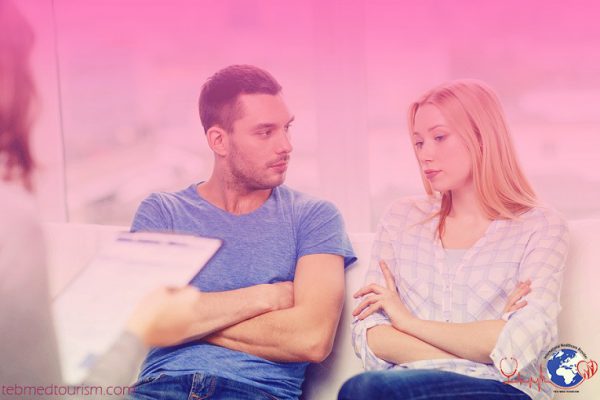 Why have in vitro fertilization?
This is the most commonly performed infertility treatment in the world. It can help the hundreds of thousands of couples worldwide who are unable to conceive naturally. Reasons for infertility vary, but IVF can help couples with both male and female infertility issues.
In vitro fertilization is the standard technique for women who have blocked fallopian tubes.
It is used in cases of male infertility, in which the man's sperm is unable to fertilize his partner's egg naturally, either because he has a very low sperm count, or his sperm is very poor swimmers.
In vitro fertilization can be used in conjunction with other techniques, such as intracytoplasmic sperm injection, if a man produces no sperm in his ejaculation. The sperm is surgically retrieved from his testes using one of several techniques.
IVF can be used to treat unexplained infertility. Even if no reason can be found to explain why a couple cannot have a baby naturally, a cycle of in vitro fertilization can still result in a successful pregnancy.
The main process of in vitro fertilization
Procedures differ both between different countries, where regulations may not be the same, and between fertility clinics in the same country. There are also several types of in vitro fertilization that may increase success rates.
The entire in vitro fertilization cycle takes about 25 days to complete, and it usually commences on the third day of a natural period. It involves:
Two weeks of hormone treatment for the female partner to stop her going through her own normal menstrual cycle, as this would interfere with the preparations for in vitro fertilization. This involves having a daily injection or a nose spray of a hormone that acts on the pituitary gland to stop it producing sex hormones.
Hormone treatment with follicle stimulating hormone: this stimulates the ovaries to produce several eggs at once so that several embryos can be produced from the in vitro fertilization. This involves an injection each day, for 12 days.
Constant monitoring using blood tests and ultrasound: it is vital to check on the stage of egg production so they can be collected at their best. A different injection is given to mature the eggs about 36 hours before egg collection.
Sperm collection: the male partner will be asked to provide some fresh ejaculate about three hours before the eggs are collected. The sperm sample is washed and put in a high-speed centrifuge to help select the sperm that is active and healthy.
Egg collection: the female partner will be sedated while a needle, guided by ultrasound, is used to collect as many eggs as possible from both ovaries.
In vitro fertilization: the eggs are mixed with the sperm in special culture fluid; fertilization usually occurs within 24 hours.
Embryo culture: any eggs that have been fertilized are cultured for another 1–2 days and then checked. At that point, either the 2–3-day old embryos will be transferred into the woman's uterus, or they will be cultured until day 5 or day 6 to see if any become blastocysts. Blastocyst embryo transfer

(more…)

 can have a slightly higher success rate. Some fertility clinics favor assisted hatching before implanting the embryos.
Embryo or blastocyst transfer: depending on the woman's age, between one and three embryos or blastocysts will be transferred.
A pregnancy test carried out about two weeks after embryo or blastocyst transfer reveals whether the cycle of in vitro fertilization has been successful.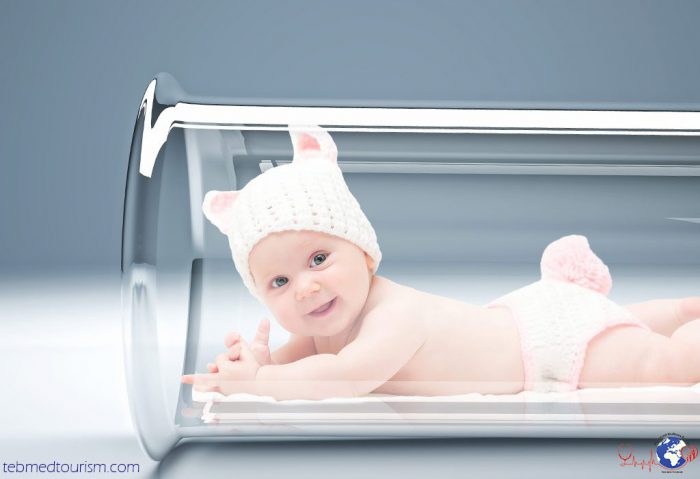 Success rates of in vitro fertilization
Success rates have been increasing and maybe a little higher if techniques such as blastocyst transfer or assisted hatching are used. Typically, though, the main factor that impacts on the success of in vitro fertilization is the age of the female partner. If she is under 35, each cycle of in vitro fertilization has a 32.3 % chance of achieving pregnancy. This declines to 27.2 % if she is between 35 and 37, to 19.2 % if she is a year older, between 38 and 39, and goes down to 1.5 % in women who are 45 or more.
What if in vitro fertilization fails?
If you have one failed cycle, then you can try again after waiting for a month or so; the deciding factor in how many cycles of in vitro fertilization most couples can have is the financial cost. For couples in countries where the cost of private infertility treatment is high, many consider the options available in fertility clinics abroad, where the cost of an IVF cycle(more…) can be much lower.
Sadly, some couples go through the trauma of many failed cycles, spending all their savings, only to find that they are still unable to have a child. In this case, other options such as fostering, adoption or surrogacy may become important.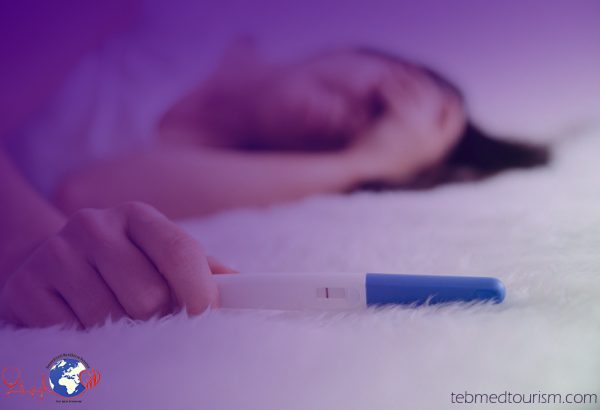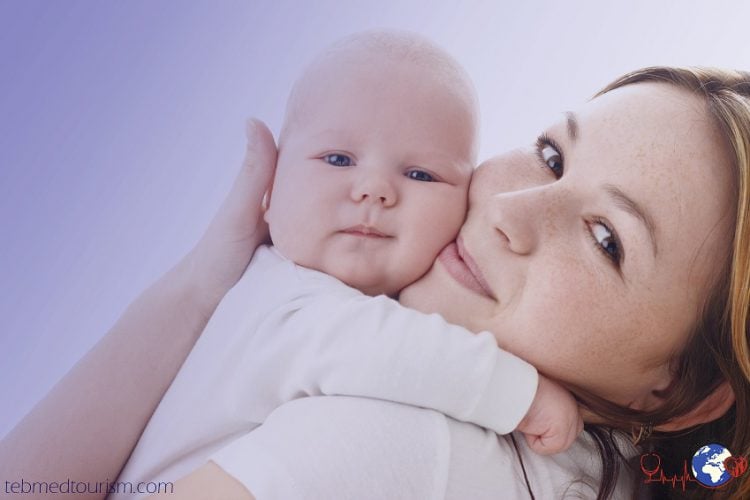 The emotional impact of in vitro fertilization
By the time you embark on your first cycle of in vitro fertilization, you may well have been trying for a baby for several years, and you may already have had other infertility treatments. By this stage, couples can become quite obsessed with the need to get pregnant, and this can lead to relationship strain and isolation. It is important to understand the risks of in vitro fertilization, such as the potential for multiple pregnancies, and to realize what the success rate statistics mean. Having in vitro fertilization can never be stress-free, but it helps to have a realistic and flexible perspective.

The history of IVF in Iran has been shaped by the interaction between the pioneers of IVF and an interdisciplinary group of experts, together with the endorsement and strong support of the Shia jurists.
1992 – Birth of the first baby following retrograde ejaculation using intrauterine insemination (IUI) first started in 1989 in Aban Hospital by Dr. Jalil Pakravesh (personal communication).
1994 – Birth of the first baby resulting from intracytoplasmic sperm injection (ICSI) and the birth of the first baby through egg donation carried out in Yazd by Dr. Mohmmad-Hossein Amir Arjomand (personal communication).
1996/97–Use of ICSI + percutaneous epididymal sperm aspiration (PESA) resulting in the birth of a baby at Shariati Hospital, Tehran, carried out by Dr. Hojat-Allah Saeedi (personal communication).
1998–First case of transferring an embryo produced from testicular spermatozoon by microinjection carried out by Dr. Akhondi (the author).
2004–Birth of the first baby born following pre-implantation genetic diagnosis (PGD) Royan Institute, Tehran, carried out by Dr. Leila Karimian (personal communication).
Indeed, the use of IVF in a range of contexts such as PGD(more…) (as a preventive measure for diseases with a genetic basis or for sex selection); sperm, egg and embryo donation; surrogacy; fertility preservation; and animal conservation (freezing of egg, sperm and embryo), are commonplace in Iran.
Why you should have Infertility Treatment in Iran?
Infertility is a deeply personal issue affecting all areas of a couple's life. Our physicians, specialized staff and scientists, who are dedicated to increasing your chances of bearing a child. We work to make your dreams a reality.
We believe that our combined years of experience and collective knowledge is the resource you need to start your own family. We appreciate your trust and confidence in Tebmedtourism company (more..). For a consultation about the different methods of treatment, please contact us.
Here are the TebMedTourism Services for Infertility Treatment…
The high quality and low cost of infertility treatment in Iran encourage many foreign patients to seek treatment in Iran.
About five to 10 percent of total patients referring to Iran's infertility treatment centers are from overseas countries
Referring to the country's standing in the world in the field of infertility treatment, Iranian specialists are well aware of all modern methods being applied for treating infertility.
All facilities and equipment required for treating infertility are available in Iran, pointing out that more than 100 infertility treatment centers operate nationwide, of which 30 percent are state-owned.
First Iran's infertility treatment center was inaugurated in the city of Yazd in the year to March 1990, adding Royan Infertility Treatment Center was launched in the year to March 1992.
Our doctors are carefully and exhaustively vetted to guarantee the highest medical standards to all our patients.

About TebMedTourism company
TebMedTourism Company is an International healthcare facilitator based in Tehran, Iran.
We start our professional activity in medical tourism industry regarding the profound capability of Iran in both healthcare & touristic fields.
We are ready with open arms to provide desirable services to our dear patients & guests from all over the world to enjoy world-class treatment quality and highly skilled doctors in Iran.
TebMedTourism company is cooperating with more than 40 internationally certified hospitals, 140 selected local hospitals, 300 specialized medical centers, 430 doctors, 112 hotels, domestic and international airlines in Tehran, Shiraz, Mashhad, Tabriz, Qom and other cities in Iran.
TebMedTourism team facilitates comprehensive medical & cosmetic packages in all medical & wellness & touristic fields aimed to achieve your desires.
TebMedTourism experienced team will make this procedure seamless and enjoyable from A to Z, so you will just focus on your recovery.
Communication ways:
call us:  +98(21) 88 177 537
               +98(21) 88 51 44 76
Visit us: 1st. Floor / No. 270 /Between Bagh & Azadi  Alleyways / North Sohrevardi st. / Tehran / Iran
Mail us: [email protected]