Corona Virus Disease 2019 which is often referred to as COVID-19, has extremely affected the world and become a pandemic disease since its outbreak. The organ transplant patients have also been under the influence of this disease. These patients often take immunosuppressive medicines, so they are in higher risk of virus infections. In order to decrease the possibility of getting sick, these patients should follow the instructions of world health organization (WHO) more carefully.
What is a Kidney Transplant?
A kidney transplant or renal transplant is a surgical procedure in which a damaged kidney is replaced by a healthy one which was donated from a donor. We have a pair of kidneys and we can often survive with only one of them. However, in some cases, a serious disease like diabetes or high blood pressure can make a person need a kidney transplant.
If the kidney transplant is successful, it can increase the patient's quality of life by eliminating their need to dialysis and expand their life expectancy.
Quick Information

cost

from 13000$ to 14000$

Hospital Stay

7 to 10 days

Minimum Stay in Iran

3 to 4 weeks
COVID-19 in Kidney Transplant Patients
Since the outbreak of COVID-19, numerous publications have described the clinical condition of kidney transplant patients. Unfortunately, the rate of incidence and mortality is higher among these patients. Like the other cases of this disease, general health and respiratory support can be used to control the disease until it is healed.
You have to know that the risk of getting infected through the donated kidney is very low, because these kidneys are screened before the implantation begins. If they are revealed as positive COVID-19 they would not be used.
Besides general and respiratory supports, Remdesivir medicine was approved to work on this virus. So like the other patients of COVID-19, it is recommended to use the monitored level of this drug for renal transplant patients in a hospital setting.
VIP Package
Treatment
Medical consultation
Post Treatment follow-up
Airport Pick up/Drop off
Visa
Hotel 5 * Top
VIP Transfer
Translator 7/24
Sightseeing Tours
Package A
Treatment
Medical consultation
Post Treatment follow-up
Airport Pick up/Drop off
Visa
Hotel 5 *
Transfer
Translator
Package B
Treatment
Medical consultation
Post Treatment follow-up
Airport Pick up/Drop off
Visa
Hotel 4 *
Package C
Treatment
Medical consultation
Post Treatment follow-up
Airport Pick up/Drop off
Kidney Transplant after a COVID-19
There is few published evidence regarding to safety of kidney transplant in patients who have healed from a mild or asymptomatic types of COVID-19. Up to now, there are some case studies on this subject to know how the kidney transplant would be after getting healed from this virus. The studies show that a past COVID disease cannot be the guarantee of a long-term protection and all the precautions must be taken.
Considering the high incidence of this disease among all the people including the dialysis patients, it is highly possible that these patients have a kidney transplant after getting infected. So it is necessary to collect information about this subject through case analysis and follow-up investigations.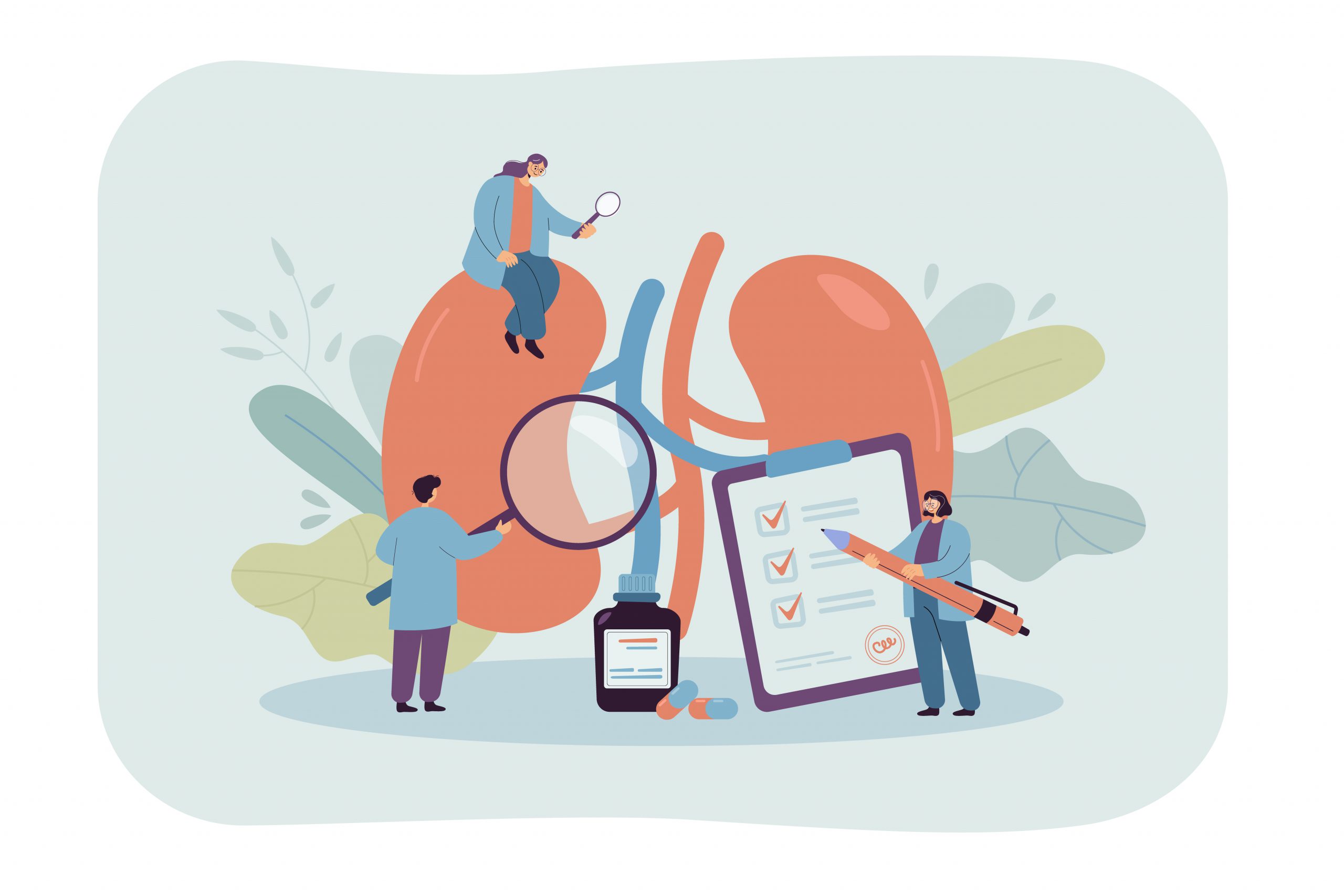 Special Considerations for Transplant Recipients
Due to taking immunosuppressive medicines, transplant recipients are at the higher risk of Covid-19 virus. If you are a recipient, you have to limit the risks of catching viruses by taking necessary precautions. Since the beginning of the pandemic, some of the kidney transplant organizations have established a number of general rules for protection including giving extensive information to patients, making limitation in collective transport, online interviews with patients before each session of hemodialysis, online appointments whenever it is possible, etc.
What should transplant patients know about COVID-19 and the vaccine?
Getting vaccinated is recommended to all the transplant recipients including renal patients. Although vaccines are less effective for organ transplant recipients because they take drugs which cause immunosuppression, it is still necessary to get vaccinated and have protection to some extent. These patients should still limit their exposure to coronavirus patients because the infection risk is still possible.
How to Stay Safe during COVID-19 Pandemic
To prevent catching and spreading coronavirus Centers for Disease Control and Prevention (CDC) recommends:
Wash your hands for at least 20 seconds or if it is not possible use hand sanitizer
Do not touch your face with unwashed hands
Keep your distance and stay 6 feet away from those who have respiratory symptoms like sneezing or coughing.
Wear a face mask and a face shield when you are in touch with other people especially in outdoors
Avoid going out for unnecessary reasons
If you have any symptoms of disease, stay at home and be in quarantine
Use a tissue to cover your cough and sneeze and then throw them in trashcan
Sanitize the surface of objects that you used constantly
And most importantly get vaccinated
Besides the recommendations above, you have to try to be relaxed during this pandemic because stress can weaken the immune system and prepare your body to get infected or not get treated easily. You can also check updated news from the Coronavirus Disease 2019 (COVID-19) page to get informed about the latest news.
If you need more information on this topic and want to consult, contact us NOW.
The consultant medical doctors of TebMedTourism Co. are at your service for free.


About TebMedTourism company
TebMedTourism Company is an International healthcare facilitator based in Tehran, Iran.
We start our professional activity in medical tourism industry regarding the profound capability of Iran in both healthcare & touristic fields.
We are ready with open arms to provide desirable services to our dear patients & guests from all over the world to enjoy world-class treatment quality and highly skilled doctors in Iran.
TebMedTourism company is cooperating with more than 40 internationally certified hospitals, 140 selected local hospitals, 300 specialized medical centers, 430 doctors, 112 hotels, domestic and international airlines in Tehran, Shiraz, Mashhad, Tabriz, Qom and other cities in Iran.
TebMedTourism team facilitates comprehensive medical & cosmetic packages in all medical & wellness & touristic fields aimed to achieve your desires.
TebMedTourism experienced team will make this procedure seamless and enjoyable from A to Z, so you will just focus on your recovery.
Communication ways:
call us: +98 912 098 5010
Visit us: No.2, First 8 meter alley, Nobovvat sq., Tehran, Iran
Mail us: [email protected]