Knee ACL and PCL damage: Repair or Reconstructive Surgery?
Anterior cruciate ligament (ACL) and Posterior cruciate ligament (PCL) are two main ligaments in the knee. If these ligaments get torn or get damaged, they will need repair surgery or if the damage is very serious, ACL and PCL reconstruction will be necessary to solve the problem.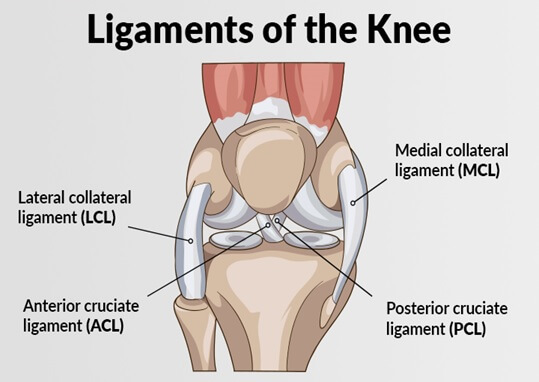 The function of ACL in your knee joint
ACL works as one of the major stabilizers of the knee joint without which the knee joint may tend to buck or give out, as it becomes unstable. This can especially be problematic in certain sports where a stable knee joint is required.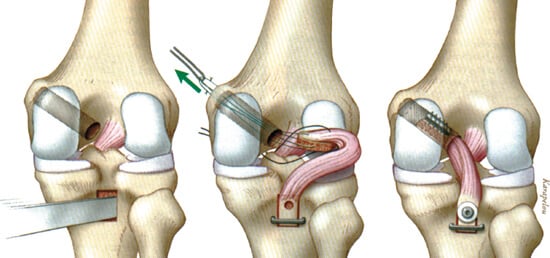 The function of PCL in your knee joint
PCL is one of the four ligaments that keep the knee in place and provide more stability. More specifically, it helps to ensure proper alignment of the tibia and femur bones. This ligament stretches across the back of the knee and connects the tibia to the femur. PCL prevents the tibia from moving too backward.
ACL damage: Repair or reconstruction?
Traditionally the injuries of ACL used to be treated with surgical reconstruction. This method means that the surgeon removes the remnant of the torn ACL and creates a new ligament with tissue from other areas of the body or it is donated from a cadaveric donor.
Though ACL reconstruction has been very successful, some surgeons think that it may not be the ideal solution for people with injured ACL.
Thus, ACL repair surgery was a result of an effort to find a better way for those who have injured their ACL. However, it has never worked well and resulted in a new gold way called ACL reconstruction in which a new ligament is created using non_ ACL tissue.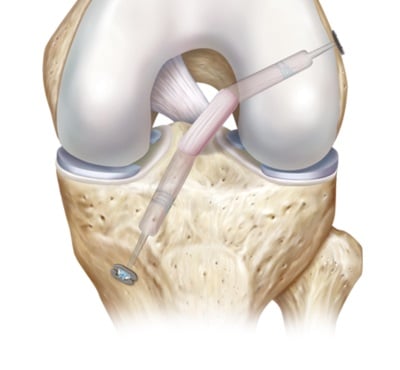 PCL damage: Repair or reconstruction?
PCL injury forces the knee to bend backward as it results from a direct blow to the tibia. If the injury is severe it will need surgery.
PCL injuries were historically treated by repair surgery. But, the gravity that pulls the tibia posteriorly led to increased stress on the repaired PCL and the prevention of optimal healing. The inadequate results of this method led to a shift toward a new method which is called PCL reconstruction.
ACL reconstruction and PCL reconstruction
ACL reconstruction is done under general anesthesia. The surgeon removes your damaged ACL and places a new segment of the tendon. This new tissue is called a graft that comes from another area of your body (autographt). It can also be a tendon from a deceased donor (Allograft).
Sockets or tunnels will be drilled into your thigh or femur bone and shin to position the graft accurately. Then the surgeon secures the frat to your bones. It is done with screws or other fixation devices. Finally, the graft serves as scaffolding that new ligament tissue can grow on.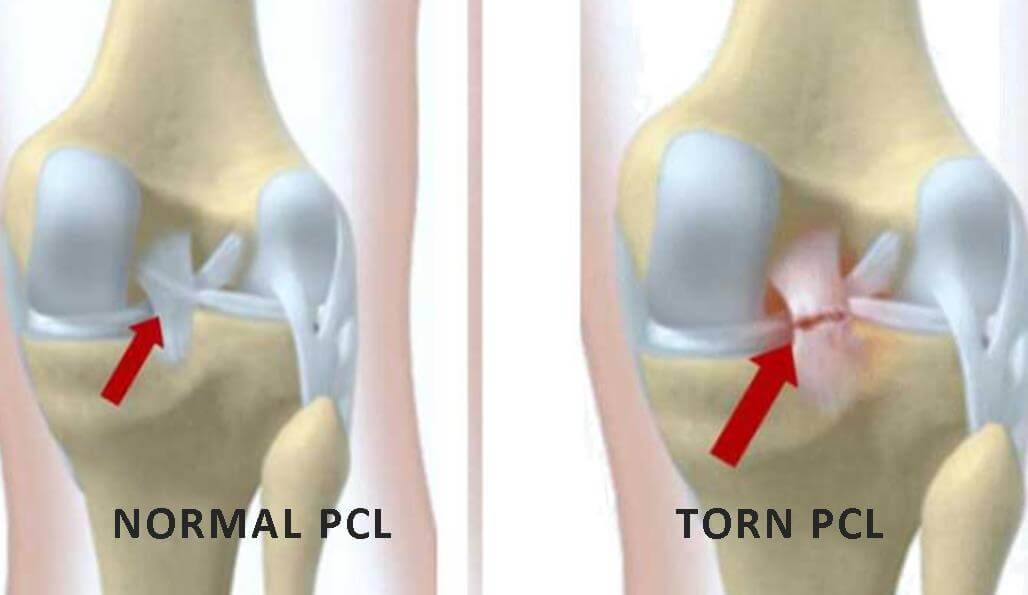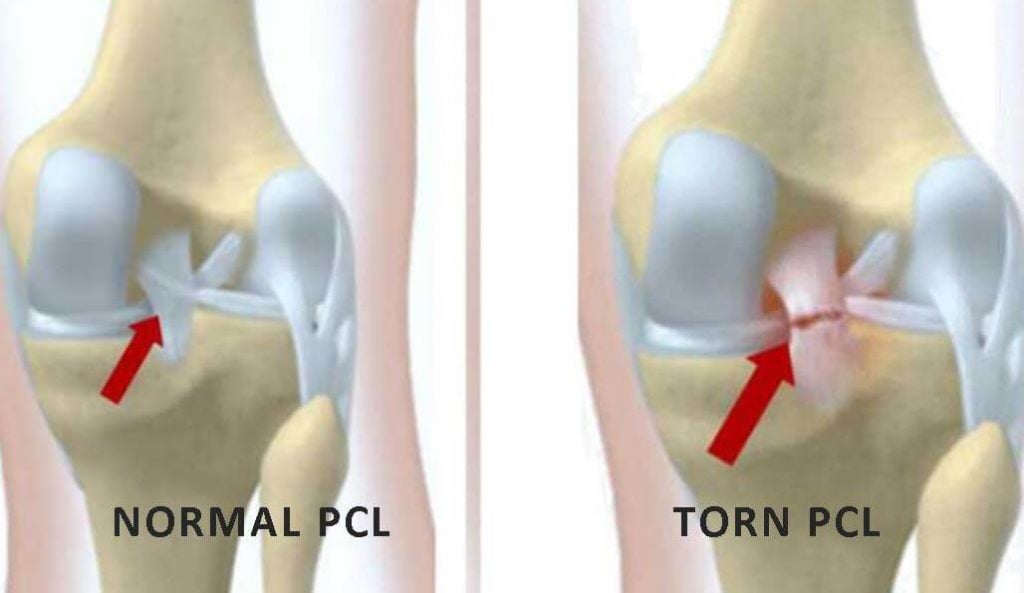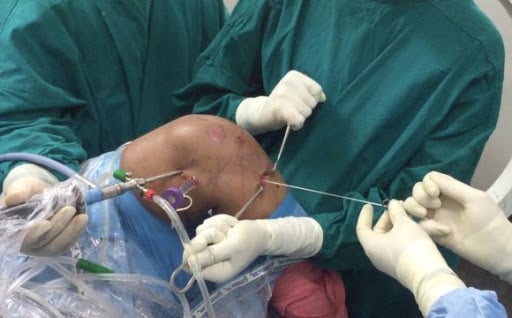 PCL reconstruction involves using autograft or allograft or ligament. Like ACL reconstruction, it is done under general anesthesia. The surgeon inserts a small incision in the knee joint. Then using special surgical devices he/she removes the injured PCL and replaces a new material. Then, the surgeon secures one end of the graft to the femur and the other end to the tibia.
Conclusion
Both anterior cruciate ligament and posterior cruciate ligament can be repaired or reconstructed in case they are injured. Though these methods can help you to get your knee stability again the results won't work as well as your natural ligaments. Prevention is always better than treatment.
VIP Package
Treatment
Medical consultation
Post Treatment follow-up
Airport Pick up/Drop off
Visa
Hotel 5 * Top
VIP Transfer
Translator 7/24
Sightseeing Tours
Package A
Treatment
Medical consultation
Post Treatment follow-up
Airport Pick up/Drop off
Visa
Hotel 5 *
Transfer
Translator
Package B
Treatment
Medical consultation
Post Treatment follow-up
Airport Pick up/Drop off
Visa
Hotel 4 *
Package C
Treatment
Medical consultation
Post Treatment follow-up
Airport Pick up/Drop off
TebMedTourism Company is an International healthcare facilitator based in Tehran, Iran.
We start our professional activity in medical tourism industry regarding the profound capability of Iran in both healthcare & touristic fields.
We are ready with open arms to provide desirable services to our dear patients & guests from all over the world to enjoy world-class treatment quality and highly skilled doctors in Iran.
TebMedTourism company is cooperating with more than 40 internationally certified hospitals, 140 selected local hospitals, 300 specialized medical centers, 430 doctors, 112 hotels, domestic and international airlines in Tehran, Shiraz, Mashhad, Tabriz, Qom and other cities in Iran.
TebMedTourism team facilitate comprehensive medical & cosmetic packages in all medical & wellness & touristic fields aimed to achieve your desires.
TebMedTourism experienced team will make this procedure seamless and enjoyable from A to Z, so you will just focus on your recovery.
Communication ways:
call us: +98(21) 88 177 537 and +98(21) 88 51 44 76
Visit us: 1st. Floor / No. 270 /Between Bagh & Azadi  Alleyways / North Sohrevardi st. / Tehran / Iran
Mail us: [email protected]