Plastic surgery and cosmetic surgery are two names that are sometimes used interchangeably. Even though both of these surgeries aim to improve the patient's appearance, they are different from each other in many aspects. In this paper, we are going to explain the terms "cosmetic surgery" and "plastic surgery" and their differences.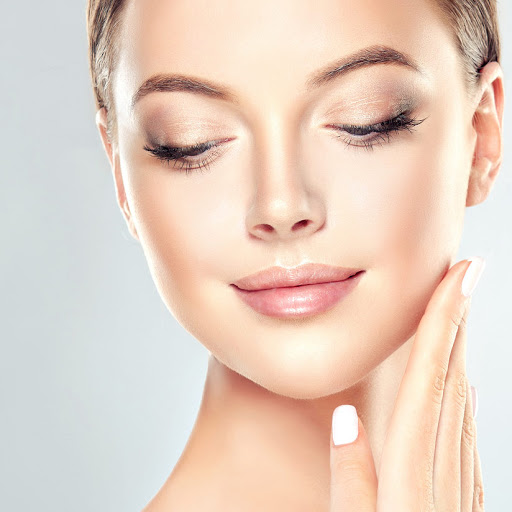 What is Plastic Surgery?
Plastic surgery is a medical field that deals with reconstructing defects on the face or body that happened by congenital deformities, trauma, burns, tumor removals, and other reasons. Plastic surgery is reconstructive which means it focuses on correcting the dysfunctional or nonfunctional area of the body. The common reasons for doing plastic surgery are:
Burn repair
Repair of congenital defects
Cleft lip or palate repair
Mastectomy scar repair
Breast reduction
Scar revision surgery
Reconstruction of body limbs such as legs, feet, fingers, etc.
Damages caused by a trauma
Reconstruction of Lower Extremities
The main goal of plastic surgery is to reconstruct defects and provide a natural appearance and improve face and body functions. Plastic surgery may be done as an elective or emergency surgery. Emergency surgeries are carried out because of existing an urgent threat to a person's life or organs. Plastic surgeries for scalp or face lacerations, nasal injuries, or hand burning are among some of the emergency causes of plastic surgery. However, a surgery like lip cleft is among surgeries that are not urgent.

What is Cosmetic Surgery?
Cosmetic (aesthetic) surgery is a branch of medicine aiming to enhance the aesthetic features of the appearance through several medical techniques. Cosmetic surgery can be performed on the face and body parts including the neck, breasts, and abdomen. The treated area is functionally normal, but it may need to be aesthetically enhanced according to the patient's desire. Some of the common cosmetic surgeries are:
Facelift
Rhinoplasty
Breast augmentation, breast reduction, or breast lift
Abdominoplasty or tummy tuck
Liposuction
Chin or cheek prosthesis
Lip augmentation
Neck lift
Brow lift
Eyelid lift
Hair transplant
Skin rejuvenation like Botox and Filler treatment
The techniques used in cosmetic surgeries are focused on improving the proportion and symmetry of the intended area in order to make it aesthetically more appealing. Cosmetic surgery is the patient's voluntary choice because the area under treatment is not dysfunctional but may need aesthetical improvement according to the patient's interest. A plastic surgeon as well as doctors from other medical fields can do cosmetic surgery.
The Difference between Plastic and Cosmetic Surgery
Plastic surgery is dedicated to reconstruct facial and body defects that occurred due to birth disorders, an incident, burns, and other reasons. Plastic surgeries have reconstructive nature and intend to correct dysfunctional areas. On the other hand, cosmetic surgeries are always elective and are performed for getting aesthetic appeal, not for dysfunctional organs.
Required Training for Plastic and Cosmetic Surgeons
Due to the different outcome of each surgery, the training for cosmetic and plastic surgeries are also different. For cosmetic surgery, there is no specific residency program that is focused on cosmetic procedures. Therefore surgeons who are willing to pursue cosmetic surgeries need to have a medical school background and a fellowship program in a surgical specialty usually followed by receiving a board certification, or post-residency training in cosmetic surgery through workshops, seminars, and lectures.
Plastic surgeons usually follow a similar path and in addition to that, they complete a residency or fellowship course in plastic surgery. It is optional for a plastic surgeon to undergo additional training in cosmetic surgery.
How is Insurance Coverage for Cosmetic and Plastic Surgeries?
Plastic surgery is usually done for restoring the function of a damaged or defective part of the body; therefore, the expenses may be covered by your medical insurance. However, in the case of cosmetic surgeries, the terms of receiving insurance are different. Due to the purpose of cosmetic surgery, which is enhancing the aesthetic features of the face and body, the expenses are most probably not covered by insurance companies. It is a rare condition when individuals suffer from functional problems and to solve the problem, they can get a cosmetic benefit as well. For instance, a person must show loss of vision in order to get the benefit of having eyelid surgery with insurance coverage.
What about Cosmetic Surgery Overseas?
Having cosmetic surgery overseas is now more common than before. People can take advantage of the best-quality cosmetic surgeries carried out by the experienced physicians of each cosmetic field of medical surgery all around the world. Sometimes these medical services are even less expensive when they are done overseas. For example, Iran is one of the most popular countries in the field of rhinoplasty with highly experienced surgeons and amazingly affordable costs.
On the other hand, doing cosmetic surgery abroad has its own challenges, because you should know if the surgeon is well-trained or if the clinic is safe. In this case, choosing a trustworthy healthcare facilitator can help you take advantage of qualified surgeons and well-equipped centers that fit your expectation.
TebMedTourism healthcare facilitator provides the best medical and non-medical services and arranges follow-up sessions for all of the clients in Iran. We will be by your side from the moment you enter the country until you are fully recovered. For getting more information about the conditions and prices of each cosmetic surgery, you can consult with our doctors easily through provided numbers of our online form.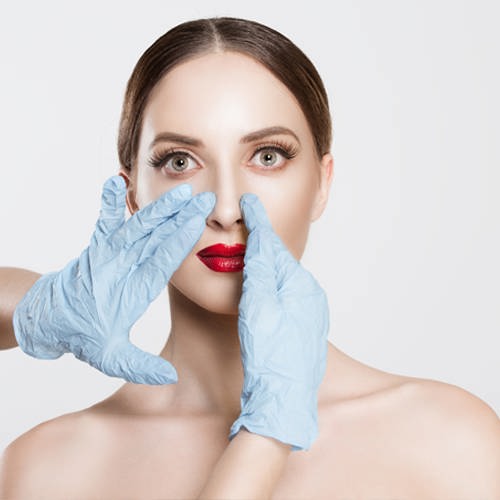 Cosmetic Plastic Surgery at Tebmedtourism Company (International healthcare facilitator):
TebMedTourism Company is an International healthcare facilitator based in Tehran, Iran.
We start our professional activity in medical tourism industry regarding the profound capability of Iran in both healthcare & touristic fields.
We are ready with open arms to provide desirable services to our dear patients & guests from all over the world to enjoy world-class treatment quality and highly skilled doctors in Iran.
TebMedTourism company is cooperating with more than 40 internationally certified hospitals, 140 selected local hospitals, 300 specialized medical centers, 430 doctors, 112 hotels, domestic and international airlines in Tehran, Shiraz, Mashhad, Tabriz, Qom and other cities in Iran.
TebMedTourism team facilitates comprehensive medical & cosmetic packages in all medical & wellness & touristic fields aimed to achieve your desires.
TebMedTourism experienced team will make this procedure seamless and enjoyable from A to Z, so you will just focus on your recovery.
Hemorrhoids in iran , Hemorrhoids clinics in iran , Hemorrhoids surgery cost in iran