Rhinoplasty or nose job surgery procedure

Rhinoplasty in Iran
Rhinoplasty, also referred to as a nose job, is basically a cosmetic surgery procedure that alters and reconstructs the natural nose into a more aesthetically pleasing form. There are generally two types of cosmetic surgery performed under the title of rhinoplasty; reconstructive rhinoplasty which restores the normal shape and function of the nasal bones and skin; while cosmetic rhinoplasty alters the appearance of an existing nose through the creation of new or aesthetic facial features.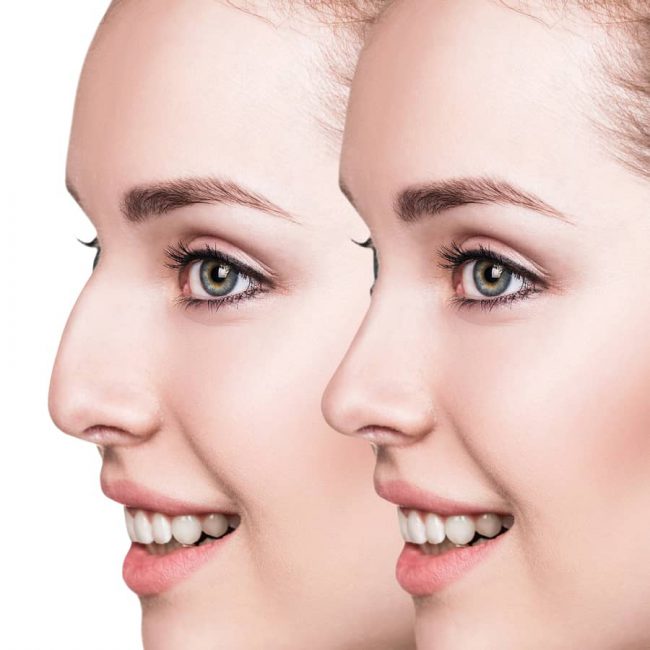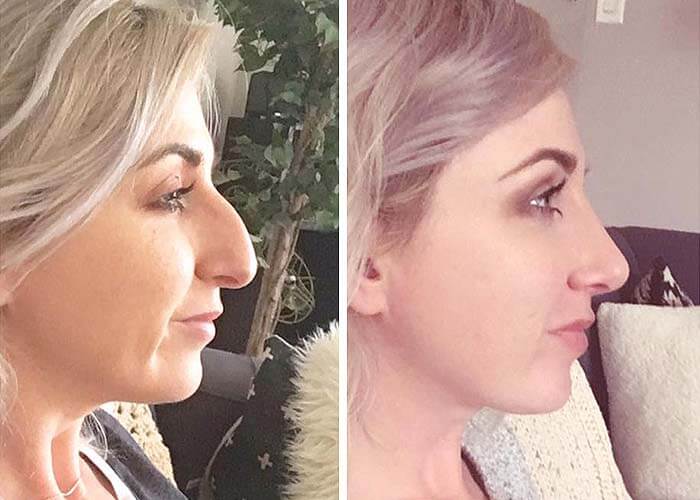 Before embarking upon any rhinoplasty surgeries, patients must ensure that they have a good health history and are of healthy stature with no known medical diseases that may influence their decision to undergo rhinoplasty. The general recommendation from practitioners of rhinoplasty is that any candidate for rhinoplasty should be under medical supervision at all times and should be free from any known medical conditions that may negatively impact upon the surgical procedure.
The majority of rhinoplasties are performed on patients who have an abnormality in one or more of the patient's body structure. The most common type of rhinoplasty surgery performed on people with crooked noses and enlarged palates is called a 'nose job' and involves the use of an endoscopic camera to provide patients with a view of their nose.
Depending upon the type of surgery you wish to undergo, the surgeon's tool box will vary greatly. It is common practice to utilize different tools depending upon the type of procedure required. These include but are not limited to, endoscopic cameras, digital microscopes, and ultrasonic instruments.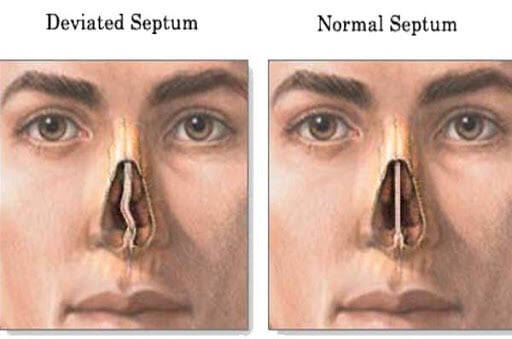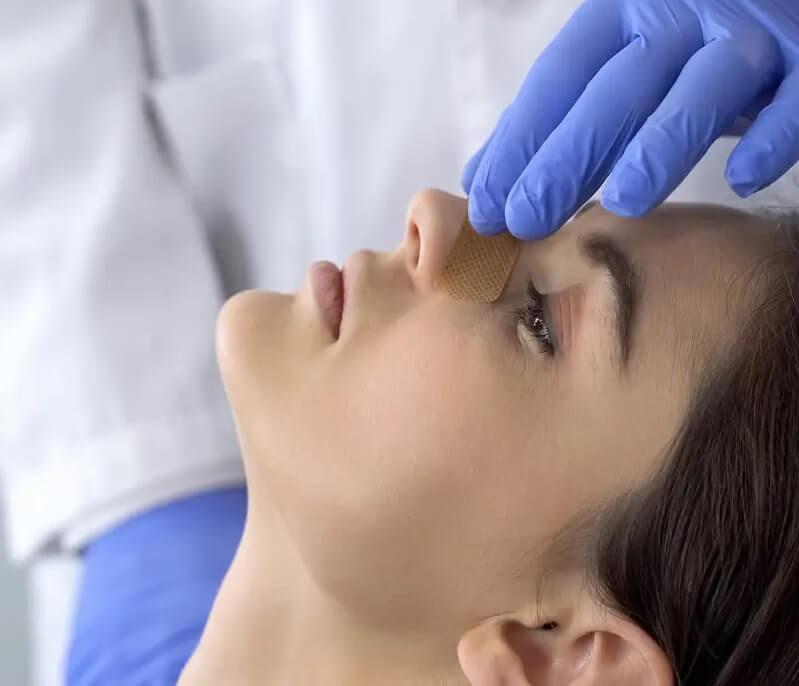 All of these tools are used to alter or reconstruct a patient's natural nose for a surgical procedure. A common tool that is used in rhinoplasty surgery is the nasofacial endoscope, which is an instrument similar to a tiny telescope. This instrument is placed into the nostril by a small incision and a small camera is placed into the nostril to see it from various angles and from different angles depending upon the need of a particular patient.
Another useful tool that is commonly used is the plastic surgeon uses is the rhinoscope. This is another instrument similar to the endoscope, which is inserted into the nasal passage through a small incision in the nasal wall and uses a light beam to illuminate the nasal bone and cartilage.
In some cases the surgeon may use a laser to create a mold of a patient's nose for a surgical procedure, especially if there is a lot of scarring or skin discoloration. A digital microscope is also a useful tool to see what's going on inside of the nostril.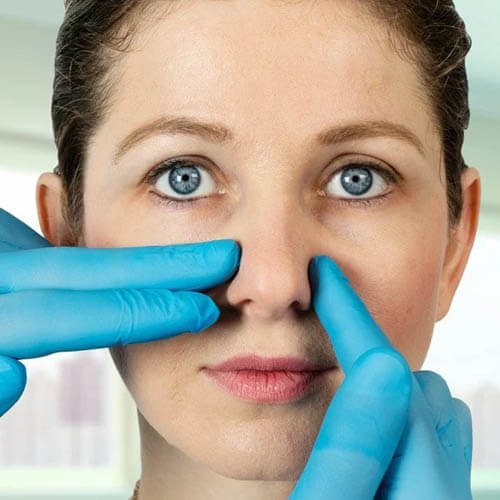 The different types of rhinoplasty surgeries are used to alter and reconstruct the natural shape of the nose. It's possible for a patient to undergo several different procedures that will work to reshape their nose and improve its appearance which is called "septorhinoplasty". As mentioned before, the plastic surgeon is a vital component in ensuring that each patient has a positive and pleasant experience when undergoing rhinoplasty or nose job surgeries.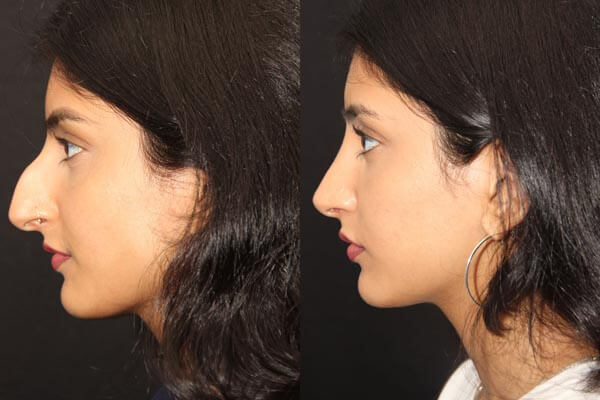 VIP Package
Treatment
Medical consultation
Post Treatment follow-up
Airport Pick up/Drop off
Visa
Hotel 5 * Top
VIP Transfer
Translator 7/24
Sightseeing Tours
Package A
Treatment
Medical consultation
Post Treatment follow-up
Airport Pick up/Drop off
Visa
Hotel 5 *
Transfer
Translator
Package B
Treatment
Medical consultation
Post Treatment follow-up
Airport Pick up/Drop off
Visa
Hotel 4 *
Package C
Treatment
Medical consultation
Post Treatment follow-up
Airport Pick up/Drop off
About TebMedTourism company
TebMedTourism Company is an International healthcare facilitator based in Tehran, Iran.
We start our professional activity in medical tourism industry regarding the profound capability of Iran in both healthcare & touristic fields.
We are ready with open arms to provide desirable services to our dear patients & guests from all over the world to enjoy world-class treatment quality and highly skilled doctors in Iran.
TebMedTourism company is cooperating with more than 40 internationally certified hospitals, 140 selected local hospitals, 300 specialized medical centers, 430 doctors, 112 hotels, domestic and international airlines in Tehran, Shiraz, Mashhad, Tabriz, Qom and other cities in Iran.
You may also like to do Rhinoplasty in Iran:
TebMedTourism team facilitates comprehensive medical & cosmetic packages in all medical & wellness & touristic fields aimed to achieve your desires.
TebMedTourism experienced team will make this procedure seamless and enjoyable from A to Z, so you will just focus on your recovery.
Communication ways:
Call us: +98 912 098 5010
Visit us: 1st. Floor / No. 270 /Between Bagh & Azadi  Alleyways / North Sohrevardi st. / Tehran / Iran