In order to undergo the IVF process, there are several IVF protocols that can be used to stimulate the ovaries by the use of certain medications and prepare them for in vitro fertilization (IVF). This process is done in order to reach an optimal number of eggs to be fertilized and make healthy embryos so that at least one pregnancy occurs.
There are different types of IVF protocols and each of them can be suitable for certain patients. For choosing the best IVF protocol, you need to consult with your fertility doctor to review your medical records (woman's age, response to the medication and the outcome of previous attempts) and decide which protocol is right for you.
Quick Information

cost

2400$

Anesthesia

Local

Duration of procedure

3-4 weeks

Hospital Stay

Zero day

Minimum Stay in Iran

3 to 4 weeks
What is the Goal of a good IVF Ovarian Stimulation?
The goal of stimulating ovaries is to get about 8 to 15 eggs at the egg retrieval procedure in order to make sure IVF process works and end to a suitable result. Fertility doctors have to be careful not to overstimulate the ovaries because it leads to Ovarian Hyper-Stimulation Syndrome (OHSS) which can cause discomfort and disease for the patient.
In the recent years, Lupron triggers are used to keep high success rates and significantly decrease the risks of ovarian hyper-stimulation at the same time. On the other hand, stimulation should not be to the low extent so that retrieved eggs be insufficient.  Of course there is a possibility of IVF success by the use of very low number of the eggs, but the success rate goes noticeably higher when more eggs are harvested.
IVF + Embryo Transfer
21-28 days
Treatment
Medical consultation
Post Treatment follow-up
Airport Pick up/Drop off
IVF + PGD (Sex Selection)
21-28 days
Treatment
Medical consultation
Post Treatment follow-up
Airport Pick up/Drop off
IVF + Egg donation
21-28 days
Treatment
Medical consultation
Post Treatment follow-up
Airport Pick up/Drop off
IVF + Egg Donation + PGD
21-28 days
Treatment
Medical consultation
Post Treatment follow-up
Airport Pick up/Drop off
How many Follicles is needed to Get Pregnant with IVF?
It is not usually difficult to get enough follicles to use for insemination, however sometimes ovaries do not respond well to the stimulating medications. This issue can be related to the factors like the age of the woman, the way that the ovaries respond to the medications, and the couple's willingness for continuing the egg retrieval process. The fewer eggs we have, the fewer chances of IVF success can be observed.
The ability of ovaries for stimulation can be predicted relatively well by an ultrasound test. The number of needed follicles depends on the factors like their size, age of the woman, the FSH level, etc. A doctor might do the egg retrieval with only one follicle while the other doctor wants a minimum of 3-4 mature follicles. However, the minimum number that is needed for IVF process can be on average 3 to 5 follicles, so that IVF procedure works well.
IVF Protocols
Antagonist Protocol (Short Protocol)
This is the most commonly used protocols for IVF. It is effective for most of the patients and contains the lowest number of injections. In this protocol, you will be informed to use birth control pills before starting the IVF cycle. For 10 days you will be taking follicle-stimulating hormone (FSH) and will have luteinizing hormone (LH) injections.
Around the day 5, the Gonadotropin-Releasing Hormone (GNRH) antagonist is used in order to prevent premature ovulation. Your doctor may use "Lupron trigger" or "dual trigger" medicines to stimulate the maturation of the eggs before retrieval process begins. In this way the risk of Ovarian Hyper-Stimulation Syndrome (OHSS) decreases significantly.
Lupron Down Regulation (Long Lupron Protocol)
This protocol is mostly used in the younger patients or those who had poor-quality embryos in their previous protocols. You will be prescribed to take birth control pills before starting the cycle of IVF. On the third week your doctor will order an injectable medication called Lupron. By undertaking Lupron injections, your pituitary gland temporarily stops secretion of FSH and LH hormones. Injections can control the cycle and prevent premature ovulation of the follicles.
The Micro-dose Lupron Flare Protocol
The micro-dose Lupron is prescribed for those patients who had a poor response to their previous protocols due to their high reproductive age or low ovarian reserve. The flare protocol is used to make the ovaries quickly respond to the stimulation and produce enough mature eggs to be used in the IVF process. The lower dose of Lupron stimulates the body's natural FSH production instead of suppressing it. Taking micro-dose Lupron for stimulation phase continues until the injection of the Human Chorionic Gonadotropin (HCG) trigger. This protocol usually makes the IVF process work by enhancing the response speed of the ovaries.
Estrogen Priming Protocol
Women who respond poorly to the short protocols and have low ovarian reserve may enhance their ovaries response by using this protocol. Estrogen Priming Protocol synchronize more follicles for retrieval. For this aim, your fertility doctor may suggest you to undergo an estrogen medication and probably a few days of GNRH antagonist before you start the IVF cycle.
Mini-IVF or Micro-IVF Protocol:
Some experts believe that minimal stimulation may offer some benefits instead of using traditional treatment. The related doctor may prescribe fertility pills or medications in very low dosage in order to retrieve just one or two eggs each time. The disadvantage of using this protocol is that it produces just a few healthy eggs and it needs undergoing more egg retrievals for achieving the goal of getting pregnant.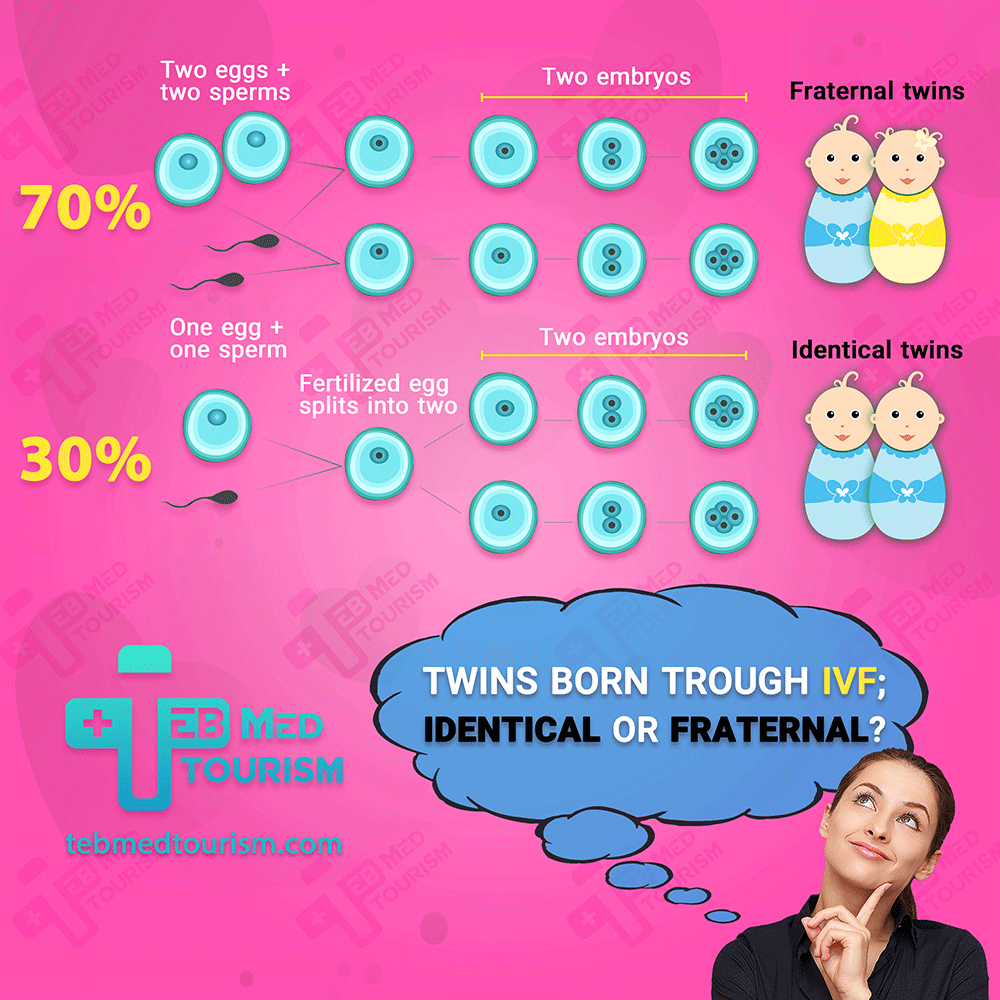 What is the best IVF Protocol?
It is fair to say that the best IVF protocol is neither maximal nor minimal, instead of them, it should be optimal based on the patient's age, medical history, basal follicle count, Anti-Mullerian Hormone (AMH) levels, and family building aims. Before starting the IVF cycle, you have to consult with your fertility doctor to find out which protocol best fit your condition. In TebMedTourism company, by introducing you to our professional team, we pave the way of your fertility treatment. For getting more information, contact us now and consult with our experts free of charge.
If you need more information on this topic and want to consult, contact us NOW.
The consultant medical doctors of TebMedTourism Co. are at your service for free.


About TebMedTourism company
TebMedTourism Company is an International healthcare facilitator based in Tehran, Iran.
We start our professional activity in medical tourism industry regarding the profound capability of Iran in both healthcare & touristic fields.
We are ready with open arms to provide desirable services to our dear patients & guests from all over the world to enjoy world-class treatment quality and highly skilled doctors in Iran.
TebMedTourism company is cooperating with more than 40 internationally certified hospitals, 140 selected local hospitals, 300 specialized medical centers, 430 doctors, 112 hotels, domestic and international airlines in Tehran, Shiraz, Mashhad, Tabriz, Qom and other cities in Iran.
TebMedTourism team facilitates comprehensive medical & cosmetic packages in all medical & wellness & touristic fields aimed to achieve your desires.
TebMedTourism experienced team will make this procedure seamless and enjoyable from A to Z, so you will just focus on your recovery.
Communication ways:
call us: +98 912 098 5010
Visit us: 1st. Floor / No. 270 /Between Bagh & Azadi  Alleyways / North Sohrevardi st. / Tehran / Iran
Mail us: TebMedTourism@gmail.com