While there are several ways for weight loss like diets, supplements, meal reduction, and exercise, a person may still have problems shaping their bodies in their desired way. However, by the technology improvements, there are modern techniques that can help weight improvements. Lipomatic, liposuction, and lipolysis are three cosmetic procedures that shape body parts and improve their contours. Nevertheless, how are these procedures differ from each other?
In this article, TebMedTourism has gathered some information about each of these methods. Moreover, we also provided some of the common pros and cons of these methods for a better comparison. Remember that even though this information is useful for finalizing your decision, TebMedTourism still recommends consulting with your doctor and explaining your goals. Your doctor will often suggest the best method considering your physical and health condition, the area of treatment, and your aesthetic goals.
What is Lipomatic?
Lipomatic is the most recent method of body fat removal with unbelievable results compared with other fat removal methods. Lipomatic focuses on changing the size and shape of the body parts and makes them have better contouring.  This surgery does not usually require an anesthetic and can be performed at an outpatient clinic. Within one session, it removes a large amount of fat from the body with the least complications.
In this surgery, the patients do not experience skin loose. During this procedure, the fat is eliminated physically and is destroyed by vibrational movements of the cannula tube. The fat cells are emulsified in a physical way. The emulsion slowly is discharged from the body to shape the body. This method is much safer compared to traditional liposuction.
Then the fat is pulled out of the body without pain and bleeding. In this method, tissue damage is reduced to the lowest level. The lipomatic lipids are highly purified and 80% of removed fat cells are suitable for injecting into the other body parts including the buttocks, chest, legs, and face. The recovery period after this surgery is between 3 and 7 days.
What are Lipomatic advantages?
Short recovery
No need for anesthesia
Least swelling and bruising
No need for follow-up visits
No skin burn
Less pain
Shorter time of operation
Better skin shrinkage
Extracting fat alive so that it can be injected into the other body organs
Better treatment for fibrotic areas such as the waist, men's breasts, and patients who have already done liposuction
No fat embolism risk
Simultaneous use of both vibration and suction technology
There is a possibility of adjusting the tumescent solution temperature to the patient's body temperature.
Due to the three-dimensional cannula movements, the more normal drainage of fat leads to a more natural skin appearance after lipomatic.
Three-dimensional movement of the cannula causes the formation of collagen in the target area. Therefore, it can help accelerate the accumulation and tightening of the skin.
Infrasonic waves of the lipomatic cause localized numbness of the cells, so patients are more comfortable during and after surgery.
The lipomatic device protects the vessels, nerves, and muscles. Lipomatic cannula breaks down the fat 600 times per minute producing an emulsion, and then the device discharges the emulsion.
What are Lipomatic disadvantages?
Severe bruising
Inflammation
Thrombophlebitis
Numbness
Infections
Internal organ punctures
Death
Kidney or heart problems
Pulmonary embolism
Pulmonary edema
Allergic reaction
Skin burns
How is the Recovery after Lipomatic?
While lipomatic can remove more fat tissue compared to classical liposuction, it does not harm the skin. There is a shorter recovery period compared to liposuction. However, you should wear a compression garment for a certain period as your doctor recommends. You should do it to prevent your skin from sagging.
You can continue your daily work the next day since the operation is painless and there are only small incisions. The recovery period depends on the treated area but it is too short in comparison to other methods. This period could be between 2-3 days. However, patients should take care of themselves for about one month after the procedure.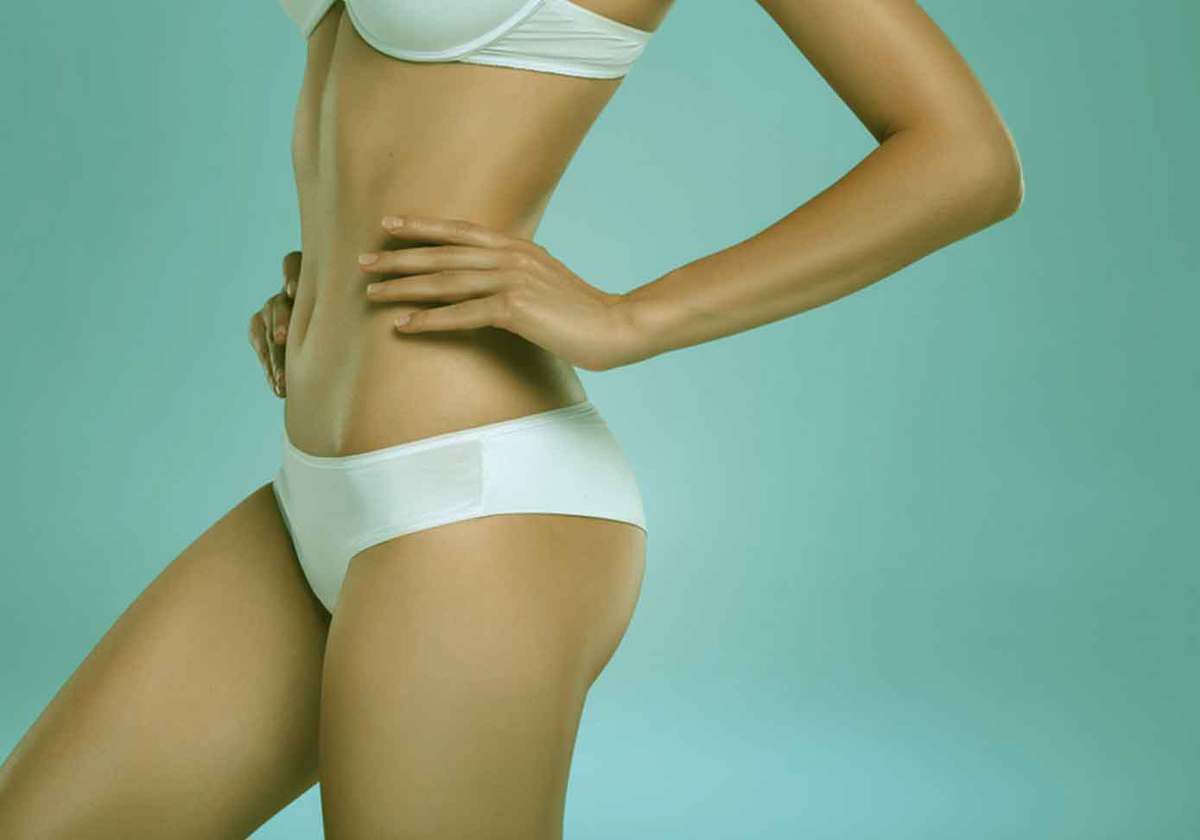 What is Liposuction?
Liposuction, which is also called lipoplasty, liposculpture suction, lipectomy, or lipo, is a cosmetic surgery aiming to break up the unwanted fat deposits in your body and to slim and reshape specific areas of the body.  Liposuction improves body contours and proportion. It is often used to treat the abdomen, thighs, buttocks, waist, neck, chin, upper arms, and ankles.
For patient comfort, some type of medication is used before the surgical procedure which can be local anesthesia, intravenous sedation, or general anesthesia. Liposuction is done through small incisions. Then a thin tube known as a cannula is inserted through the incisions to loosen excess fat through a controlled back and forth motion. After that dislodged fat is then suctioned out of the body using a surgical vacuum or syringe attached to a hollow instrument known as the cannula.
Once the swelling and fluid retention go down, the improved body contours will be apparent. You should keep in mind that liposuction is not an ideal method for considerable weight loss and treating obesity. candidates should have a stable weight interested in reshaping specific parts of the body. This method will not treat cellulite, stretch marks, or dimples.
In this procedure, the amount of fat that can be safely removed is limited. If too much fat is removed from a specific area, some dents or lumpiness can appear on the skin. The result of liposuction is permanent unless the patient has an inappropriate lifestyle that increases the risk of growing the remained fat cells.
Liposuction works best with those who have good skin elasticity since the skin should adjust itself to new contours. Those who have weak skin elasticity may end up with loose and saggy skin which might mold itself to the new contouring after some time or it might need medical help.
What are Liposuction advantages?
Reducing fat
Safety of the procedure
Revealing muscle tone
Short recovery time
Permanent results
Ability to be done simultaneously with other procedures like breast enhancement, facelift, etc.
Improves health
Improves your appearance and your self-esteem

 Liposuction Risks
Contour irregularities
Fluid accumulation
Numbness
Infection
Fat embolism
Internal puncture
Kidney and heart problems
Lidocaine toxicity
What is Lipolysis? 
Lipolysis is a cosmetic surgery that uses laser energy to break down unwanted body fat. In this method, a small incision is made in the body so that the laser beam has its effect on the tissue better. Then a wider incision is made to remove the fats from the body. Lipolysis works best with parts of the body with small fat deposits. A common type of laser lipolysis is SculpSure.
Lipolysis is a less invasive method compared to liposuction. It does not need anesthesia and there is no need for incisions. This procedure boosts lymphatic circulation; therefore, it increases fat metabolism and decreases cellulite appearance. It can also make skin tighter. This method can be used for different parts of the body such as cheeks, arms, buttocks, double chin, back, flanks, waistline, abdomen, etc.
A good lipolysis candidate could be an individual who wants to get rid of unwanted fats that are resistant to diet and working out. This method does not need patients to have special requirements since there is almost no risk for this method. Swelling and bruising can be among the possible complications of this method but they will go away within a week.
What are Lipolysis advantages?
There is a low risk of infection in the treated area.
The shorter recovery period compared to other procedures.
Ability to resume normal activities after about a week.
It can be done in the doctor's office.
It has skin tightening effects
It is less invasive than surgical liposuction
Local anesthesia
No visible scarring on the area of treatment
FDA-approved procedure
Safety and precision
And the other benefits of other fat removal procedures.

What are Lipolysis disadvantages?
May be inadequate for treating large areas.
Un-administered use of laser wavelength can cause burns on the skin
If not treated at a recognized clinic, lumpiness or uneven skin texture can happen.
Sometimes several sessions are needed to get the desired results.
Not so effective in reducing cellulite from arms, legs, or buttocks
Anesthesia may be required depending upon your pain threshold.
The Bottom Line
Remember that when you remove fat by liposuction, lipolysis laser, and lipomatic, the patient will not lose weight significantly, but they decrease in size. Therefore, it is a misconception that this method can dramatically lose weight. By undergoing these methods, the patient will eventually lose between 5 and 10 kilograms. People with chronic obesity who want to reduce their weight considerably need to use methods like sleeve surgery or gastric bypass provided that the patient is a suitable candidate for this surgery.
If you are interested in being treated by any type of weight loss surgery, contact TebMedTourism, the most professional healthcare company active in Iran. We can help you from the starting point to the end when you go back home satisfied with the offered medical and non-medical services. We provide the best surgeons in the field of weight loss surgery while offering medical services at the lowest costs. To get more information, contact us through WhatsApp now. We have answers to all of your questions!

Weight loss Surgery at Tebmedtourism Company (International healthcare facilitator):
TebMedTourism Company is an International healthcare facilitator based in Tehran, Iran.
We start our professional activity in medical tourism industry regarding the profound capability of Iran in both healthcare & touristic fields.
We are ready with open arms to provide desirable services to our dear patients & guests from all over the world to enjoy world-class treatment quality and highly skilled doctors in Iran.
TebMedTourism company is cooperating with more than 40 internationally certified hospitals, 140 selected local hospitals, 300 specialized medical centers, 430 doctors, 112 hotels, domestic and international airlines in Tehran, Shiraz, Mashhad, Tabriz, Qom and other cities in Iran.
TebMedTourism team facilitates comprehensive medical & cosmetic packages in all medical & wellness & touristic fields aimed to achieve your desires.
TebMedTourism experienced team will make this procedure seamless and enjoyable from A to Z, so you will just focus on your recovery.