Today, there is a lot of news from celebrities, models and actresses using a surrogate, but why do celebrities use  surrogate? In this article of TebMedTourism, we introduce few celebrities who welcomed children via surrogacy journey.
Many factors lead celebrities to choose surrogacy. We describe in detail why the following stars say welcome to their new children via gestational surrogacy.
We introduce 15 celebrities that announce their parenthood via surrogacy. We might think the only reason that celebrities use surrogacy for having a child / children is, to keep their physical appearance in shape, but it is really not. We can name some of the reason for celebrities' surrogacy:
Aging and not being in age of child bearing
Incapability of tolerating pregnancy complications conditions
Struggling with fertility
Morbidities such as cancer, drug and alcohol abuse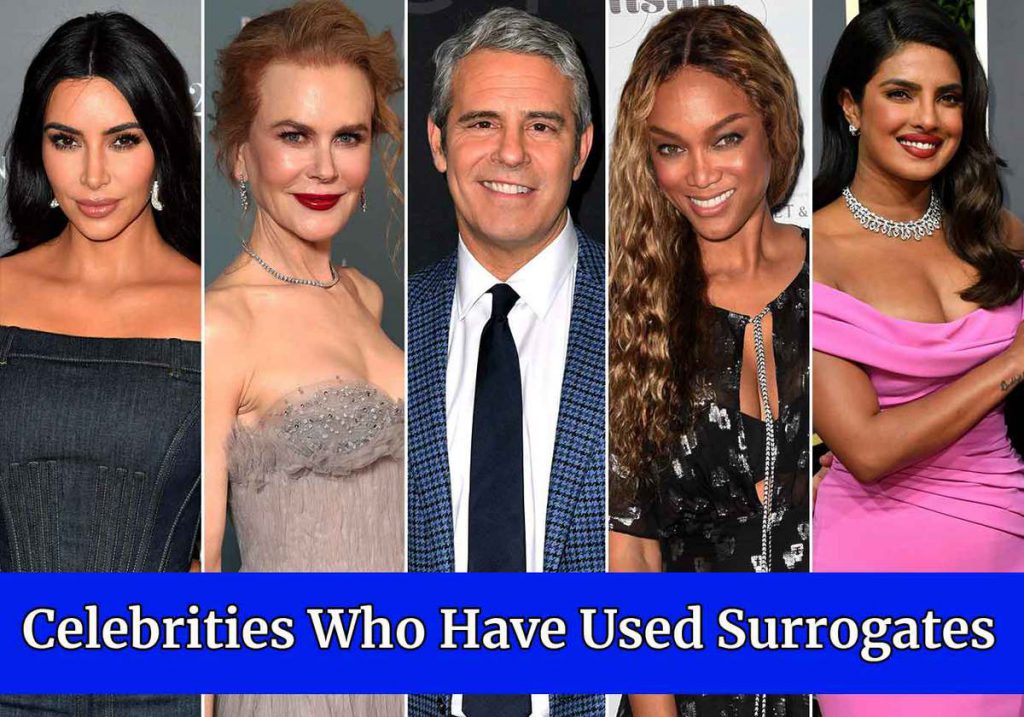 Celebrities Who Have Used Surrogates!
Are stars just like us? When it comes to infertility and surrogacy, you 're right. Surrogacy is more common than you might think in Hollywood and Bollywood. Countless celebrities have used surrogates to carry their children for various reasons, and the list continues to grow. You might not be aware of these 15 celebrities who used surrogates!
Hollywood celeb moms who welcomed babies using a surrogate:
1.      Nick Jonas and Priyanka Chopra
This couple, in the last interview, explained that they have a busy life and don't have enough time for child-bearing, but some followers think they chose to employ a surrogate because they thought it would be simpler!
As you see, one of the reasons that celebrities use a surrogate is their occupations from modeling, acting, etc. IVF and surrogacy come and help them to preserve their employment and life style.
2.      Sarah Jessica Parker and Matthew Broderick
Sarah Jessica Parker and Matthew Broderick expanded their family with the aid of a surrogate. In 2009, the couple welcomed twin girls into their family. They previously had a son by natural pregnancy.
This actress explained the reasons that led her choosing surrogacy was Secondary infertility.
Secondary infertility exhibits many of the same symptoms as other types of infertility. Secondary infertility, on the other hand, occurs when you are unable to conceive or carry a baby to full term following a previous successful pregnancy. Either the man or the woman can cause infertility.
3.      Kim Kardashian and Kanye West
Kim gave birth to the first two children naturally, but why Kim Kardashian used a surrogate? Kim's difficulties with pregnancy led to a condition called placenta accreta, which makes another pregnancy fatal. Placenta accreta is a dangerous complication of pregnancy that happens when the placenta grows too deeply into the uterine wall. So Kardashian chooses a surrogacy journey with a secure surrogate to prevent fatal pregnancy.
Kim said about her treatment story for the first child: "It was a long road. I was going to the doctor in Beverly hills every day at five AM to test if I was ovulating or not". Because of the exhausting experience of the first child, Kim decided to end such a difficult struggle for a successful pregnancy and finally used a gestational surrogate for her new child.
4-  Khloe Kardashian and Tristan Thompson
The reason that Khloé used a surrogate mother was the 80% possibility of miscarrying. She experienced several early miscarriages, so she chose surrogacy. Miscarriage is the other reason that celebrities use a surrogate.
5.      Nicole Kidman and Keith Urban
This happy couple's second daughter, was born via surrogacy in 2010. Most likely due to keep her body in shape and occupational matters.  "No words can completely express the enormous appreciation that we feel for everyone who was so supportive throughout this process, in particular our gestational carrier," the couple said in a statement mentioned on social media.
6.      Kristen Wiig & Avi Rothman
Kristen and Avi were announced to be engaged by PEOPLE in August 2019. The pair expects to give birth to twins through surrogacy in early 2020.
Wiig had been trying to get pregnant for five years, but it was unsuccessful. She reported it was the "most difficult time of her life,". However, she was against using a surrogate, and every time her doctor suggested alternative routes, she said to him: "nope. Never again bring up the subject".
But eventually, she understood that she merely needed an assistant and discovered the most incredible surrogate. Successfully her surrogacy procedure leads to healthy twins.
7.      Jamie Chung and Bryan Greenberg
Chung had previously been transparent about struggling with infertility. In 2019 she to freeze her eggs. She Chung and Greenberg finally decided to keep their pregnancy news a secret, though. Due to her cancer, she became pregnant in this situation, and he chose surrogacy, which resulted in twins.
She stated in media that she feared pregnancy, despite wanting to have children, she was "terrified" that getting pregnant would entirely jeopardize her job.
She was one of the celebrities that was ashamed about her surrogacy journey, so for months kept IVF surrogacy so private and one year after announce it. However, the other celebrities conveniently announce IVF and surrogacy
8.       Sally Obermeder
Sally was diagnosed with stage-three breast cancer while carrying her first child, Annabelle, and found she had a tennis ball-sized lump in her breast.
Sally and Marcus decided to find a surrogate in the US in order to grow their family. They grew close to mother-of-three Rachel, who gave birth to their second child, Elyssa, in December 2016.
Bollywood celebrities who opted for childbirth via surrogacy:
9.      Aamir Khan and Kiran Rao
Aamir Khan and Kiran Rao, the first modern Indian couple, announced in a public notice they used IVF surrogacy to bring their son, Aza Rao Khan, on December 5, 2011. Also, they expressed happiness in choosing the IVF surrogacy procedure for parenthood.
10.  Sohail Khan
To have Yohan Khan, Sohail Khan and his wife Seema Khan chose surrogacy procedure. These Bollywood celebrities avoided discussing the factors that led them to choose the IVF surrogacy treatment.
11.  Shah Rukh Khan
The time Shah Rukh Khan and Gauri Khan made the decision to have a third child in their 40s, they already had two children. They received advice to choose surrogacy from Sohail Khan and his wife, Seema Khan. In May 2013, the couple finally welcomed their son AbRam into the world through surrogacy.
12.  Sunny Leone and Daniel Weber
Sunny and Daniel are the ninth couples that did choose surrogacy with a fertilized egg of Daniels's genes and Sunny genes. The main reason for selecting Surrogacy by sunny, as mentioned in the media, was to keep working. She said, "I was going to have one, but I had Three."
13.  Shilpa Shetty
Shilpa was Suffering from multiple Miscarriages that's why Shilpa chose surrogacy. She said "after the first child, I struggle for second one for a long time. But every time I became pregnant, my APLA (Antiphospholipid syndrome) which I had suffered from, came into play. So I experienced a few miscarriages. So, there was a real problem and I decide opening to surrogacy."
14.  Preity Zinta
Preity Zinta and her husband Gene Goodenough announced the birth of their twins in 2021. Preity finally joins the Bollywood celebrities who have chosen to use surrogacy to have children. Preity, similar to the other celeb, was happy about the incredible surrogacy journey and having twins baby.
15.  Lisa Ray
Lisa Ray's IVF surrogacy journey had a unique story because a few years ago, she battled blood cancer. Relapsing and coming back the cancer after stem cell therapy and heavy dose of medication made her to opt a surrogacy procedure. Despite all the legal problems, she wants to undergo surrogacy in India. She was able to find happiness in other parts of the world, though. Lisa Ray first traveled to Mexico and Eastern Europe for her IVF-surrogacy trip, which was ultimately successful.
She is very happy from her choice and said to Bombay Times: "Fortunately, technology has advanced to the point where there are options and new opportunities for having children."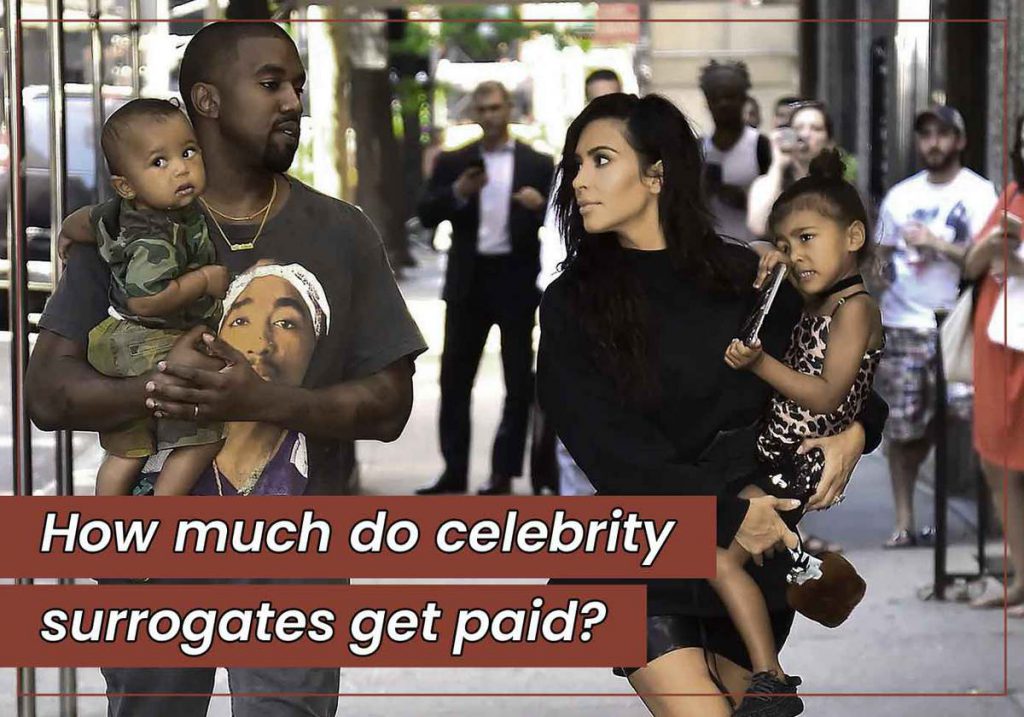 How much do celebrity surrogates get paid?
Celebrities choose the pricy journey of surrogacy, which costs them thousands of dollars.
First-time surrogates should anticipate paying between $30,000 and $35,000, but depending on the sort of relationship, they may get more. In some states, repeat surrogate mothers may be compensated up to $100,000.
Additionally, VIP parents may offer to pay more. In comparison, costs vary from state to state in the United States. Particularly California typically offers better legal protections for the intended parents.
As you can see, several celebrities from different zones of the world utilize IVF and surrogacy with VIP contracts through fertility and medical agencies similar to TebMedTourism that bring joy and happiness to their life with a lovely and healthy child who was born from a surrogate mother.
TebMedTourism is a facilitator in the medical tourism field by using the best fertility doctors, and high-tech hospitals provide the best for all clients, including IVF surrogacy and HIV-positive couple who want to welcome their children via surrogacy.
The cost of surrogacy journey in IRAN, as the cheapest country for surrogacy, is about 15,000$ to 30,000$, and compared with the other countries, it seems that IRAN is the best country for surrogacy procedures.
What is the process of surrogacy for celebrities?
Surrogacy is a complicated procedure. A medical and legal procedure for gestational surrogacy requires special consideration. In the case of celebrities, everything becomes more secret. In the following, we focus on the careful planning and coordination that VIP couples expect!
Privacy for VIP couples in the surrogacy procedure
The surrogacy process involves privacy in a significant way. At an early stage, when intending parents choose a surrogate, the pair decides how much personal information to divulge. Celebrities frequently decide to list their first name alone on contracts to prevent any leaking of their private data and retain their personal boundaries.
Regarding anonymous contracts, all communication is done through the agency with the surrogate. The intended parents and the surrogate each have their own attorneys, who would have all relevant contact information in the event of an emergency.
Anonymous contract
Leaking item contracts of celebrities cause a lot of legal trouble for the companies and the surrogate so setting up detailed and precise contracts is one of the signs of reliable and professional institutions.
When agencies similar TebMedTourism chat with VIPs (of course all of our clients are VIPs), most of them are scared that their private information will leak, so they keep their information limited in the early stages. But in our agency, rest at ease without any leaking information forever.
Author: Fatemeh Rahnama
This article has been approved by the TebMedTourism medical team (Dr. Bazazi and & Dr. Mohammadzadeh).


Surrogacy in Iran

Legacy

Legal

Cost

19,000$ (needs more consultation)

Anesthesia

No

Hospital Stay

Zero day

Minimum Stay in Iran

3 to 4 weeks
FAQ
Why Kim Kardashian used surrogates?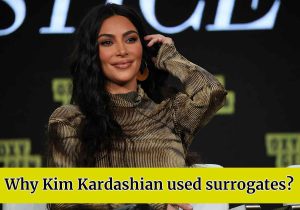 Factors like fitness, miscarrying, and cancers force celebs to welcome their children via surrogacy. The main reason Kim chose a surrogate mother was placenta accreta, which makes fatal pregnancy.
Do the Kardashians use surrogates?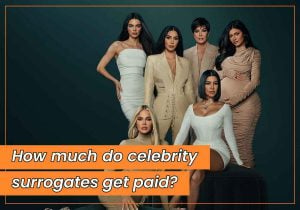 The answer is yes. Kim's difficulties with pregnancy led to a condition called placenta accreta, which makes another pregnancy fatal. She had a long story about her first pregnancy, and everything was very hard; that in the passage, you could read her first pregnancy story and the difficulties led her to decide to welcome her second child via gestational surrogacy.