4 Things to Consider When Choosing a Surrogacy Agency
Surrogacy is one of the new methods in the treatment of infertility that has become very popular today.
In addition to couples in need of treatment and a surrogate mother, other players can also influence this process, the most important of which are surrogacy agencies. These agencies can help intended couples on the path to parenthood, and stand by their sides at different stages of the process from the beginning to the end.
However, these days, there are many surrogacy agencies around the world that can make the choice difficult for couples.
How can they make sure one surrogacy agency is the best possible option for them? What factors can help them choose the right agency?
In this article, we will address these issues and concerns.
These days, if you search for the word "Surrogacy", you will come across countless articles that may confuse you. However, to begin with, it is better to clarify one subject:
Every couple in need of infertility treatment generally has two choices considering surrogacy:
They may have already found the surrogate mother they want (for example, among friends and acquaintances) and need other referrals only for medical and legal procedures; or they are at the beginning of the plan and need guidance and support for each step of the process.
In the latter case, the need to find and select a surrogacy agency is essential, and of course, this is generally the recommended approach. Because even if the mother is an acquaintance, the legal and medical stages of the work will still be challenging, and on the other hand, this process will be a process with a lot of emotional burdens, and therefore, requires unique psychological support and counseling, taking place before and during the process.
But among all these choices, what are the factors that can help a couple in need of treatment choose the right surrogacy agency ?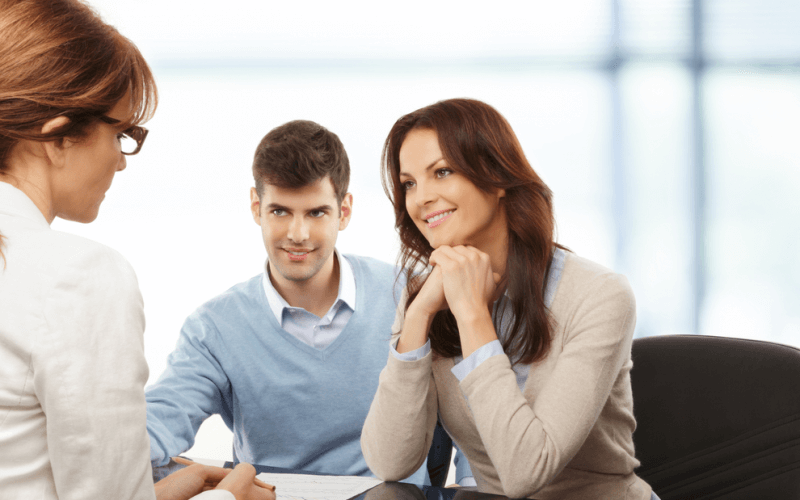 The following four factors are, in our belief, what can be considered in the research and selection process between the countless surrogacy agencies:
Comprehensiveness of provided services:
An appropriate surrogacy agency should be able to provide comprehensive and inclusive services during the surrogacy process, as well as clearly identify and commit to these services before taking any action.
For example, both parties need to know whether the agency has the ability to manage the legal issues ahead and how they are acting in this regard. Or does the agency, in addition to finding a suitable surrogate mother, assist them in the medical process?
TebMedTourism Company can accompany the intended couple, through all the stages of this process, from the first step, including advertising and finding a fitting surrogate mother and performing relevant tests, to legal considerations, and finally all medical services, including IVF, etc.
Providing information:
An appropriate surrogacy agency should be completely transparent and honest in presenting and explaining its process and how it works to both sides of the story (the couple in need of treatment and the surrogate mother).
An intended couple and a surrogate mother should be well aware of any financial, legal, physical, and emotional risks and challenges that may arise along the way to make the most informed decision possible.
From the beginning of the process, the TebMedTourism Company is able to provide a free consultation to couples in need of the treatment so that it can provide them with possible explanations and draw a clear path in front of them. If you are also interested in learning more about this process, contact us now.
Transparency and accuracy in financial matters:
Certainly, the process of fertilization using a surrogate mother will be a relatively costly process that intended couples need to be aware of in advance in order to better manage their budget. Therefore, a suitable agency should be able to identify and declare the necessary costs in the most transparent and complete way possible.
Although any process may encounter unexpected events and consequently additional costs, a professional agency can manage or minimize these issues in advance or take responsibility for them.
TebMedTourism Company has tried to maximize financial transparency for couples in need of treatment by offering accurate and thoughtful price packages. Also, if there is an additional cost that has not been previously considered by the company (i.e. it is not a service that the couple has specifically requested), the company will take responsibility to pay it.
History and presentation of successful cases:
An appropriate surrogacy agency should be able to provide a history of previous successful case-managements. One of the things that can guide the couple in this matter is the referrals to former clients, their reviews, and testimonials to evaluate the quality and success of similar services that have already been provided.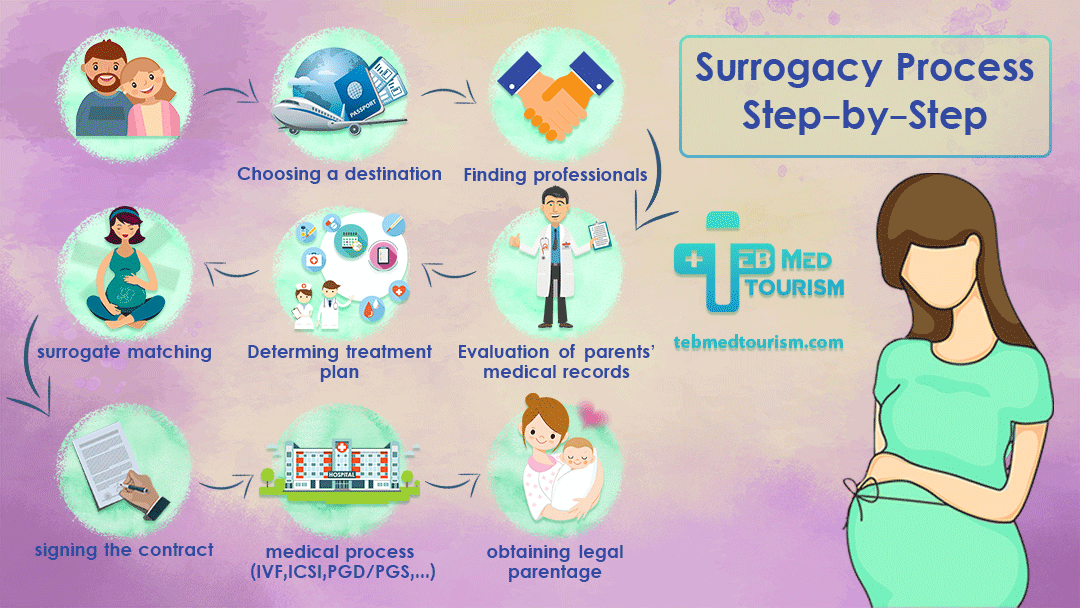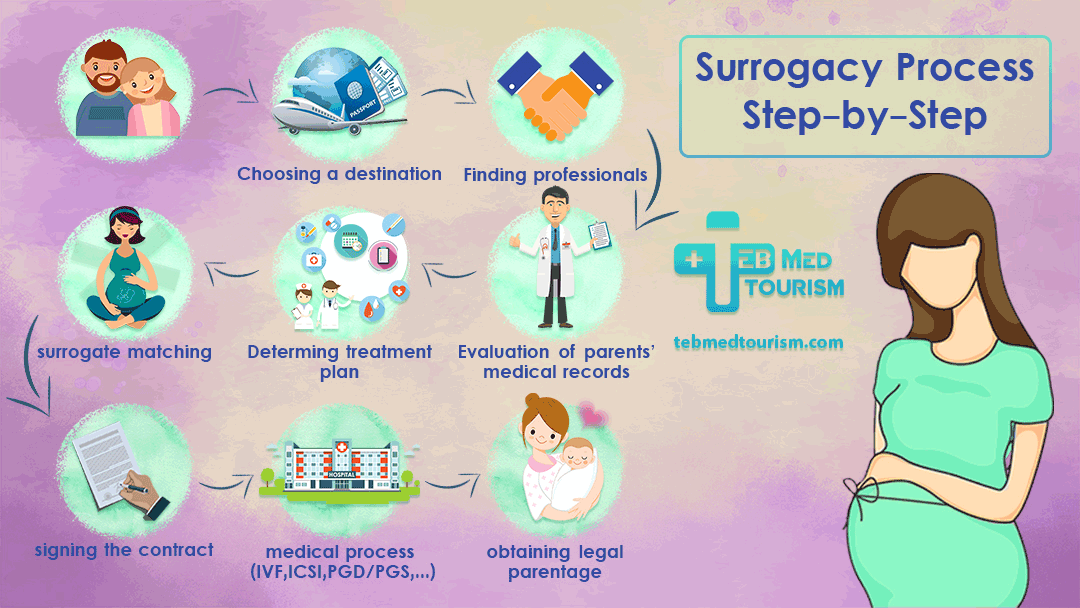 During its years of activity, the TebMedToursim Company has been able to help couples from many different parts of the world to fulfill their dream of having children.
Thus, today, although there are numerous surrogacy agencies out there, there are some basics that can help an intended couple to choose the best ones.
TebMedTourism Company is proud to have considered all these items in its structure.
If you are interested in knowing more, contact us. Do not forget that the consulting physicians of TebMedTourism Co. are ready to answer your questions, free of charge, 24/7.
VIP Package
1st Trial
$14500
This package needs more consultation
Treatment
Medical consultation
Post Treatment follow-up
Airport Pick up/Drop off
Visa
VIP Transfer
Translator 7/24
TOP 5* Hotel
Sightseeing Tours
Package A
3rd Trial
$15000
This package needs more consultation
All medical and laboratory tests
Treatments
Medical consultation
Post Treatment follow-up
Airport Pick up/Drop off
Package B
2nd Trial
$13500
This package needs more consultation
All medical and laboratory tests
Treatments
Medical consultation
Post Treatment follow-up
Airport Pick up/Drop off
Package C
1st Trial
$12000
This package needs more consultation
All medical and laboratory tests
Treatments
Medical consultation
Post Treatment follow-up
Airport Pick up/Drop off

Communication ways:
call us: +98 912 098 5010
Visit us: 1st. Floor / No. 270 /Between Bagh & Azadi  Alleyways / North Sohrevardi st. / Tehran / Iran
Mail us: Tebmedtourism@gmail.com