What Is a Hair Transplant?
A hair transplant is a surgery to help people have thicker hair in their target areas. In this method, hair grafts are taken from the donor area and implanted into the recipient area with thin or no hair. The donor area is often the back of your head. In this method, your doctor injects a local anesthetic medicine into the target area to make it numb.
Two methods can be used in doing hair transplants: follicular unit strip surgery (FUSS) or follicular unit extraction (FUE). In the FUSS method, the surgeon removes a 6-10 inch strip of skin often from the back of your head. Then they set it aside, sew up the scalp, and hide the scar with the hair around it. Then the surgeon team divides the strip into 500 to 2000 tiny grafts with an individual hair or few hairs. The type of grafts that you receive depends on your hair type, quality, and size of your target areas.
In the FUE procedure, the surgeon's team shaves the back of the scalp and the surgeon removes hair follicles one by one. After preparing the grafts, the surgeon creates holes with a scalpel or needle and places each graft in one of the holes. Depending on the size of your target area, the procedure may take about 4 to 10 hours.
Hair Transplant Recovery Timeline
After the hair transplant surgery, your scalp is more sensitive and you may need to take pain medications for several days. You should wear bandages over your scalp for one or two days. Your doctor may also prescribe an antibiotic or anti-inflammatory drug for several days. A hair transplant is an outpatient treatment, which does not need hospitalization, and people can return to their routine activities right after the procedure.
Within 2 to 3 weeks after the hair transplant, the new hair will fall out. However, you will notice new hair growth within a few months. Most people will see about 60% of their new hair growth within 6 to 9 months. Some surgeons may recommend using a hair-growing drug named "minoxidil" to improve hair growth after the procedure. Below is a general description of the hair transplant recovery timeline:
The day after the surgery:
As long as your occupation does not require difficult physical activities, you can return to your work. The donor and recipient areas start to heal at this point and it requires you to apply a special ointment to the treated areas to help the healing process. You should refrain from being in direct sun exposure for the next few weeks.
Two days after surgery:
Some patients will experience minor swelling in the forehead for a few days. Your doctor prescribes some medications to decrease edema.
Two weeks after the surgery:
In the first two weeks, you will notice the shedding of the hair shafts that were transplanted. This is totally normal in the hair transplant cycle. The follicle grafts are healthy and after a dormancy period, the hair will regrow from the transplanted follicles in the upcoming months.
One month later:
by this time, the transplanted hair area is disappeared largely and the difference between the transplanted area and native areas is gone. You can resume your exercise routine and even go swimming now. The transplanted hair may continue to shed up to one month after the surgery but you should stay positive since new hair growth is only a few months away.
3 months later:
you may grow small pimples where your physician transplanted the follicles. These pimples are a sign that the transplanted hair shafts are finding their way to the surface. To decrease the size and number of pimples, a warm compress may help. The absence of pimples does not mean that hair is not growing because not all the patients notice the pimples. You can always consult with your doctor about your hair growth condition.
4-9 months later:
new hair growth begins and about 60% of the transplanted hair becomes visible. Your hair might be thin in the beginning but it will get thicker as time passes. You may see some pimples where hair follicles were transplanted. They will disappear on their own but in case of having uncomfortable feelings, you can apply a warm compress to them.
12 months later:
a year after the hair transplant procedure, the new hair is fully-grown and your hair is thicker. To keep the results, you need to follow your doctor's guidance.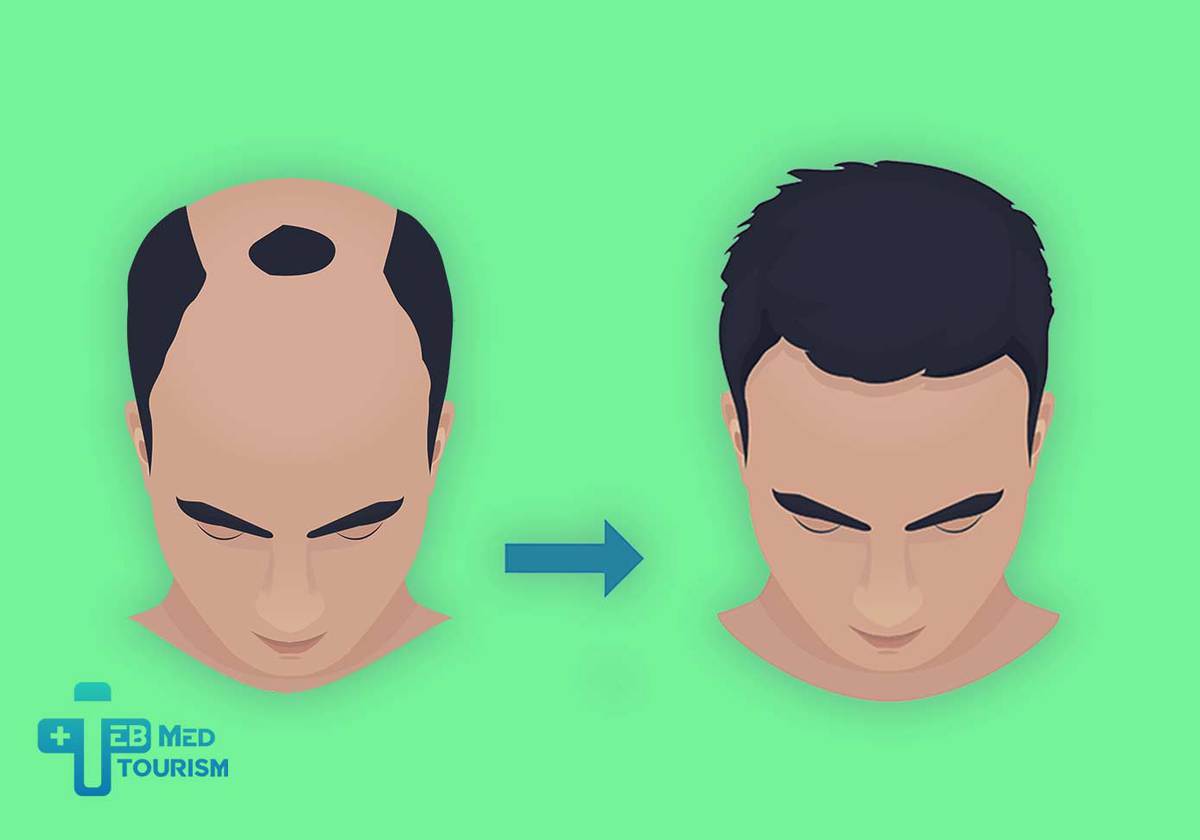 Is the Recovery Process Painful?
During the recovery period, you may temporarily experience tenderness, redness, itchiness, slight pain, and numbness on the treated area, which will go away after a few days. To overcome the symptoms, some people use over-the-counter anti-inflammatory medications such as aspirin and ibuprofen. To minimize discomfort and have a quicker recovery process, you should follow your doctor's instructions.
Costs of Treatment
Hair transplant cost depends largely on the amount of hair that you want to transplant. Hair transplant is often not covered by insurance; therefore, you need to find a high-quality hair transplant service, which is affordable by your budget. TebMedTourism provides the best quality hair transplant service to its clients at an unbelievably affordable cost of 800$ (for getting the cost of the day, feel free to contact us).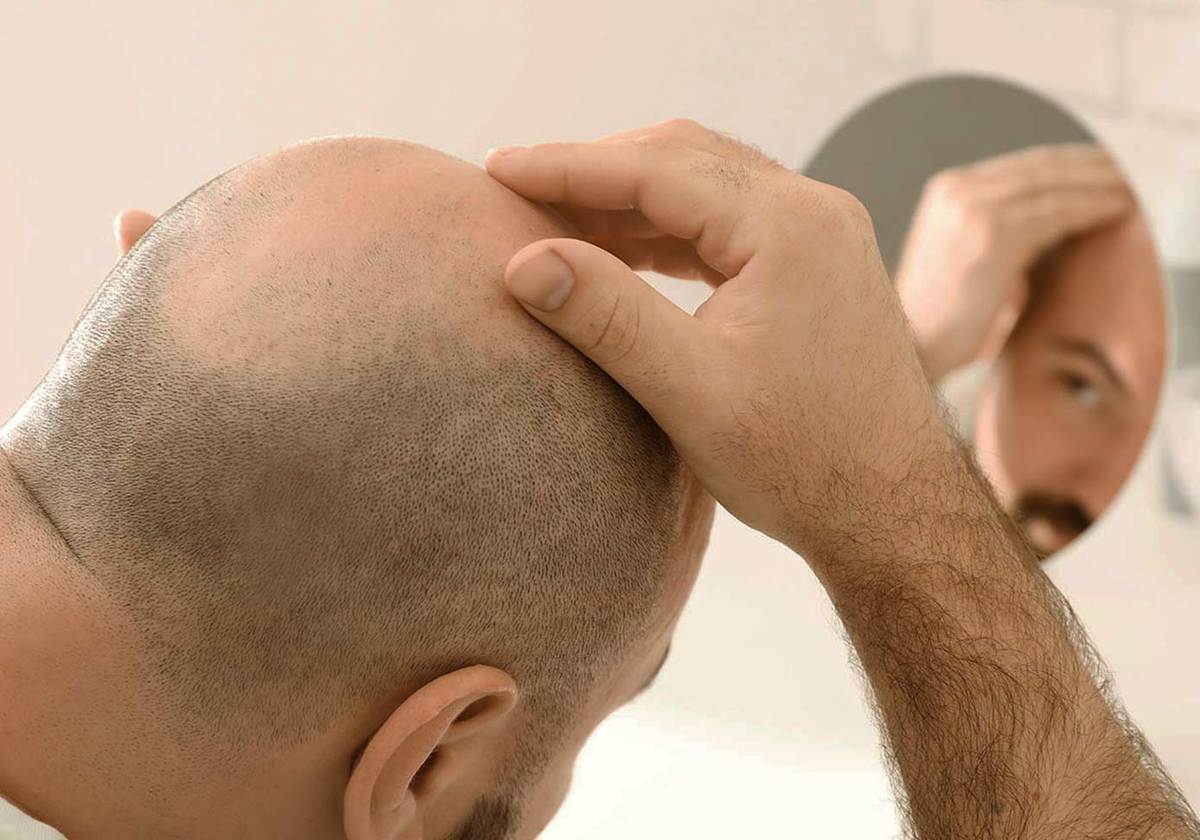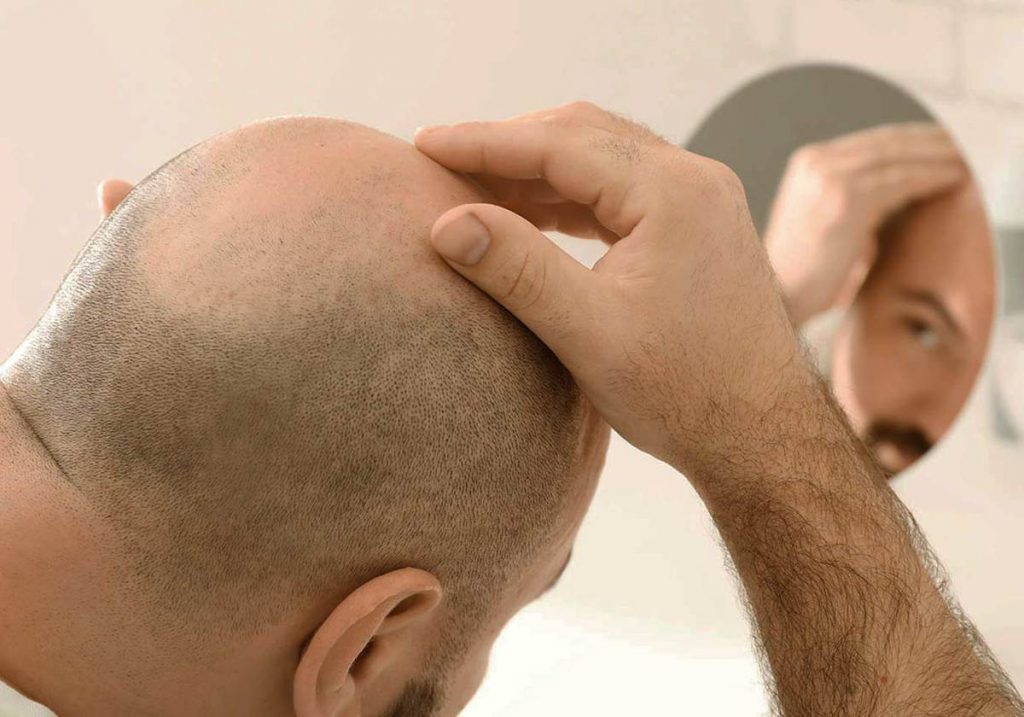 Hair transplantation is a safe outpatient procedure that often does not have significant complications. Nevertheless, just like any other type of surgery, some risks are associated with this method including:
Bleeding
Infection
Pain
Numbness
Scarring
Itching
Cysts
Swelling
Unnatural-looking new hair
Once the new hair starts to grow, some people experience inflammation or hair follicle infections. Warm compresses and antibiotics can somehow relieve the problems. It is also possible to lose some of your original hair in the area where you implanted new hair grafts which is called shock loss. However, most of the time this problem is not permanent.
Tips for a Successful Hair Transplant Recovery
To ensure a long-lasting result of a hair transplant and enjoy having healthy thick hair, there are things that you need to know.
Be careful during the first days: make sure you will have plenty of rest in the first 24 hours. After the first day, you can resume your normal activities.
Avoid exercise and Strenuous Activities: you should take it easy for the first 72 hours. Most doctors recommend avoiding heavy activities for two weeks in order to avoid increasing blood flow to the scalp or significant sweating. You may want to avoid bending, running, sit-ups and push-ups.
Do not wash up your hair: for the first 72 hours, you need to avoid washing your hair to help your scalp heal better. After that time, you should wash your hair gently. Some doctors recommend using baby shampoo for a while. Do not apply shampoo directly, rather you should mix a few drops of it with water and gently wash your hair. Keep your head away from a direct showerhead spray.
Avoid using headwear: for about 7 days, you need to avoid wearing a hat. After this time, you can wear a loose-fitting hat.
Stop using alcohol and nicotine: alcohol thins the blood; therefore, you need to avoid using it for at least 5 days. You need to be a non-smoker for at least one month before and after the procedure since nicotine affects blood pressure and decreases blood flow making the recovery process longer.
Scratching: during the recovery process, your scalp itches but you should not scratch it because it should heal naturally.
Avoid direct sunlight: avoid being in direct sunlight for about two weeks.
Following the above points are not that difficult but they will help you have healthy thick hair and make the results last for a long time. Although the word "surgery" can frighten people, you should know that a hair transplant is not necessarily a difficult surgery. Once this procedure is performed under a supervision of a trained doctor, the recovery is typically fast and the results can last a lifetime. TebMedTourism is providing clients with the best hair transplant service in Iran along with supporting them all through their medical travel. For getting more information and consulting with our doctors, contact us through WhatsApp numbers now.

Cosmetic Plastic Surgery at Tebmedtourism Company (International healthcare facilitator):
TebMedTourism Company is an International healthcare facilitator based in Tehran, Iran.
We start our professional activity in medical tourism industry regarding the profound capability of Iran in both healthcare & touristic fields.
We are ready with open arms to provide desirable services to our dear patients & guests from all over the world to enjoy world-class treatment quality and highly skilled doctors in Iran.
TebMedTourism company is cooperating with more than 40 internationally certified hospitals, 140 selected local hospitals, 300 specialized medical centers, 430 doctors, 112 hotels, domestic and international airlines in Tehran, Shiraz, Mashhad, Tabriz, Qom and other cities in Iran.
TebMedTourism team facilitates comprehensive medical & cosmetic packages in all medical & wellness & touristic fields aimed to achieve your desires.
TebMedTourism experienced team will make this procedure seamless and enjoyable from A to Z, so you will just focus on your recovery.