Can HIV be transmitted through Surrogacy ?
Today, there are many couples in need of infertility treatment who have gained the opportunity to become parents by the Gestational Surrogacy method. In this approach, a surrogate mother will help the intended parent to have a 100% biologically related child.
But, some couples are diagnosed with HIV+, one or both of them. The general belief is that these people cannot have children of their own, or that their child will surely be infected with AIDS. But how accurate is this opinion?
The fact is that today, considering the advances in medical science, surrogacy for hiv positive couples is one of the best choices to have children.
But will HIV+ be transmitted to the baby through this method? Or will the surrogate mother, who is carrying the fetus, be exposed to the disease?
Join us in this article to address these questions (and even more!).
When it comes to the transmission or non-transmission of HIV+ through surrogacy, there are three general points of view:
Question 1: Will the children of an intended couple diagnosed with HIV, necessarily be infected with this disease?
One of the new techniques in infertility clinics to resist against HIV transmission is sperm washing.
In this method, initially, the eggs of a female HIV+ patient undergoing antiretroviral therapy (AVR) and with an undetectable viral load will be fertilized using IVF or ICSI; so that it can be transferred to the surrogate mother's uterus. In this case, the probability of HIV transmission from a female HIV+ patient to an infant will be very low (1 in 1000).
On the other hand, a male HIV+ patient provides his sperm sample to the clinic for testing before artificial insemination. After that, the sperm will be "washed", because the HIV is excited only in the seminal fluid and will not be in the sperm itself. The sperm is then suspended in a new solution and can be preserved cryogenically.
Finally, this washed sperm can be used with much lower risk in IVF or IUI processes.
Question 2: Will the surrogate mother for an intended couple diagnosed with HIV be infected with the disease herself?
To date, no cases of HIV transmission through surrogacy or IVF technology to surrogate mothers have been reported.
The fact is that an HIV-infected patient will not be able to transmit the disease through sexual contact if he or she is receiving antiviral therapy and has an undetectable viral load in his or her blood. The same thing can be applied to surrogacy because, in this method, the fetus is created from the sperm of an HIV-infected person and is implanted in the surrogate mother's uterus.
However, these actions and considerations must be taken before and during the process to ensure the health of the surrogate mother:
The patient (or patients) should follow the HIV treatment protocols and take all related medications according to the prescriptions of their treating physician.
Have an undetectable viral load for at least 6 months and show records of the related tests. To ensure that the viral load is undetectable, several sperm samples must be taken from the patient, and if HIV is detected in any of them, that sample will be discarded.
Acceptable viral load should not be higher than <40 copies / mL, <80 UI / mL or <1.6. Log. If the result is higher than these, patients need to receive treatment for at least three months.
Undergone specific tests to determine if they have any other active sexually transmitted infections.
Finally, to guarantee the health of the surrogate mother, she should be treated with antiviral medication continuously for several weeks, before the fetus is transferred. These drugs are safe to use in the early stages of pregnancy (first trimester) and will not cause any problems for either the mother or the baby.
This process is called pre-exposure prophylaxis, and one of the prescription drugs for this purpose is Truvada (tenofovir/emtricitabine).
Be sure to get more information from your doctor.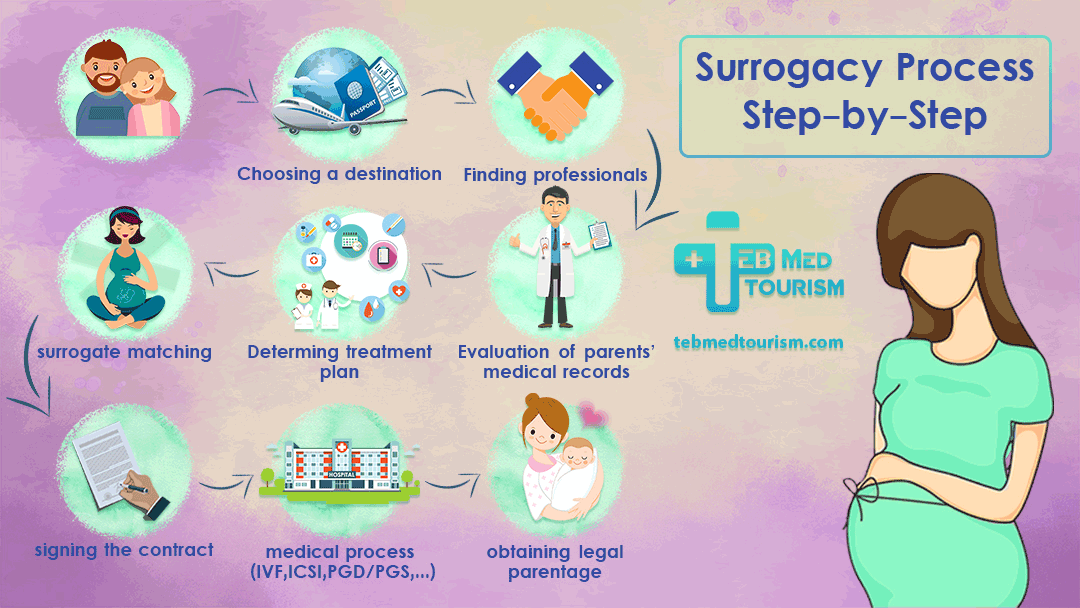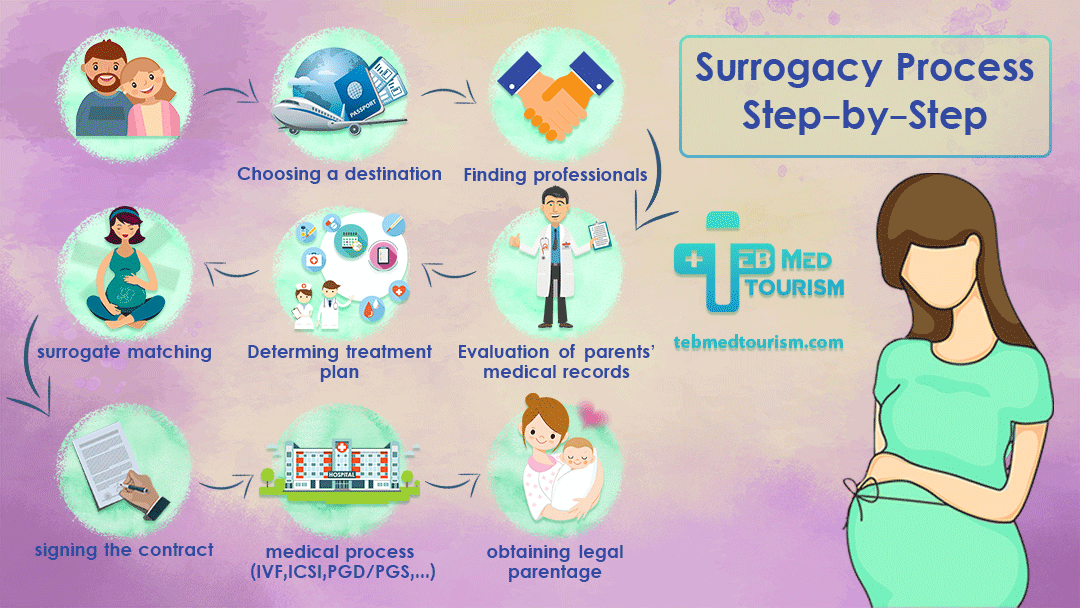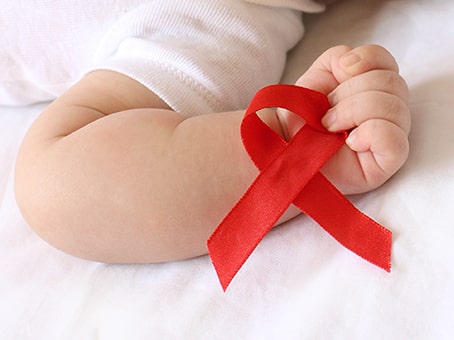 Question 3: Can an HIV+ patient become a surrogate mother?
The short answer to this question is different from the previous ones: No.
Because it may be possible to transmit HIV to a baby during pregnancy, labor, or childbirth.
However, there are ways to reduce the risk of HIV transmission to the baby during pregnancy that are beyond the scope of this article, and therefore, not be explored.
Therefore, the right to have children is not a right to be deprived of, if you, your spouse, or both of you are infected with HIV.
As discussed in this article, you can have your own child if you stay under the care of an experienced infertility treatment clinic, and follow a specific medical guideline and
However, it is understandable that for a couple in need of infertility treatment with HIV+, or for a surrogate mother who wants to carry their baby, this decision will be a sensitive one.
Do you have more questions and concerns?
TebMedTourism Co. consultant medical doctors are ready to answer your questions, free of charge, 24/7.
VIP Package
1st Trial
$14500
This package needs more consultation
Treatment
Medical consultation
Post Treatment follow-up
Airport Pick up/Drop off
Visa
VIP Transfer
Translator 7/24
TOP 5* Hotel
Sightseeing Tours
Package A
3rd Trial
$15000
This package needs more consultation
All medical and laboratory tests
Treatments
Medical consultation
Post Treatment follow-up
Airport Pick up/Drop off
Package B
2nd Trial
$13500
This package needs more consultation
All medical and laboratory tests
Treatments
Medical consultation
Post Treatment follow-up
Airport Pick up/Drop off
Package C
1st Trial
$12000
This package needs more consultation
All medical and laboratory tests
Treatments
Medical consultation
Post Treatment follow-up
Airport Pick up/Drop off

Communication ways:
call us: +98 912 098 5010
Visit us: 1st. Floor / No. 270 /Between Bagh & Azadi  Alleyways / North Sohrevardi st. / Tehran / Iran
Mail us: [email protected]