When you go through a nose job, it is important to learn how to clean your nose, since the nose is in its most vulnerable condition and you need to be more careful about it. In this paper, we will offer general recommendations and a set of instructions to follow. However, if your surgeon offered a different set of instructions, you had better listen to them since they know the most about what they have done to your nose and what the best care for your nose is.
How to clean the nose after Rhinoplasty?
After rhinoplasty surgery, your doctor gives you a set of instructions to clean your nose properly without harming the nose tissue. Here are some common recommendations that might be offered to the patients:
Remove blockages: after rhinoplasty, your nose can be blocked by the hardening of blood and mucus. This can obstruct airflow and make breathing difficult. Nasal blockage forces the patient to breathe through the mouth. However, you should resist the urge to blow your nose or put your finger inside the nose. You can consult your surgeon about the safe ways for opening the blockage.
Clean your skin with a moist towel: sometimes mucus can harden around the nose and make a crust. In order to clean the hardened crust, you can use a moist napkin or towel to soften the crust and clean it. Use warm water to provide more comfort. Apply a moist towel by tapping it gently on your skin. A few days after the surgery when your doctor removed the nose cast, you can wash your face thoroughly.
Rinse with a Saline solution: in case your doctor has not used splints or tampons or he has removed them, you can rinse your nose with saline solution to irrigate the nasal passages and prevent infections. You can use a syringe to inject a low-pressure stream of water into one nostril and let it exist through the other one. Saline water can also be made at home by stirring half of a teaspoon of salt into a cup of water and boiling it.
Clean your nose via a Q-Tip (cotton bud): for cleaning off dried blood from the inside of your nose, you can use Q-tips but you need to be careful about it. Use the Q-tips near the nostrils entrance but avoid going deeper than that. Since your nose tissues are still healing from the surgery, if you stick any objects inside your nose, you can damage the nose structure. Soak Q-tip in saline water or hydrogen peroxide and gently soak the dried blood with a wet Q-tip to make it loose and remove it easier.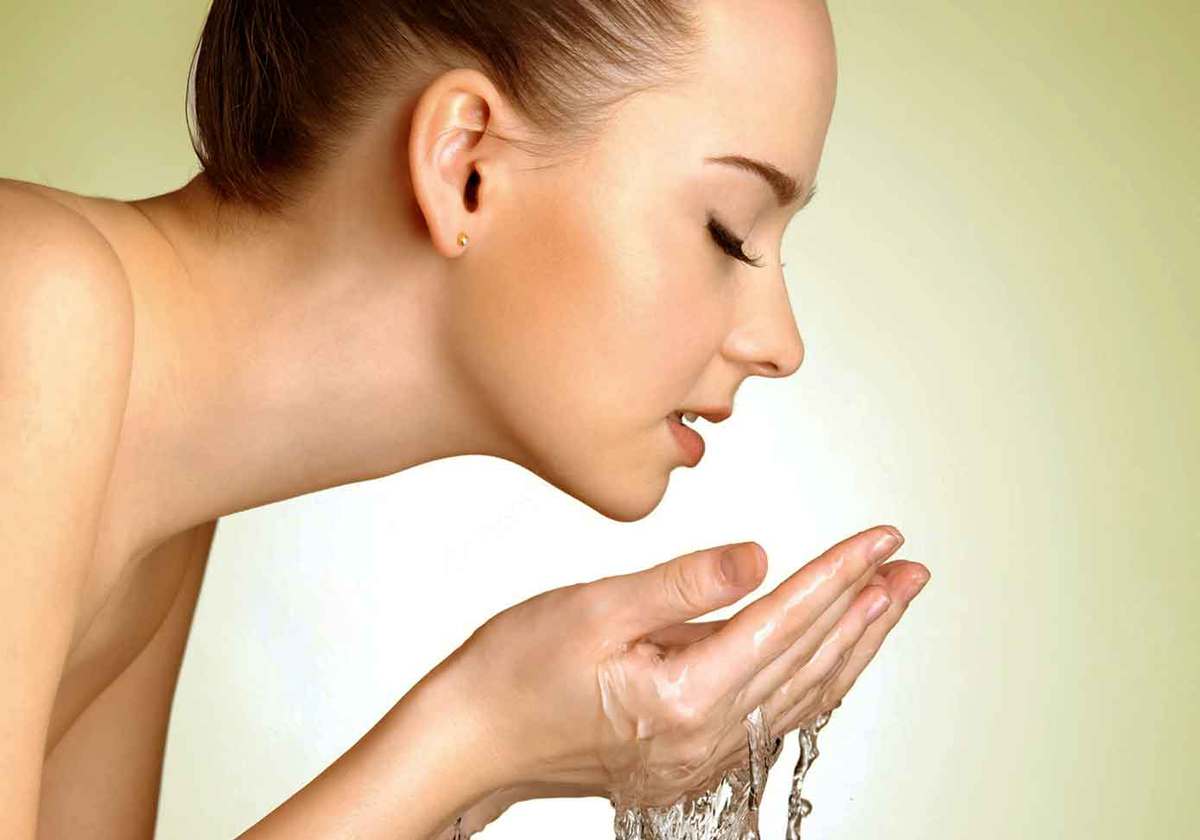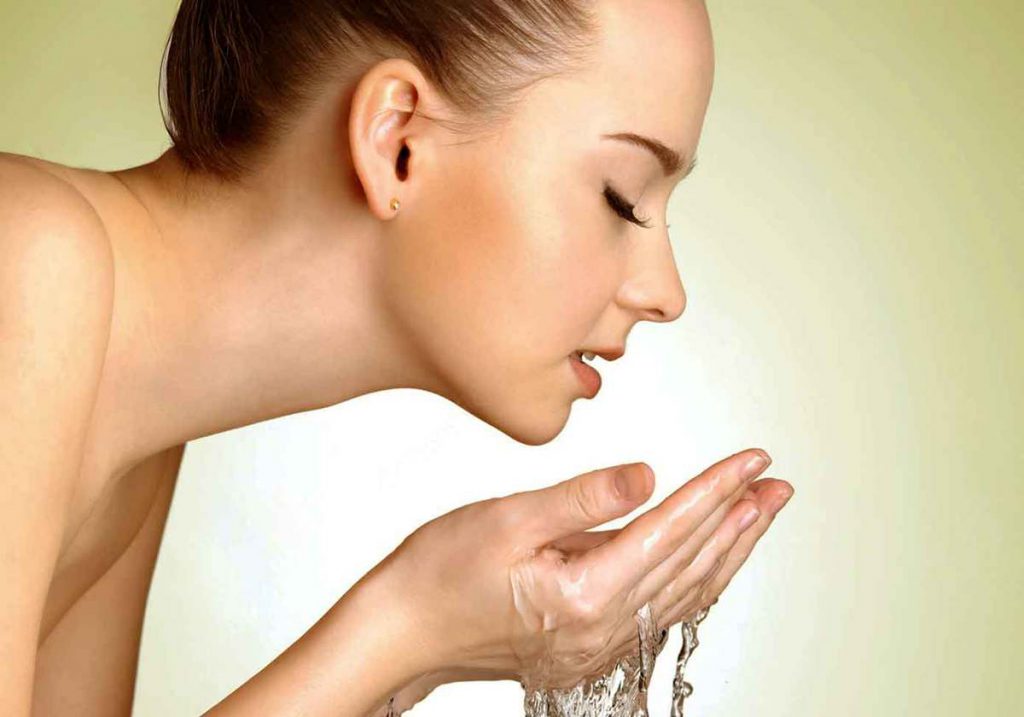 Washing Face and Nose after Rhinoplasty
After rhinoplasty, you should not wash your face completely in order to avoid making your nose cast wet. Meanwhile, you can wipe out your face with wet tissues or towels. After 7 to 10 days (depending on your surgeon's opinion), your doctor will take out the splint that was protecting the treated area. At this time, you can wash your nose with water and soap to prepare clean skin for taping the nose. In addition, moisturizing the tapes will cause them to be taken off easier before changing them. Ensure that you wash your nose gently until your nose heals completely in 4-6 weeks.
If there is a residue of glue left on your skin from the removed plasters, you can clean it off with a sterile solution or alcohol on a cotton bud or swab. Do not rub your skin vigorously since your nose tissue is still healing. In addition, do not remove blackheads by the use of nose strips or other methods as they may put your healing process in danger.
After rhinoplasty, there might be some blood accumulation that should be cleaned. Once the nasal packing (splint or tampons) is removed, you can start rinsing the inside of your nose. The time of removing the nasal packing depends on your surgeon's opinion but it usually takes about a week before your doctor removes it.
How Often Should You Clean Your Nose after the Surgery?
Most likely, you will have a combination of blood and mucus coming out of your nose for several days after rhinoplasty. This is a normal procedure and happens for all the patients more or less. It is necessary to get cleaning recommendations from your surgeon because cleaning the blood and mucus will help the healing process. Letting the blood and mucus remain inside of the nose can increase bacteria and eventually lead to infection.
You can clean the inside of your nose twice or three times a day if it is needed. Moisturizing the inside of your nose is keeping the crusting of dried blood to a minimum. Your doctor will prescribe a saline nose spray or a saline solution to rinse your nose 4-6 times a day and keep your nose moist to speed up the healing process. Applying antibiotic ointment or Vaseline can avoid your nose from building up new dried blood. Nasal solutions and ointments can be bought in the pharmacy over-the-counter.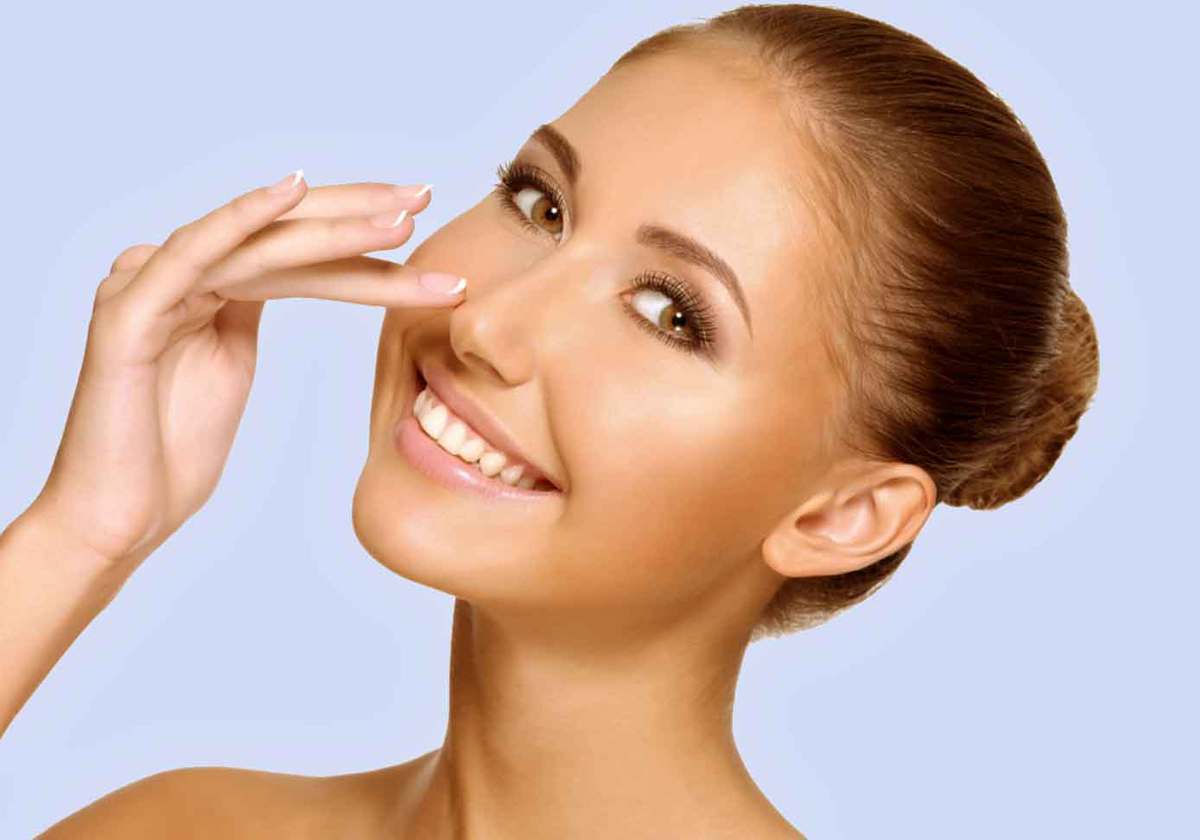 Some Important Tips after Rhinoplasty
After rhinoplasty, you should pay attention to some factors to make the healing process go on easier and quicker.
Do not blow your nose for at least three months after the rhinoplasty. Blood vessels and injuries can rupture due to blowing your nose.
Do not use fingers and tissues to clean your nose.
Be careful while washing your nose.
Try to avoid food or environments that cause you to sneeze or cough. However, sneezing and coughing can happen from time to time. In this case, you had better do it with an open mouth.
Use the prescribed ointments to prevent nasal dryness and infection after washing your nose. For doing it, clean the stitches with a cotton bud soaked in saline serum first. Then use another cotton bud coated with the ointment to enter it inside the nasal cavities and gently apply the ointment to the internal parts of your nose. Remember not to push the swab or cotton bud to the middle of your nose at once; cleaning the front side of the nose is enough.
The Bottom Line
Taking care of your nose after rhinoplasty surgery is highly important in getting the best outcome. This is because the nose tissue and cartilage are very delicate and vulnerable during the healing process. As the result, it should be taken care of all through the recovery period and especially while you clean it. TebMedTourism only works with the top plastic and cosmetic surgeons of Iran providing the best rhinoplasty services from step one, which is consultation until the follow-up appointments and full recovery. Our medical doctors will respond to all of your questions in the shortest time 24/7. To get all your questions answered, drop us a message on the offered WhatsApp number.

Cosmetic surgeries at Tebmedtourism Company (International healthcare facilitator):
TebMedTourism Company is an International healthcare facilitator based in Tehran, Iran.
We start our professional activity in medical tourism industry regarding the profound capability of Iran in both healthcare & touristic fields.
We are ready with open arms to provide desirable services to our dear patients & guests from all over the world to enjoy world-class treatment quality and highly skilled doctors in Iran.
TebMedTourism company is cooperating with more than 40 internationally certified hospitals, 140 selected local hospitals, 300 specialized medical centers, 430 doctors, 112 hotels, domestic and international airlines in Tehran, Shiraz, Mashhad, Tabriz, Qom and other cities in Iran.
TebMedTourism team facilitates comprehensive medical & cosmetic packages in all medical & wellness & touristic fields aimed to achieve your desires.
TebMedTourism experienced team will make this procedure seamless and enjoyable from A to Z, so you will just focus on your recovery.