Orthopedics, joint and spine surgeon| costs and clinics| TebMedTourism
Orthopedic surgery in Iran
Orthopedics is the medical specialty that focuses on injuries and diseases of your body's musculoskeletal system. This complex system, which includes your bones, joints, ligaments, tendons, muscles, and nerves, allows you to move, work, and be active.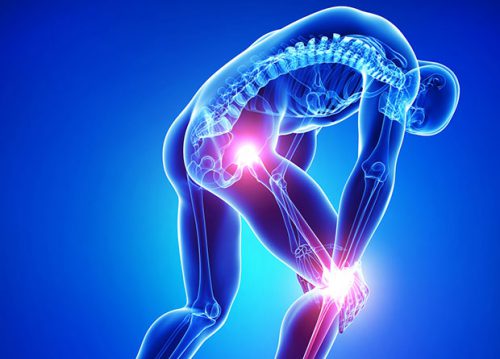 Once devoted to the care of children with spine and limb deformities, orthopedists now care for patients of all ages, from newborns with clubfeet to young athletes requiring arthroscopic surgery to older people with arthritis. And anybody can break a bone.
Orthopedic surgery in Iran
Orthopedic surgery cost in Iran with TebMedTourism Company:
Medical tourism is a new, growing trend in Iran because of all these top quality doctors and surgeons who are operating different types of orthopedic surgeries.
It's too efficient and economical to have your orthopedic surgery done in Iran in comparison with other countries of the world. You can get the advantage of the best quality and the best price at the same time. Patients' satisfaction is one of the reasons that make people to undergo their orthopedic surgeries in Iran.
The top-notch quality of orthopedic surgeons and surgeries as well as the low price of this surgery in Iran has caused a massive population of people around the world to be pulled into this country. Iran gets a vast number of foreigners annually who seek to have their orthopedic surgeries in Iran.

No.
Name
VIP
A
B
C
Details
More Information
1
Total knee replacement (knee arthroplasty)
3990$
3750$
3590$
2990$
4-6 nights
/one side


More »

2
Total Hip replacement (Hip arthroplasty)
4450$
4250$
4090$
3490$
4-6 nights

More »

3
ACL & PCL repair surgery
2700$
2500$
2300$
1700$
1 night

More »

4
Foot club
2750$
2550$
2400$
1800$
1 night

More »

5
Hand CTS (carpal tunnel syndrome)
1990$
1790$
1590$
990$
1 night

More »

6
Scoliosis
9700$
9500$
9300$
8700$
4 nights

More »
Orthopedic Surgeon
Orthopedics surgeons treat problems of the musculoskeletal system. This involves:
Diagnosis of your injury or disorder
Treatment with medication, exercise, casting, surgery or other options
Rehabilitation by recommending exercises or physical therapy to restore movement, strength and function
Prevention with information and treatment plans to prevent injury or slow the progression of disease
Orthopedic surgery in Iran
While orthopedics surgeons are familiar with all aspects of the musculoskeletal system, many orthopedists specialize in certain areas, such as the foot and ankle, spine, shoulder, hand, hip or knee. They may also choose to focus on specific fields like pediatrics, trauma or sports medicine. Some orthopedic surgeons may specialize in several areas.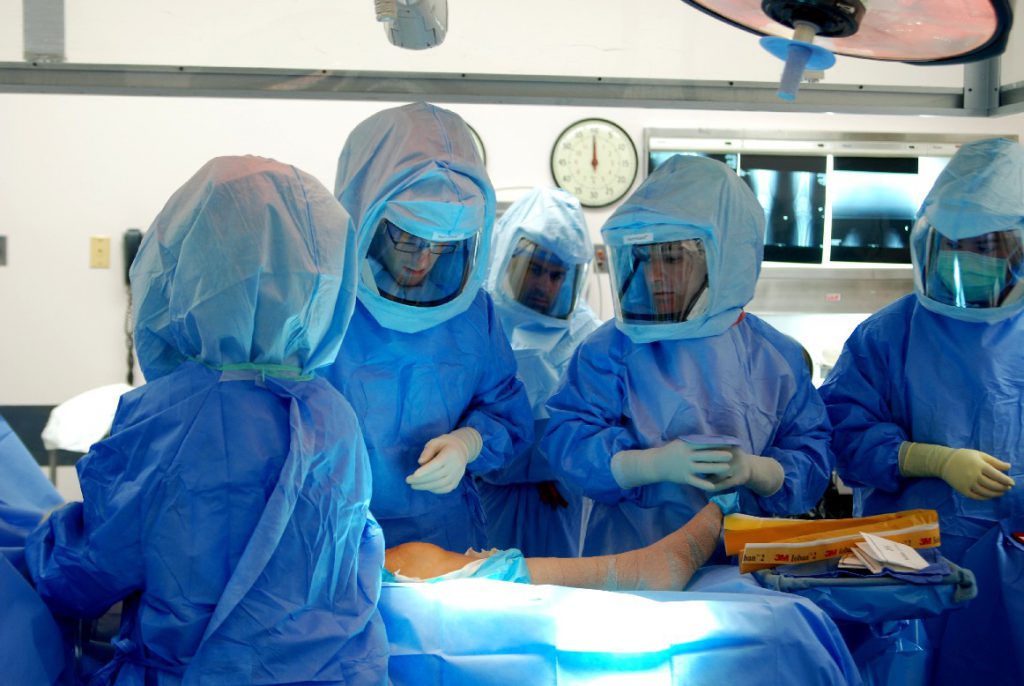 Treatment
Your Doctor's Visit
Your orthopedic surgeon will take a history of your illness or injury and then do a physical examination. This may be followed by diagnostic studies such as x-rays or blood tests.
He or she will then discuss your diagnosis and help you select the best treatment plan so that you can live an active and functional life.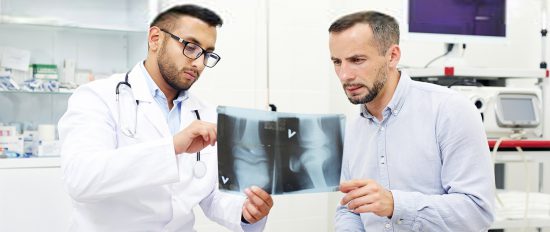 Nonsurgical Treatment
Orthopedic surgeons treat many musculoskeletal conditions without surgery—by using medication, exercise and other rehabilitative or alternative therapies.
For most orthopedic diseases and injuries there is more than one form of treatment. If necessary, your orthopedic surgeon may recommend surgery if you do not respond to nonsurgical treatments.
Surgical Treatment
Orthopedic surgeons perform numerous types of surgeries. Common procedures include:
Arthroscopy—a procedure that uses special cameras and equipment to visualize, diagnose and treat problems inside a joint.
Fusion—a "welding" process by which bones are fused together with bone grafts and internal devices (such as metal rods) to heal into a single solid bone.
Internal fixation—a method to hold the broken pieces of bone in proper position with metal plates, pins or screws while the bone is healing.
Joint replacement (partial, total and revision)—when an arthritic or damaged joint is removed and replaced with an artificial joint called a prosthesis.
Osteotomy—the correction of bone deformity by cutting and repositioning the bone.
Soft tissue repair—the mending of soft tissue, such as torn tendons or ligaments.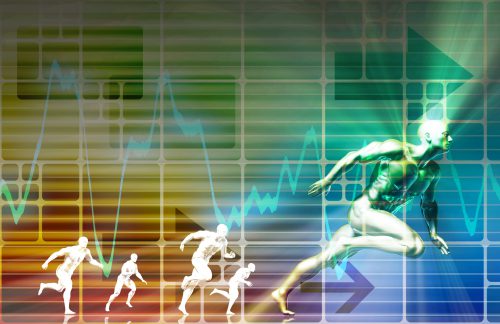 type of surgery
Hip Replacement
Knee Replacement
Hip Fracture
Club Foot
Foot and Ankle
Spine
Shoulder
Hand & Wrist
Main operations:
Among the main procedures undertaken by orthopedic surgeons are:
Joint arthroscopy – a minimally invasive technique which involves inserting probes into the joint to diagnose and repair damaged joint tissue.
Fracture repair – a whole series of techniques are used depending on type, severity and location of fracture to ensure that bones are stable, heal correctly and patient retains function. This can include permanent pins and plates, immobilization, use of external pinning and frames.
Arthroplasty – the replacement of whole joints, usually due to osteo- and rheumatoid arthritis. Hip and knee replacements are the most common operations.
General repair procedures on damaged muscle or tendon.
Corrective surgery – procedures aimed at correcting problems of anatomical alignment which either limit function or would cause long-term problems if left.
common operations:
1.Total knee Replacement:
Knee replacement is surgery for people with severe knee damage. Knee replacement can relieve pain and allow you to be more active. Your doctor may recommend it if you have knee pain and medicine and other treatments are not helping you anymore.
When you have a total knee replacement, the surgeon removes damaged cartilage and bone from the surface of your knee joint and replaces them with a man-made surface of metal and plastic. In a partial knee replacement, the surgeon only replaces one part of your knee joint. The surgery can cause scarring, blood clots, and, rarely, infections. After a knee replacement, you will no longer be able to do certain activities, such as jogging and high-impact sports.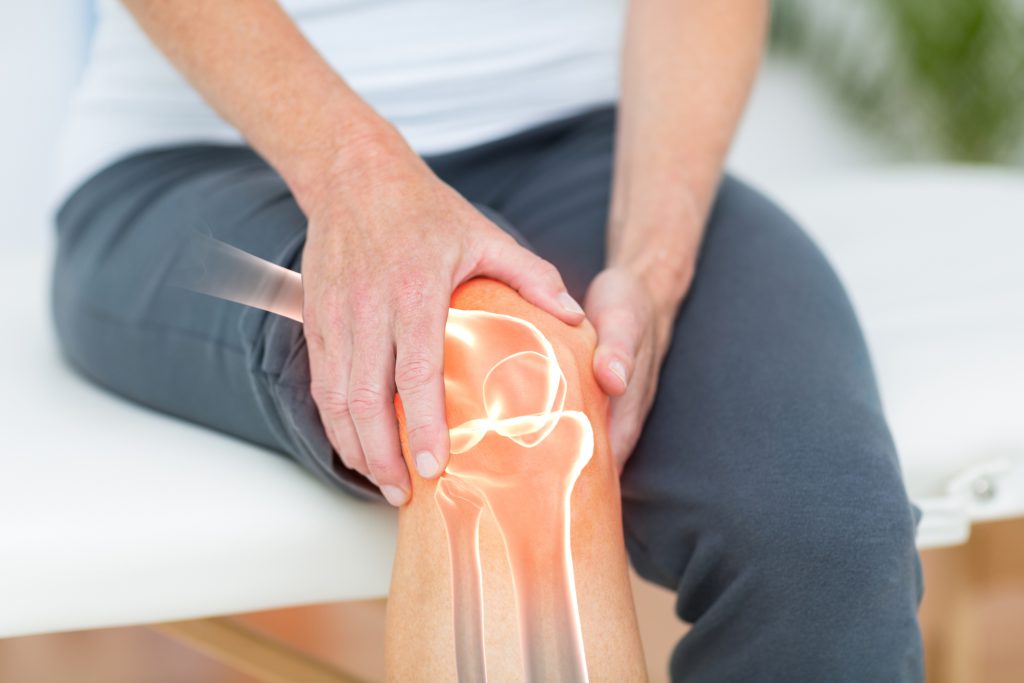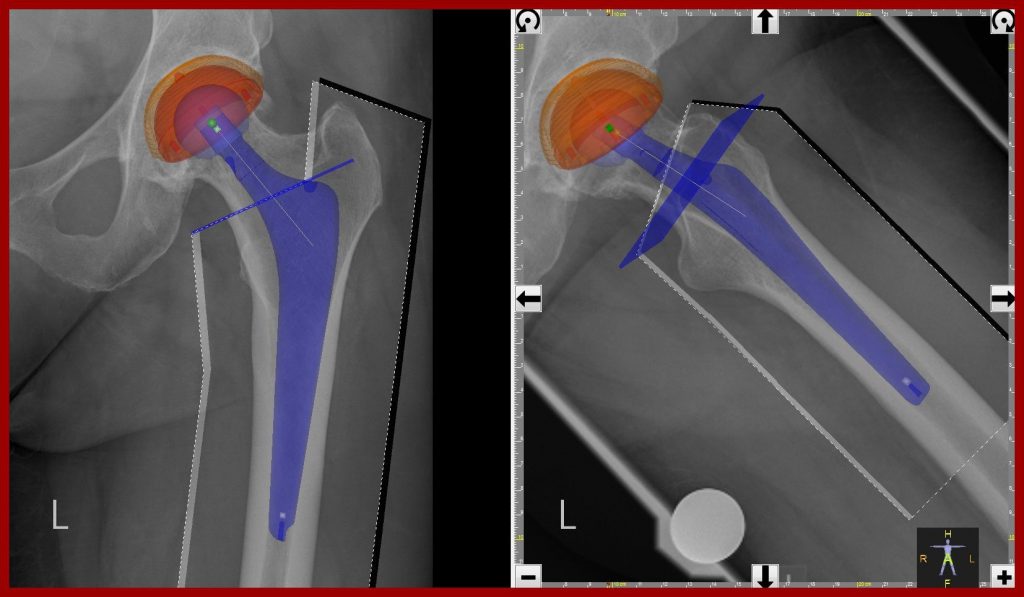 2.Total Hip Replacement:
In a total hip replacement, part of the thigh bone (femur) including the ball (head of femur) is removed and a new, smaller artificial ball is fixed into the rest of the thigh bone. The surface of the existing socket in the pelvis (the acetabulum) is roughened to accept a new socket component that will join up (articulate) with the new ball component.
Many artificial joint components are fixed into the bone with acrylic cement. However, it's becoming more common, especially in younger, more active patients, for one part (usually the socket) or both parts to be inserted without cement. If cement isn't used, the surfaces of the implants are roughened or specially treated to encourage bone to grow onto them. Bone is a living substance and, as long as it's strong and healthy, it'll continue to renew itself over time and provide a long-lasting bond. Where only one part is fixed with cement, it's known as a hybrid hip replacement.
The replacement parts can be plastic (polyethylene), metal or ceramic and are used in different combinations:
Metal-on-plastic (a metal ball with a plastic socket) is the most widely used combination.
Ceramic-on-plastic (a ceramic ball with a plastic socket) or ceramic-on-ceramic (where both parts are ceramic) are often used in younger, more active patients.
Metal-on-metal (a metal ball with a metal socket) is very occasionally used in younger, more active patients
3.Spine Surgery:
By the time you sign up for back surgery, your doctor will probably have tried a number of treatments to ease your back pain or lower body weakness. While there are no guarantees the operation will provide relief, there are lots of options. Learn as much as you can about back surgery ahead of time. The more you know, the better the choice you'll make.
What Are the Benefits?
Often, the result is more than just a drop in pain. You may find:
You can move around better.
You're more physically fit.
Your mood improves.
You don't need to take as much pain medicine.
You can go back to work.
You're more productive at work.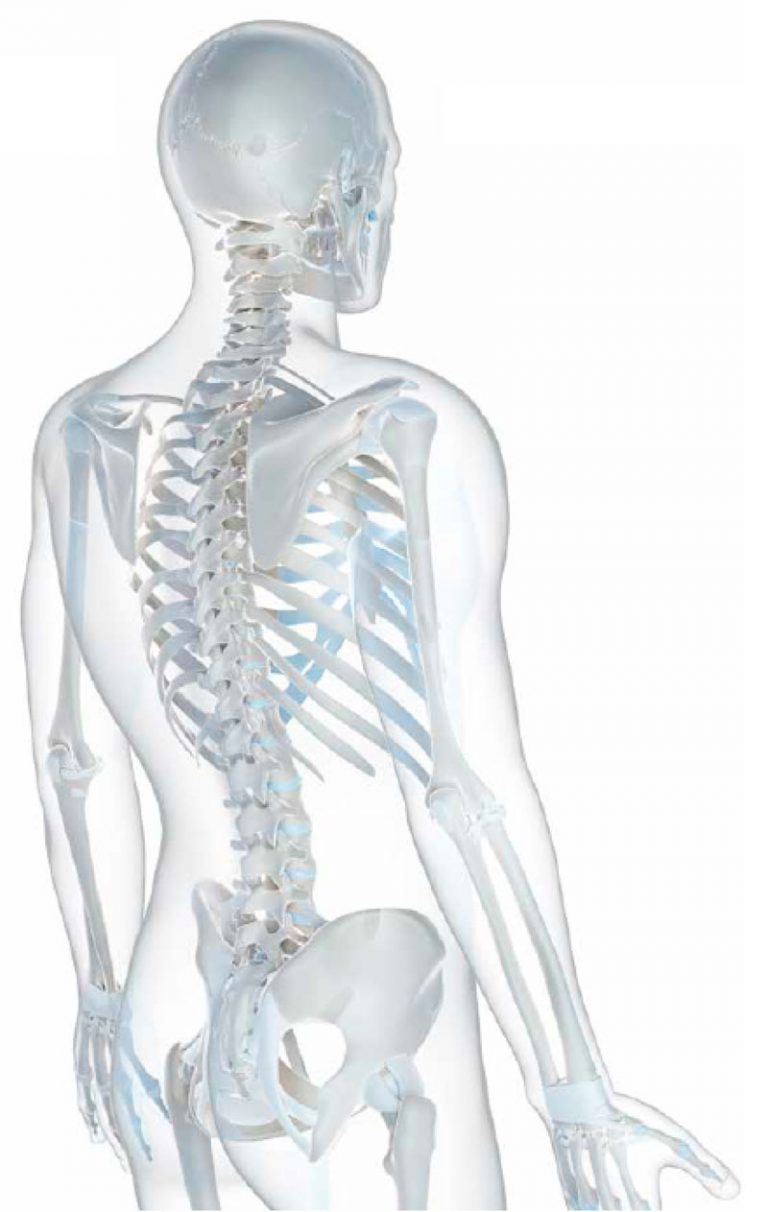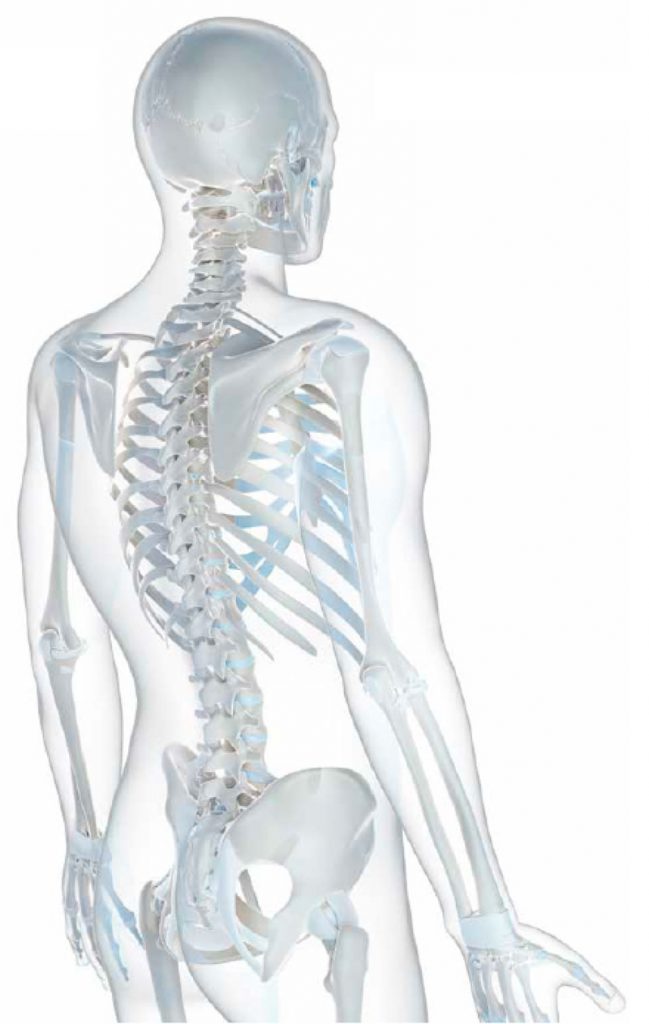 Orthopedic surgery in Iran at TebMedTourism company:
TebMedTourism Company is an International healthcare facilitator based in Tehran, Iran.
We start our professional activity in medical tourism industry regarding the profound capability of Iran in both healthcare & touristic fields.
We are ready with open arms to provide desirable services to our dear patients & guests from all over the world to enjoy world-class treatment quality and highly skilled doctors in Iran.
TebMedTourism company is cooperating with more than 40 internationally certified hospitals, 140 selected local hospitals, 300 specialized medical centers, 430 doctors, 112 hotels, domestic and international airlines in Tehran, Shiraz, Mashhad, Tabriz, Qom and other cities in Iran.
TebMedTourism team facilitates comprehensive medical & cosmetic packages in all medical & wellness & touristic fields aimed to achieve your desires.
TebMedTourism experienced team will make this procedure seamless and enjoyable from A to Z, so you will just focus on your recovery.
Orthopedic surgeons at TebMedTourism company specialize in the diagnosis and treatment of disorders of the bones, joints, ligaments, tendons, muscles and nerves (musculoskeletal system). Subspecialties within the department include adult reconstruction, pediatrics, sports, trauma, spine, foot, hand, shoulder, elbow and orthopedic oncology.
Orthopedic surgeons at TebMedTourism company have expertise in all fields of orthopedics, including:
Joint replacement (adult reconstruction, revision and replacement)
Fracture care and trauma
Hand surgery
Shoulder surgery
Microvascular procedures, such as nerve repair and nerve and muscle grafts
Foot and ankle injuries
Spine disorders
Pediatric orthopedic conditions
Sports injuries
Limb deformity
Tumor surgery for bone cancers
TebMedTourism company doctors use minimally invasive procedures whenever possible to reduce pain and speed recovery. Before and after surgery, assistance from physician specialists trained in internal medicine, radiology, physical medicine and rehabilitation, and other medical and surgical areas help speed recovery for our surgical patients.
Communication ways:
call us: +98 88 17 75 37 and +98 88 51 44 76
Visit us: 1st. Floor / No. 270 /Between Bagh & Azadi  Alleyways / North Sohrevardi st. / Tehran / Iran
Mail us: [email protected]