After struggling with kidney failure, probably undergoing dialysis sessions and waiting for a donor's kidney for a long time, you finally get to have a kidney transplant. After returning home, the kidney transplant patients want to go back to a routine life just like the other ordinary people. However, they still need to have their lives under control and keep their new kidney healthy by doing kidney transplant care.
It is essential to know your limitations and have a controlled behavior towards your general health. After the surgery, you will probably have less energy than you often had. Your body takes some time to heal and adjust to the new medications that are necessary for your transplanted kidney. So in order to keep your new kidney safe, you need to follow your healthcare provider's recommendations.
Quick Information

cost

from 13000$ to 14000$

Hospital Stay

7 to 10 days

Minimum Stay in Iran

3 to 4 weeks
Anti-rejection medication
Rejection is the most important risk that may happen to a transplanted organ. Since the transplanted kidney was not born with you, your body may identify the kidney as a foreigner and attack it to protect your body. Rejection is the ordinary response of the body towards the newly donated organ. You need to take anti-rejection (immunosuppressant) medicine in order to prevent rejection.
There are two types of rejection: Acute rejection can occur within the first year of transplant and it can usually be treated successfully. Chronic rejection occurs slowly and during a long period. The reasons for this kind of rejection are not clear and treatment often fails.
Anti-rejection medicines suppress the body's immune system response to the foreign existent and try to prevent kidney rejection. You should not stop taking your anti-rejection medicines no matter how good you feel because if rejection happens, it is hard to be diagnosed in the early stages.
Infection
Getting Infections after kidney transplantation is an important issue that you should be careful about them. When you take anti-rejection medicines, your body's immune system is lowered and are exposed to viruses and infections. It is important to find and treat infections as soon as possible before they make you very sick. There are some protocols that you need to do for kidney transplant care and protecting your body from infections:
wash your hands regularly
keep your environment hygiene
avoid close contact with patients having a contagious disease
keep distance with those who are recently vaccinated with live vaccines
if you need to travel or have a special plan, inform your doctor in advance
Vaccines
Vaccines help protect your body from infections. Yet, when you have a transplant, some vaccines are not suitable for your health. Remember to consult with your doctor before receiving any vaccines and boosters.
Here are some general rules of using vaccines and boosters:
avoid all live vaccines
avoid the nasal influenza vaccines
receive Hepatitis B vaccine before transplant
for getting a flu shot, wait for at least 3-6 months after the transplant
get a yearly booster
if you want to travel abroad, consult with your doctor about the required shots that are common to that area
New-Onset Diabetes after Transplant
As a side effect of the anti-rejection medicines, after the transplant, you may develop diabetes, even if you did not have this disease before. The risk of having new-onset diabetes is higher if you are obese. After the transplant, your blood sugar will be monitored and if it is needed your doctor help you have a plan to control your blood sugar. You may need a carbohydrate-controlled diet and routine exercise besides the diabetes medications.
Heart Disease, Blood Pressure, Cholesterol, and Blood lipids
When you have a kidney transplant, you are at a higher risk for heart disease, high blood pressure, high cholesterol, and blood lipids as the probable side effects of anti-rejection medications. In order to lower the risk of diseases, you should:
have routine check-ups with your healthcare provider to monitor your blood pressure, cholesterol level and blood lipids
stop smoking
have regular exercise (as your doctor allowed)
maintain a healthy weight by following a healthy diet
have a low salt diet
take your prescribed medications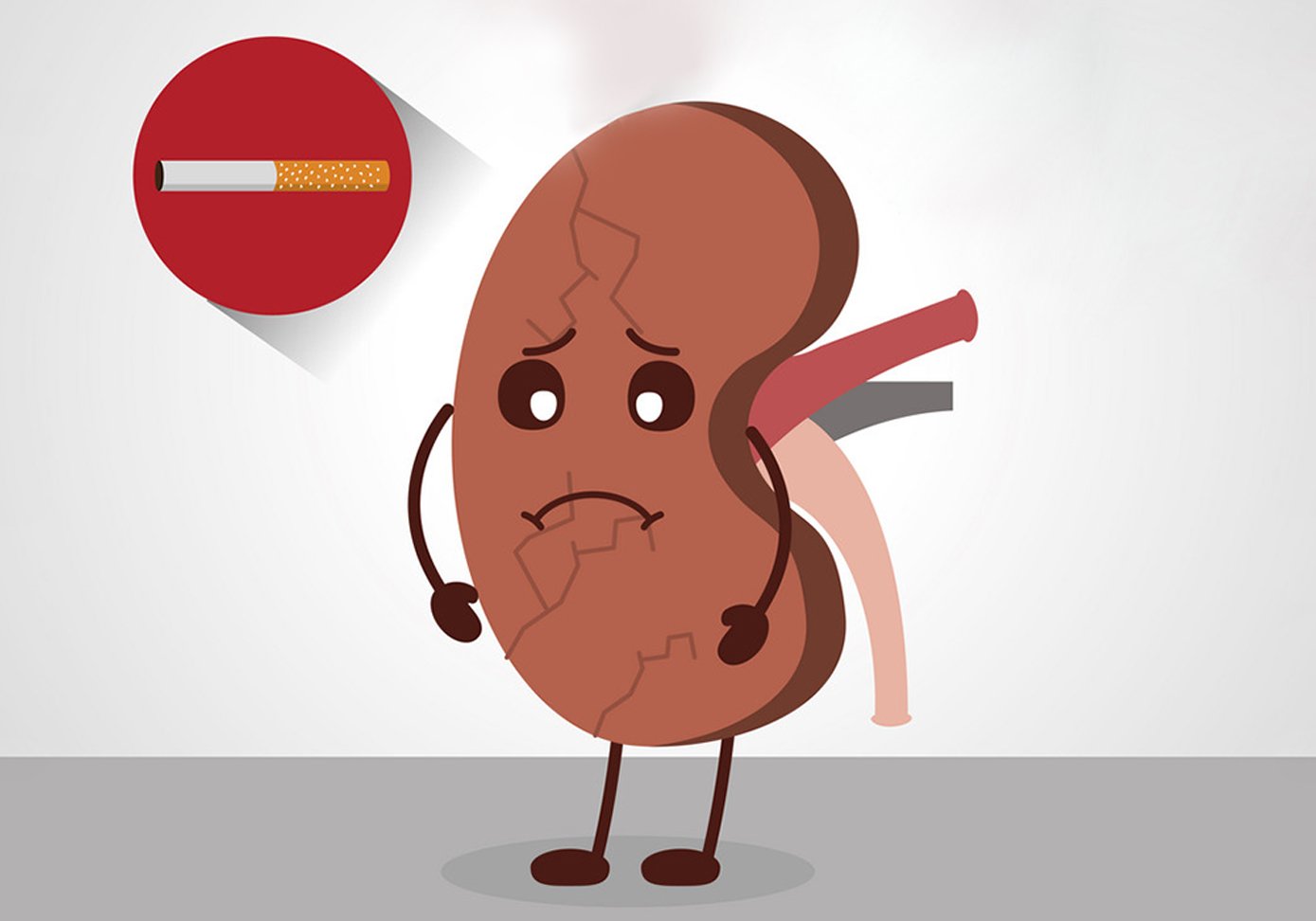 Smoking can noticeably raise the risk for heart disease, cancer, and lung infection. Smoking can also influence kidney function by decreasing the life span of your new kidney. You can use the help of your doctor by taking medications that ease the quitting process or you can get help from your family and friends.
Smoking can reduce your blood cells' ability to carry oxygen to your organs and this issue can make the healing process longer which is even worse in kidney transplant patients who take immunosuppressive medications.
Healthy Weight
After your kidney transplant, it is common to gain weight due to having more freedom in your diet and as the side-effects of your medication. Gaining too much fat and obesity can lead to heart disease and new-onset diabetes. a dietician can help you follow a healthy diet and keep fit. You can read more about obesity consequences in "Does obesity affect the success rate of kidney transplant?"
Cancer
Because of the lower immune system, the risk of getting cancer after the kidney transplant is higher in kidney transplant patients. Anti-rejection medications can decrease the body's immune system defense for certain types of cancer.
If you are a woman, for cancer screening tests, you should consult with your doctor about cervical, breast and colon cancer risks and have routine check-ups. If you are a man, you should consult with your doctor and have check-ups for prostate and colon cancer. Every year, PAP smears, breast exams, testicular exams, and skin cancer screening should be done by your local physician.
Sexual Activity and Fertility
Most sexual functioning problems that happened because of kidney disease and dialysis will return to normal after the kidney transplant. Women at childbearing ages should consult with their transplant team about getting pregnant but in general:
wait for at least 1 year before getting pregnant
wait till your kidney function is stable
visit a specialized obstetrician who is experienced in high-risk pregnancy
consult with your doctor about breastfeeding, because some medications can be passed on to the baby through breast milk
VIP Package
Treatment
Medical consultation
Post Treatment follow-up
Airport Pick up/Drop off
Visa
Hotel 5 * Top
VIP Transfer
Translator 7/24
Sightseeing Tours
Package A
Treatment
Medical consultation
Post Treatment follow-up
Airport Pick up/Drop off
Visa
Hotel 5 *
Transfer
Translator
Package B
Treatment
Medical consultation
Post Treatment follow-up
Airport Pick up/Drop off
Visa
Hotel 4 *
Package C
Treatment
Medical consultation
Post Treatment follow-up
Airport Pick up/Drop off
Healthy Lifestyle
As an important way of kidney transplant care, having a healthy lifestyle is essential for many reasons like preventing high blood pressure, high cholesterol and onset diabetes. TebMedTourism transplant team will help you plan a healthy lifestyle, but as a general guideline:
have a proper diet. Having a dietician beside you can help have a right food choice
return to your routine activities like working, going to school or doing the housework
have a regular exercise
lose weight if you are obese
quit smoking
Frequently asked questions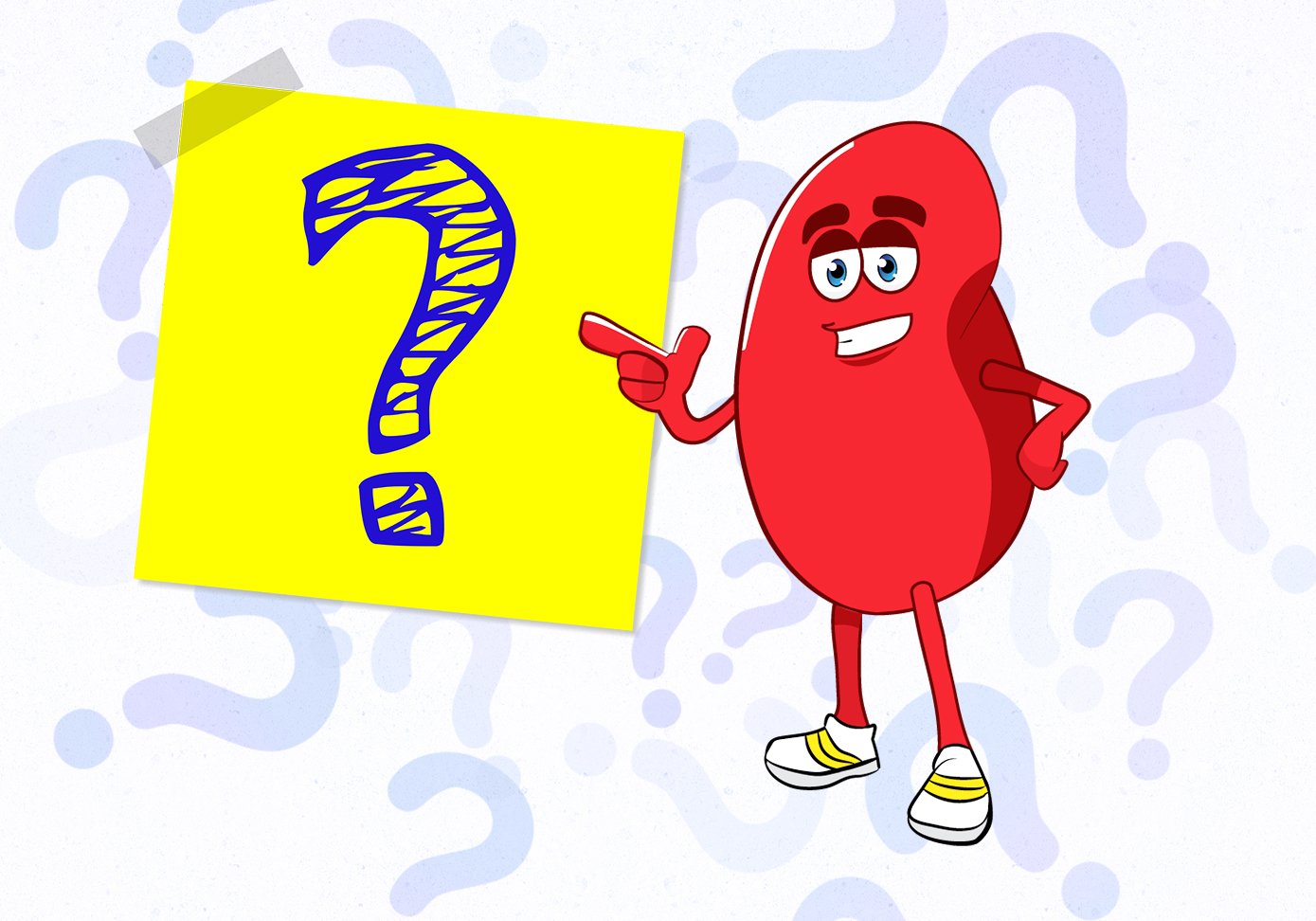 How long does it take to recover from a kidney transplant?
Recovery time is different for each patient and it depends on their medical conditions and what kind of activity they want to get back to. Many patients can get back to work after eight weeks. Your transplant team can help you in understanding your specific situation and when you can return to your routine work.
What should I monitor after kidney transplant?
Your antibody level should be monitored over the first weeks for preventing rejection. In general, transplant recipients should have a healthy diet (low fat, low salt) and drink plenty of fluids.  If you have other health problems such as diabetes or blood pressure, you may need to have some restrictions on your diet. You can use the help of a dietitian to plan the meals that are suitable for your condition.
Can a kidney transplant patient live a normal life again?
After passing the recovery time, your health is improved and your activities should return to normal again. A successful kidney transplant can let you live like the past times before you had kidney disease. Medical observations show that people who had kidney transplants live longer than those who are on dialysis.
Kidney transplant in Iran
Kidney transplant in Iran is one of the most common surgeries that is practiced every day by the most professional kidney (renal) transplant physicians. TebMedTourism team with their expertise and skill is helping kidney patients all around the world with the most affordable prices. We facilitate the transplant process by using living donors so that you can have your renal transplant and return to your routine life as quickly as possible.
Author: Leila Nazari
Publisher and SEO specialist: beheshteh hadizadeh
If you need more information on this topic and want to consult, contact us NOW.
The consultant medical doctors of TebMedTourism Co. are at your service for free.


About TebMedTourism company
TebMedTourism Company is an International healthcare facilitator based in Tehran, Iran.
We start our professional activity in medical tourism industry regarding the profound capability of Iran in both healthcare & touristic fields.
We are ready with open arms to provide desirable services to our dear patients & guests from all over the world to enjoy world-class treatment quality and highly skilled doctors in Iran.
TebMedTourism company is cooperating with more than 40 internationally certified hospitals, 140 selected local hospitals, 300 specialized medical centers, 430 doctors, 112 hotels, domestic and international airlines in Tehran, Shiraz, Mashhad, Tabriz, Qom and other cities in Iran.
TebMedTourism team facilitates comprehensive medical & cosmetic packages in all medical & wellness & touristic fields aimed to achieve your desires.
TebMedTourism experienced team will make this procedure seamless and enjoyable from A to Z, so you will just focus on your recovery.