Surrogacy is a type of assisted reproductive technology helping people have their babies with the help of another woman. But what is the best way of finding a surrogate? People can go through the surrogacy process on their own or with the help of surrogacy agencies that are experienced in this field and can manage the process in the best possible way.
The multiplicity of agencies can be confusing because each agency knows itself as the best. Nevertheless, you are finally going to trust one agency and start the process. But how to choose a surrogacy agency?
You should know that Surrogacy is not something to risk on. You should carefully consider all the factors affecting the result of the procedure and choose your surrogacy agency wisely.
Surrogacy agencies have a team of professionally trained and experienced members who can provide all the required services during the process to facilitate the journey while making it safer. In this article, TebMedTourism, which is a full-service surrogacy agency in Iran, will guide you to know the important qualifications of a professional agency and to choose the best one.
What does a surrogacy agency do?
A surrogacy agency is almost a necessity for those who want to have a baby through this technique. Finding a surrogate willing to work as the gestational carrier of your baby is not the only difficult part of the process; in fact, the process of screening and selecting surrogates, medical clearances, legal services, health insurance, In Vitro Fertilization, establishing parental rights, complexities, and unpredicted issues will be handled by the help of a surrogacy agency.
Surrogacy agencies coordinate between medical facilities, attorneys, and all the important parts of the surrogacy process to guarantee a smooth and non-problematic procedure. Each surrogacy agency can offer some unique services; however, they all screen and match the surrogates and intended parents and coordinate the whole process from the starting point to the end.
The surrogacy agencies help to solve any problems that may arise during the surrogacy journey with their expertise in all the important aspects of third-party reproduction. Having the help of an agency lets future parents focus on the most important part of their family-building journey and get ready for the arrival of their child.
Surrogacy is a complicated process. Finding the surrogate, taking care of her during pregnancy, making the deal and strict legal terms are not very pleasant for a couple. Therefore, often parents are not interested in starting this procedure on their own. They prefer to do this process by a surrogacy agency.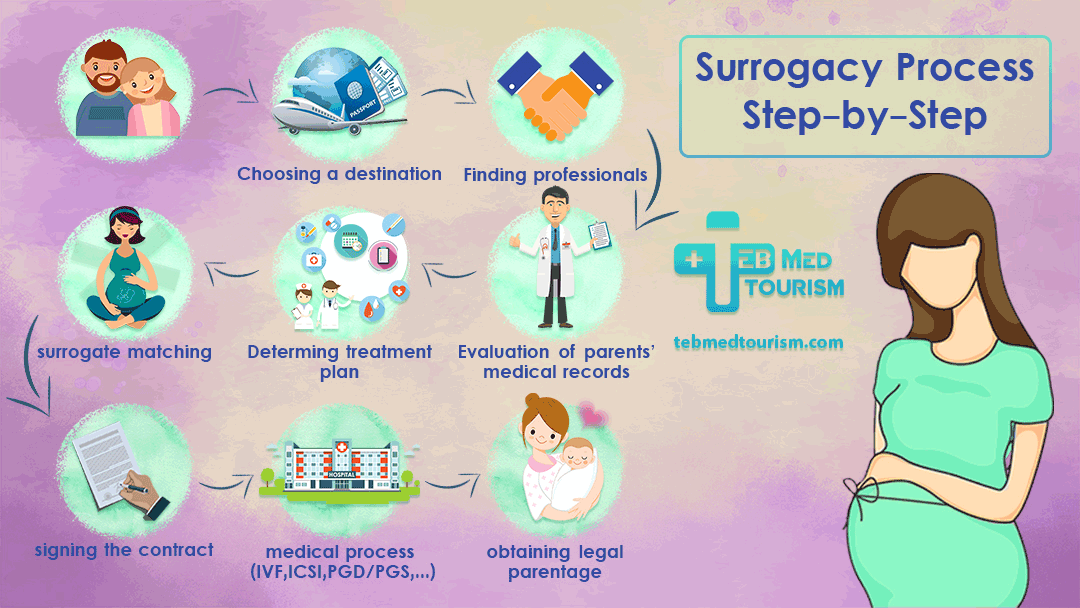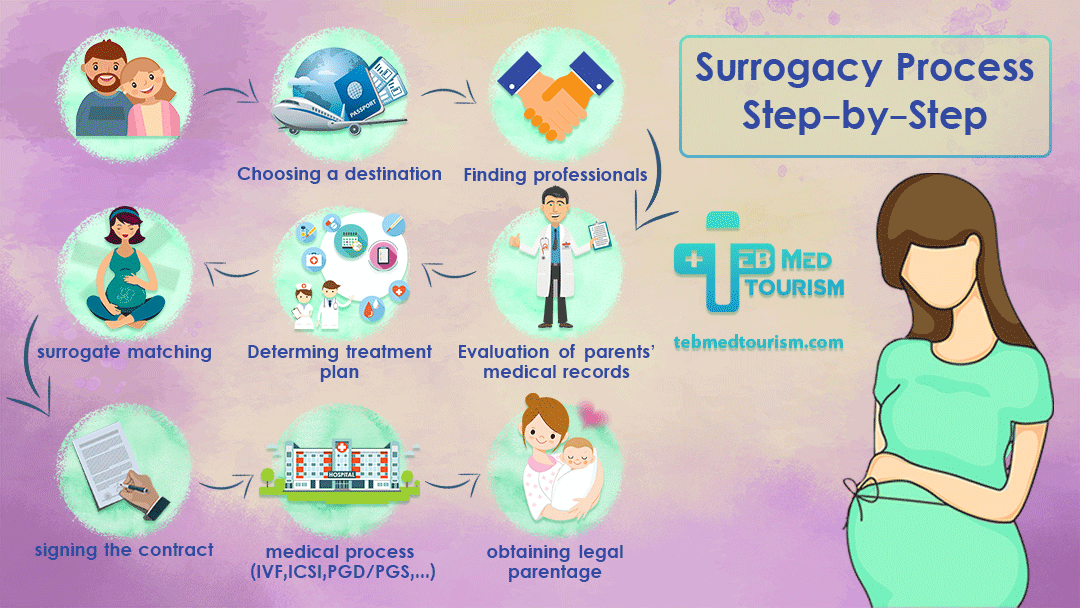 9 Tips for Choosing the Right Surrogacy Agency
If you want to choose a good surrogacy agency, then you should consider a number of factors carefully. Here we gathered some tips to compare surrogacy agencies and choose the best one.
1-Agency's Experience and Services
Considering the experiences of an agency shows how successful your journey would be if you assign your surrogacy process to them. When an agency has successfully finished several surrogacy cases, it means that the team is already aware of the essential steps and complications that may arise during the process.
An experienced healthcare facilitator or a surrogacy agency can guide and prepare you for the challenges ahead. They can set realistic expectations and not only show you the positive sides, but also the obstacles you may encounter while browsing. Many new surrogacy agencies are working recently, but they lack enough experience and wisdom to understand the demands of this complicated journey.
TebMedTourism is one of the most experienced agencies in Tehran, conducting hundreds of surrogacy cases successfully. We are honored to serve new parents and surrogates and make their families grow, and we are so happy that our previous clients refer their friends and relatives to us after leaving satisfied with our services.
2-The Screening Process
It is very important that both the surrogate and the intended parents be physically and mentally ready for the surrogacy process and be fully aware of the responsibilities and risks. TebMedTourism carefully checks the surrogate's lifestyle, family support system, the environment that she is living, financial condition, and all the other important details that can affect the baby.
3-The clarity in the Surrogate's Compensation 
Financial compensation is one of the important reasons that someone becomes interested in being a surrogate. A professional surrogacy agency will speak clearly about the surrogate's compensation and the payments. They should also be responding to all of your questions about medical bills and related costs.
4- Consider the Laws of the Country
Laws relating to surrogacy play a big role in your agency selection. In some countries, with the lack of surrogates and legally restricted laws that forbid surrogacy, the best possible option for intended parents is looking for treatment abroad. TebMedTourism lawyers are fully aware of international law regarding the surrogacy procedure and make sure the names of the intended parents be written on the baby's birth certificate as the legal parents of the child.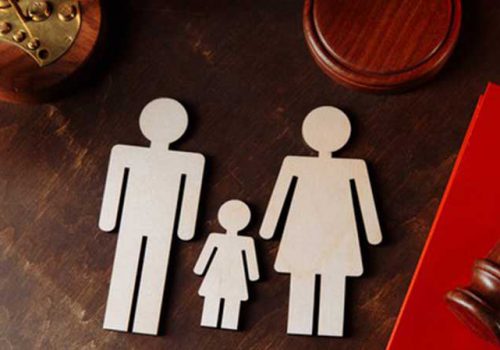 5- Success Rate
The success rate is the number of successful cases shown by percent. The success rate varies with many factors but as you pay for the service you receive, you can rely on the number of successful surrogacies the agency had. The more the agency's average success rate is, the more confident you feel about your own journey.
6- Costs
Do not underestimate the importance of cost in surrogacy. The point is that agencies with an unexpectedly low cost do not guarantee you to have your child in the best possible condition. On the other hand, the high costs of surrogacy and infertility treatment require attention in selecting agencies.
The surrogacy cost depends on several factors regarding the place and the type of surrogacy that the future parents choose, the country where surrogacy is carried out, and health care costs in that country. Sometimes when intended parents go through the surrogacy independently, they have to advertise for finding the proper surrogate. If they work through an agency, this cost automatically disappears but if not, it also should take into consideration.
It is a good idea to ask the agency for a list of estimated costs. A good surrogacy agency needs to have financial transparency and let you know about the possible costs that might be needed later because financial capability is a vital factor for most of the intended parents.
7- Geographical Location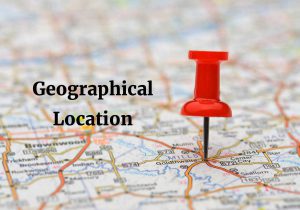 One thing into consideration is the geographical position of the intended parents and surrogates. While the agency might be placed in a town, the recruited surrogate can be miles away. So do not rely on the location of the agency. Where do you like your child to be born and have her/his first experiences of life? Think about that!
8- Being Comprehensive
It is recommended to choose a surrogacy agency that fulfills all your needs in this process altogether. You definitely need professional support, medical experts, legal consultation or a lawyer who knows related rules well, and other social services like having a psychologist. Surrogacy itself is a complicated process. Doing the whole process by yourself and coordinating everything makes this journey even more stressful and overwhelming.
9- Agency's Approach
Agencies are different in styles and approaches. Some offer a more business style with a solid approach while some are more friendly and down-to-earth. Maybe it can affect your choice.
If you prefer a nice company with broad smiles on face, then a business-based agency is not the best choice for you. Either type of agency you like, do not forget something: Agency should not make you hasty! You should have enough time to decide comfortably. The key to finding a good surrogacy agency is being sure about the agency's experiences, repute, and success rate.
How to compare surrogacy agencies?
Evaluating surrogacy agencies is an important step toward having a successful surrogacy journey. Each agency offers different services, so it is important to know what factors are most important to you. Agencies have various available options for surrogates, screening processes, and different ranges of support for intended parents. Other important questions can be about how long the agencies are working and the number of successful surrogacy cases.
Another crucial question that you may need to consider when you want to choose a surrogacy agency is the services that an agency provides. Some agencies may do their parts in the medical process but do not help in the legal procedures of taking the baby to your own country. TebMedTourism helps its clients medically, emotionally, and legally through all the steps of the surrogacy journey,
The surrogacy package fee is different in every agency. You may want to know how the surrogate's compensation and her medical bills will be paid. Furthermore, you can ask about the needed matching time since every agency can have a different wait time for matching the intended parents with surrogates.
Which is the best surrogate agency in the world?
You might wonder how to find the best surrogacy agency among so many options that you will face. The answer is you can do it by accurate search, counseling, and using other people's experiences.  Whether you are an egg donor, surrogate, or intended parent, the agency you pick is vital in your surrogacy journey. Ensure you choose the best surrogate agency out there that suits your needs perfectly. Iran is the cheapest country for surrogacy while having the quality of services similar to the western countries and the legality of the procedure. At TebMedTourism, we can help you achieve your surrogacy journey comfortably and at the most affordable costs. Consult with our doctors and make your miracle happen. Our expertise in the surrogacy process in addition to other assisted reproductive technologies like egg donation, IVF, and PGD along with the inclusive cost of services that eliminate financial surprises means you are in the best possible hands and you will receive the best outcome.
TebMedTourism is the best surrogacy agency in Iran that values transparency by sharing the list of costs and the terms of the contract so that both intended parents and surrogates know exactly what they are going to face and be well informed about the whole procedure. After checking the medical records, we offer guaranteed packages to our customers to make them certain that they will have their baby through surrogacy regardless of the number of embryo transfers and IVF cycles.  We are confident about doing everything we could to make the process easy for both parties and prevent any legal and medical problems. Don't hesitate to contact us for receiving a medical consultation and starting your surrogacy journey!


TebMedTourism Company is an International healthcare facilitator based in Tehran, Iran.
We start our professional activity in medical tourism industry regarding the profound capability of Iran in both healthcare & touristic fields.
We are ready with open arms to provide desirable services to our dear patients & guests from all over the world to enjoy world-class treatment quality and highly skilled doctors in Iran.
TebMedTourism company is cooperating with more than 40 internationally certified hospitals, 140 selected local hospitals, 300 specialized medical centers, 430 doctors, 112 hotels, domestic and international airlines in Tehran, Shiraz, Mashhad, Tabriz, Qom and other cities in Iran.
TebMedTourism team facilitate comprehensive medical & cosmetic packages in all medical & wellness & touristic fields aimed to achieve your desires.
TebMedTourism experienced team will make this procedure seamless and enjoyable from A to Z, so you will just focus on your recovery.
Communication ways:
call us: +98 912 098 5010
Visit us: 1st. Floor / No. 270 /Between Bagh & Azadi  Alleyways / North Sohrevardi st. / Tehran / Iran
Mail us: Tebmedtourism@gmail.com