IVF with donor egg process is a highly successful treatment that helps many couples have a child. This technique is a form of assisted reproductive technology for those who cannot use their own eggs for some reason. When a couple uses egg donor IVF, it means that the intended mother is not genetically related to the fetus. The intended father will be the biological father of the child unless the donor sperm has been used as well.
The success rate of IVF with donor eggs (egg donation success rate)  is higher than the regular IVF. Nowadays, so many couples who are looking for IVF procedure choose Iran because of the presence of experienced experts and economical cost of this procedure. But first, let us see how the IVF with donor egg process goes in Iran.
Quick Information

Cost

Anesthesia

Duration of procedure

Hospital Stay

Minimum Stay in Iran

$4500 (IVF+PGD)

Local

3-4 weeks

Zero day

3-4 weeks
IVF + Embryo Transfer
21-28 days
Treatment
Medical consultation
Post Treatment follow-up
Airport Pick up/Drop off
And more
IVF + PGD
21-28 days
Treatment
Medical consultation
Post Treatment follow-up
Airport Pick up/Drop off
And more
IVF + Egg Donation
21-28 days
Treatment
Medical consultation
Post Treatment follow-up
Airport Pick up/Drop off
And more
IVF + PGD + Egg Donation
21-28 days
Treatment
Medical consultation
Post Treatment follow-up
Airport Pick up/Drop off
And more
When Egg Donor IVF is needed?
Egg donor IVF is often used when one of the following situations happen:
Infertility which is caused by aging (often for women age 40 or older)
A single man who wants to use a surrogate
Gay male couples having a child using a surrogate
Having genetic disease risk on female partner's side
Low ovarian reserves
Primary ovarian insufficiency
Post-cancer treatment
poor or low ovarian response
Unexplained recurrent IVF failure
Women born without ovaries
Before you start the procedure, you need to find an egg donor. For this purpose, you can consult with your doctor about your options. A number of common sources that are available for finding donor eggs are:
A family member or a friend
Egg bank
Egg donor agencies
Another infertile couple who would like to share their extra retrieved egg
Fertility clinic
Visiting the donor depends on the contract you sign. Sometimes you get the chance of meeting the donor and know her in person, and sometimes you never have any contact with them. Some donors will agree to be in touch with the future child. Therefore, before deciding about the donor, you had better have a discussion about it with a lawyer familiar with infertility law or an infertility counselor.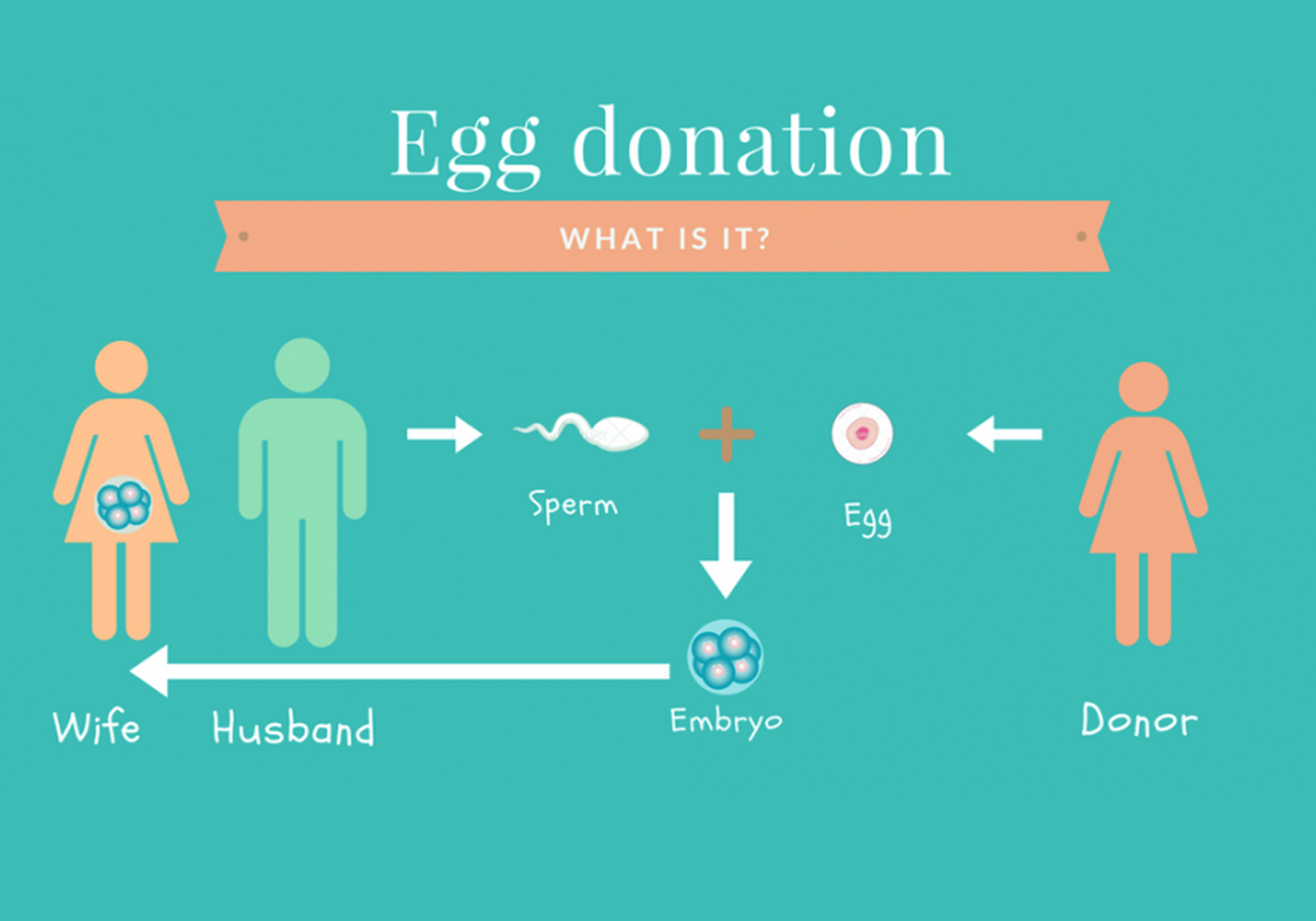 Choosing a donor
First of all, you need to choose a donor based on your desired features. The donor can be found among relatives or friends or a complete stranger who is medically screened and is suitable for donating her eggs. Based on the agreements, the identity of the donor can be known or anonymous to you.
Ovarian stimulation
In this step, the donor's ovaries should be stimulated with the use of hormonal medications, in order to obtain as many oocytes as possible in a single menstrual cycle. More retrieved eggs mean higher chances of pregnancy. This process starts at the first days of the donor's menstruation.
Donor's follicular puncture
After the donor's follicles have reached the optimal size, a puncturing process is carried out to recover oocytes from the ovaries. This process is done under light anesthesia or sedation and it takes no more than 30 minutes. After the procedure, there is no need for hospitalization and the donor can go home.
Recipient's endometrium preparation
In this step, the recipient should get prepared for the transfer. The endometrium is the inner layer of the uterus that covers the embryo. The recipient should receive hormonal treatment to prepare her endometrium for embryo implantation.
In Vitro Fertilization
In this phase, the semen should be obtained from the male partner or from another donor. Sperms are washed in order to enhance their quality and then the best sperms would be chosen to fertilize the eggs in the laboratory environment. Intracytoplasmic Injection (ICSI) that is injecting the sperm into the egg can be used for certain patients.
Embryo transfer and Pregnancy
After few days when the embryos are grown and ready, they are transferred to the recipient's uterus. After implanting the embryo, the couples should wait for two weeks. If the pregnancy blood test is positive, it means the pregnancy has happened and egg donor IVF worked well.
Iran has so many years of experience in assisted reproductive technology and infertility treatment. If you are willing to receive the help of reproductive technology, undergoing IVF+ Egg donation in Iran can be one of the best options that you can have. With the help of modern equipment, skillful physicians, and economical costs, having a child is not a dream anymore.
TebMedTourism healthcare facilitator tries to pave the way for reaching your dreams. We will be by your side all through the steps until you hold your newborn in your arms. Remember that we care about our clients just like our family members. For getting more information about the process or our services, you can contact us through the provided numbers or our online forms.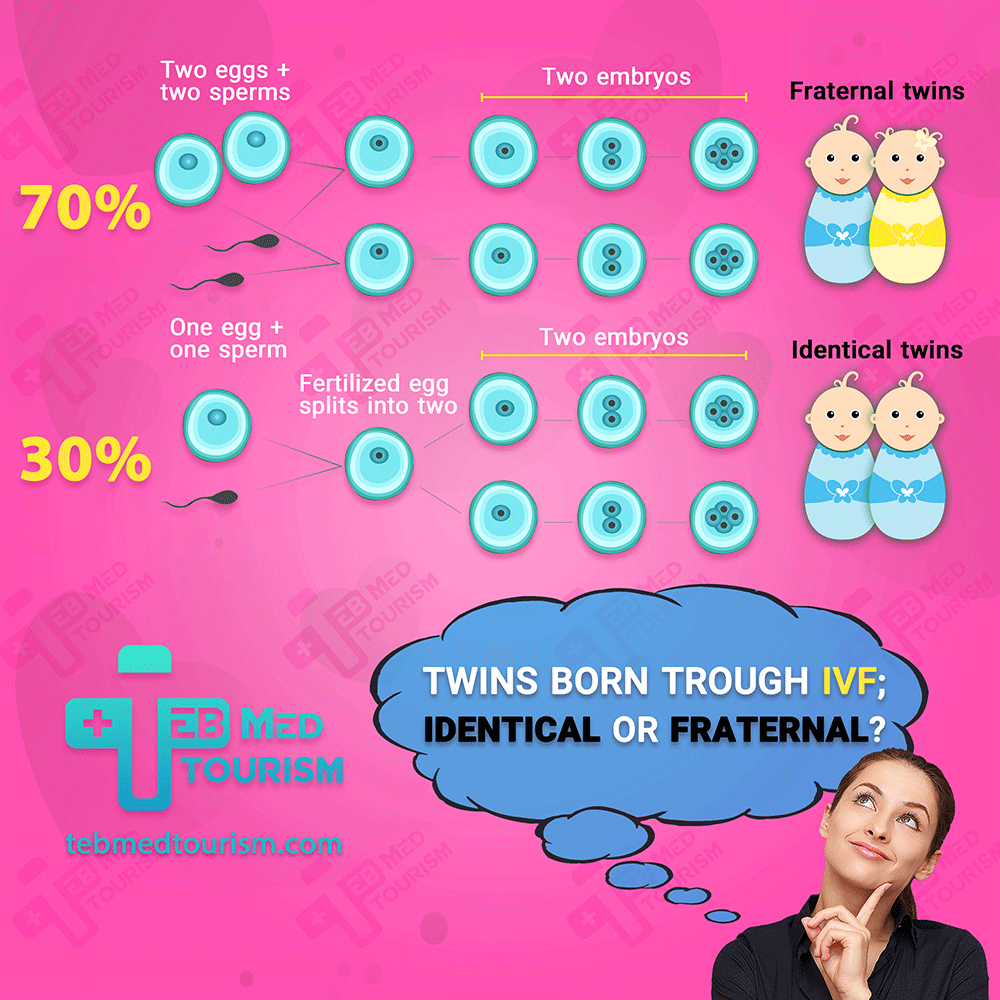 Publisher and SEO specialist: beheshteh hadizadeh


About TebMedTourism company
TebMedTourism Company is an International healthcare facilitator based in Tehran, Iran.
We start our professional activity in medical tourism industry regarding the profound capability of Iran in both healthcare & touristic fields.
We are ready with open arms to provide desirable services to our dear patients & guests from all over the world to enjoy world-class treatment quality and highly skilled doctors in Iran.
TebMedTourism company is cooperating with more than 40 internationally certified hospitals, 140 selected local hospitals, 300 specialized medical centers, 430 doctors, 112 hotels, domestic and international airlines in Tehran, Shiraz, Mashhad, Tabriz, Qom and other cities in Iran.
TebMedTourism team facilitates comprehensive medical & cosmetic packages in all medical & wellness & touristic fields aimed to achieve your desires.
TebMedTourism experienced team will make this procedure seamless and enjoyable from A to Z, so you will just focus on your recovery.