What is the most popular type of surrogacy?
One of the most popular questions about surrogacy treatment is this:
Which one is the most popular type of surrogacy treatment?
In the last articles, we have explained about surrogacy treatment and different types of this infertility treatment method.
So far we know it is divided into two main types:
Traditional surrogacy
Gestational Surrogacy
Which one is the most popular type of surrogacy?
Gestational Surrogacy is the most updated and popular method in comparison with traditional surrogacy. Most people prefer to perform this technique, as it doesn't involve the traditional surrogacy's drawbacks for those surrogate mothers who carry just a child and there is not any blood and emotional link between the surrogate mother and the child. So the surrogate mother is being separated easily from the new born baby as she is not the genetic mother of the child.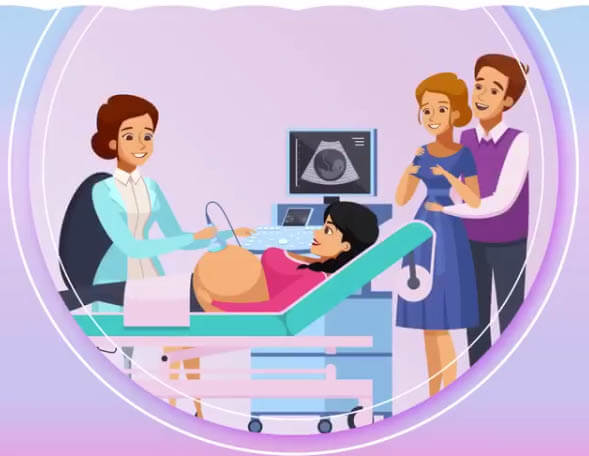 In this method the surrogate mother will not be able to claim in any court or jurisdiction for the child, after giving birth to the child as his/her genetic and real mother. So the intended parents can be at safe side and will not be faced with probable legal complications by the surrogate mother.
Also, gestational surrogacy can cover and solve more difficulties and more types of infertility diseases. In other words, more cases might be treated by gestational surrogacy.
We are declaring several forms and cases of parents that can use gestational surrogacy:
When a woman cannot carry the embryos because of a problem with her uterine but has not any problem with her eggs, she can choose gestational surrogacy. Actually, the fertility specialists use the intended father's sperm and the intended mother's eggs to make embryos.
When a woman does not have enough and suitable eggs. In other words, if the intended mother suffers from ovarian diseases, the surrogate mother can donate her eggs.
When a man is suffering from infertility diseases, this technique is practical for him as the embryo can be created by donor sperm.
When homosexual couples tend to have a child, gestational surrogacy is the best treatment for them.
Single parents, male or female that have lost their spouses or partners in an accident or as a result of divorce, can achieve their dreams by using donor sperm or donor egg.
Generally, all single people and parents that have lost their partners, regardless of gender, whether male or female, they can use sperm or egg donor and also achieve their goals.
Surrogacy in Iran
Iran is a developing country with great reputation in medical science especially in infertility treatment field in the world.
Iran is also the best destination in the medical tourism industry between other countries.
As Iran have up-to-date and fully equipped hospitals and clinics, and the most experienced specialists and doctors who are trying to give the best medical services at lowest prices to foreign patients.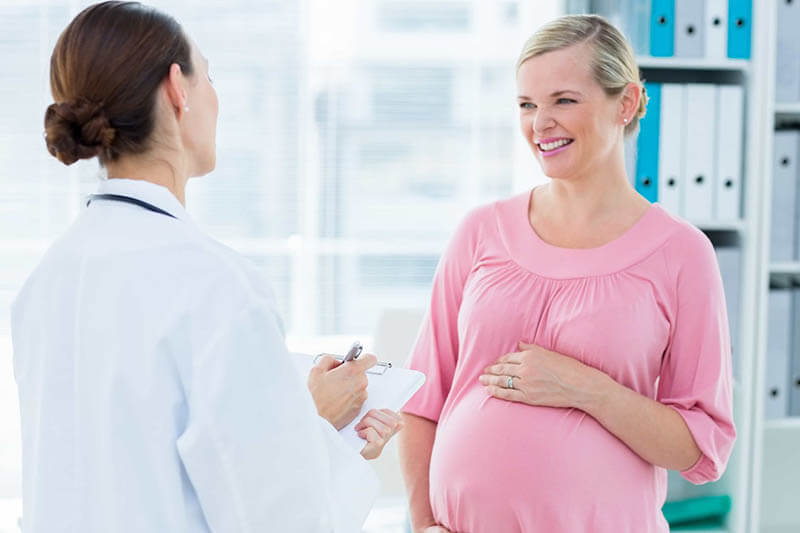 Also, Iran is the best destination for those who want to visit the historical monuments or adventurers.
Iran has a lot of historical cities and valuable museums and natural phenomena as mountains, rivers, and islands.
So Iran fully response to all needs of foreign patients, whether in the field of medical and tourism fields.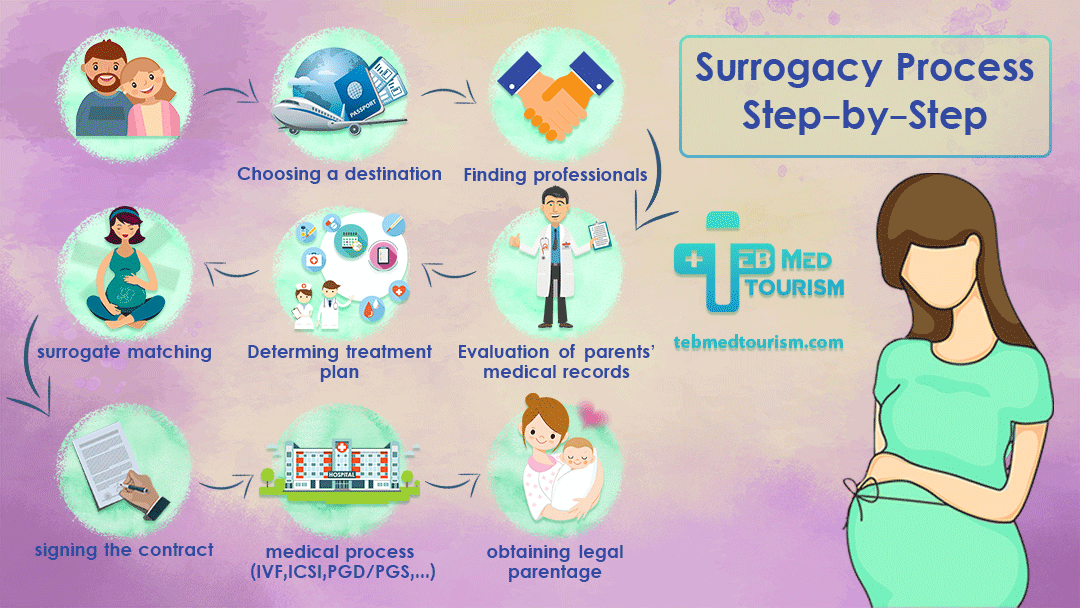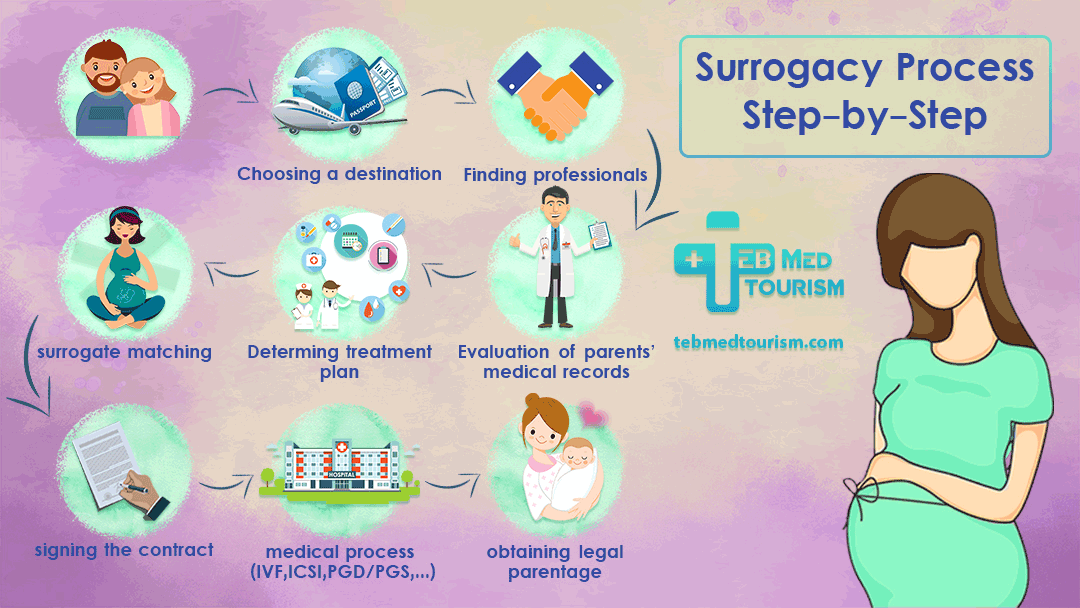 Connect us:
TEB MED TOURISM CO. is an international medical tourism company that has tried to increase the rank of Iran in medical tourism in the world by cooperating with compassionate and dedicated physicians and fertility specialists, chaste surrogate mothers and equipment hospitals. So our company can help you to achieve your dream with performing surrogacy treatment to huge your own child and go back to your home with your child.
So do not hesitate to connect us with the following numbers, our medical counselors are ready to answer your questions:
VIP Package
1st Trial
$14500
This package needs more consultation
Treatment
Medical consultation
Post Treatment follow-up
Airport Pick up/Drop off
Visa
VIP Transfer
Translator 7/24
TOP 5* Hotel
Sightseeing Tours
Package A
3rd Trial
$15000
This package needs more consultation
All medical and laboratory tests
Treatments
Medical consultation
Post Treatment follow-up
Airport Pick up/Drop off
Package B
2nd Trial
$13500
This package needs more consultation
All medical and laboratory tests
Treatments
Medical consultation
Post Treatment follow-up
Airport Pick up/Drop off
Package C
1st Trial
$12000
This package needs more consultation
All medical and laboratory tests
Treatments
Medical consultation
Post Treatment follow-up
Airport Pick up/Drop off

Communication ways:
call us: +98 912 098 5010
Visit us: 1st. Floor / No. 270 /Between Bagh & Azadi  Alleyways / North Sohrevardi st. / Tehran / Iran
Mail us: Tebmedtourism@gmail.com