IVF and autism :Do you want to say hello to your new child through in vitro fertilization (IVF), and you are anxious about his or her health? Do you hear from some news that reproduction fertility methods similar to IVF can increase the risk of autism?
TebMedTourism, in this article, precisely and with details will address concerns around whether fertility treatment is associated with ASD (autistic spectrum disorder) or the health of children conceived following ICSI (intracytoplasmic sperm injection) or traditional IVF go through bad odds.
Against all odds, there is good news about IVF and autism! The answer to all of your questions is in this article because we monitor the latest research and provide information and factual data for our patients.
These findings from authentic studies will relieve our patients who begin treatment in the hope of one day having healthy and happy children of their own.
This article has been approved by the TebMedTourism medical team (Dr. Bazazi and & Dr. Mohammadzadeh).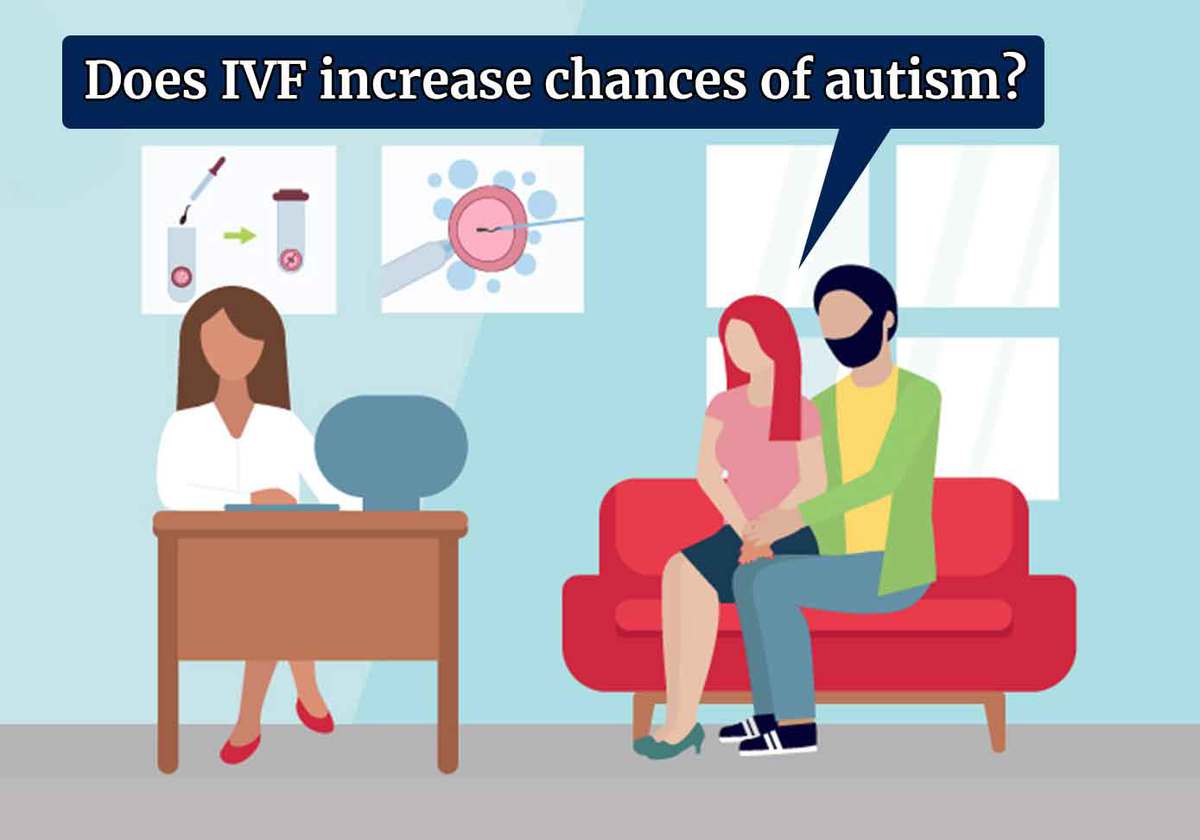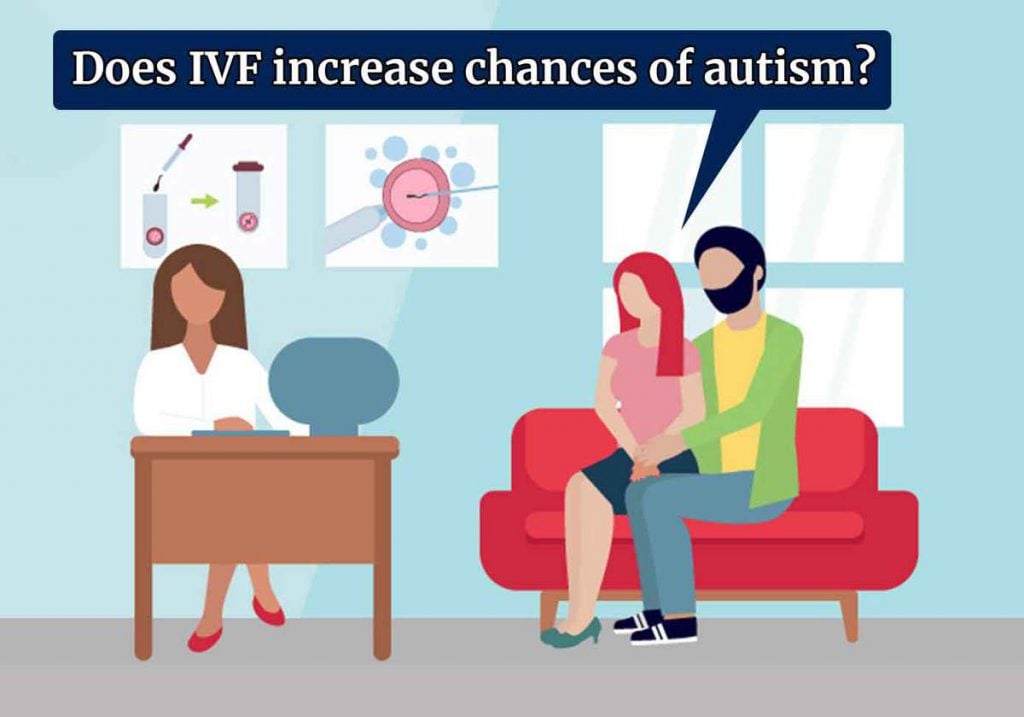 Does IVF increase chances of autism?
The absolute answer to this question is No. Although the causes of autism are unknown, environmental, biological, and genetic factors all play a role. The birth and age of the mother seem to account for the perceived relationship between IVF and autism. For learning about the factors that lead to autism, the reading of this article on TebMedTourism is so advising.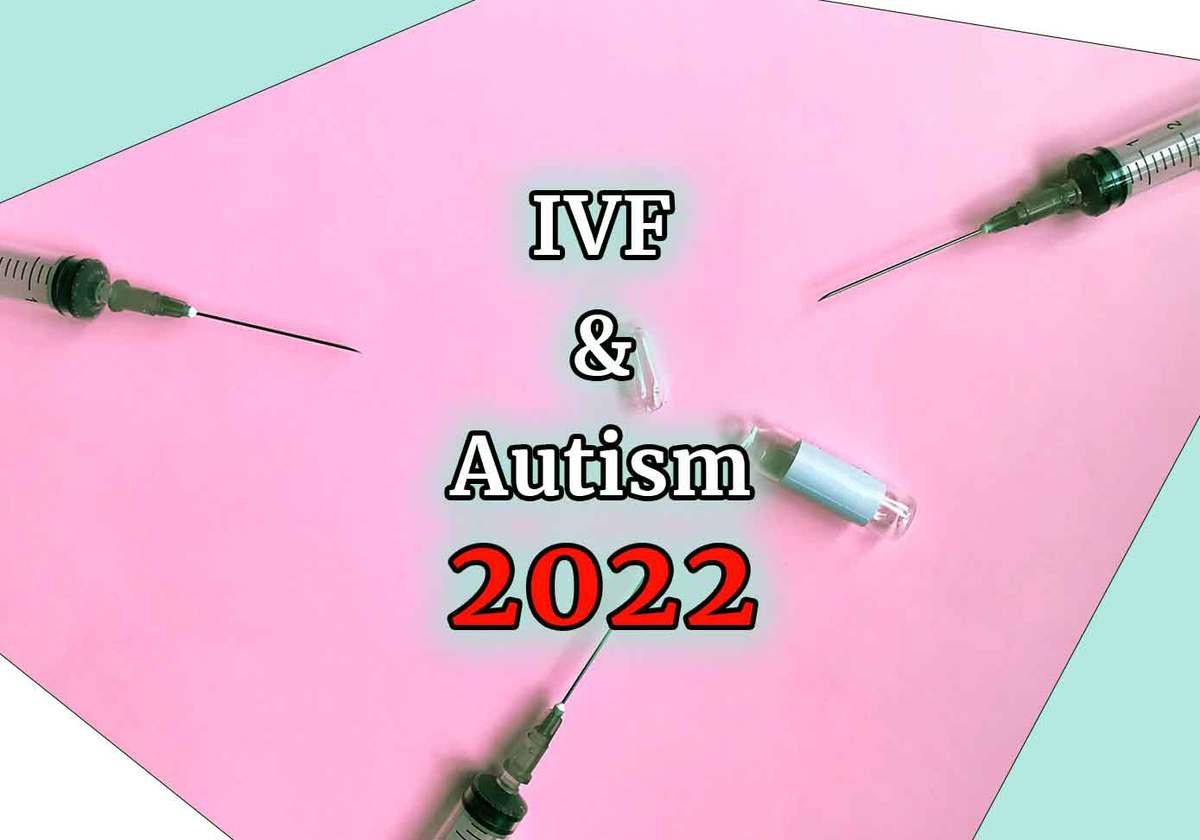 IVF and autism 2022
Answering questions about IVF and autism and risks to children conceived this way needs new data. Many previous studies have focused on the growth and weight of children conceived by Assisted Reproductive Technology and IVF. However, we are gathering data from the latest research for writing this article.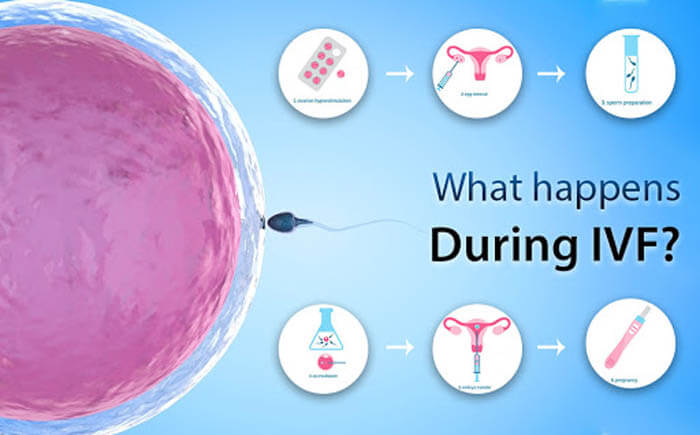 IVF and autism statistics
How common is autism in IVF? The research will answer us!
About IVF and autism in 2022, U.S. statistics have significant data. Bearman's team gathered data on 5.9 million California births for the study, including 48,865 infants conceived through assisted reproduction and 32,922 autistic children. The researchers compared the prevalence of autism in births involving advanced infertility treatment versus those that did not.
The findings do not condemn IVF technology because the study did not establish a cause-and-effect relationship.
On the other hand, based on CDC (Centers for Disease Control and Prevention), from 4 million births per year in the U.S., 1 to 2 % of births are via IVF. However, 1 in 68 children is diagnosed with ASD, and it's more than children conceived through IVF.
Although the causes of autism are unknown, environmental, biological, and genetic factors all play a role. The birth and age of the mother seem to account for the perceived relationship between IVF and autism. Therefore, learning about the factors that lead to autism can be useful!
Risk factors for autism
ASD (autism spectrum disorder) is a group of neurodevelopmental disorders that the following factors announced as main defendants:
Advanced parental age
Pregnancy-related complications
Medication use during pregnancy
Maternal smoking
Nutritional factors
Exposure to toxins
Vaccination
As you can see, all the above factors can affect having an autistic child and it seems corresponding to these risk factors, focusing on about the positive effect of ART (assisted reproductive technology), including all fertility treatments in which either eggs or embryos are handled, and IVF on autism, definitely isn't intellectual!
Systematic reviews of the association between parental age and ASD are such authentic evidence that eradicates any relation between IVF and autism!
But there is a prevalent question in this field: "Can autism be detected by genetic testing?", "Can autism be diagnosed before birth?".
Stay with TebMedTourism to find the answer to your concerns!
Genetic testing for autism before pregnancy
Unfortunately, genetic testing couldn't diagnose ASD; because It is estimated that genetic factors responsible for 40 to 80 percent of ASD risk.
An individual's risk of developing this complex condition is determined by the risk from gene variants combined with environmental risk factors such as parental age, birth complications, and others that have not been identified.
The mother's diet, medications, and mental, immune, and metabolic conditions, such as preeclampsia (a type of high blood pressure) and gestational diabetes are the most important factors that causes autism in the womb!
So, as mentioned, risk factors in the womb and in the embryo stage treat the child, but there is good news; from PGD and blood tests, the following describes both methods that could have a positive effect on avoiding birthing an autistic child.
Can you test for autism in IVF?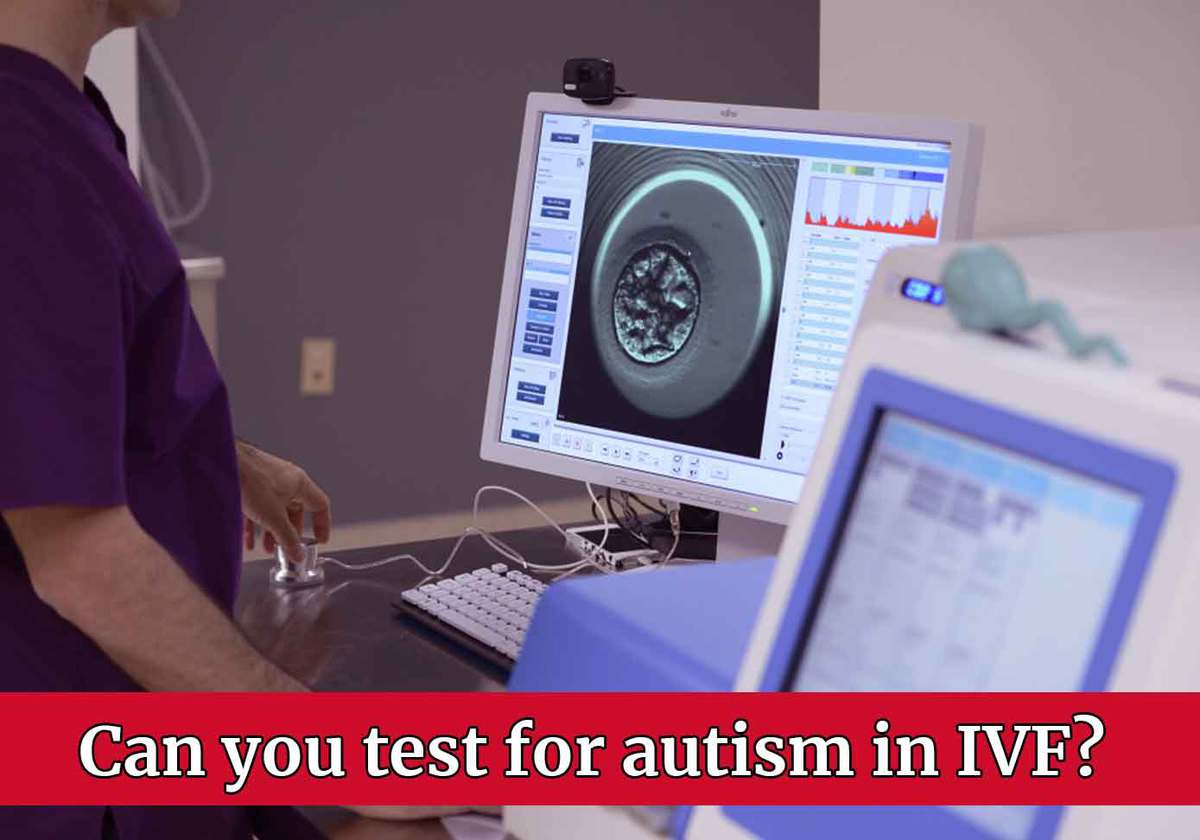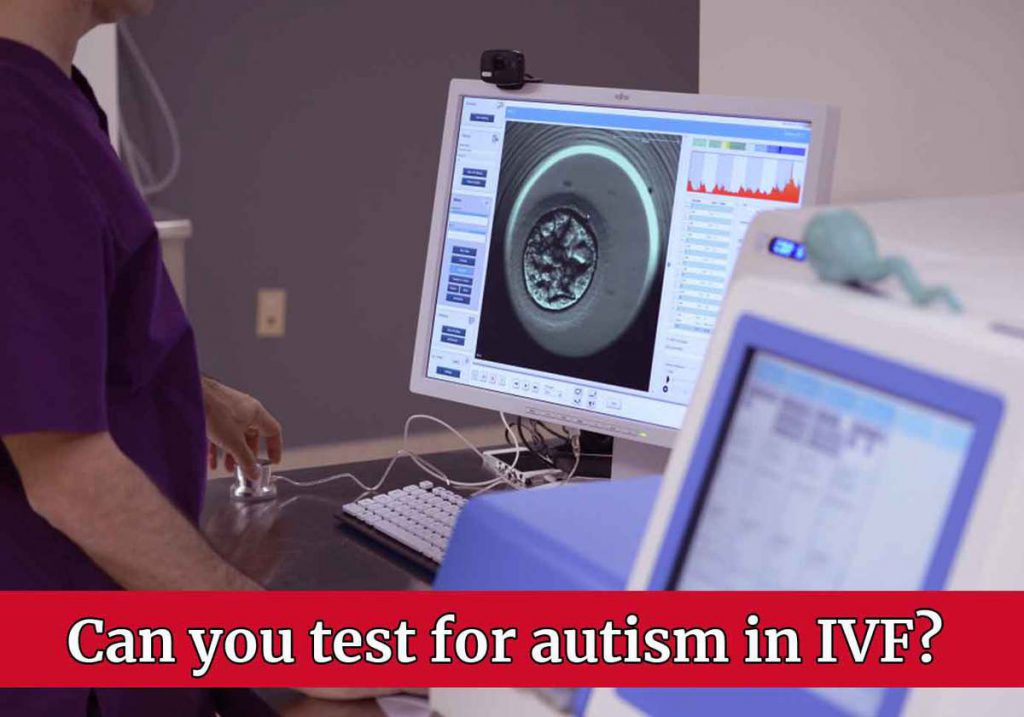 The devastating impact of autism on a child's life is so terrifying that many researchers, over the last 20 years, have concentrated on early diagnosing and treatments.
Early diagnosis in the embryo stage is one of the fields that many scientists and specialists have focused on, but is there any solution!
Can you avoid autism with IVF?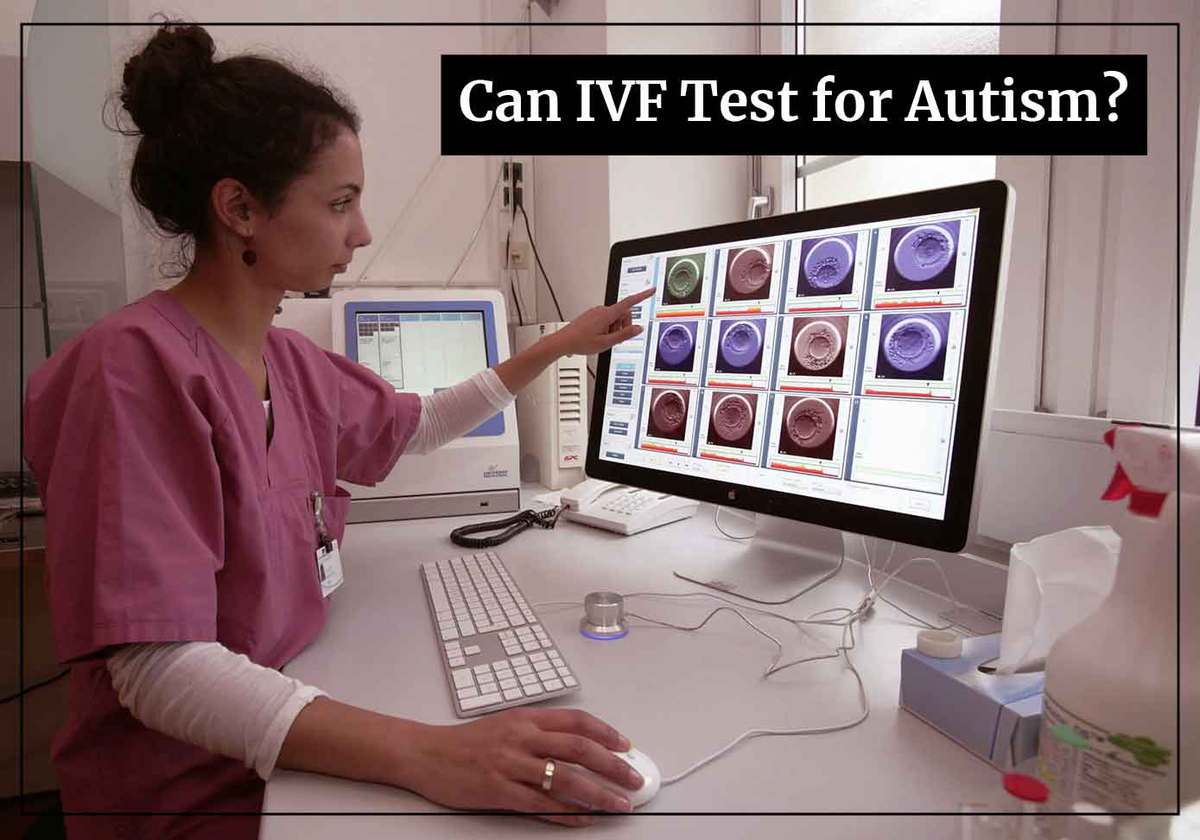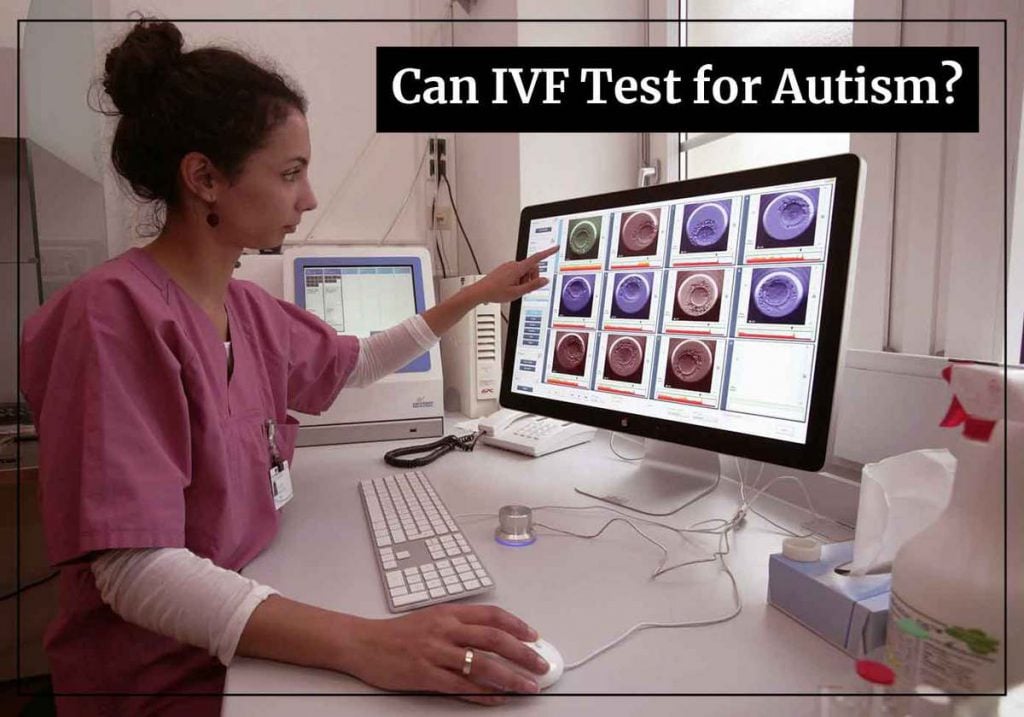 Preimplantation genetic diagnosis (PGD) is a test that can be used in IVF to prevent the transmission of a specific genetic disorder to the next generation.
PGD genetic testing involves removing one or two cells from a day-3 embryo and testing them for conditions such as cystic fibrosis or Down syndrome. When used in IVF, this means that only embryos that have been diagnosed as being unaffected or free of a specific disorder will be transferred to a woman.
ASD, in contrast, is a complex disease; over 500 related genes have been identified as responsible for autism to date, and it may also be caused by spontaneous mutations.  You couldn't recognize when you have experienced mutations?! And your measurements for having a baby will result in an autistic child!
Because men's sperm accumulates new mutations as they age, we see an exponential increase in reproductive risk for ASD proportional to paternal age.
However, PGD is not currently available for full ASD screening unless the specific genetic cause is known, as in Fragile X syndrome or chromosomal microdeletions. PGD may be available in the future for severe ASD because getting closer to identifying responsible genes causing ASD is more reachable with high-tech experiments.
Conclusion
According to the researches Autism can be start during second trimesters. As before mentioned genes and environmental exposures play key roles in shaping ASD.
Preparation of a complete medical history of patient is very essential to receive the best outcome. TebMedTouris as a professional company in the medical tourism industry by using the high-tech clinics and laboratories will guarantee your IVF journey.
Many families trusted us and say welcome to their new child via IVF and the other ART methods. If you are a family with autistic first child, don't consider you have no choice. We completely talked about hopeful and happy future that is in front of you. Trust us and go ahead!
IVF
Treatment
Medical consultation
Post Treatment follow-up
Airport Pick up/Drop off
IVF + Embryo Transfer
Treatment
Medical consultation
Post Treatment follow-up
Airport Pick up/Drop off
IVF + PGD (Sex Selection)
Treatment
Medical consultation
Post Treatment follow-up
Airport Pick up/Drop off
IVF + Egg Donation + PGD
Treatment
Medical consultation
Post Treatment follow-up
Airport Pick up/Drop off

TebMedTourism Company is an International healthcare facilitator based in Tehran, Iran.
We start our professional activity in medical tourism industry regarding the profound capability of Iran in both healthcare & touristic fields.
We are ready with open arms to provide desirable services to our dear patients & guests from all over the world to enjoy world-class treatment quality and highly skilled doctors in Iran.
TebMedTourism company is cooperating with more than 40 internationally certified hospitals, 140 selected local hospitals, 300 specialized medical centers, 430 doctors, 112 hotels, domestic and international airlines in Tehran, Shiraz, Mashhad, Tabriz, Qom and other cities in Iran.
You may also like to do IVF in Iran:
TebMedTourism team facilitate comprehensive medical & cosmetic packages in all medical & wellness & touristic fields aimed to achieve your desires.
TebMedTourism experienced team will make this procedure seamless and enjoyable from A to Z, so you will just focus on your recovery.
Communication ways:
call us: +98 912 098 5010
No.2, First 8 meter alley, Nobovvat sq., Tehran, Iran
Hours: 24Hrs / EVERY DAY
Mail us: [email protected]