Labiaplasty in Iran
A labiaplasty is a surgery to reduce the size of the labia minora – the flaps of skin either side of the vaginal opening.
Some women consider having a labiaplasty because they don't like the look of their labia, or because the labia cause discomfort. This is a major decision you should weigh up carefully.
It's natural and normal for a woman to have noticeable skin folds around her vaginal opening and, in most cases, this shouldn't cause any problems.
A labiaplasty can be expensive and the operation carries a number of risks. There's also no guarantee you'll get the result you expected, and it won't necessarily make you feel better about your body.
If you're thinking of going ahead, it's a good idea to discuss your plans with your GP first. There might be a medical condition causing your labial discomfort, or a reason why the operation isn't appropriate for you.
If your GP feels that your labia are perfectly normal after examining them, they may want to have a chat with you about your reasons for wanting surgery. You may be advised to speak to a counselor or psychologist before you commit to any surgery.


VIP Package
1-2 nights
Treatment
Medical consultation
Post Treatment follow-up
Airport Pick up/Drop off
Visa
Hotel 5 * Top
VIP Transfer
Translator 7/24
Sightseeing Tours
Package A
1-2 nghts
Treatment
Medical consultation
Post Treatment follow-up
Airport Pick up/Drop off
Visa
Hotel 5 *
Transfer
Translator
Package B
1-2 nights
Treatment
Medical consultation
Post Treatment follow-up
Airport Pick up/Drop off
Visa
Hotel 4 *
Package C
1-2 nights
Treatment
Medical consultation
Post Treatment follow-up
Airport Pick up/Drop off
What could go wrong
A labiaplasty can occasionally result in:
bleeding
infection
scarring of tissue
reduced sensitivity of the genitals
Any type of operation also carries a small risk of:
developing a blood clot in a vein
an allergic reaction to the anesthetic
The surgeon should explain how likely these risks and complications are, and how they would be treated if they occurred.
Occasionally, patients find the desired effect wasn't achieved and feel they need another operation.
Who shouldn't have it?
A labiaplasty should not be performed on girls younger than 18. Their labia may continue to grow and develop well beyond puberty, into early adulthood.
Side effects to expect
It's typical after a labiaplasty to have soreness, bruising and swelling for up to two weeks.
Peeing and sitting during this period would probably be uncomfortable, although you'd be given painkillers to help with this.
Recovery
Labiaplasty in Iran
You may need to take some time off work to recover. It can take a couple of months for the skin to fully heal.
During this time you need to:
keep the area clean and free from infection
wear loose underwear and clothes to prevent rubbing
avoid sex for a few weeks
use sanitary towels instead of tampons for a few weeks
Your surgeon would give you more specific advice that you should also follow.
What does it involve?
A labiaplasty can be carried out using either a general anesthetic or a local anesthetic with sedation.
The procedure involves shortening or reshaping the vaginal lips. The unwanted tissue is cut away with a scalpel or possibly a laser, and the loose edge may be stitched up with fine, dissolvable stitches.
The whole procedure takes about one to two hours.
Some patients are able to go home the same day.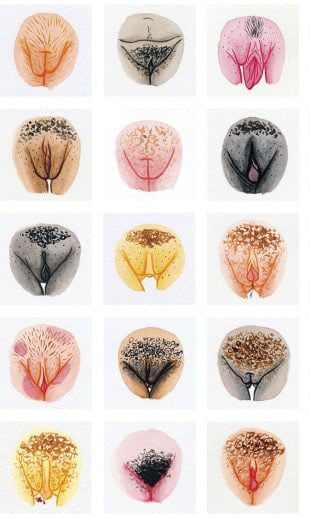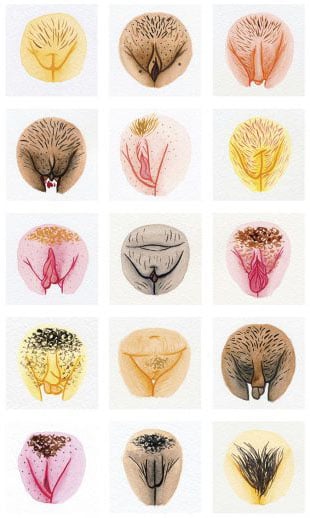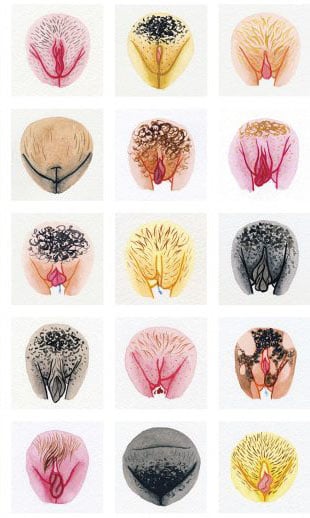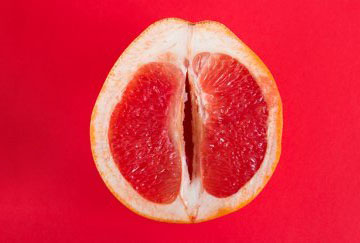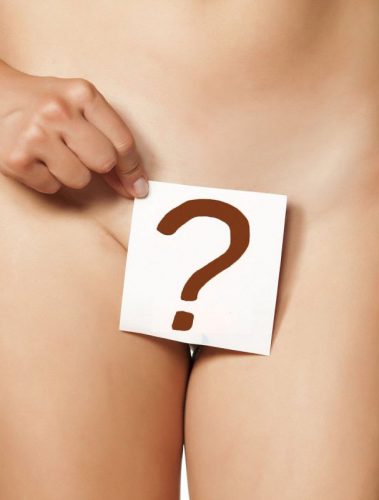 Everything you need to know about labiaplasty:
Labiaplasty is a cosmetic procedure used to reshape the labia minora also known as inner labia reduction or altering the shape of outer labia. This procedure is an option for women who have large or asymmetrical flaps of skin in their vulva. Women with large vaginal labia, might feel uncomfortable wearing tight under wears or experience discomfort during physical activities such as cycling or other exercises. Labia minora might change shape and color as a result of childbirth or aging. Some women might find their appearance of their vulva unusual comparing to the norm and undergo this procedure for cosmetic reasons. Whatever the reason is, labiaplasty is a noninvasive and simple procedure and is completely safe and effective.
How long does it take?
Labiaplasty is a noninvasive procedure and considered to be a relatively fast operation taking around 45 minutes. After that, two follow up appointments will be set, one two weeks after the surgery and another two months after that.
Does labiaplasty leaves any permanent scars?
This cosmetic procedure leaves no scars on the skin. Therefore it is essential that this procedure is performed by a certified cosmetic surgeon. Your surgeon will reassure you that every incision is made in a way that scars will be covered with natural folds in the skin.
Would labiaplasty affect the sensitivity of vaginal labias?
As any other surgery, it is completely natural to experience numbness in the incision site, but it is temporary and will be resolved over time.
Does labiaplasty requires general anesthesia?
Labiaplasty could be performed using sedative drugs, or depending on the patience's preference, local anesthesia could be used as well.
How long is the recovery period for labiaplasty?
Usually it takes up to 4 days to recover, but in general swelling side effects are at their peak two to three days after the surgery, and gradually subsides during following weeks. Itching symptoms are common during first week after labiaplasty. After a week of swelling, the early pain and itching sensation will decrease significantly.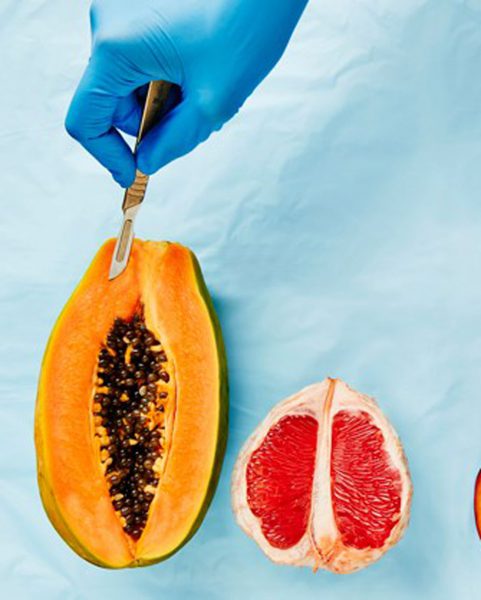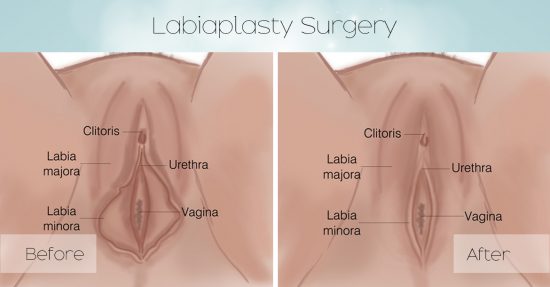 Is bleeding a natural side effect of labiaplasty?
Bleeding following labiaplasty is a common side effect and you might detect blood stain for two days after the surgery. To keep your under wear clean it is advised to use path.
What to do / not to do after labiaplasty?
You can take a shower from the day after the surgery, but you must not take a bath for a few weeks. While after a week the recovery cycle is almost completed, but it is advised to refrain from any kind of fiction in the genital area whether in form of sex or exercise for 8 to 10 weeks after the surgery. In general this procedure results minor discomfort and the stiches used in labiaplasty are absorbable.
How long after labiaplasty can I go back to my daily routine?
Labiaplasty unlike many other surgeries, is a noninvasive procedure and most women can go back to their daily activity after two or four weeks after surgery. But you should limit your activities regarding your condition for a period of time.

Labiaplasty in Iran:
Labiaplasty is a cosmetic procedure to reshape and improve the appearance of women genitalia, or to modify vulva. Many women undergo labiaplasty because of age-elated changes, hormonal imbalance or changes caused by pregnancy and giving birth.There are various types of labiaplasty which we will discuss in this article, but first let's learn more about labiaplasty.
What labiaplasty is and why it's done:Labiaplasty is a cosmetic procedure aimed at improving vulva's general appearance by reconstructing external parts of the genitalia. During labiaplasty, different aspects of the vulva's appearance are modified such as the size and the color of labia minora and majora, and opening of the urethra and vagina.In addition to aesthetic reasons, labiaplasty also helps preventing secondary diseases such as infection, or depression caused by sexual dissatisfaction.
Methods of labiaplasty:
Labiaplasty is performed through various methods and each method modifies a specific part of vulva. Each method has its own benefits and flaws and you can choose among them with regard to your budget, desired result or your doctor's expertise.
Labiaplasty techniques include:
Vaginal cosmetic surgery:
Having a beautiful vagina is an important factor for women's self-steam during sex with a spouse. Reconstructing vagina's appearance is aimed at creating a more symmetrical look for vagina and make it more proportional and in harmony with other body parts. For instance, the color of vulva might be changed to match the skin color or the excess tissue of labia might be removed to increase the sexual sensation. Vaginal cosmetic surgery is one of the most popular cosmetic surgeries among women. Labiaplasty and clitoral reduction are some examples of vaginal cosmetic surgeries.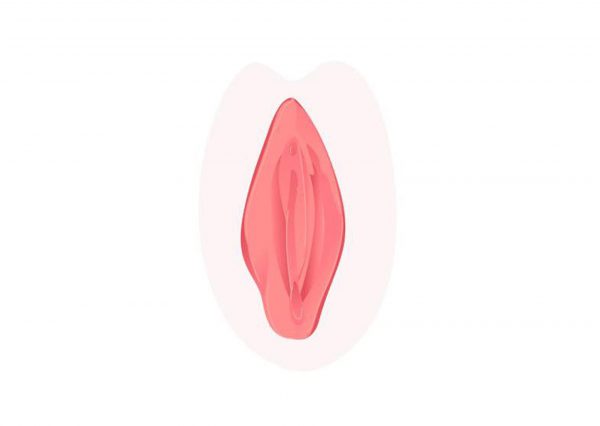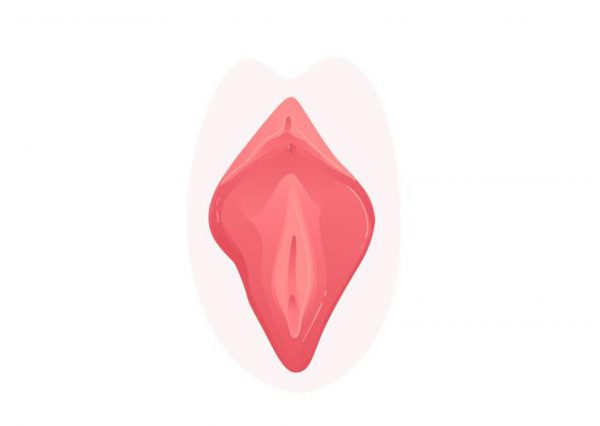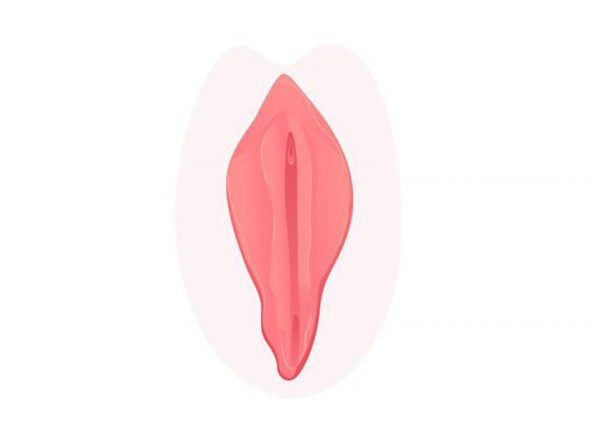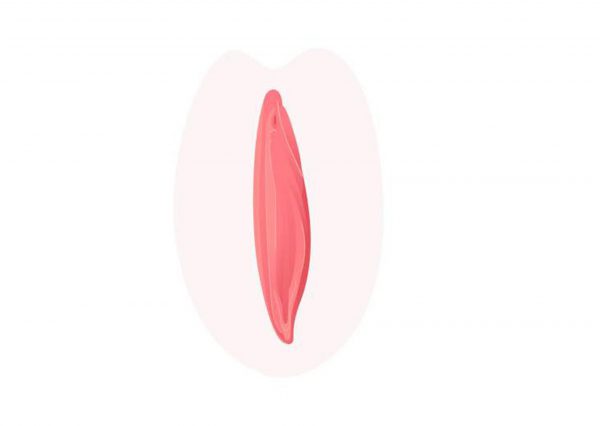 Vagina skin-lightening: This vaginal cosmetic procedure done by a women cosmetic surgeon and involves discoloration the skin of vulva using laser technology and rejuvenation techniques.
Dermal fillers: For skinny people in order to give more volume to their vagina, dermal fillers such as gel or fat is used to inject into vulvar area.
Dermal fillers are used to improve the volume and the appearance of labia major and around the vagina.
Vaginoplasty surgery: Vaginoplasty is a type of vaginal cosmetic surgery aimed at tightening the vagina and improving its appearance.
Vaginoplasty along with labiaplasty is used to reconstruct and modify the external part of the female genitalia.
perineorrhaphy: perineorrhaphy is one of the main options to modify vagina in cases such as loosening vaginal wall or excess tissue.
Generally due to the factors such as pregnancy and natural vaginal delivery, vaginal muscles stretch under pressure and feel looser than its usual form, a problem that can be resolved by perineorrhaphy and vaginal canal tightening.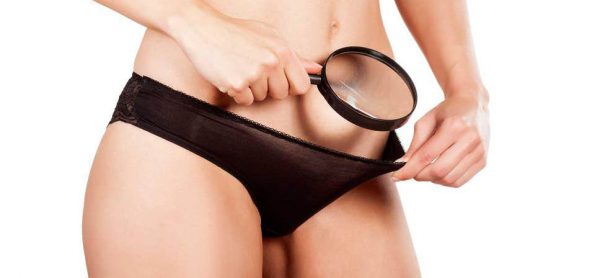 How does the labiaplasty cost in Iran compares with other countries'?
Labiaplasty is a cosmetic procedure reshaping the women's vulva or external parts of vagina such as labia minora and labia majora. Before starting the compare the costs, you need to now a few things about this procedure.
The appearance of the vulva varies depending to the geography and genetics, but the ideal form for its appearance is considered to be a compact structure where labia minora is completely covered by labia majora. In cases where labia is overlarge or hung loose, or the shape of labia minora (or labia majora) is asymmetrical, labiaplasty is the answer. Labiaplasty is usually done under general anesthesia, but with patient's preference it also could be done with local anesthesia.  The patient will be hospitalized for a night after the surgery and the next day after complete post-op checkups will be released from the hospital. As you might know this is a non-invasive and relatively simple & painless procedure.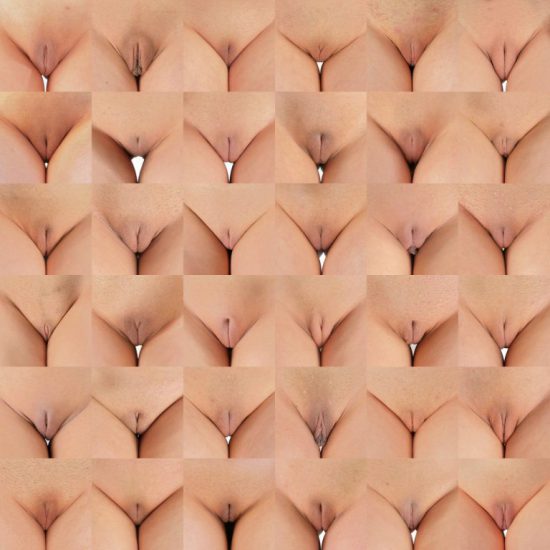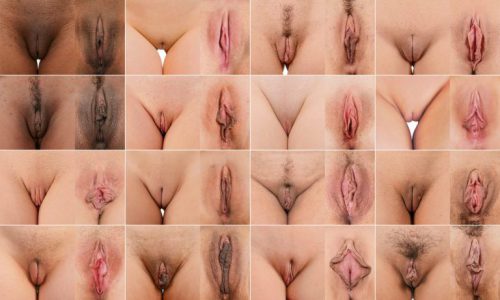 How is the cost of labiaplasty computed?
The cost of labiaplasty differs case by case. The factors by which the operation cost is assessed are the following:
The surgeon's fees
The technique is used for the operation
The goals for the surgery
The clinic where the surgery is done
The indirect and nonmedical costs
The cost for labiaplasty varies depending to the hospitalization fees, checkup and surgery fee, patient's age, the hospital, the technique, hospital room facilities, examination and lab tests required pre-ops, during and post-ops such as X-ray, ECG and … .
How much does labiaplasty cost in Iran?
Obviously this procedure differs case by case and therefore the cost estimation depends on various factors. To have precise estimation, you need to be consulted and examined by a specialist doctor and decide in which clinic or hospital you are undergoing the surgery. In general the cost for labiaplasty in Tehran is around $500.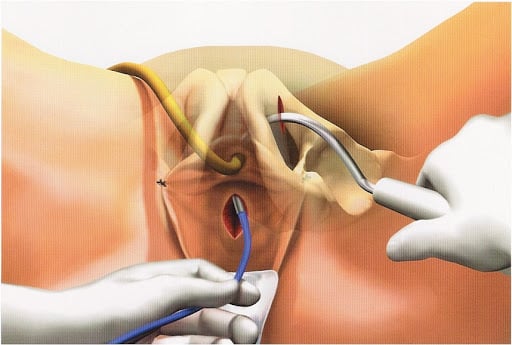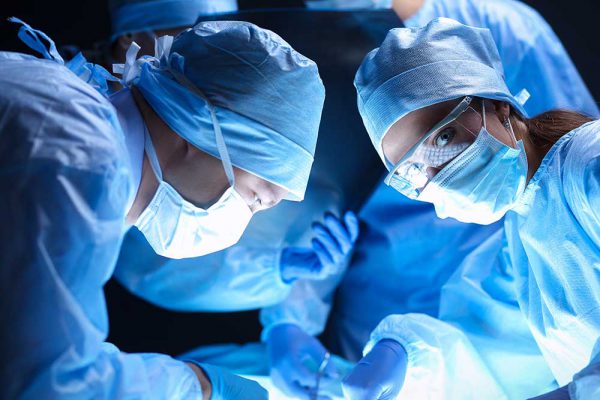 Labiaplasty cost in other countries:
The cost for the surgery in Turkey in Profdrbekiratik clinic is between 1250 to 1500 euros equivalent to $1414 to $1697. The cost in Intermed clinic of Turkey is between $1275 to $1912. The cost in ClinicPlast is $2947.
The cost estimation in India Delhi varies significantly and is ranged from $472 to $1253. The minimum cost of labiaplasty in Bangalore is around $450 while the average cost is about $800 and could rise up to $1200.

About TebMedTourism company
TebMedTourism Company is an International healthcare facilitator based in Tehran, Iran.
We start our professional activity in medical tourism industry regarding the profound capability of Iran in both healthcare & touristic fields.
We are ready with open arms to provide desirable services to our dear patients & guests from all over the world to enjoy world-class treatment quality and highly skilled doctors in Iran.
TebMedTourism company is cooperating with more than 40 internationally certified hospitals, 140 selected local hospitals, 300 specialized medical centers, 430 doctors, 112 hotels, domestic and international airlines in Tehran, Shiraz, Mashhad, Tabriz, Qom and other cities in Iran.
TebMedTourism team facilitates comprehensive medical & cosmetic packages in all medical & wellness & touristic fields aimed to achieve your desires.
TebMedTourism experienced team will make this procedure seamless and enjoyable from A to Z, so you will just focus on your recovery.
Communication ways:
call us: +98 88 17 75 37 and +98 88 51 44 76
Visit us: 1st. Floor / No. 270 /Between Bagh & Azadi  Alleyways / North Sohrevardi st. / Tehran / Iran
Mail us: [email protected]