As we get older, our teeth may get darker and discolored due to our daily food and lifestyle. With the increase of social interactions, the importance of having a brighter smile is increased. The appearance of teeth can play an important role in our self-confidence, which is directly related to how people think about us.
Hollywood smile refers to the procedure that helps you have a bright and healthy smile. It is a complete reconstruction of both jaws that is done through different dental treatments like teeth whitening, veneers, dental implants, crowns, etc. Treating discolored teeth can be done through different procedures. Two of the most popular treatments are teeth whitening and veneers, which both of them have their own benefits. But the main question is: which option is right for you?
What Causes Tooth Discoloration?
There is a thin film that covers the enamel of teeth. In the early stages, stains can be cleaned by regular brushing and whitening toothpastes. Over time, teeth start to show discoloration which does not respond to brushing anymore. There is a number of reasons why your teeth are discolored. One of the most important causes that discolor is your diet and lifestyle.
If you drink dark coffee and tea or have berries, your teeth may develop stains. Using tobacco products can darken your teeth and the stains get under your enamel. Age-related stains can also appear as the tooth enamel thins out. When you reach the point that visiting a dentist is a necessity, there are two main options ahead of you: teeth whitening and dental veneers. Depending on your needs and cosmetic dentistry goals, you can choose one of these options.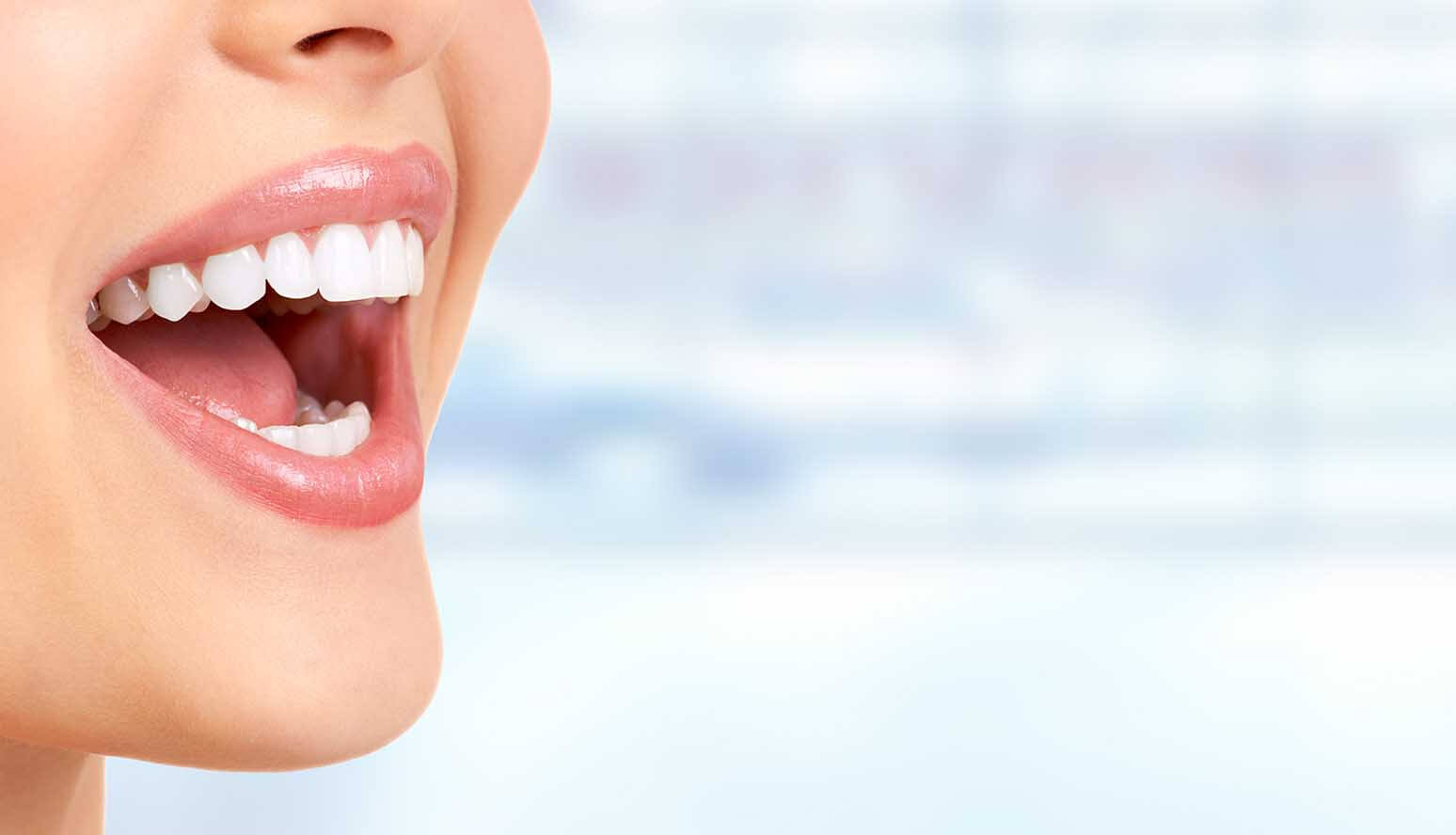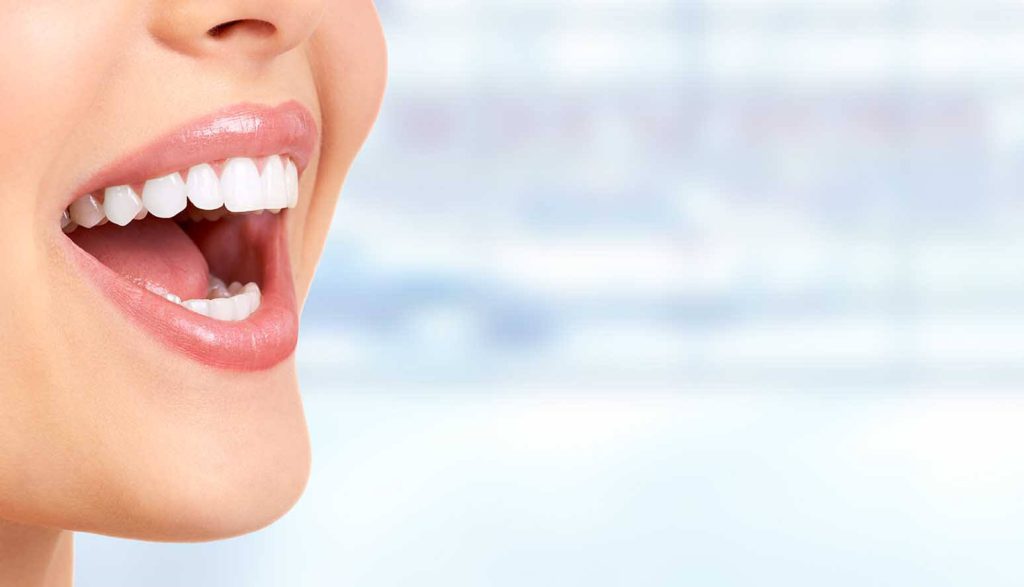 Tooth Whitening
Tooth whitening is a procedure to lighten the enamel, which results in a brighter smile. Teeth whitening can be done professionally in a dentist's office or be applied at home by individuals. Professional teeth whitening which is done by a qualified cosmetic dentist is the most effective and quickest way of removing stains, especially deep-set stains that are resistant to over-the-counter whiteners.
Your dentist uses a specially formulated bleaching solution (hydrogen peroxide or carbamide peroxide) on a custom-fit tray, which fits over your teeth. A high-intensity lamp is used to activate the teeth whitening solution. Within a few minutes, the bleaching solution removes stains without harming your teeth or other dental works like fillings, dental crowns, etc. Patients can see whitening results right after the treatment.
Although teeth whitening is mostly achieved by a dentist, there is a various range of teeth whitening kits to do it by yourself at home. These kits can be dentist-prescribed or be available over the counter. Over-the-counter kits often have the lowest concentration of peroxide; therefore, their whitening strength is limited.
Even though whitening results are immediately seen, this method is not a permanent treatment. Dentists often prescribe take-home kits for prolonging the results. Moreover, you should avoid certain food and drinks. You should know that if you have gum disease or tooth decay, you need to undergo treatment before teeth whitening because using bleaching solution on unhealthy teeth can result in severe pain.
If you have deep tooth staining that is affecting the underlying layers of teeth, you may not achieve a good result. Teeth whitening cannot treat all discoloration such as those that happened due to tetracycline. In these cases, other smile makeover treatments like veneers can be useful.
Veneers
Veneers are thin shells that are minimally invasive and bond on the surface of your teeth to correct dental problems such as discoloration, chips, cracks, uneven alignments, dental gaps, etc. Veneers can also be used to correct dental irregularities. For treating teeth by veneer, two appointments are needed. One session is required for preparing your teeth by removing a small amount of enamel, making the mold of the teeth, and sending it to the laboratory to be made out of veneer. On the second appointment, you receive the permanent veneer that directly bonds to the surface of your teeth. Veneers can also resist stains of smoking and food so that your teeth remain bright and white.
Veneers can be made of composite or porcelain. You can choose one of them based on your need, time, and budget. Veneers can correct teeth flaws and also brighten them.
During the procedure, a local anesthetic is used to minimize discomfort. After finishing the treatment, your dentist explains to you how you can maximize the longevity of veneers by avoiding biting hard objects or using overly abrasive toothpaste. If veneers are treated properly, they can last 15 years or more before any need for replacement.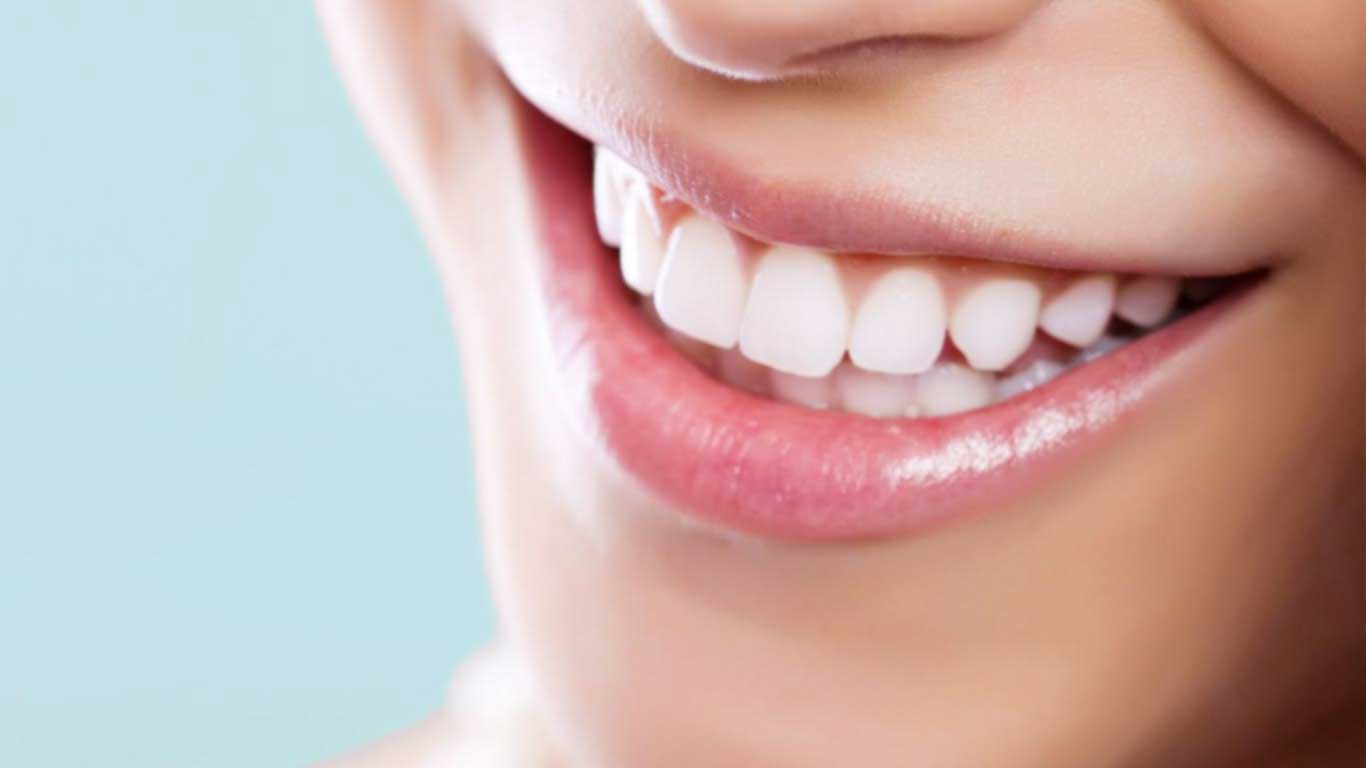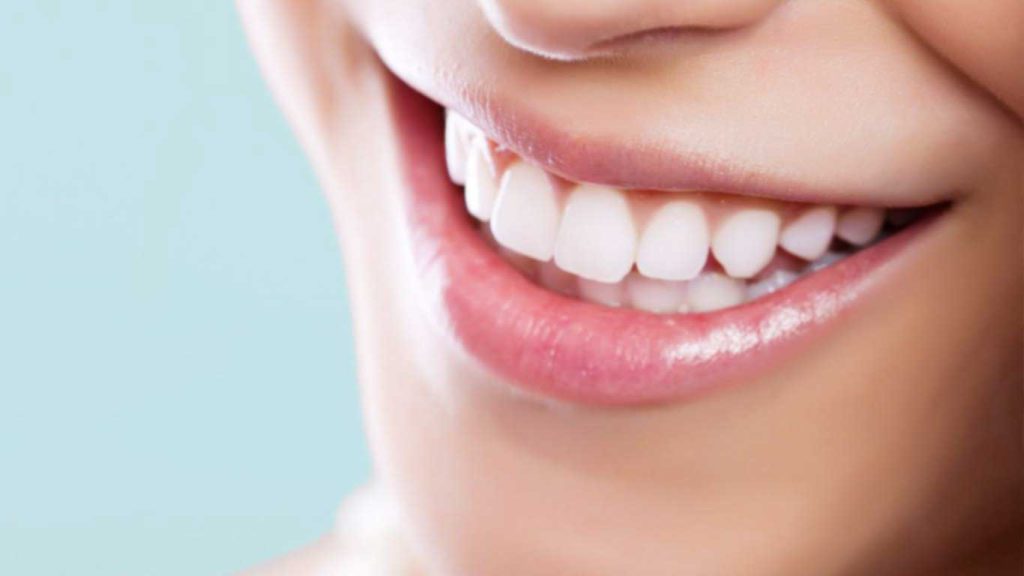 Should I whiten my teeth or get veneers?
The decision between choosing teeth whitening or veneers depends on various factors such as teeth' integrity, shape, and position. The other factor that you should consider is how many teeth need to be treated. If only one of your teeth is stained, your dentist can find a veneer that is the same color as your other teeth and fix it. However, if all of your teeth are yellow and stained, you can take advantage of a professional in-office teeth whitening.
In most cases, it is wiser and less invasive to start with teeth whitening before proceeding with veneers. Beginning treatment with teeth whitening lets you decide if veneers are necessary for later use or not.
Combination of Teeth Whitening and Veneers
If you want to have an economical treatment, you can combine two methods of teeth whitening and veneers. Depending on your teeth condition, your dentist can use 4 to 10 veneers to be placed on the front teeth and use the professional whitening treatment for the rest of the teeth. This way, you can have a smile makeover without using veneer on all the teeth.
TebMedTourism experts can help you choose the most efficient treatment depending on your teeth condition, cost, and time. Our professional team of dentists in Iran can make your Hollywood smile white and bright with the most affordable prices. For getting more information, contact TebMedTourism experts free of charge.
Porcelain veneers VIP Package
Treatment
Medical consultation
Post Treatment follow-up
Airport Pick up/Drop off
Visa
Hotel 5 * Top
VIP Transfer
Translator 7/24
Sightseeing Tours
Dental Implant
Treatment
Medical consultation
Post Treatment follow-up
Airport Pick up/Drop off
Porcelain veneers
Treatment
Medical consultation
Post Treatment follow-up
Airport Pick up/Drop off
Composite veneers
Treatment
Medical consultation
Post Treatment follow-up
Airport Pick up/Drop off

About TebMedTourism company
TebMedTourism Company is an International healthcare facilitator based in Tehran, Iran.
We start our professional activity in medical tourism industry regarding the profound capability of Iran in both healthcare & touristic fields.
We are ready with open arms to provide desirable services to our dear patients & guests from all over the world to enjoy world-class treatment quality and highly skilled doctors in Iran.
TebMedTourism company is cooperating with more than 40 internationally certified hospitals, 140 selected local hospitals, 300 specialized medical centers, 430 doctors, 112 hotels, domestic and international airlines in Tehran, Shiraz, Mashhad, Tabriz, Qom and other cities in Iran.
TebMedTourism team facilitates comprehensive medical & cosmetic packages in all medical & wellness & touristic fields aimed to achieve your desires.
TebMedTourism experienced team will make this procedure seamless and enjoyable from A to Z, so you will just focus on your recovery.