Cultural and Historical Attractions
List of Iran Museums
The Ancient Iran Museum
Safir Office Machines Museum
Prof. Hessabi's Museum
National Jewelry Museum
Money Museum
History Museum
Time Museum
Tehran's Industrial Museum
Islamic Assembly Council Museum
Science Museum
Malek National Museum
Contemporary Arts Museum
Master Saba Museum
National Arts Museum
Reza Abbasi's Museum
Decorative Arts Museum
Iran's Carpet Museum
Sa'd Abad Palace Museum
Green Museum (Shahvand Palace)
Return&Edification Museum (The Shah's Mother Palace)
Anthropology Museum
Mellat Museum
Darabad Natural History Museum
Iran's Electricity Industry Museum
Fine Arts Museum
Military Museum (of Tehran)
Azadi Museum
Herbarium Complex
List of Bazaars
Tehran Bazaar
Beinalharamein Bazaar
Tajrish Bazaar
Amir Bazaar
Rei Bazaar
Old Squares
Baharestan Square
Hassan Abad Square
Horse Riding Square
Organ Square
Mohammadiyeh Square (Execution)
Toopkhaneh Square
Sabzeh Meidan (The Green Square)
Azadi [Freedom] Square
Saltanat Abad Palace
Ottoman&Roman Bridge Monument
Darolfonoon [Academy] Monument
Marvi School Monument
Baharestan Palace (Islamic Assembly Council)
Negarestan's Old Garden Cottage Pool
Baqe Ferdows [Eden Garden] Monument
Golestan Palace
Shamsol'emareh Monument
Sorkheh Hesar [The Red Wall] Palace
Eshrat Abad Garrison&Palace
Saheb Qaranieh Palace
Marble Palace
Castles and Towers
Milad Tower
Iraj Castle
Tabarak Castle
Rei Castle
Naqareh Khaneh Tower
Seljuks' City Center Remnants
Tugrul Tower
Aaron Prison
Gabra Castle
Alaeddin Tower
Rashkan Castle
Tappeh Mil [Mil Hill]
Other Historical Places
Cheshmeh Ali [Ali's Fountain]
The Best Museums and Historical Places in Iran / Part 1
Golestan Palace / Iran museums
The glories and excesses of the Qajar rulers are played out across this complex of grand buildings decorated with beautifully painted tiles and set around an elegant garden that's worth visiting in its own right. There are separate tickets for nine different sections, which you need to buy at the gate: the ones worth paying extra for are the Main Halls, which includes the spectacular Mirror Hall, and the Negar Khaneh (Iranian Painting Gallery).
Although there was a Safavid-era citadel on this site, it was Nasser al-Din Shah (r 1848–96), impressed by what he'd seen of European palaces, who created the 'Palace of Flowers' you see today. Originally it was much bigger, with inner and outer sections to encompass offices, ministries and private living quarters, but several surrounding buildings were pulled down under the Pahlavis.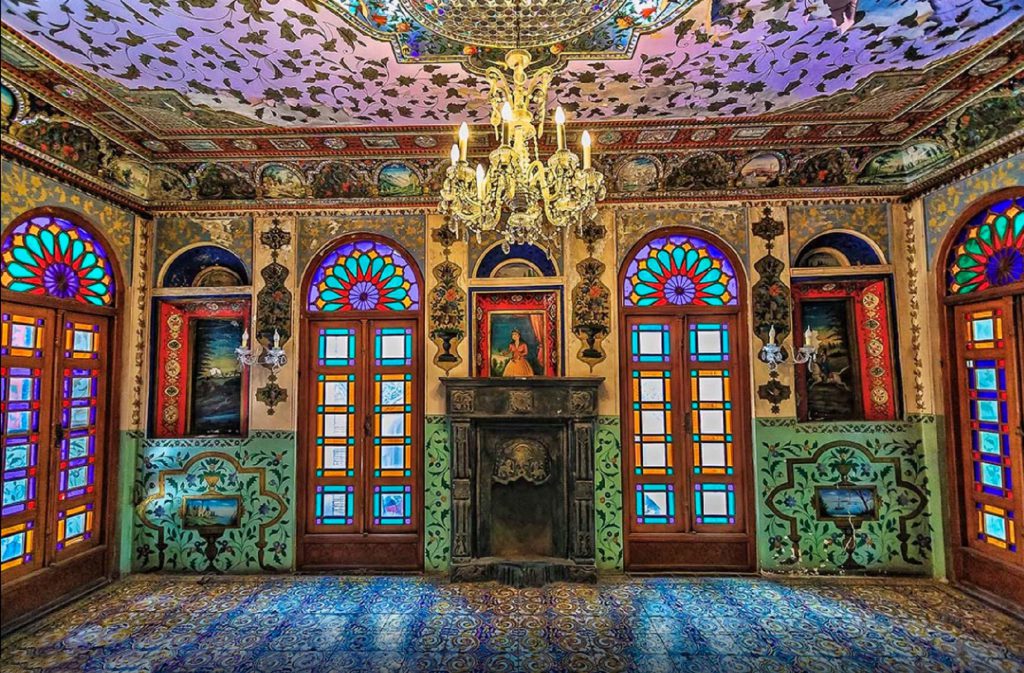 Takht-e Marmar
Heading in a clockwise direction around the courtyard from the ticket office, a long reflecting pool to leads to the Takht-e Marmar (Marble Throne Verandah), a mirrored, open-fronted audience hall dominated by a magnificent throne. Made in the early 1800s for Fath Ali Shah (r 1797–1834), the throne is constructed from alabaster mined in Yazd and supported by carved human figures. This hall was used on ceremonial occasions, including the Napoleon-style self-coronation of Reza Shah in 1925.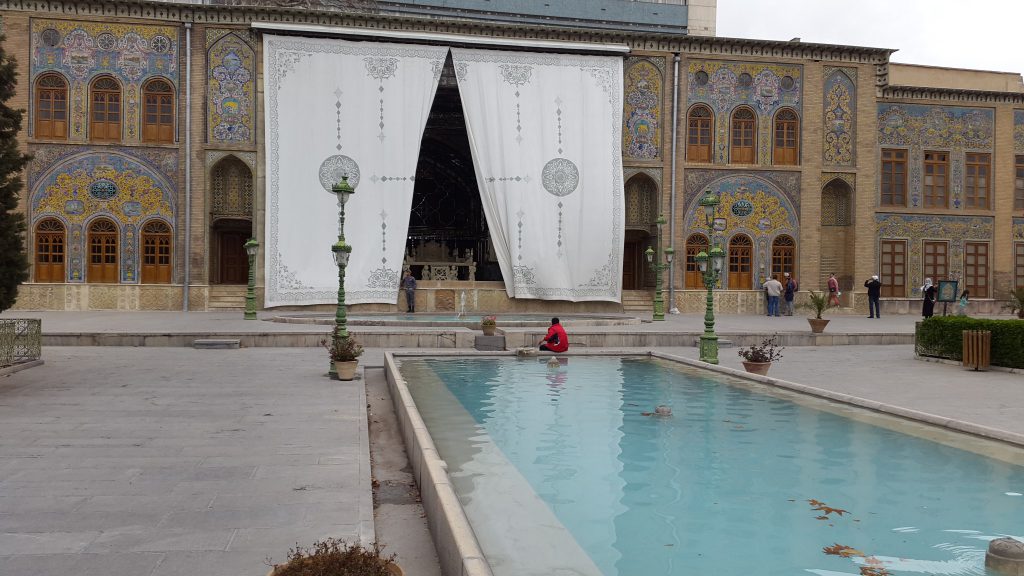 Takht-e Marmar / Iran museums
On the corner of the same building is the gorgeous Khalvate-e Karim Khani (Karim Khan Nook), all that remains of a 1759 structure that served as the Tehran residence of Karim Khan Zand (r 1751–79). But it was Nasser al-Din Shah who enjoyed this elevated terrace most, smoking qalyan (water pipe) and perhaps contemplating his next asset sale as qanat (underground channel) water bubbled out of the marble fountain nearby. His marble tombstone now stands on the terrace.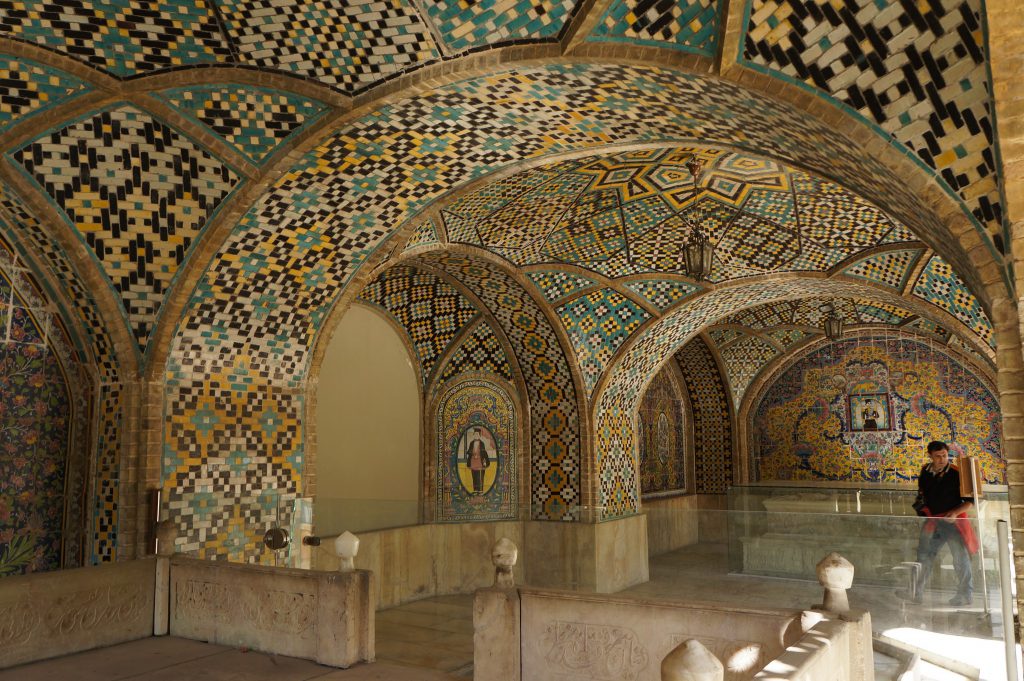 Health care & cosmetic packages in Iran.
Negar Khaneh
Next is the Negar Khaneh (Iranian Painting Gallery), which displays a fine collection of Qajar-era art. Especially interesting are the portraits of the shahs wearing the jewels and crowns you can see in the National Jewels Museum, and pictures of everyday life in 19th-century Iran.
Heart treatment , Infertility treatment , Dental implant , Rhinoplasty , Nose job  hair Transplant
Communication ways:
call us: +98(21) 88 177 537 and +98(21) 88 51 44 76
Visit us: 1st. Floor / No. 270 /Between Bagh & Azadi  Alleyways / North Sohrevardi st. / Tehran / Iran
Mail us: [email protected]