Salt therapy, new health tourism attraction
The salt therapy scheme is one of the programs to be implemented following studies on salt caves, wrote Thursday's edition of 'Iran Daily'.
Mehdi Gholami, head of the projects of Zanjan Cultural Heritage Department said, "Chehrabad Salt Cave is located 35 km off Zanjan. In view of its distance and difficult access road for patients who are mostly children, a site containing salts from the cave has been established in the administrative section of Zanjan Cultural Heritage Department."
Immunologists from Zanjan Medical Sciences University are to announce the final result of salt therapy on children to ICHHTO during October.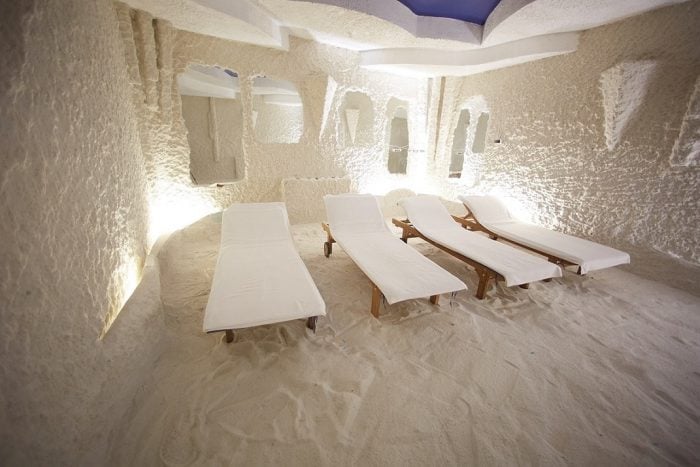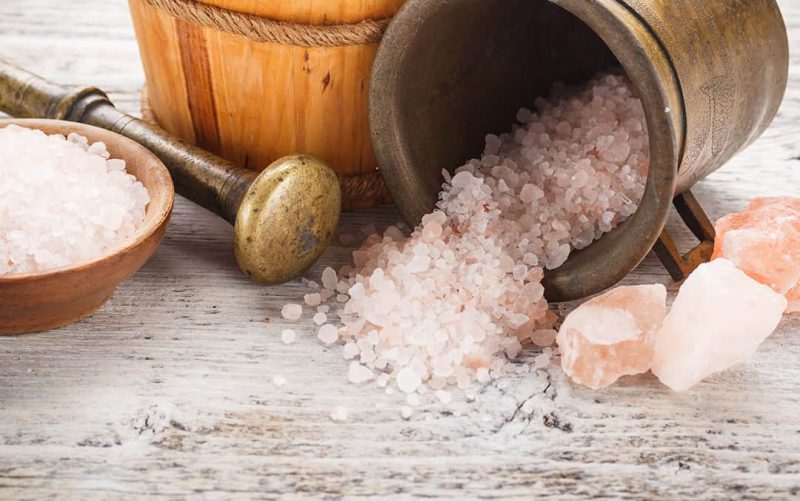 Gholami called Semnan province and Qeshm Island as potential areas for implementing salt therapy projects.
"The project is in trial and error procedure. If immunologists and Zanjan Medical Sciences University get positive results in curing those inflicted by asthma, the salt therapy activities will be expanded across the province."
Salt therapy potentials are still unknown in Iran in spite of the existence of salt caves and mines.
Physicians have recently proved that inhaling in an atmosphere full of salt could be effective in curing asthma and allergy.
Although overconsumption of salt may lead to high blood pressure, inhaling it is a new treatment method for respiratory problems.
Therefore, Respiratory Center in Silicon Valley, California, US, has started treatment with sea salt. The center claims that it has managed to cure five patients suffering from asthma, sinusitis, and severe allergy.
The center is also involved in treating sneezes, coughs and runny nose.
The other function of salt therapy is cleansing the lungs from urban and industrial pollutants. Those who refer to the Respiratory Center for cleaning their lungs stay 45 minutes or more in cave-like rooms which are full of salt. Inhaling in such an atmosphere could destroy bacteria, and cleanse nasal mucosa and lungs.
Akefeh Ahmadi-Afshar, an asthma and allergy sub-specialist, who contributed to the project themed "Impact of Salt-Rich Atmosphere of Chehrabad and Doozkand Mines in Improving the Function of Respiratory System", dwelt on the impacts of salt therapy on treating patients who suffer from asthma and lung disorders, and said, "This research project is conducted for the first time in the country. The feasibility phase of the project has been conducted."
She said salt therapy scheme has come under serious consideration in European nations. In the former Soviet Union and Eastern Europe, rooms and caves had been designed for salt therapy, she added.
Also, people use salt caves, hotels, and rooms in the UK and Germany at high costs, she said. "The salt applied in these rooms is ionized. These rooms include salt and minerals which are not harmful to health."
On methods applied in Zanjan salt therapy rooms, she said the children in the age group of 6-12 years stay in the salt room for an hour three times a week for three successive weeks. They can use a spirometer free of charge to record the results twice a day, she added.
Ahmadi-Afshar said salt therapy is good in treating digestive disorders, asthma, rheumatism and muscle aches.
He called the existence of salt domes spread over an area of 12 square kilometers along salt mine belts as a good opportunity to establish medical centers on the fringes of the desert.
Many foreign tourists who have visited these regions have endorsed the salt therapy potentials of desert regions.
"We also received suggestions from investors on launching salt room in under construction hotels."
Currently, many countries such as Pakistan, Poland, and Guatemala attract thousands of tourists to salt therapy centers.
This is while this capacity has remained intact and unknown in our country.
Salt Therapy in Iran
Wonders of Semnan salt caves
Although difficult to access, salt caves of Semnan Province are not only among the most enchanting natural wonders of Iran but are also renowned for their therapeutic and antibacterial features.
Salt therapy is one of the newest methods of treatments. Some physicians believe that inhaling air that contains salt helps relieve joint pains and contributes to the healing of bruises and inflammations.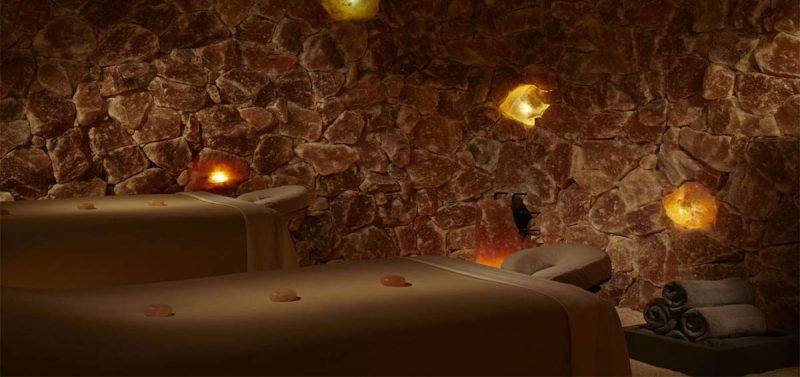 Salt crystals, salt domes and salt caves in the province come in different colors such as green, azure blue and purple. They can provide a great source of earning if more investments are made in them.
Salt caves have been converted to hostels in China and in some European countries. Salt crystals are also sold as decorative objects in these countries, generating revenues of billions of dollars.
Salt mines of Semnan are apparently still unprepared to receive tourists although Semnan Province is one of the biggest producers of salt in Iran.
Some tourism experts believe that establishing a clinic that offers sessions in salt therapy, or halotherapy, and other types of treatments that are associated with salt will go a long way in increasing the number of tourist arrivals.
Communication ways:
call us: +98(21) 88 177 537 and +98(21) 88 51 44 76
Visit us: 1st. Floor / No. 270 /Between Bagh & Azadi  Alleyways / North Sohrevardi st. / Tehran / Iran
Mail us: [email protected]