Hydrotherapy formerly called hydropathy and also called water cure, is a part of alternative medicine (particularly naturopathy), occupational therapy, and physiotherapy, that involves the use of water for pain relief and treatment. The term encompasses a broad range of approaches and therapeutic methods that take advantage of the physical properties of water, such as temperature and pressure, for therapeutic purposes, to stimulate blood circulation and treat the symptoms of certain diseases.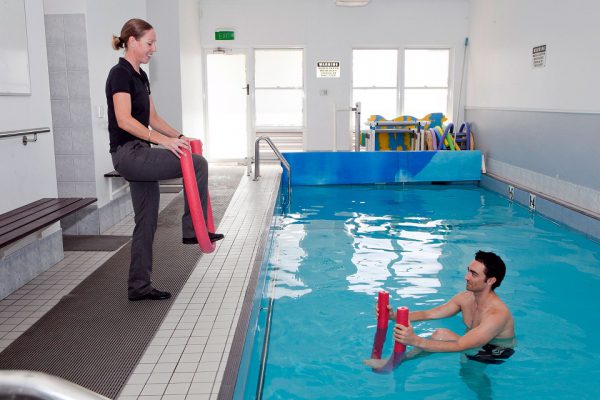 Various therapies used in the present-day hydrotherapy employ water jets, underwater massage and mineral baths (e.g. balneotherapy, Iodine-Grine therapy, Kneipp treatments, Scotch hose, Swiss shower, thalassotherapy) or whirlpool bath, hot Roman bath, hot tub, Jacuzzi, cold plunge and a mineral bath.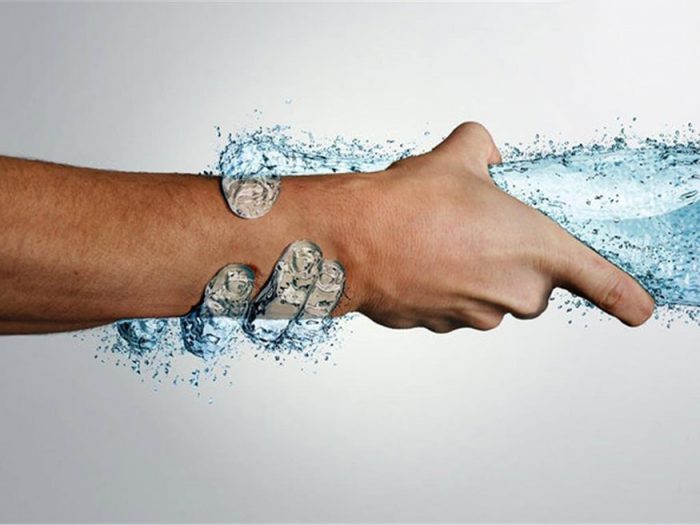 Uses
Water therapy may be restricted to use as aquatic therapy, a form of physical therapy, and as a cleansing agent. However, it is also used as a medium for delivery of heat and cold to the body, which has long been the basis for its application. Hydrotherapy involves a range of methods and techniques, many of which use water as a medium to facilitate thermoregulatory reactions for therapeutic benefit.
Hydrotherapy is used as an adjunct to therapy, including in nursing, where its use is now long established. It continues to be widely used for burn treatment, although shower-based hydrotherapy techniques have been increasingly used in preference to full-immersion methods partly for the ease of cleaning the equipment and reducing infections due to contamination. When removal of tissue is necessary for the treatment of wounds, hydrotherapy which performs selective mechanical debridement can be used. Examples of this include directed wound irrigation and therapeutic irrigation with suction.
Technique
The appliances and arrangements by means of which heat and cold are brought to bear are (a) packings, hot and cold, general and local, sweating and cooling; (b) hot air and steam baths; (c) general baths, of hot water and cold; (d) sitz (sitting), spinal, head and foot baths; (e) bandages (or compresses), wet and dry; also (f) fomentations and poultices, hot and cold, sinapisms, stupes, rubbings and water potations, hot and cold.
Hydrotherapy which involves submerging all or part of the body in water can involve several types of equipment:
Full body immersion tanks (a "Hubbard tank" is a large size)
Arm, hip, and leg whirlpool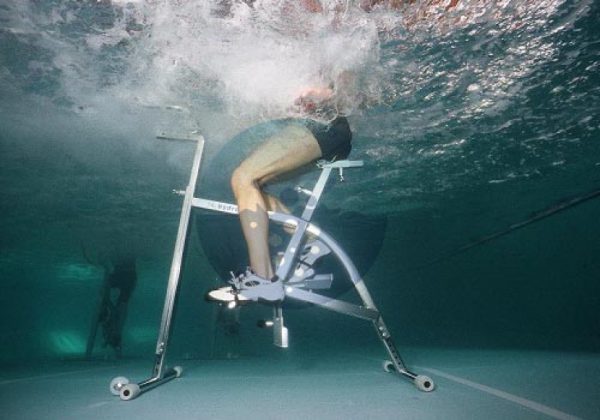 Whirling water movement, provided by mechanical pumps, has been used in water tanks since at least the 1940s. Similar technologies have been marketed for recreational use under the terms "hot tub" or "spa".
In some cases, baths with whirlpool water flow aren't used to manage wounds because a whirlpool will not selectively target the tissue to be removed and can damage all tissue. Whirlpools also create an unwanted risk of bacterial infection, can damage fragile body tissue, and in the case of treating arms and legs, bring the risk of complications from edema.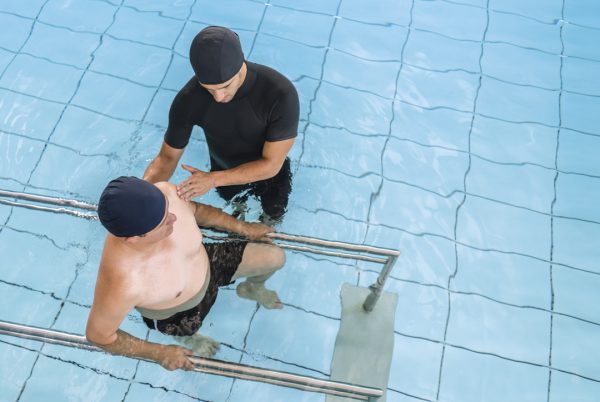 Society and culture
The growth of hydrotherapy and various forms of hydropathic establishments resulted in a form of tourism, both in the UK and in Europe. At least one book listed English, Scottish, Irish and European establishments suitable for each specific malady, while another focused primarily on German spas and hydropathic establishments, but including other areas. While many bathing establishments were open all year round, doctors advised patients not to go before May, "nor to remain after October. English visitors rather prefer cold weather, and they often arrive for the baths in May and return again in September. Americans come during the whole season but prefer summer. The most fashionable and crowded time is during July and August".
In Europe, interest in various forms of hydrotherapy and spa tourism continued unabated through the 19th century and into the 20th century, where "in France, Italy, and Germany, several million people spend time each year at a spa." In 1891, when Mark Twain toured Europe and discovered that a bath of spring water at Aix-les-Bains soothed his rheumatism, he described the experience as "so enjoyable that if I hadn't had a disease I would have borrowed one just to have a pretext for going on".
This was not the first time such forms of spa tourism had been popular in Europe and the U.K. Indeed,
in Europe, the application of water in the treatment of fevers and other maladies had, since the seventeenth century, been consistently promoted by a number of medical writers. In the eighteenth century, taking to the waters became a fashionable pastime for the wealthy classes who decamped to resorts around Britain and Europe to cure the ills of over-consumption. In the main, treatment in the heyday of the British spa consisted of sense and sociability: promenading, bathing, and the repetitive quaffing of foul-tasting mineral waters.
A hydropathic establishment is a place where people receive hydropathic treatment. They are commonly built in spa towns, where mineral-rich or hot water occurs naturally.
Several hydropathic institutions wholly transferred their operations away from therapeutic purposes to become tourist hotels in the late 20th century whilst retaining the name 'Hydro'. There are several prominent examples in Scotland at Crieff, Peebles, and Seamill amongst others.
Hydrotherapy in Iran
Warm water springs — as one of the great ecotourism potentials of the country — can draw tourists, generate revenues and boost the economy.
Warm water springs in Iran are appealing to many Iranian and foreign tourists each year, IRNA wrote.
You can have more information about mineral and hot springs in Iran by clicking here.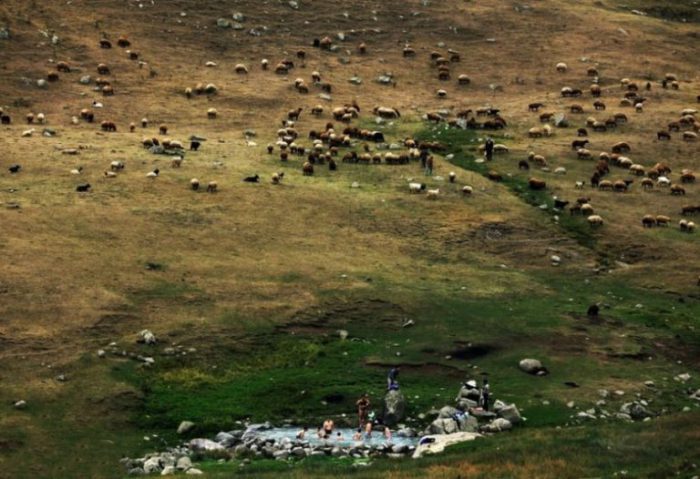 Communication ways:
call us: +98(21) 88 177 537 and +98(21) 88 51 44 76
Visit us: 1st. Floor / No. 270 /Between Bagh & Azadi  Alleyways / North Sohrevardi st. / Tehran / Iran
Mail us: [email protected]