Should I have breast implant surgery? What are the best breast implant brands? Nowadays, breast implant or breast augmentation surgery is getting more popular all over the world just like other cosmetic surgeries. Those women who are not satisfied with their breast size can be clients of breast implants. This surgery is also used to reconstruct breasts after breast cancer surgery or trauma, and to correct developmental defects. Breast implants are going to be used for a long period; therefore, it is worthwhile to know the available brands and choose one wisely. Keep on reading to understand more about the best breast implant brands in the world.
What is Breast Implantation Surgery?
A breast implant, which is also known as breast augmentation or "boob job", is a cosmetic surgery to increase the size of breasts. In this surgery, breast implants are placed under the breast tissue or chest muscles to increase the breasts' size and make them look more feminine. They can increase the breast volume of women who have small breasts or have lost their breast volume after pregnancy or weight reduction. Breast implants also create natural-looking breasts following breast cancer surgery, make a more rounded breast shape, and improve breast asymmetry. Breast implantation aims to achieve the following goals:
Breast augmentation: this surgery enhances breast volume for those who have small breasts and need an increase in their sizes. The desired result can often be achieved through primary and revision surgery in order to adjust and improve the results. For silicone-filled and saline-filled implants, one should be at least 22 and 18 years old, respectively.
Breast reconstruction: this is the primary procedure to replace the removed tissue due to cancer treatment or a breast failure to grow. It also needs a revision surgery to enhance the results of the primary surgery.
There are two types of breast implants: saline and silicone implants. They can be offered in round and teardrop shapes. Saline breast implants use a sterile saltwater solution cased in a silicone shell, which is similar to the fluid that exists in the human body, whereas silicone implants contain a thicker silicone gel. Saline implants are often more solid than silicone ones but silicone implants tend to feel more natural.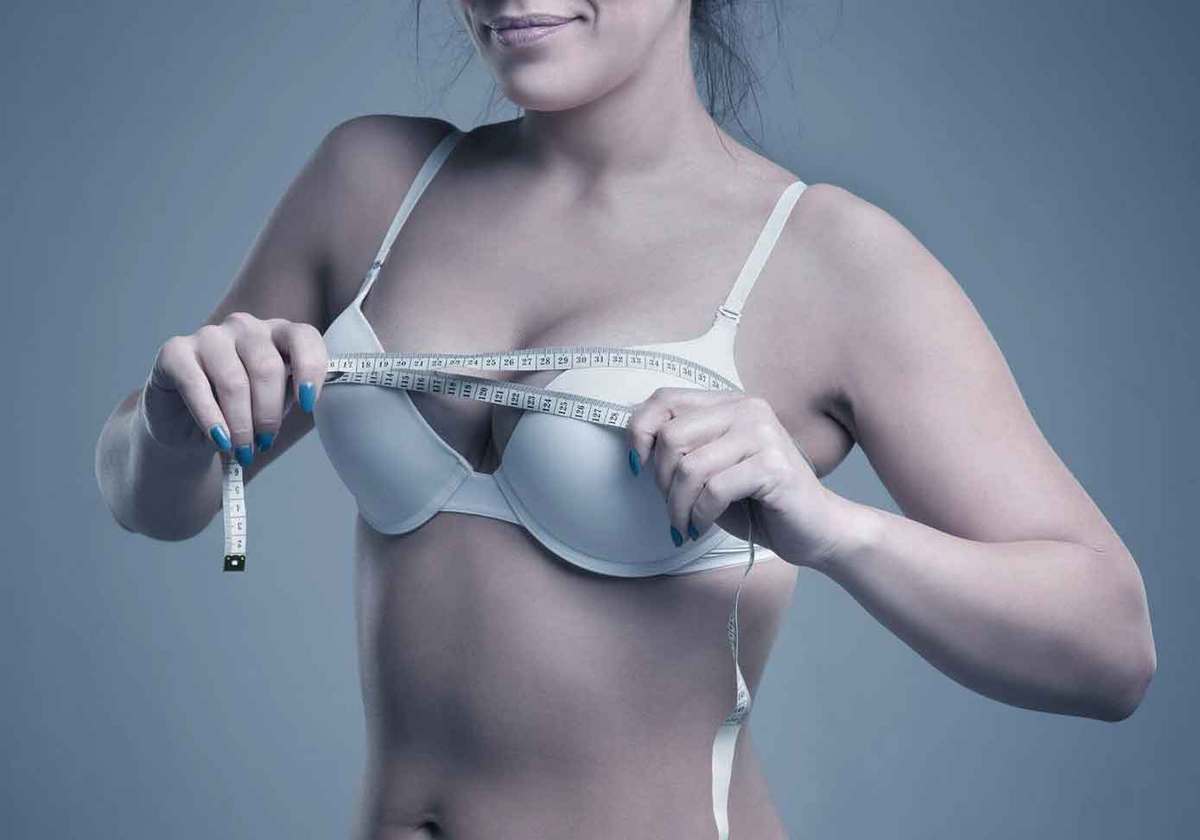 Who is a good candidate for Breast Implants?
For breast implants, there are different criteria that one must have before undergoing the surgery.
You should have good physical health without active infections, untreated cancer, or life-threatening disease. If you have a medical issue, you need to consult with your plastic surgeon to see whether breast implantation is suitable for you.
If you have small breasts or one of them is smaller than the other one, you can be a candidate for breast implants to enhance your appearance. Lacking adequate cleavage, and flattened or asymmetrical breasts are the most important reasons for doing this surgery.
Surgeons prefer non-smoker patients without having problems with alcohol.
It is important to be psychologically ready for breast implants because your appearance can permanently change after the surgery.
You need to have realistic expectations towards this surgery because breast implants cannot solve issues regarding personal body image. Consult with your doctor before the surgery and ask them for honest assessments.
In addition to the benefits of breast implants, you should be aware of possible complications because there are some risks along with every surgery.
You should be able to properly rest and recover after the operation. During recovery, you will not be able to lift heavy objects and you should have helpers.
The minimum age for saline implants is 18 years old and for silicone implants, the minimum age is 22.
Best Breast Implant Brands
Breast implant manufacturers produce both silicone and saline prosthesis in different sizes and shapes. One of the most important decisions that you need to make is which brand is the best for you. There are four well-known brands that are FDA-approved and adhere to the highest safety standards in production, testing, and clinical trials.
Allergan
Allergan is a significant brand with a credible history, being the manufacturer of BOTOX® Cosmetic and JUVÉDERM®, in addition to the skincare line named "SkinMedica".
Allergan implants are safe and a good option for those who seek high-quality prostheses while having a reasonable cost. They offer various implants including round, anatomical-shaped, smooth, and textured options. Allergan Natrelle® is one of the most comprehensive breast implant collections, which produces both silicone and saline materials in different sizes. All Natrelle® breast implants offer a free ConfidencePlus® warranty that protects the implants against rupture and deflation.
 Mentor®
Mentor is a well-known brand among breast implants, which is owned by Johnson and Johnson Company. They offer both silicone and saline implants in various densities, shapes, and textures to help you choose the best type that fits your expectations. Silicone options of Mentor implants are available in four different profile options, which are moderate, moderate plus, high and ultra-high.
Sientra®
Sientra is another famous breast implant, which is only available to Board Eligible Plastic Surgeons. Sinetra implants are in two shapes of round and teardrop to help clients get to their aesthetic goals. This brand offers shaped implants in addition to smooth implants. Shaped implants provide a textured shell, which maintains the implant in its position better over time. Shaped implants are now more popular in Europe but it is predicted that plastic surgeons will use textured implants more due to their advantages.
Ideal®
Ideal offers saline breast implants filled with a structure that creates the feel of silicone. Those who want to use implants with natural saltwater prefer the ideal brand because it is not only safer in case of implant failure (saline is easily absorbed by the body in case of implant rupture), but also has the consistency of silicone gel implants that offer more natural feeling.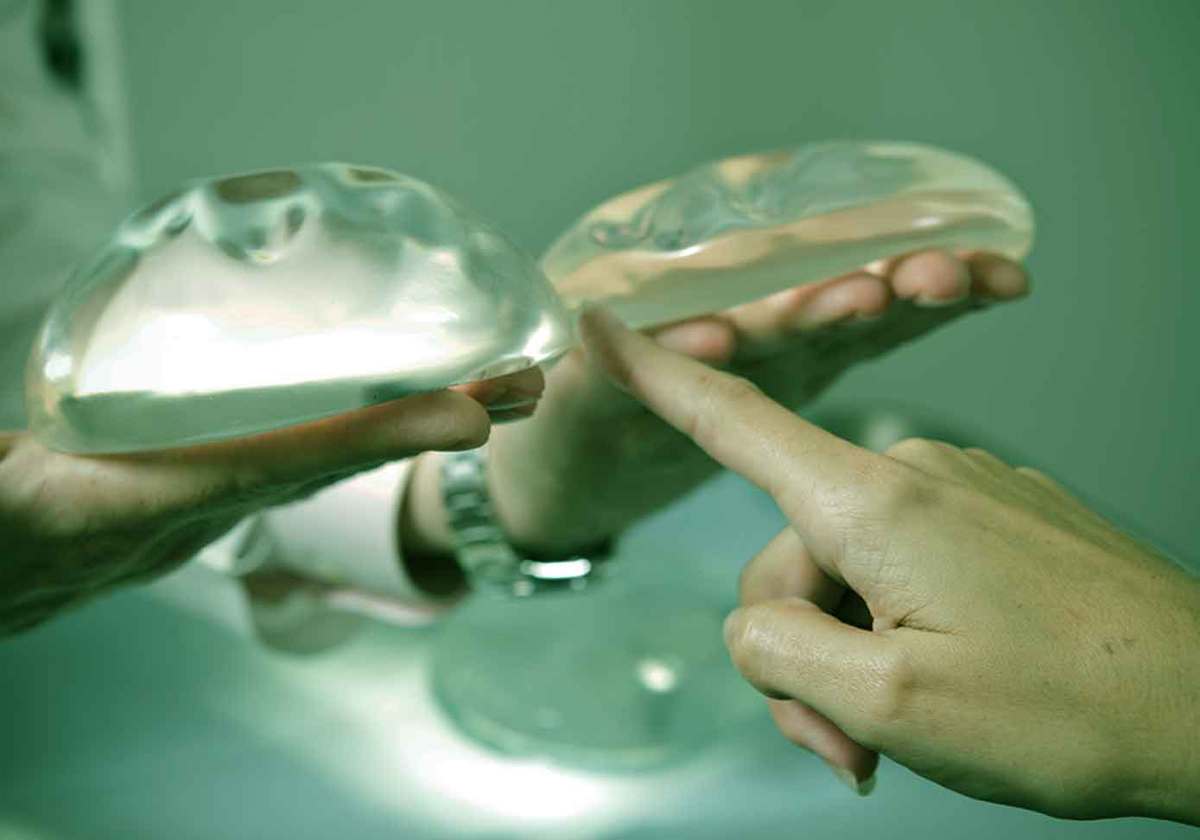 How to Choose the Best Breast Implant Brand?
Before undergoing the breast implantation, you need to choose a suitable brand that fulfills your expectations and gives you the best aesthetic outcome. All the introduced brands have spent years of implant study and experimentation, and are FDA-approved. They follow the highest safety criteria in all the steps of production, examination, and clinical trials.
The basic features of breast implants are the same, although the brands are different and to some extent, they differ in terms of shape, feeling, durability, and cost.
Your decision should be in terms of meeting your goals not just looking for a certain brand. You need to consult with your surgeon and explain your aesthetic goals, your concerns, and your preferences. Then your surgeon can recommend a range of options that can get you the desired outcome. You may also be given a chance to touch the actual implants and try on different sizes of them to help you decide more confidently on your implant choice.
TebMedTourism is a leading company in Iran facilitating your medical trip and will be beside you throughout your whole treatment process. Cosmetic surgeries including breast implant (breast augmentation) and breast lifts are among popular services that attract many clients to Iran in order to take advantage of our expert cosmetic surgeons. To know more about this process, contact us free of charge 24/7.

Cosmetic Plastic Surgery at Tebmedtourism Company (International healthcare facilitator):
TebMedTourism Company is an International healthcare facilitator based in Tehran, Iran.
We start our professional activity in medical tourism industry regarding the profound capability of Iran in both healthcare & touristic fields.
We are ready with open arms to provide desirable services to our dear patients & guests from all over the world to enjoy world-class treatment quality and highly skilled doctors in Iran.
TebMedTourism company is cooperating with more than 40 internationally certified hospitals, 140 selected local hospitals, 300 specialized medical centers, 430 doctors, 112 hotels, domestic and international airlines in Tehran, Shiraz, Mashhad, Tabriz, Qom and other cities in Iran.
TebMedTourism team facilitates comprehensive medical & cosmetic packages in all medical & wellness & touristic fields aimed to achieve your desires.
TebMedTourism experienced team will make this procedure seamless and enjoyable from A to Z, so you will just focus on your recovery.