What is the success rate of kidney transplant?
Surely, we have heard about people who are suffering from kidney disease or had already performed kidney transplant. If you visit a kidney dialysis clinic, you may see lots of patients waiting for receiving kidney dialysis. They have to tolerate some pain after each dialysis sessions. The dialysis sessions may have some dangers and risks for the patient and it takes much time. That is annoying for the patients. For these reasons most patients don't like to receive the dialysis treatment and they prefer to perform kidney transplant. But is every patient a good candidate for kidney transplant? Who is the best candidate for kidney transplant? What is the success rate of kidney transplant?  What factors affect the success rate of kidney transplantation? In order to answer these questions, we should know the function of a kidney in your body and its role in your health.
Have you ever think about the role of a kidney in your body? 
We are planning to explain the role of a kidney in our body and answer all questions that your mind is surrounded by them. So please read this article carefully. We assure that it is useful for you.
What is the role of a kidney in our body?
 If we want to provide an understandable and short definition, we should mention that the kidneys are similar to two bean-shaped organs that are located on the sides of spine just below the rib cage. Actually the kidneys act as a filter in our body. They clean up our body from the toxic substances by removing the waste materials and fluids from the blood by producing urine. So it is clear that if they cannot do their duty properly, our blood would be surrounded by toxic substances. So after short time we will pass away. So we cannot ignore the important role of kidneys in our life and our health and we need at least one kidney for surviving.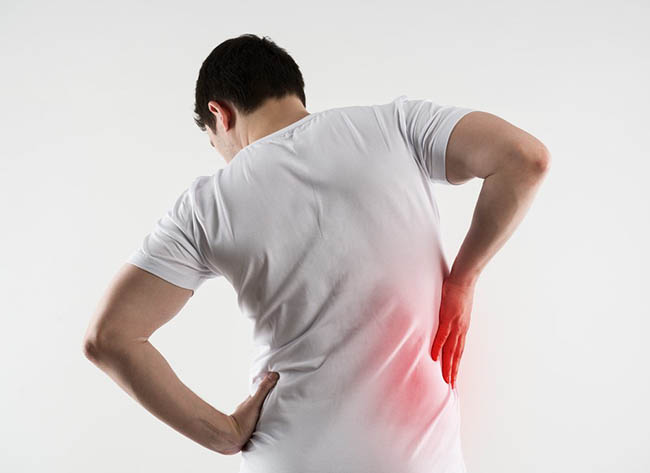 Sometimes diseases such as diabetes, hypertension, glomerulonephritis or polycystic kidney disease can damage kidneys and don't allow them to act rightly. So the patient may face some pain and some problems. Certainly when you are suffering from the kidneys pain, you should visit the nephrologists. Our specialist makes a decision according to your condition after some examinations and tests. First, the doctors try to control and cure the diseases by prescribing some medications or dialysis sessions. But sometimes they are not useful and they don't have positive effect on your curing. So your surgeon makes a decision and suggests kidney transplant.
What is kidney transplant? Follow the rest of this article.
What is kidney transplant?
Kidney transplant is a surgical procedure that results in having kidneys that acts as your own kidneys. In other words, your surgeon replaces the healthy kidney from a donor to the recipient who is suffering from diseased kidneys. Therefore, by transplanting new kidneys, the harmful substance and fluid and waste accumulation are cleaned up again and the patient can live normal as other people.
Who is the donor person for kidney transplant?
Actually the specialists get the kidney for transplantation from two different sources.
A living kidney donor: All people such as your family members including sister, brother, mother, father, aunt can donate their kidney if they are compatible with your blood tests and are in excellent health. The living donor is the best choice for kidney transplant because the patient does not loses much time for waiting list to receive the kidney and they may experience few side effects and complications after the surgery and it has better long-term results.
Deceased donor: You may hear about people who are in brain death condition due to many reasons and make a decision to donate all or some part of their body. By the permission of the family members of the deceased, specialists and doctors can remove the kidneys and transplant to the recipient person.
What factors affect the success rate of kidney transplantation?
At the moment, by development of science and technologies, kidney transplantation is not so complicated and impossible surgery and the success rate of kidney transplantation has improved in comparison to past. There are some main factors that increase the chance of a successful transplantation. We mention them as follow: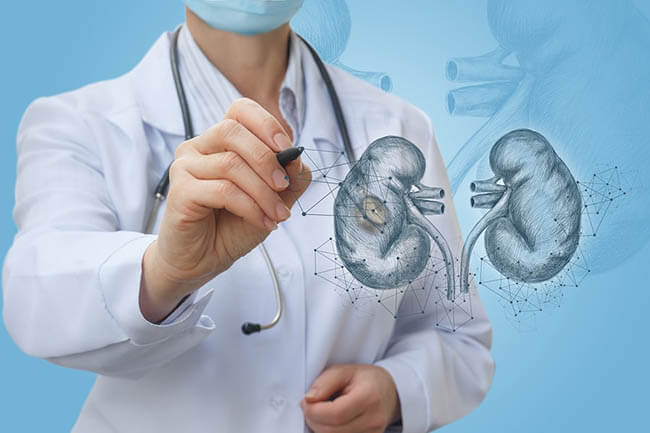 Quick Information

cost

from 13000$ to 14000$

Hospital Stay

7 to 10 days

Minimum Stay in Iran

3 to 4 weeks
1- General health condition:
Before taking any action, the patient has to have a complete medical examination and a series of lab tests which assure your doctor that you are in the good overall health and you are not suffering from any special diseases that will affect the result of your surgery.
2- A matched donor:
An important factor in increasing the success rate of kidney transplantation is finding a good kidney donor who matches the patient. It means if you want to have a successful surgery, you have to find someone to have your tissue type and compatible with your blood group.
If your blood group is O, you can donate to all blood groups. This blood group is called "universal donor".
And people with AB blood group can receive from other blood groups. If you cannot find a matched living donor, you can receive from deceased donor.  Any way you should find a good matched donor.
3- The right time:
In kidney transplantation process, time plays the main and significant role in creasing of the success rate. The earlier is the better. But sometimes finding the good matched donor may takes much time and you should get the dialysis  treatment sessions till find a suitable donor.
Kidney transplant in Iran
Iran has competent and skilled doctors and advanced and up-to-date equipment and qualified hospitals and medical centers, intends to provide the best services to foreign patients who are tired and helpless due to the high costs of treatment, pain, complications of medications and the dialysis session, and seek compassionate doctors and their only concern is the health of their patients.
Iran can be one of the best destinations for medical travelers.
Contact us:
Teb Med Tourism Co. is an International healthcare facilitator that is honor and pride of Iran and it can increase rank of in Iran in medical science by providing best services with suitable price for foreign patients.
So if you are suffering from the kidneys and Urinary System diseases or you have tired from getting dialysis treatment, don't hesitate.
Call our consultants and ask all your questions now.
VIP Package
Treatment
Medical consultation
Post Treatment follow-up
Airport Pick up/Drop off
Visa
Hotel 5 * Top
VIP Transfer
Translator 7/24
Sightseeing Tours
Package A
Treatment
Medical consultation
Post Treatment follow-up
Airport Pick up/Drop off
Visa
Hotel 5 *
Transfer
Translator
Package B
Treatment
Medical consultation
Post Treatment follow-up
Airport Pick up/Drop off
Visa
Hotel 4 *
Package C
Treatment
Medical consultation
Post Treatment follow-up
Airport Pick up/Drop off



About TebMedTourism company
TebMedTourism Company is an International healthcare facilitator based in Tehran, Iran.
We start our professional activity in medical tourism industry regarding the profound capability of Iran in both healthcare & touristic fields.
We are ready with open arms to provide desirable services to our dear patients & guests from all over the world to enjoy world-class treatment quality and highly skilled doctors in Iran.
TebMedTourism company is cooperating with more than 40 internationally certified hospitals, 140 selected local hospitals, 300 specialized medical centers, 430 doctors, 112 hotels, domestic and international airlines in Tehran, Shiraz, Mashhad, Tabriz, Qom and other cities in Iran.
TebMedTourism team facilitates comprehensive medical & cosmetic packages in all medical & wellness & touristic fields aimed to achieve your desires.
TebMedTourism experienced team will make this procedure seamless and enjoyable from A to Z, so you will just focus on your recovery.
Communication ways:
call us: +98 912 098 5010
Visit us: No.2, First 8 meter alley, Nobovvat sq., Tehran, Iran
Mail us: [email protected]