Women's Hospital
TebMedTourism is a medical tourism facilitator company based in Iran, began its activity in 2017 and since then has been marketing Iran's medical services all over the world. In order to guarantee high quality medical care, TebMedTourism has sought to work with the best hospitals and medical centers in Iran and currently is cooperating with more than 40 internationally certified hospitals (IPDs).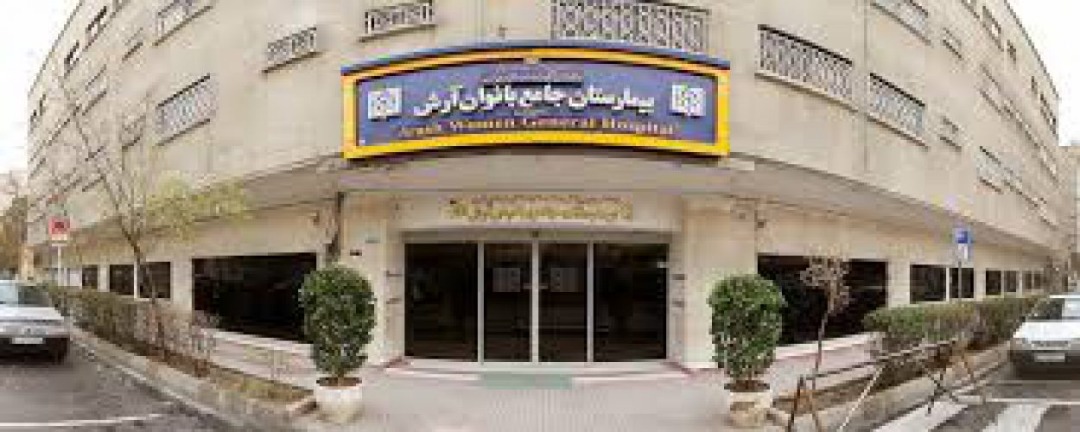 Iran is recognized as a pioneer in infertility treatment and the success rate of IVF in Iran is known to be above the average among other countries, while the cost for IVF and other kinds of infertility treatments in Iran is a fraction of that in other countries. Thus TebMedTourism Co. is focused on assessing and selecting best women specialized hospitals and medical centers. Arash women's hospital, a distinguished women's specialized hospital, is an example of partners that TebMedTourism is looking for.
Arash women's hospital is also an academic hospital linked with Tehran medical university. There are 46 faculty members working in this hospital and 27 of them are academic medical doctors, including 13 Ob & Gyn., 3 professors, 5 associated professors and 6 assistant professors.
Arash women's hospital has 147 beds in variety of different wards including:
High risk pregnancy, internal medicine, post-partum care, general surgery, labor delivery room, emergency, IVF operating ward, NICU, general ICU, post NICU, chemotherapy.
Also Arash hospital's preclinical divisions include;
Prenatal clinic, gynecology, perinatology, radiology, laboratory & pathology, laparoscopy, infertility clinic, pelvic floor clinic, colposcopy clinic, pediatric clinic, general surgery clinic, urology clinic, psychiatry clinic, infectious clinic, endocrinology clinic, gastrointestinal clinic, cardiology clinic, anesthesiology clinic, neurology clinic, physical medicine clinic, geriatric medicine, audiology, vaccination.
With regard of infertility treatment and its importance for our dear patients, Arash's infertility department includes an IVF unit along with a well-equipped embryology laboratory, ready to answer all your needs and increasing your chance of pregnancy. In this unit various procedures are done depended on infertility cause and couple's health condition including; IVF, ICSI, IUI, laparoscopy, hysteroscopy, transvaginal sonography and saline infusion sonography.
Arash women's hospital, employing more than 30 female doctors specialized in various fields, creates an intimate and warm environment for women to seek treatment. Being treated by a female doctor is crucial for Muslim women who are very uncomfortable dealing with male doctors, especially when it comes to infertility treatment and IVF.
Teb Med Tourism has signed an agreement with Arash women's hospital in November 2019 and offers its wide spectrum of services to women all around the world who are seeking high quality medical care at affordable and fair prices.