When can I drink alcohol after gastric sleeve surgery?
Drinking alcohol in formal and informal, familial and friendly gathering is one of the common aspects of our life.
This issue is not limited to European and American societies so we see that in religious communities where the consumption of alcohol by religious authorities and families is strictly prohibited and forbidden, alcohol consumption is prevalent. We observe that among young girls and boys drinking alcohol is very common. Alcohol increases the hormones of adrenaline and serotonin in brain and it creates a sense of happiness and causes a person to forget his sorrows and unhappiness for a short time.
For this reason, people who suffer from psychological problems or have lost a loved one due to the death or failure of love, try to use alcohol to heal their wounds and mental pain.
But unfortunately, it has sometimes been seen that people overuse it and this causes mental and physical diseases such as diabetes, high blood pressure, obesity and fatty liver. Because all alcoholic beverages such as beer, wine, vodka, sweat, etc. are liquid carbohydrates with very high calories and are not useful for the body, which causes the body to lose essential minerals such as proteins, vitamins, etc. from the body and replace unhealthy fats. However, everyone is free to choose their lifestyle based on their personal interests. But in the case of patients who have had gastric sleeve surgery, the situation is different and they cannot return to their diet before performing surgery and must follow the diet prescribed by their doctor.
It is clear that for the audience of this article, who intends to perform gastric sleeve surgery, the question may arise whether those who perform gastric sleeve surgery cannot drink alcohol at all? In this article, we intend to answer this question. So follow this article to get the answers to your questions.
When do doctors allow patients to drink alcohol?
Usually, the doctors and surgeons in weight loss operations, especially gastric sleeve surgeons, allow patients to consume alcohol difficulty. Because after gastric sleeve surgery, alcohol acts differently with your body and therefore consuming alcohol immediately after the surgery is not a good and interesting idea. Doctors often urge their patients to follow the diet very carefully and correctly. And reconsider consuming alcohol.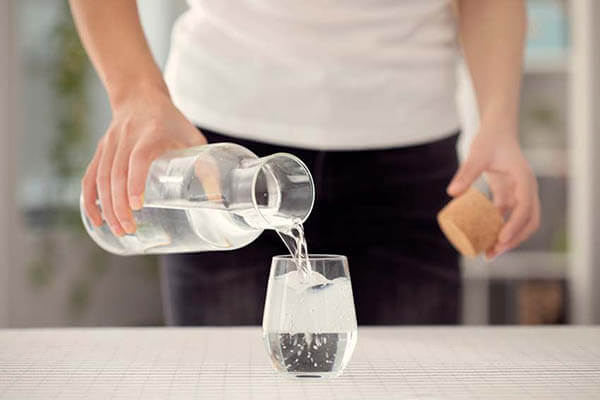 But some patients who are accustomed to alcohol constantly ask their doctor about when do they use it after gastric sleeve surgery? For answering to this question, I must say that the patient cannot quickly and easily drink alcohol in his diet and it takes at least six months after the operation for the body to be able to return to its proper state.
Because alcohol and gastric sleeve act in contradiction with each other. In other words, during the operation, doctors try to create a feeling of satiety in the patient by removing a part of the stomach, so that less volume of food enters in the patient's stomach and the patient can easily reach his ideal weight. However, alcohol ingests large amounts of liquid and high-calorie carbohydrates into the stomach and cannot cause a person to feel full quickly or create false satiety, in which, although the patient feels full but tends to have a larger volume to taste the food. Thus, alcohol significantly reduces the rate of weight loss of people who have undergone gastric sleeve surgery. And prevents the entry of necessary and essential minerals into the body. Therefore, abstinence from alcohol is an important and fundamental factor in the success of the patient's weight loss. Alcohol, on the other hand, causes very serious damage to the liver. Because the liver plays an important and vital role in human health, in fact, the liver is the body's source of energy. And when the patient consumes alcohol, the liver is put under double pressure, while not consuming many food calories, it converts the calories from alcohol into energy. On the other hand, consuming alcohol before six months can cause poisoning and lower blood sugar.
But this does not mean that the patient is deprived of alcohol for the rest of his life just because of having gastric sleeve surgery. Six months after the operation, the patient can slowly consume alcohol as a part of his meal in one or two sips and with food that does not lead to drunkenness. In general, the patient should always be careful about using carbonated and alcoholic beverages such as beer, which contain large amounts of sugar.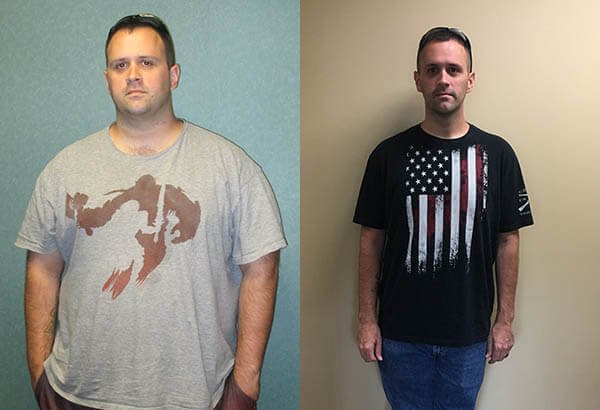 Gastric sleeve surgery in Iran
Iran is a unique country in the field of medical sciences and treatment with up-to-date medical and technological equipment, and compassionate, well-known and experienced physicians whose only concern is the health of patients. On the other hand, Iran, with its well-equipped hospitals and affordable prices, gives foreign patients the opportunity to be treated in Iran because they don't have good financial conditions and they cannot treat in neighboring countries in the Middle East, Europe and the United States.
TebMedTourism Company is a healthcare facilitator company in the field of medical tourism that provides valuable services to its foreign guests and creates sweet memories for its travelers. Therefore, if you are planning to lose weight and treat your obesity, contact our company consultants through one of the following communication channels and get the necessary information for free.
Gastric sleeve surgery cost in Iran
VIP Package
Treatment
Medical consultation
Post Treatment follow-up
Airport Pick up/Drop off
Visa
Hotel 5 * Top
VIP Transfer
Translator 7/24
Sightseeing Tours
Package A
Treatment
Medical consultation
Post Treatment follow-up
Airport Pick up/Drop off
Visa
Hotel 5 *
Transfer
Translator
Package B
Treatment
Medical consultation
Post Treatment follow-up
Airport Pick up/Drop off
Visa
Hotel 4 *
Package C
Treatment
Medical consultation
Post Treatment follow-up
Airport Pick up/Drop off

TebMedTourism Company is an International healthcare facilitator based in Tehran, Iran.
We start our professional activity in medical tourism industry regarding the profound capability of Iran in both healthcare & touristic fields.
We are ready with open arms to provide desirable services to our dear patients & guests from all over the world to enjoy world-class treatment quality and highly skilled doctors in Iran.
TebMedTourism company is cooperating with more than 40 internationally certified hospitals, 140 selected local hospitals, 300 specialized medical centers, 430 doctors, 112 hotels, domestic and international airlines in Tehran, Shiraz, Mashhad, Tabriz, Qom and other cities in Iran.
You may also like to do Sleeve weight loss surgery in Iran:
TebMedTourism team facilitates comprehensive medical & cosmetic packages in all medical & wellness & touristic fields aimed to achieve your desires.
TebMedTourism experienced team will make this procedure seamless and enjoyable from A to Z, so you will just focus on your recovery.
Communication ways:
Call us: +98 912 098 5010
Visit us: 1st. Floor / No. 270 /Between Bagh & Azadi  Alleyways / North Sohrevardi st. / Tehran / Iran