Iran Forests                              
More than one-tenth of Iran is forested. The mild climate, plentiful rainfall, and a long growing season have combined to make a dense forest of high-quality timber in the Caspian region. Moreover, more than 2,000 plant species are grown in Iran. There is an extensive growth of temperate-zone hardwoods, including beech, oak, Siberian elm, maple, walnut, ash, ironwood, basswood, alder, and fig. About half of the Caspian forests consist of these trees; the remainder is low-grade scrub. The Zagros Mountains in the west and areas in Khorasan and Fars provinces abound in oak, walnut, and maple trees. Shiraz is renowned for its cypresses.
Nature of Iranian Forests
The Iranian forests belong to the European-Siberian growth region in the Holarctic. This region includes parts of Europe and Northern Asia of which the climate varies from cold to moderately warm weather. With regard to flora, this area could be divided into the sub-regions of Northern, Atlantic, Pontic, and Central Europe.
The Pontic sub-region in the Middle East is represented by Accino-Hircnai Province. This sub-region includes the northern slopes of the Alborz Mountains and the coastal areas in its vicinity and northern Turkey's mountains. This is well adapted for
the expansion and growth of forests.  The annual rainfall of this area is more than 1,000 mm. Also, a part of this region enjoys summer rainfall. The flora of this area consists of 8% Iranian-Turanian, 22% Mediterranean-  European-Siberian, and 40% European-Siberian species.
One of the most distinctive features of this area is its appropriate environment for those types of flora that were in danger in Europe at the expansion stage of cold weather in the later years of the Neogene Period (the Third Period). This group of flora expanded quickly in this area and became part of the endemic species. There are other sub-provinces named the Hyrcania. It enjoys a variety of tree species; however, it has less richness divided into three groups: One of them is the Altea Hyrcania, which includes different species such as the forests of the Caspian coastal area.
Iranian forests can be classified ecologically as comprising of this biomass:
Caspian broadleaf deciduous forests
Arasbaranian forests
Zagrosian forests
The important species of trees on commercially usable forests are:
Beech Fagus orientalism
Hornbeam Carpinus betulus
Oak Quercus castaneifolia
Alder Alnus subcordata
Maple Acer velutinum
Linden Tilia caucasica
Persian ironwood Parrotia persica
Forest Distribution and Specifications
Golestan Province:                                                                
The entirety of the southern and southwestern areas as well as parts of the eastern regions of the Gorgan plain is covered with forest, totaling an area of 421,373 ha in 1998. There are three forest parks totaling 1,224 ha and there are 2,930 ha of artificial forests. The total production from these forests is estimated at 269,022 cubic meters.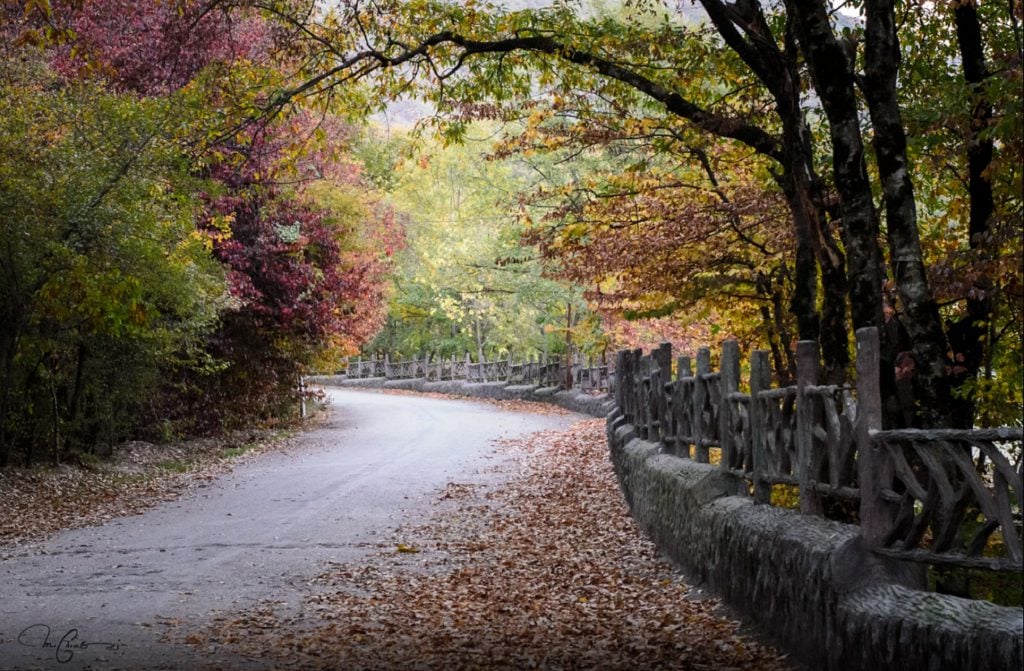 Mazandaran Province:                                                          
The total area of the forest in this province is estimated at 965,000 ha which is mainly comprised of broadleaf trees. The forests in the eastern part of the province are connected to the Minoodasht and Golestan forests and are distributed at two major regions, Sari (645,000 ha) and Nowshahr (320,000 ha).
From these forests, 487,195 ha are used commercially, 184,000 ha are protected and the rest are regarded as forest lands or over-used forests. There are 11 forest parks totaling an area of 5,494 ha and 29,877 ha of artificial forests.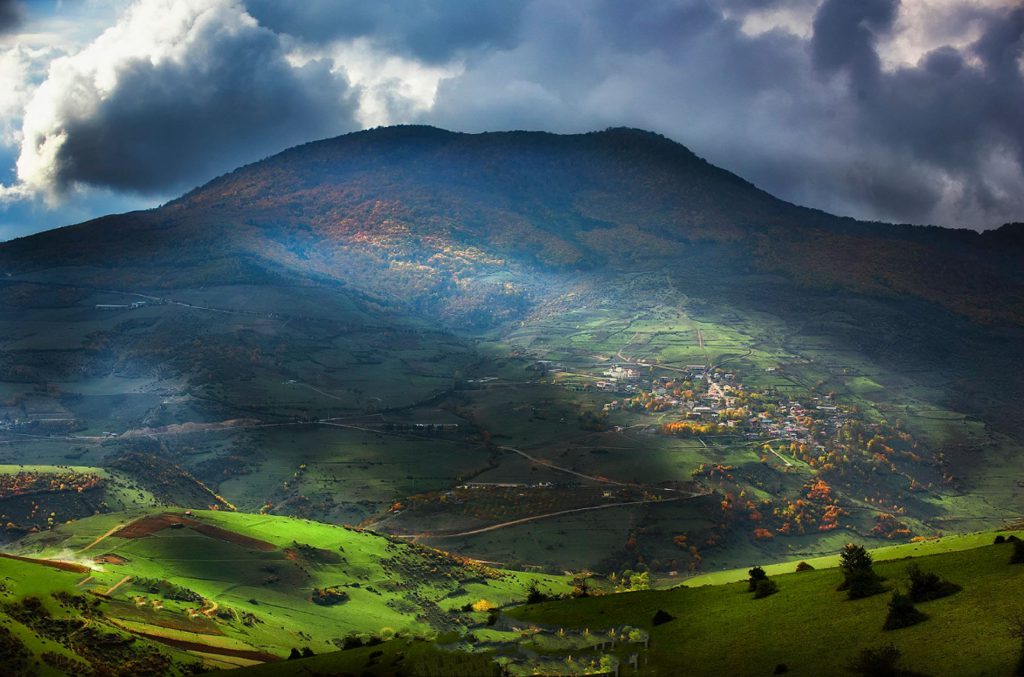 Gilan Province:                                                                     
There was 567,524 ha of forests in Gilan province in 1998 out of which, the Astara area with about 80,000 ha ranks first in the region. These forests are graded 1-2-3 with an area of 107,894; 182,758 and 211,972 ha respectively.
The area of artificial forests in 1998 was estimated at 1,062 ha, there are also 16 forest parks totaling 5,394 ha, and 5 forest biospheres totaling 2,373 ha.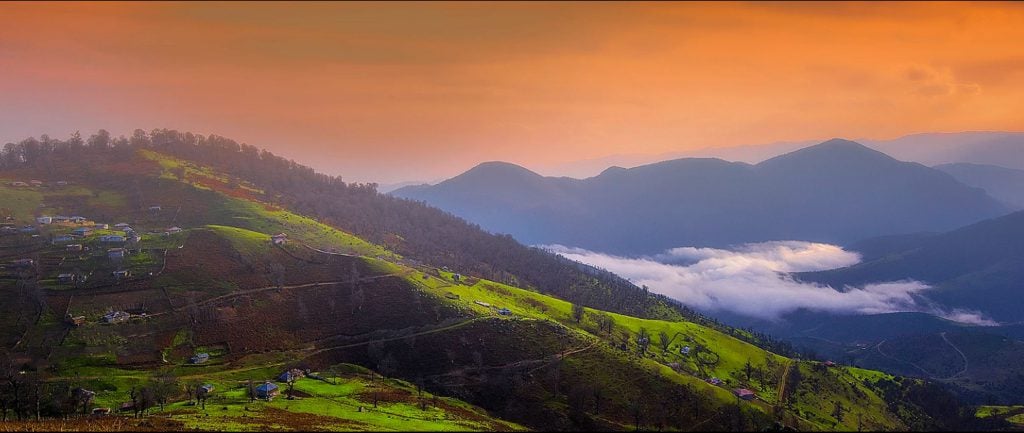 Current Condition
According to an estimate made by the Forest and Range Lands Organization, the total area of the Caspian forest in 1963 was 3,420,487 ha. In 1980, a new inventory was made which estimated the total forest area at 1,900,000 ha. During the last 13 years, there has been a continuing degradation of forest area, so much so that today the total area of the Caspian forest is approximately 1,800,000 hectares. If the areas that receive more than 500 mm of precipitation were considered forests, the total area would be about 3,600,000 ha.
In addition to dimensional degradation, the forest's standing crop or biomass is also being destroyed. Before destructive exploitation, the average biomass of the Caspian forest was about 300 tons per ha. Today the average is less than100 tons per ha. In altitudes lower than 600 meters, the areas have been almost completely cleared of valuable timber. The situation is similar in high altitudes where the inhabitants of sub-alpine pastoral areas have devastated the sub-alpine forests by selective removal and later by complete removal of vegetation.
Some popular and attractive forests in Iran
Do hezar forest
Forests of two thousand three thousand are located south of Tonekabon. Most of the reputation of two thousand is very green and well-priced, along with grasslands, meadows, and rivers, which are as close as you can to the two thousand villages.
The heights of Dohezar Forests are beautiful landscapes of this area. Where peaks of Sialan and peaks of Gordkouh are most important of these attractions. Sialan Peak is the tallest peak in the city of Tonekabon. This peak at 4250 m is one of the most important attractions of sport which is very interesting on ascension. This route passes through lush forests and high mountains. It takes 5 hours to walk in order to reach to peak Sialan which is an indescribable glory. Dariasar plain is on the way to the Sialan. This beautiful plain with very pleasant weather covered with various flowers and plants. Landscapes of beautiful mountains of Tang-Lot, Khan Ben Siahkal, and Fountains and waterfalls are unique attractions of Iran.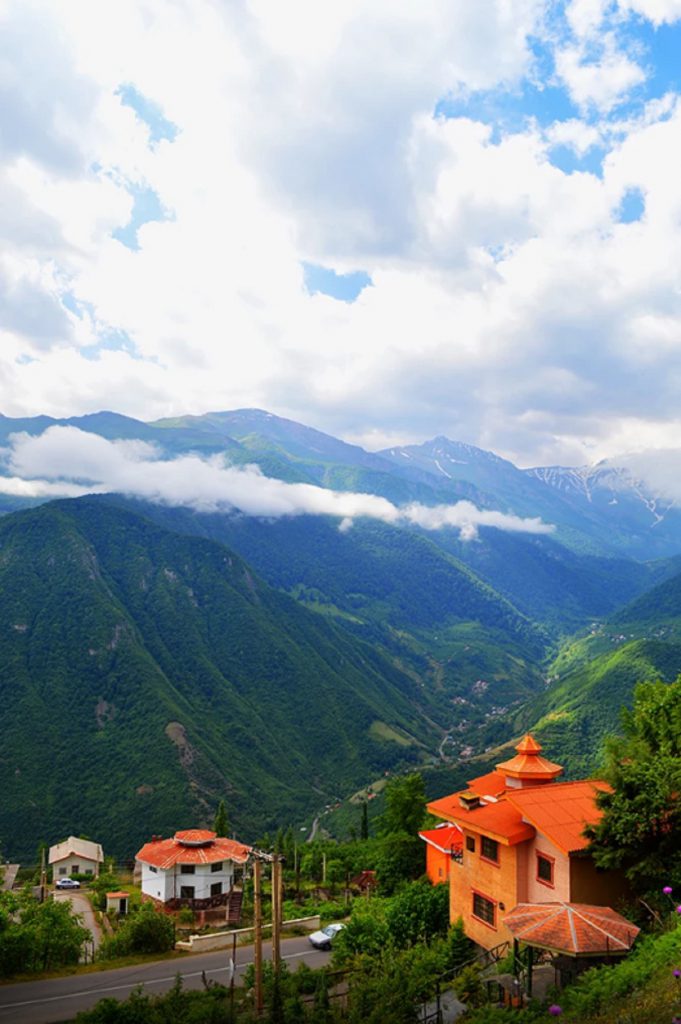 Dohezar Forests Peaks:
Other high-altitude climbers can be mentioned in the mountain peaks Gordkouh 1,300 meters high. With gentle slopes, from the prestigious and beautiful spots of tourism in Dohezar valley.
The Chalvar Valley (Chaldareh) forest park is situated on the Tonekabon route to Do Hezar, with a total area of 94 hectares, in the Delta of two rivers, Se Hezar and Dohezar. The park also has amenities and facilities for hygiene.
Dohezar Forests Vegetation:
The dense forests of the region with varieties of beech, van, plankton and hirkani trees, spring, summer, and autumn are rich in different colors and create beautiful and magical landscapes. Varzan Waterfall in Sarcheshmehrood River also flowering fields and Gerkhani springs are Dohezar other natural attractions.
Access to the region of Dohezar Forests:
This is accessible through the city of Tonekabon and the beautiful path of the 2,000-valley and has good roads and pavements. In other words, from Tonekabon to Khorramabad (a small town about ten kilometers to Tonekabon) and after 15 km on the 2000 route you could reach the area called Qala Nahrn. Then continue the path of Dohezar. The distance between Tehran and Dohezar is 270 kilometers and is possible through the Chalous road with an approximate time of 6 hours.
Without personal tools:
If you want to go by bus or ride take the West terminal to Tonekabon (Shahsavar) about five hours. There are also rides to go to Tonekabon.
Abr forest
Shahrood Cloud Forest is one of the oldest types of it. Cloud Forest, 52 km from the north-east of Shahrud, in Semnan Province, is famous for its presence in the ocean in most cases.
Satellite remote sensing assessment provides a systematic and object means to quantify the rate and form of forest changes. The main objective of this study was to quantify the forest change and forest degradation in one of the oldest forests of Iran named Jangal-Abr Forest at the north of Shahrood city. Based on Landsat-TM and OLI images acquired from 1987 to 2013, four vegetation and soil fraction images were produced and compared to map the land-cover changes occurred over 26 years. Spectral mixture analysis (SMA) method was applied to estimate fraction images of the selected components over the study area. This technique examines the direction of physical changes between multi-temporal images. Then, change vector analysis (CVA) approach was used for detecting forest changes. Results revealed that during the last 26 years, 147.5 km 2 of forests were degraded mostly with medium severity. Part of the deforestation related to the northern and eastern regions of the study area in the vicinity of residential areas, in contrast, forest regrowth area during the study period was estimated to be 62 km 2 typically classified with low and medium severity in the eastern parts of the study area. CVA demonstrates that deforestation in the Jangal-Abr area has significantly accelerated from 4.6 km 2/year in period 1987–2000 to about 9.6 km 2/year in period 2010–2013. The rate of regrowth has been decreased gradually from 3.3 km 2/year in period 1 (1987–2000) to about 0.76 km 2/year in period 3 (1987–2000). By comparison, the results of SMA method with Normalized Difference Vegetation Index (NDVI) changes method, it was found that except for some negligible differences, the results of both methods were very closed in terms of both spatially and the area of degradation and regrowth regions.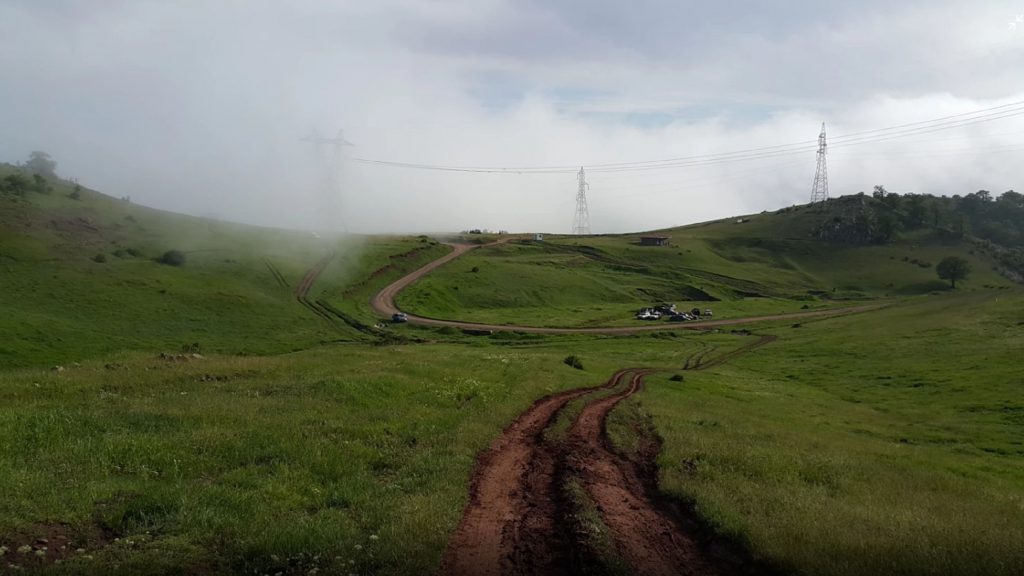 Alimistan Forest
One of the most beautiful forests in the north of Iran is Alimistan. Alimistan, located 52 km from Amol and located on the road of Heraz, is located in a village of the same name.
This forest is the place where a plant called "Alima" grows. The name of Alimestan has been adopted from this plant. The beauty and greenness of the forest are really indescribable.
Numerous springs, lively plains, proud and pretty horses all characterize Alimestan.
The Alimestan Summit is another attraction of this region. This summit is 2510 meters high and is one of the best choices of mountaineers in winter.
The entire Alimestan region, with cool and misty environs, is the best place for walking and enjoying the intact and picturesque sceneries of Iran. The splendid panorama of Damavand summit has added to the beauties of Alimestan.
Alimestan is a blend of mist, mountain, forest, and serenity.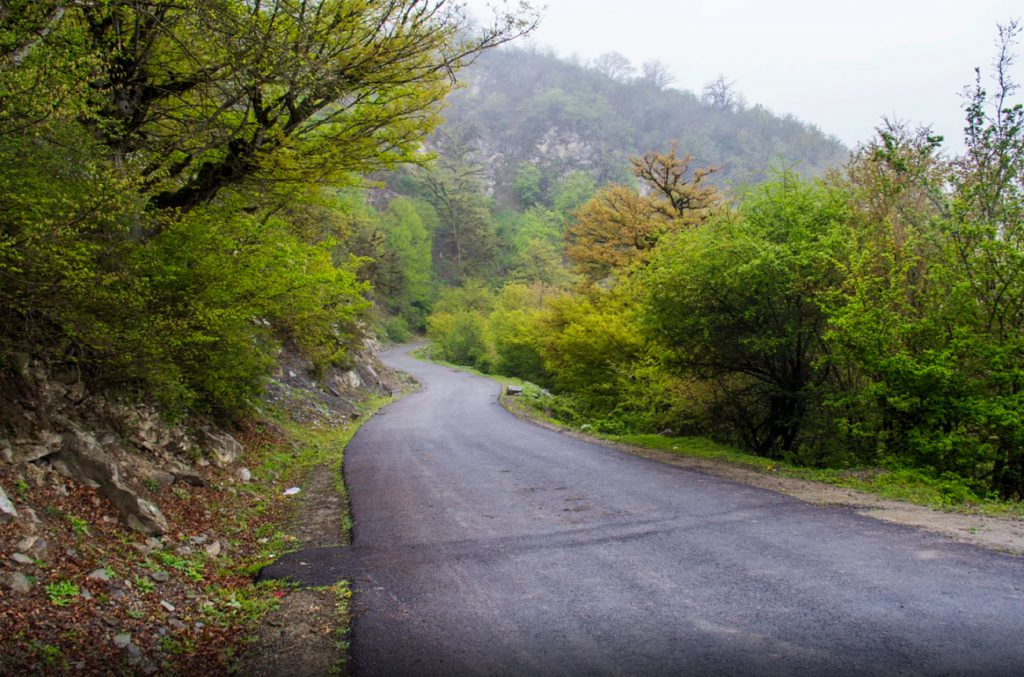 Fandoghlu Forest
One of the beautiful jungle of Iran is Fandoghlu. Fandoghlu is spread over 30 km from Ardabil and 10 km from Namin city on 16 thousand hectares, hence its name is Fandoghlu, the largest tree in this area is Hazelnut tree. Fandoghlu forests are one of the mild forests as if you are so tired of the warmth of the city, going to these forests can give you a breakthrough.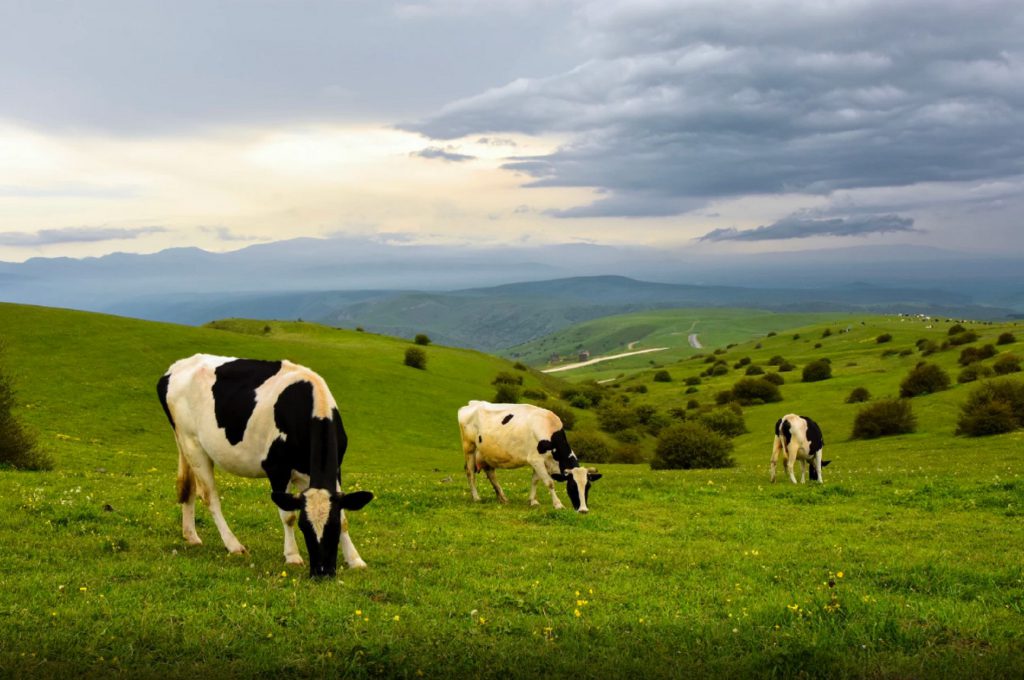 Heyran Telecabin
You can watch the beauties of the valley and mountains! by Heyran telecabin.
"Heyran" is famous for its lush climate and pristine and dangerous road. You can watch and enjoy the beauty and beautiful valleys and mountains by flying telecabin. The length of the lane is about 1.6 km. When you ride almost it will take between 11 and 20 minutes to reach the final station depending on how fast it is.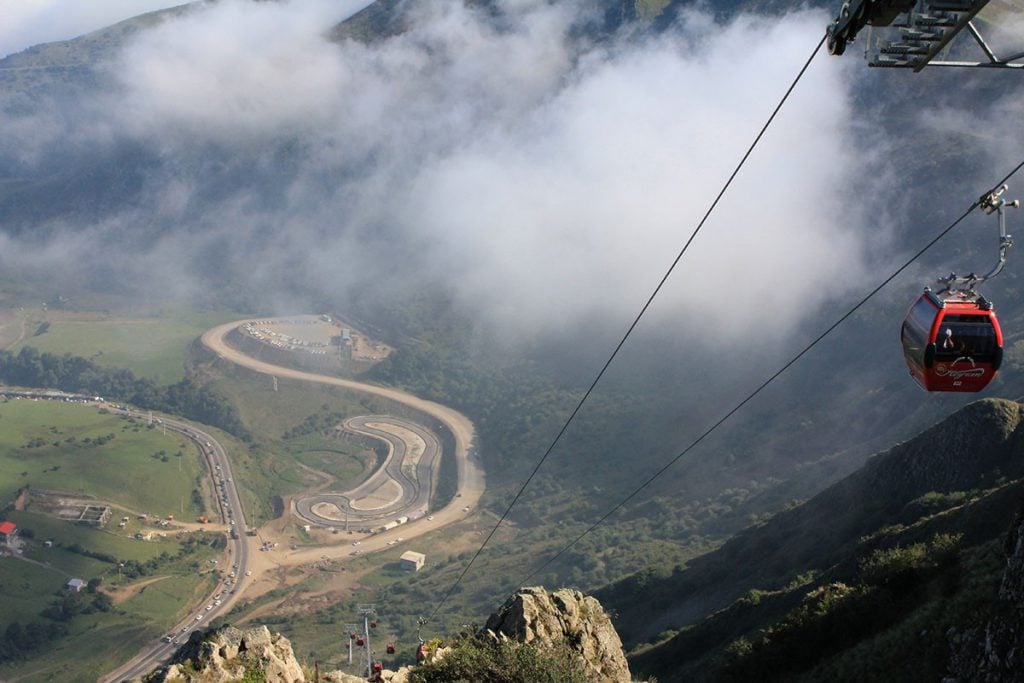 Heyran Telecabin Location:
Heyran telecabin located in the west of Vane- Bin and Haji-Amir villages of Astara. It connects the northernmost hill of Heyran with a lush 1500 m path to the easternmost point of the Fandoghlu Forest Park in Namin. This telecabin, constructed with an investment of the private sector. The cost was 12 million dollars in 6 years. It can move one thousand visitors per hour with 30 advanced 6-person cabs.
Heyran Telecabin Height:
The height of the high station in the Fandoghlu area is about 1730 m above sea level. The total length of the path in the first phase of the project is about three kilometers. The telecabin has more than 50 job potential. Geographical location is such that from north limits to ancient peaks of Shindand and Republic of Azerbaijan. From west to Fandoghlu Forest Park, east to the village of Vane Bin and main road of Astara to Ardabil. From south is in a village of Heyran and its beautiful defile.
Geography of Heyran Telecabin:
Heyran area has a good geography, good climate, and beautiful nature. It is one of the four areas of Astara metropolitan tourism sample. Which has already been approved by the government? After Lahijan and Kia, Kallayeh Langroud seemes like Heyran telecabin is the third in Gilan also shared by Ardebil province. Fourth Gilan Tele-Cabin in Dorfak of Rudbar with 11.5 km of a route as the world's largest Tele-Cabin is under construction. The beaches and springs also waterfalls furthermore natural hot water and beach markets are among the attractions of the Astara city.
Address: The Heiran telecabin station is located in the middle of the cities of Astara and Ardebil, and is about 35 km from each.
Gisoom forest
One of the most spectacular forests in northern Iran is Gisoom forest. Gisoom woods, which have an area of over 80 hectares, are beautiful because of the lush greenery of the tree and reaches the sea.
This incredible jungle is located in Gilan province that you can't find a person from Iran who travel to the north of Iran and doesn't visit this beautiful jungle. You can pass the road within the dense forest and enjoy its beauty and listen to soft voice of birds that make you really impressed.
If you keep on your way on the road, it will lead you to the beach of Caspian sea…
It's magnificent and doesn't miss it if you come to Iran.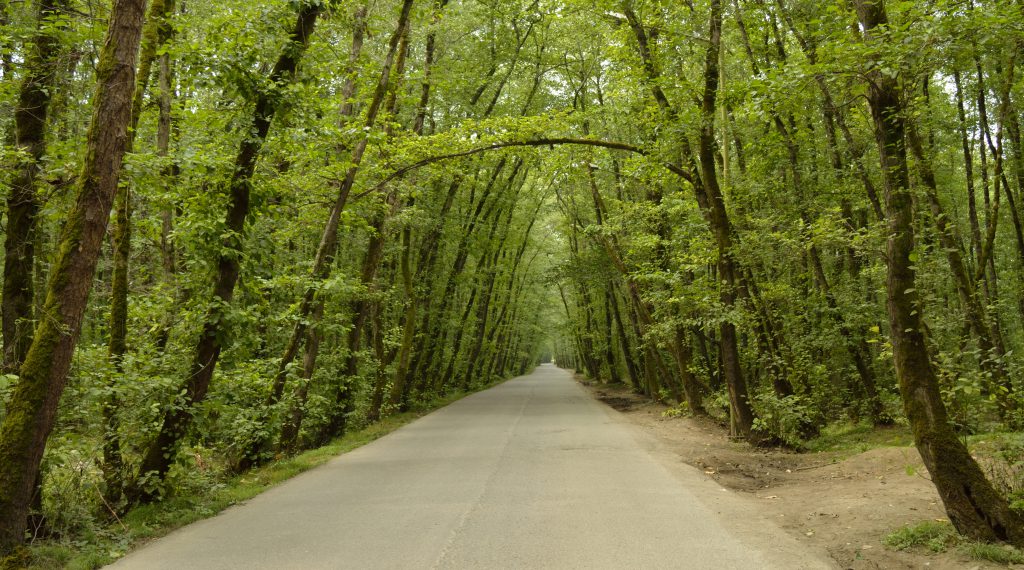 For more nature of gisoom forests, see this gallery: